Hallingdal
the family valley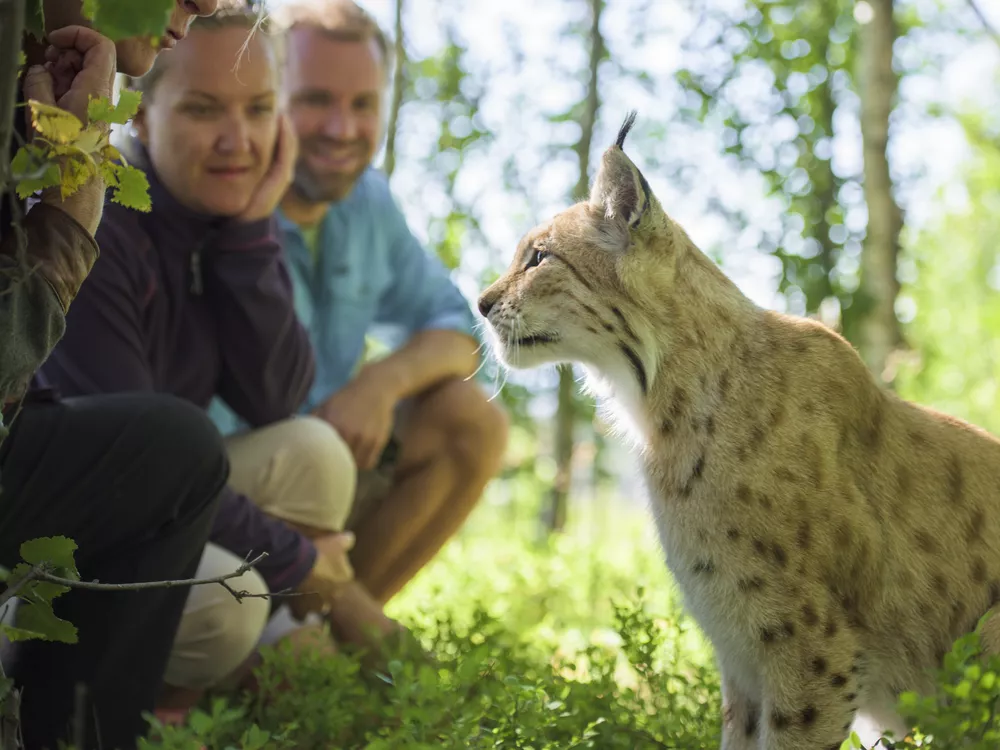 In Hallingdal, the region where Hemsedal belonges to, the whole family enjoys themselves, whether it is in a zoo, on the bike paths or on a mountain hike. When you are on holiday in Hemsedal, we recommend that you take a trip to visit some of the other villages in Hallingdal to see what they have to offer.
Katarina
8 min
Updated 11 July 2023
Bjørneparken - The bear park

Bjørneparken is located in the far south in Flå, here you can meet both our Norwegian predators such as elk, lynx, fox and wolf in addition to the more exotic Amur leopard which is one of the world's rarest animals.

You will also find the more usual farm animals like goat, sheep and alpaca here.
You will encounter the most exotic in the Crocodile Land where you will find both crocodiles and snakes.

Read more about Bjørneparken and how to best plan your visit.

Langedrag - animal park
In particularly scenic surroundings, Langedrag is located as a Soria Moria castle 1000 m.o.h. with views of water and mountains between Hallingdal and Numedal.

You can experience moose, wolves and lynx on the mountain farm Langedrag, where cuddling with all the cute animals is perhaps the most rewarding.
Swimming at Tropicana in Gol

Tropicana is a tropical oasis with a combined indoor and outdoor water park that is worth a visit.

Megaslides, wave pools, caves and the Wild River are insanely fun for young and old. Our two largest indoor slides are 106 meters and 98 meters long. Own jungle land for the little ones, with 35 cm deep water.
Hallingdal Feriepark in Ål
Hallingdal Holiday Park is the park that has something for everyone. Architect-designed design cabins, good campsites for caravans, caravan and motorhome with electricity and water, first-class sanitary facilities and common areas.
But what is coolest is the diversity of activities and experiences for the whole family. High and low climbing park, bicycle park, adventure golf and large indoor and outdoor playground, in addition to the area is surrounded by fantastic hiking and biking areas.
White water rafting in Dagali/Geilo
Experience white water rafting at its best in Dagali which is only a short drive from Geilo. Here you will find rafting experiences for the family with children up to the age of 8, and for the adrenaline seeker who wants a good challenge and a real adrenaline kick.
Hallingdal stretches like a smile across southern Norway, with high mountains on both sides - from Flå in the southeast and all the way to Hemsedal and Geilo in the northwest.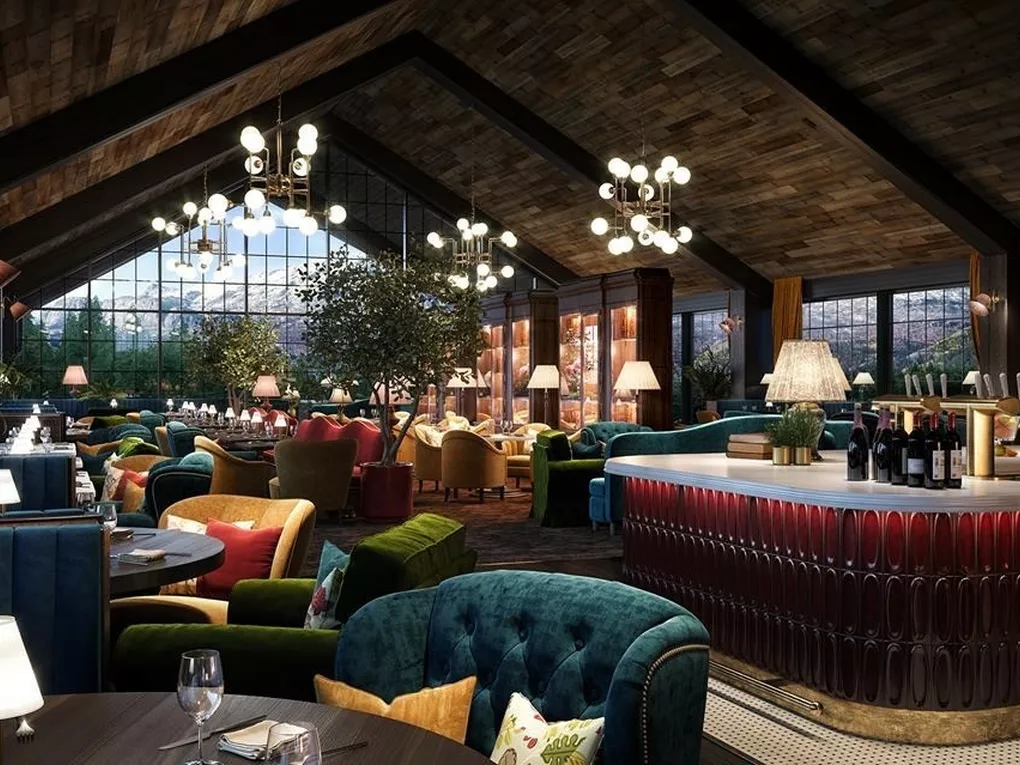 In Hemsedal you live with the nature right on your doorstep and all the experiences awaits you. You can choose from everything from luxury accommodation at Fyri resort to apartments in the city center and glamping in the woods. From Hemsedal it is only an hour down to the Sognefjord and we recommend that you take a day trip. In the Sognefjord you can experience the Stave Church from the 13th century, a dizzying train ride up the Flåm line and trips by ferry or rib boat in the Sognefjord and all the way to the UNESCO-listed Nærøyfjord.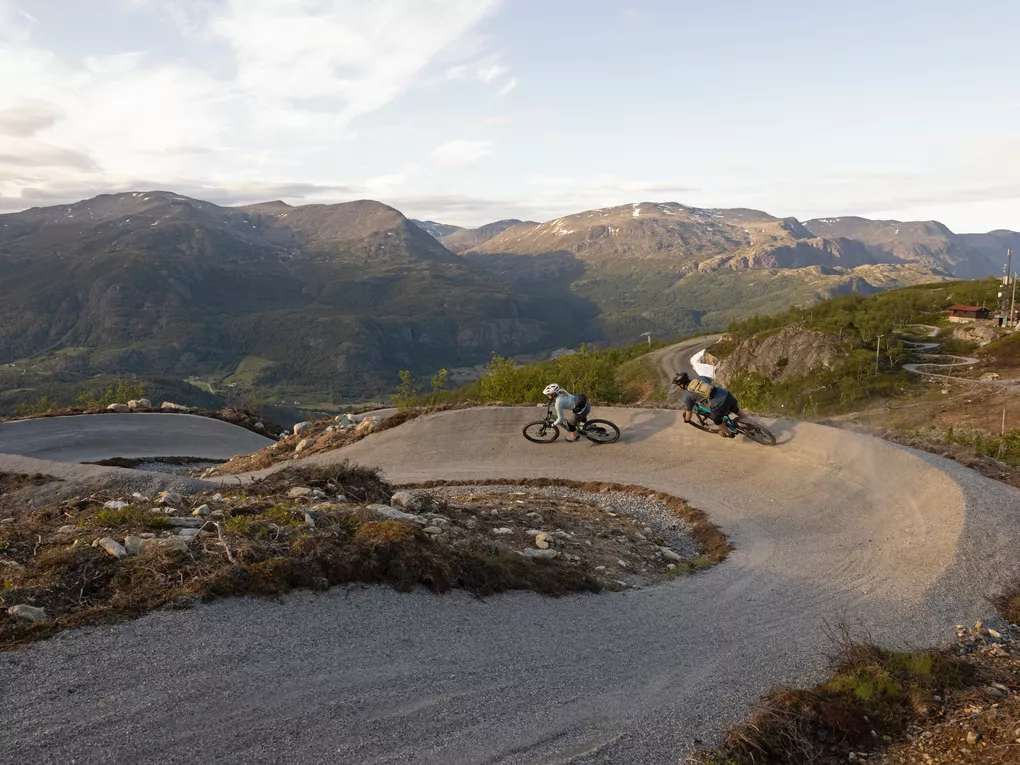 Hallingdal Rides - the bikers valley
Hallingdal is about to become one of the largest and most diverse MTB playgrounds in all of Norway. Six destinations in the valley offer everything from paved pump tracks and family-friendly trails to epic single bike tracks in the mountains. A lot is being built in the cycling environment in Hallingdal these days, both Høgevarde and Hemsedal have large projects with floating paths and bicycle parks. Hallingdal is on its way to becoming Northern Europe's roughest cycling destination.
Read more on Visit Norway's pages about cycling in Hallingdal or check out Hallingdal Ride's own page rides.no. Read more about Hemsedals biking investment.
Check out Instagram for Hallingdal rides
Biking in Hemsedal and Hallingdal
---
Summer activities in Hemsedal
---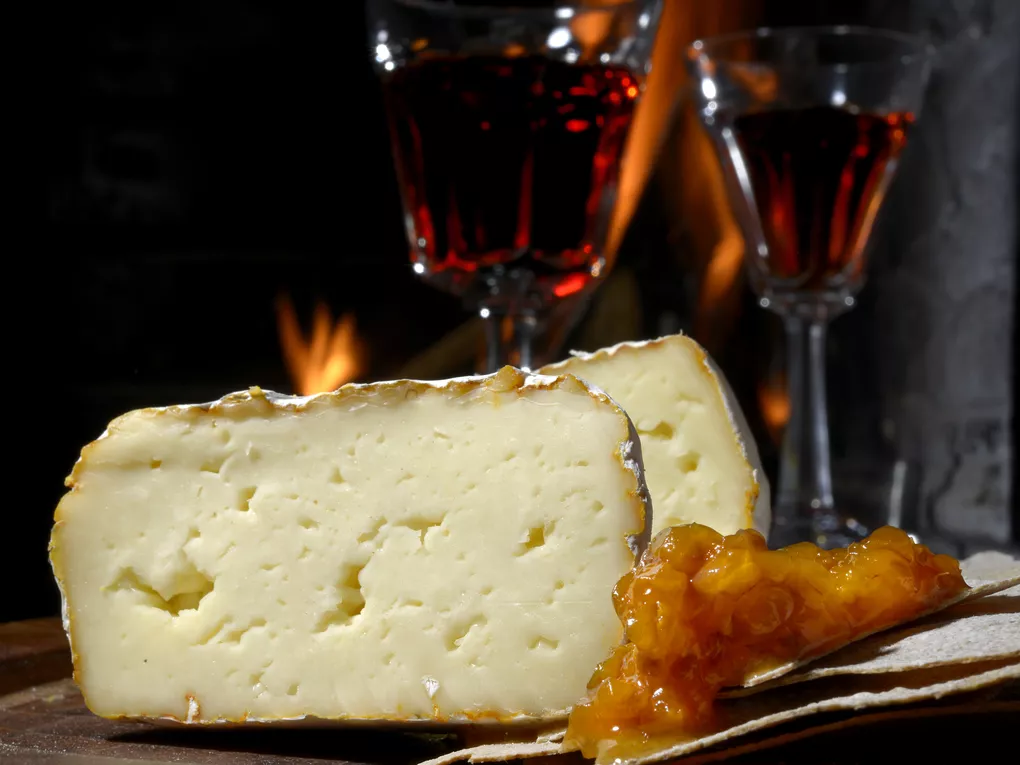 Local food
Hemsedal has a lot to offer when it comes to local food. Himmelspannet is Hemsedal's local dairy, and the famous cheeses Gjeiteberget, Skogshorn, Raudberg and Solglad can be found in all grocery stores in Hemsedal. A few kilometers west of Hemsedal center you will find Tuv. And in Tuv you'll find Hemsedal Flatbrødbakeri, where there are both cafes and outlets. Tamt & Vilt use old recipes and traditional processing methods. Here you can buy locally produced meat and fish products. You can find the products in the grocery stores. At Brandvoll Fjellgard, they sell products such as firewood, lamb, urfe meat, cured meats, mountain trout, lambskin, skins of old cattle breeds and Christmas trees.

When you have tasted the local food in Hemsedal and you want to discover more of the flavors from Hallingdal, we recommend a trip to Cheese Village in Hol, here you will find world-class cheeses. The whole valley of Hallingdal is a culinary adventure with rich food traditions around every turn. Hallingkost makes it easy to find specialties such as "small food" and lefsekling, sour cream bread and gommo-kaku.
Read more about Hallingdal on Visit Norway's pages about Hallingdal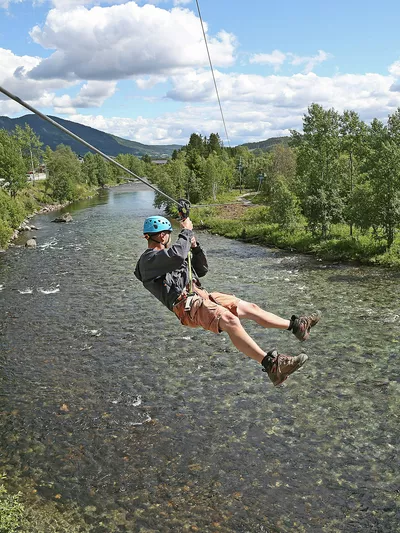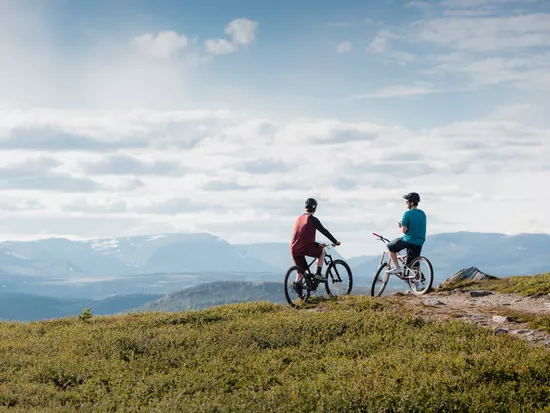 Have a great holiday in Hemsedal
---