Skarsnuten Hotel - Spa & Treatments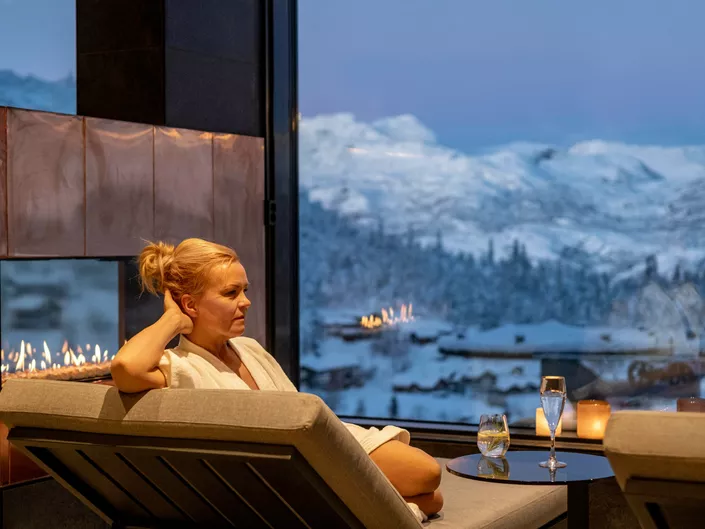 Come into our relaxing world and enjoy. With nature right outside you will find peace, balance and new energy.
Spa experience with a view. In a lovely atmosphere, you will find well-being for all of you - close to nature.
Together with friends, your lover, family, work - or alone - you enjoy great experiences and fantastic views. Whether you choose one of the saunas, footbaths, adventure showers, jacuzzi or ice bath, we guarantee lowered shoulders and replenishment of energy.
If you want to take your well-being to the next level, choose one of our personalized spa treatments. We only use brands with nature's own extracts, and our professional therapists make the experience something completely special, just for you. When booking a treatment, access to the spa before the treatment is included.
We will of course provide a bathrobe, towel and slippers while you are here.
Age limit: Day 10 years, afternoon/evening 16 years. Only in the company of an adult.
Contact
Opening hours
Hotel, restaurant og spa:
Winter and summer
Every day

Autumn and spring*
Wednesday afternoon - Sunday day (restaurant until 11am, spa 2pm)
*Does not apply to larger groups or conferences.

Open for booking every day - year round.
Skarsnuten Apartments can be booked also when the hotel is closed.