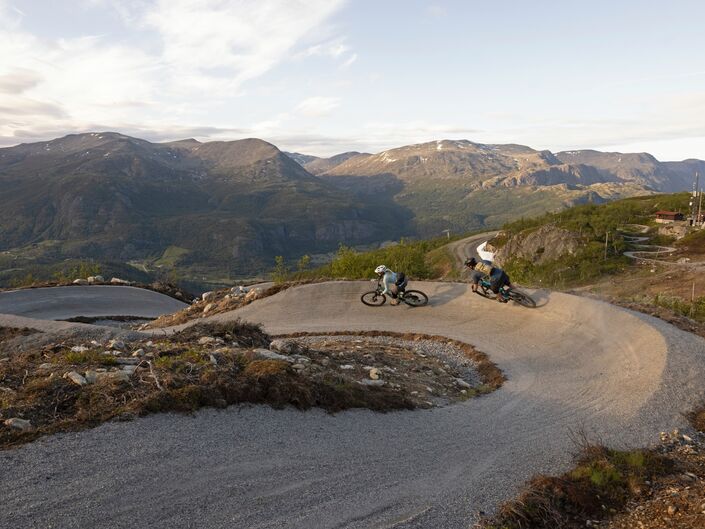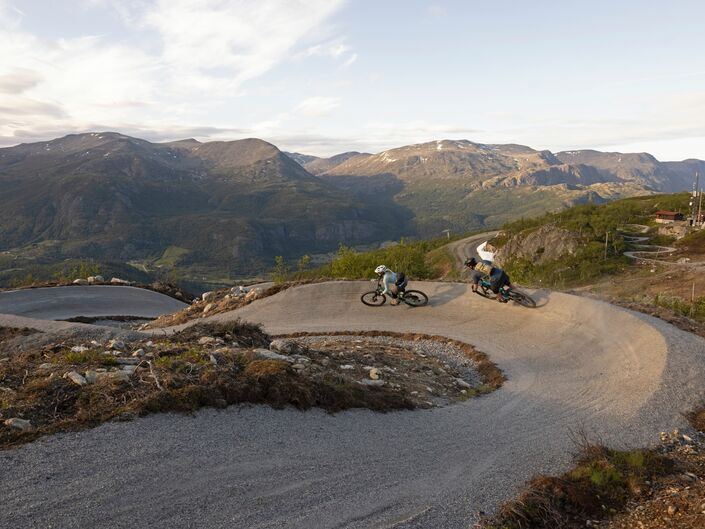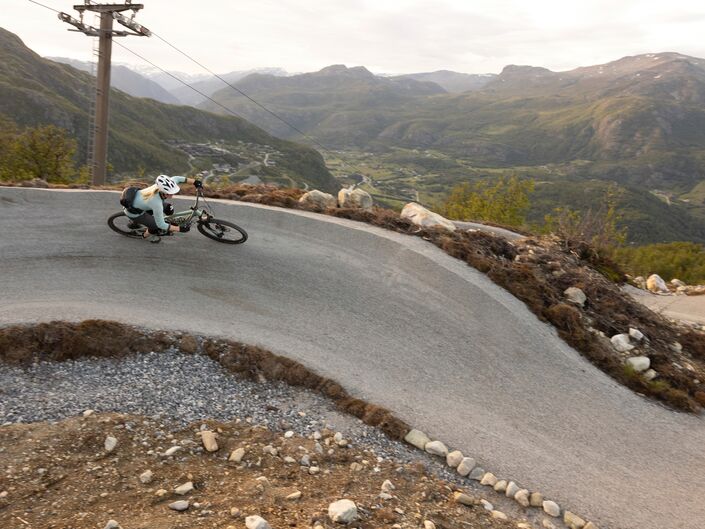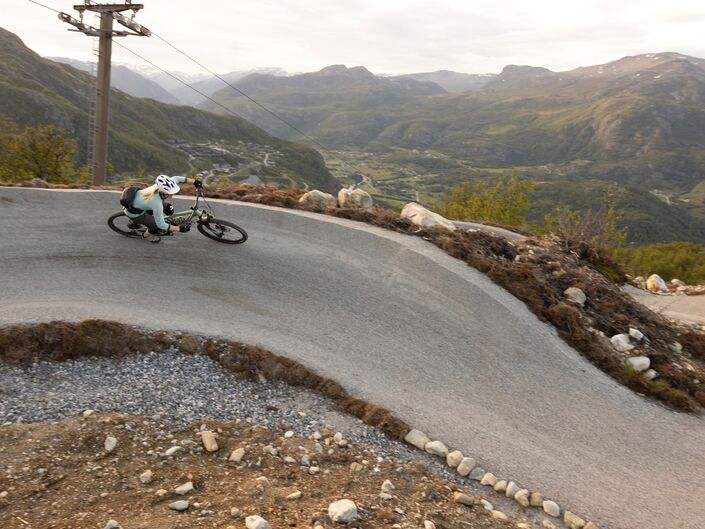 Welcome to our brand new flow trail center. The blue flow trail starts at the top of the chairlift and winds down the mountain until you reach the bottom of the lift again. Here you can challenge yourself in dosed turns, jumps and berms. In addition to the new trail, we can still have lots of fun in Tottelia which is located right by the ski resort.
Blue flow trail
In Hemsedal Rides you enjoy one of Norway's roughest flow trails and fantastic views at the same time. You take the lift up with your bike, and the trail begins as you get off the lift and starts with a small loop up into the terrain before you cycle down towards Skigaarden and continue down towards the bottom of the ski center. This summer, the entire flow trail will be completed and it will open when the lift starts to run for the season. That is 8 km with a continous flow trail to the bottom of the ski center and for those who want to cycle several laps in height, a return path has been built to Fjellkafeen, which gives a round of approx. 2.3 km.
- It's like cycling a roller coaster, says one of many who tried their hand at the flow path during the opening weekend.
- This is heeeelt raw, that this is found in Norway is absolutely fantastic!
We suggest that it can be good to take it a little easy the first ride so you know how the trail turns and where the big and smaller jumps are.
After the first part on top of the mountain, you can turn right to follow the trail back to Fjellkafeen and the start of the trail again. There are many stops along the trail that are marked and we recommend everyone to take a break from time to time to catch their breath, shake off lactic acid and look at the fantastic views.
Look at the map of the flow path and transportation here.
Tottelia
Tottelia is our family park which you will find between Fyri Hotel and Hemsedal Ski Centre. Here, you can enjoy gravel trails with varying degrees of difficulity marked with colors green, blue and red. We recommend that you try out Tottelia before heading for the the new blue flow path. In Tottelia, there is also a barbecue area and it is a cozy area where the whole family can relax and enjoy the beautiful view of Hemsedal.

Hallingdal Rides
Hallingdal aims to become Norway's largest trail bike destination and we have many great trails and pump tracks that you can challenge yourself in this summer. There are several new trails opening this summer all over Hallingdal, and everything is only within 30min-1h 15 minutes by car. You will find more info about Hallingdal Rides further down.
Bike patrol job this summer?
---
---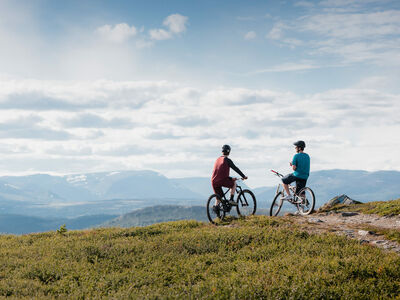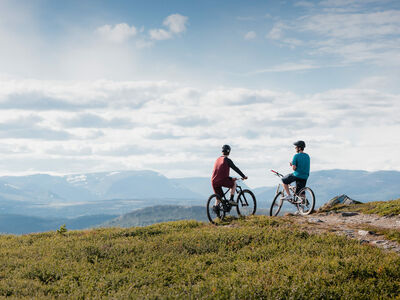 Gol rides
30 minutes away from Hemsedal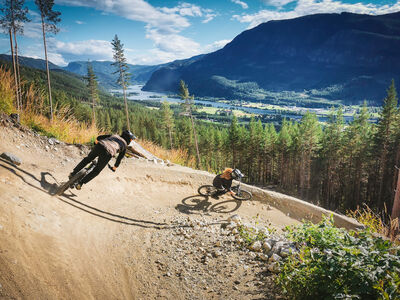 Nesbyen rides
45 minutes away from Hemsedal
Food and drinks along the trails
---