Høyt & Lavt Climbing park in Hemsedal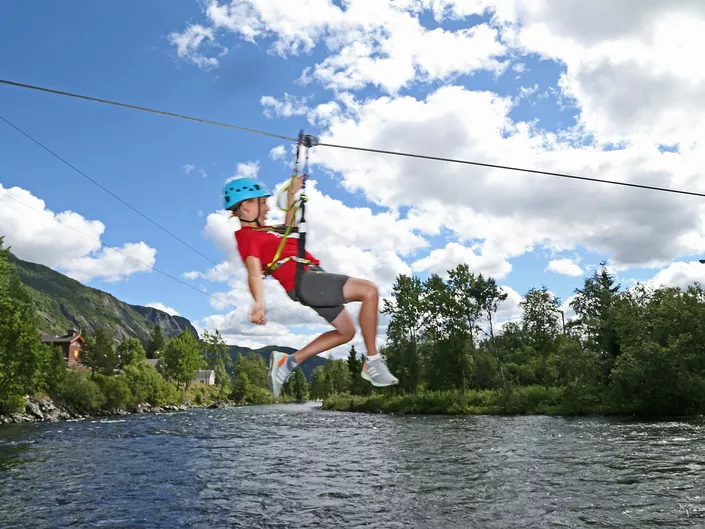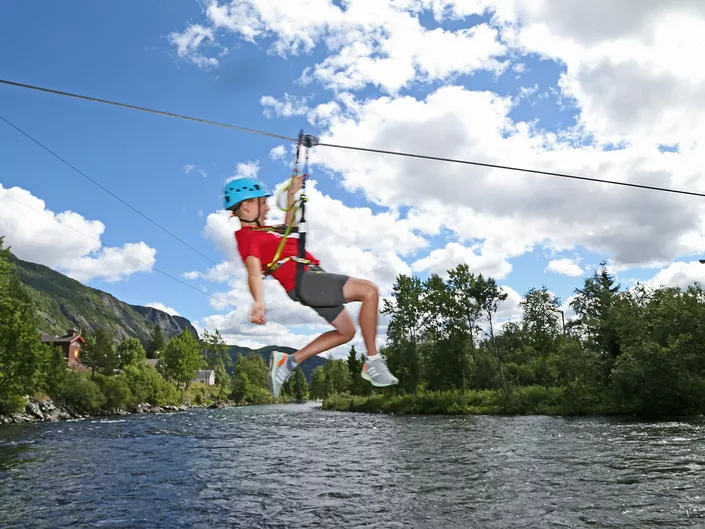 Høyt & Lavt Climbing park in Hemsedal.
Get an adrenalin rush when zipping over the river Hemsila into our new climbing park. The park is situated in the center of Hemsedal by sports store Moh Sport.

The climbing park is accessible for all ages and it is a 12.5 m high climbing tower where you can take the zipline in to the park.
5 Tracks
60 obstacles
9 Ziplines
2 Climbing walls
1 Quickjump
Høyt & Lavt is a Norwegian company that builds and operates climbing parks throughout the country, including Scandinavia's largest climbing park in Vestfold. A climbing park consists mainly of different types of trails in the trees, with varying length and difficulty.
The trails consist of of ropes and ropes built into the natural terrain, allowing you to experience an exciting world from the tree tops. In our climbing park, we provide for challenging activities and crude experiences in a safe environment, for all ages and skill levels. We have offers for individuals, families and groups.
Contact
Opening hours
August
20/8 - 28/8 - Sat-Sun at 10-16.15
September
3/9 - 25/9 - Sat-Sun at 10-16.15
October
1/10 - 9/10. - Daily at 10-16.15
13/10 - 16/10 - Daily at 10-16.15

See our website for more information.


Discover the surroundings
---