Go swimming
in the mountain this summer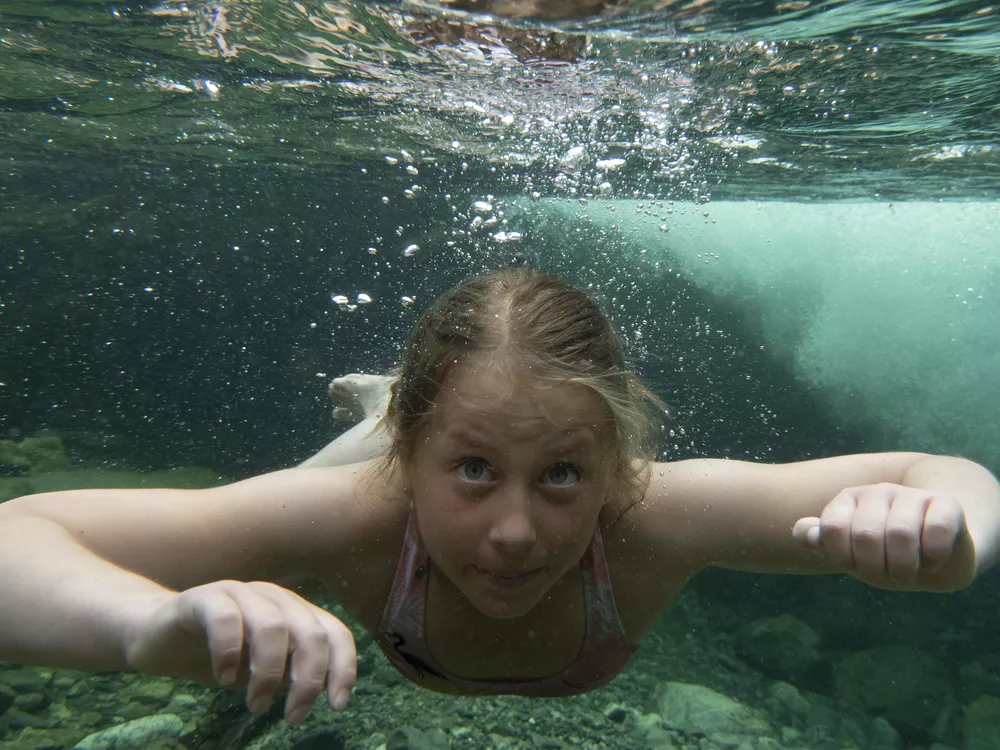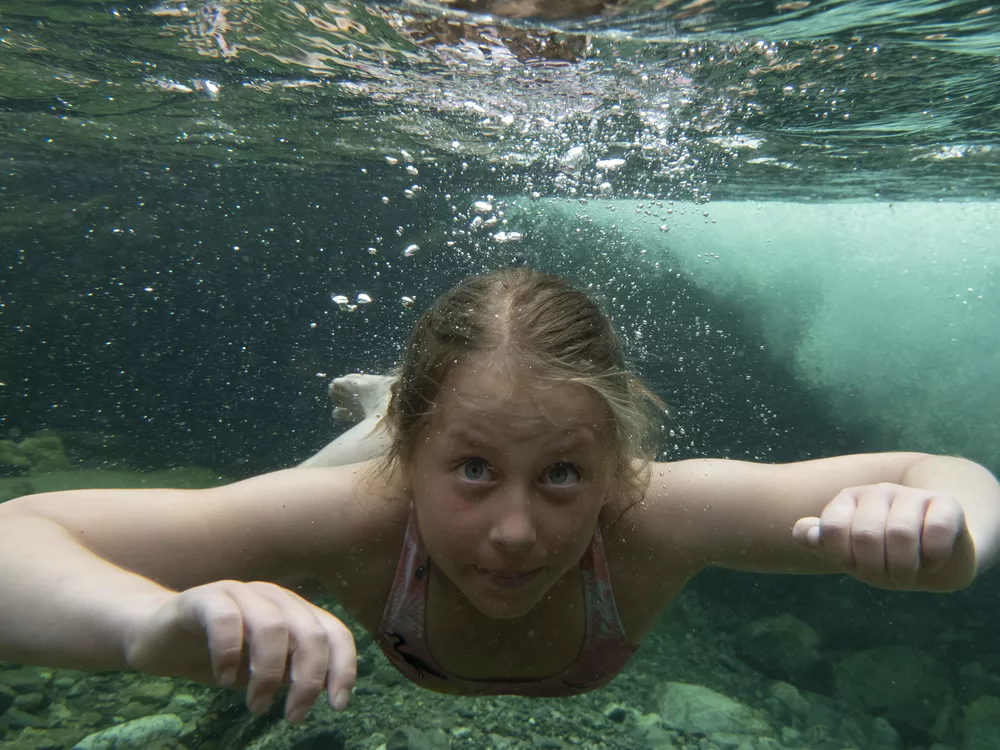 Swimming in the mountains, isn't that to cold? No of course not. There are many nice swimming spots in Hemsedal. Small mountain lakes are rapidly heated on a warm summerday (easily up to 20 C). The water in rivers and streams is a bit colder, especially in early summer when the snow is melting. We really recommend you to bring your swimsuit when hiking on a warm summer day. Nothing can be compared to a quick dip in a beautiful mountain pool.
Katarina
5 min
Updated 11 May 2022
Following spots are recommended:
Grøndøla, river in Grøndalen near by the golf course
Hemsila river, flowing through Hemsedal centre, behind Rampa shopping centre. This area is filled with sand dring the summer
Rjukandefossen, close to the waterfall you'll find a beautiful spot for swimming, you'll find it 100 meters down the river, south of the suspension bridge. Swimming close to the waterfalls is forbidden due to very strong currents.
Grytevatnet, is a calm water in the forest on the way to Lykkja. Drive towards Bergastølen, park by the side of the road and jump in.
Nøsen, by the Panorama road (ca 25 min drive form Hemsedal). OBS: The dam at Flyvatn will be closed due to construction work in the following period: April 1st - Oct. 31st 2021. It will possible to cross by foot or bike. Read more here (in Norwegian).
Endless possibilities for a swim in the mountains, which one will be your favourite?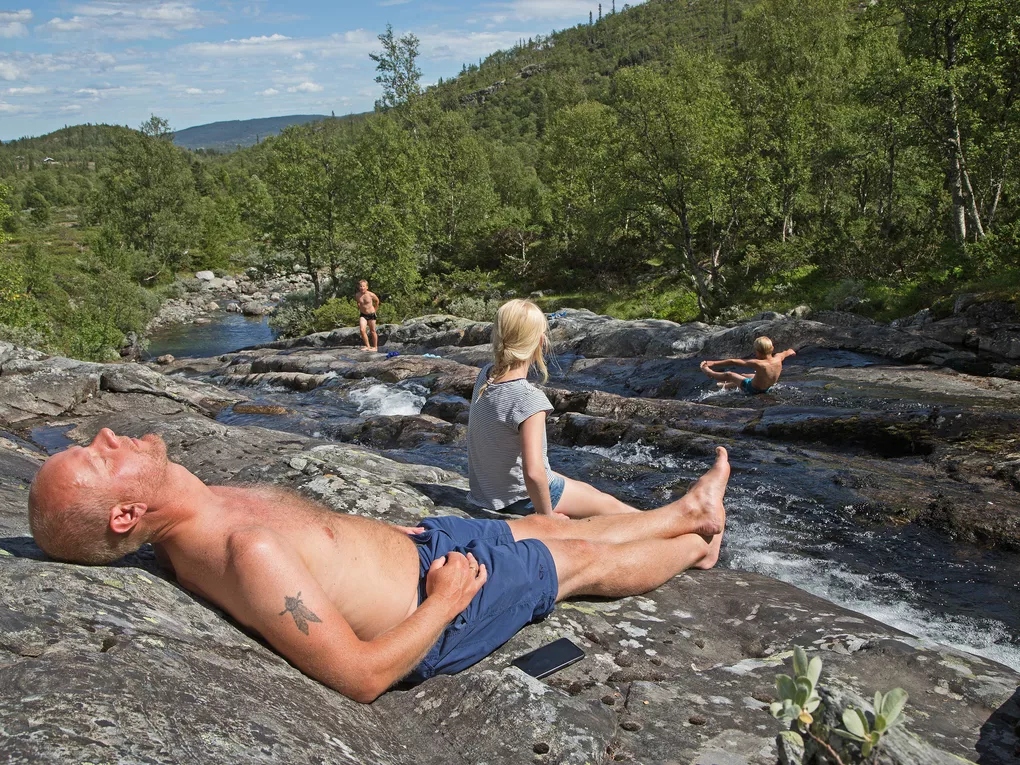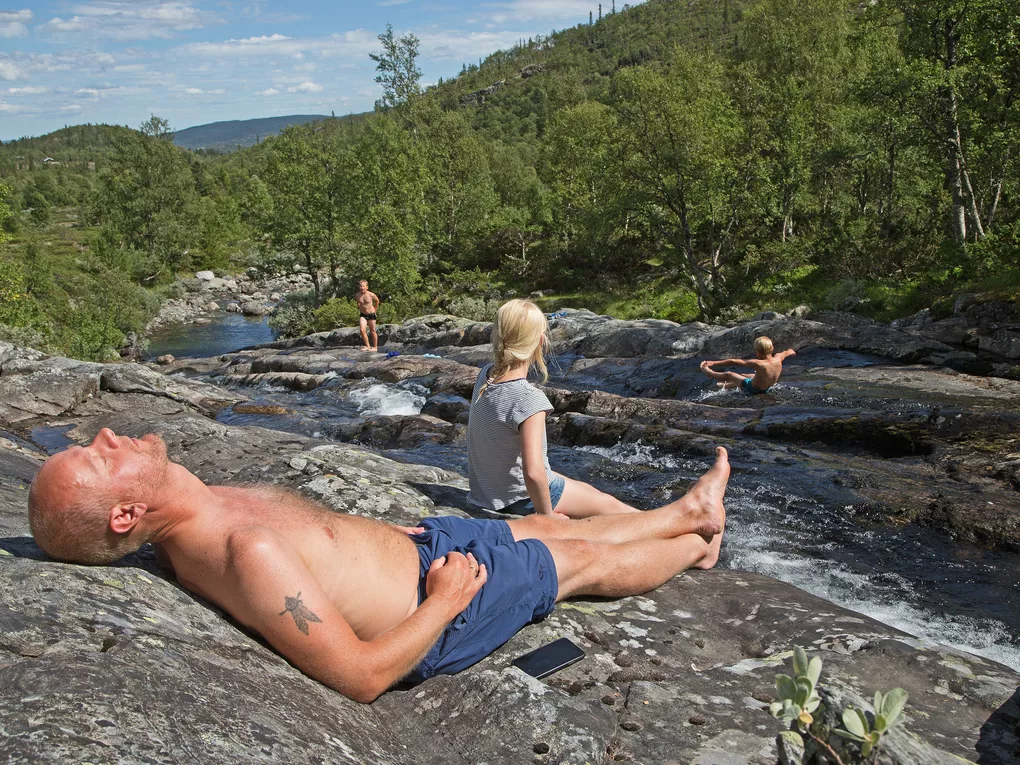 Do you wish to find your own spot to swim in? Take your map and follow the rivers and streams floting from the mountaintops, if you're lucky, you can find your own pool to enjoy on a sunny day in Hemsedal.
Also, check out our article about chasing waterfalls, there you'll find inspiration and tips on your next swimming expedition.

Secret pools and waterfalls
---
Fun times in the mountains
---