Project
Skogshorn hiking path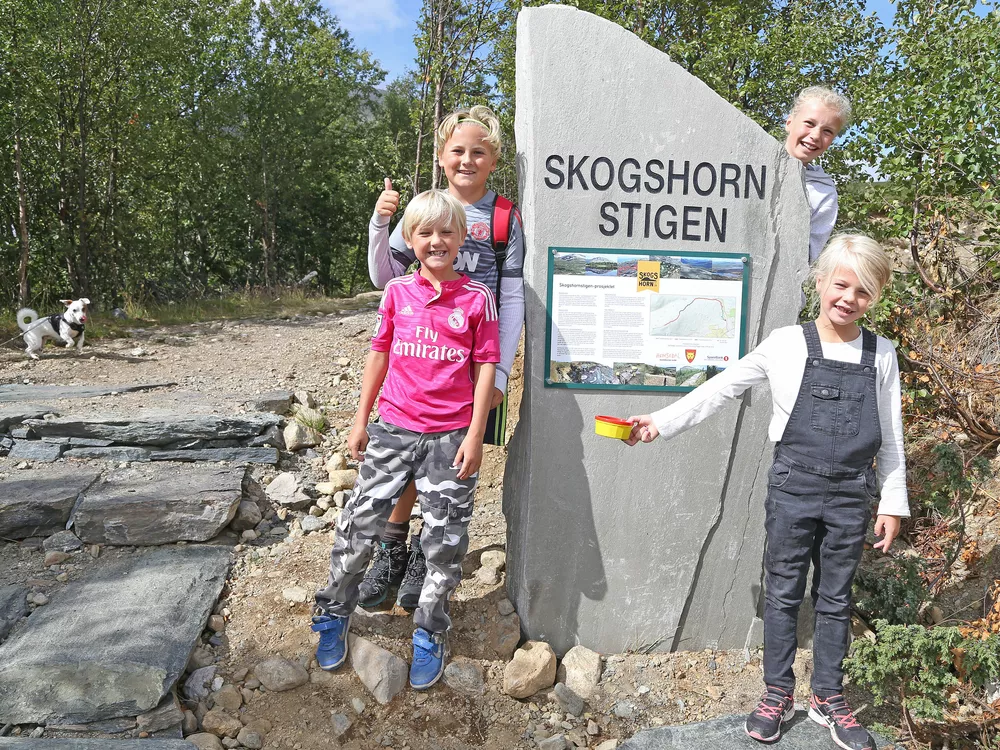 Hikers can now take a trip to the mountain Skogshorn (1728 meter above sea level) along a restored trail.
Anneli
5 min
Updated 29 April 2021
The restored trail takes you to the top of Skogshorn on a safe and sustainable way. The repairing work included building stonesteps, revegetate broken trail and controlling the water by creating water drains. Four Sherpa from Nepal have during 2017, 2018 and 2019 done the work repairing the trail.
The final costs is set to approximately 2,5 million NOK. Contributors are Sparebank 1 Hallingdal og Valdres (the local bank), Hemsedal kommune (local government) and Hemsedal turisttrafikklag (tourist destination company), Miljødirektoratet (state), Thonstiftelsen (gift foundation) and Extrastifelsen (gift foundation).
There are benches to sit down and take a rest 3 places along the trail.
Take care of Skogshorn
We urge all hikers to bring their garbage out of the area. Remember also to follow the marked trail. This will prevent additional wear and tear. Thank you.