Skogshorn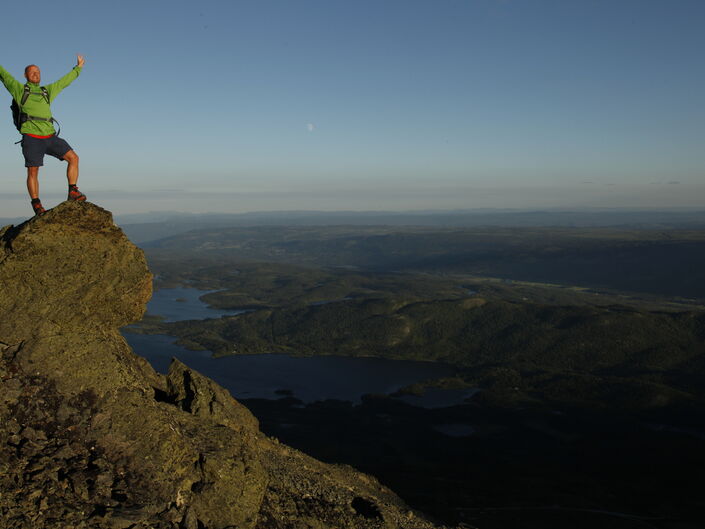 1728 meters high Skogshorn (Skogshorn) is located on the border between Hemsedal and Valdres, and is easily visible from long distance with its prominent and steep mountain slope facing south.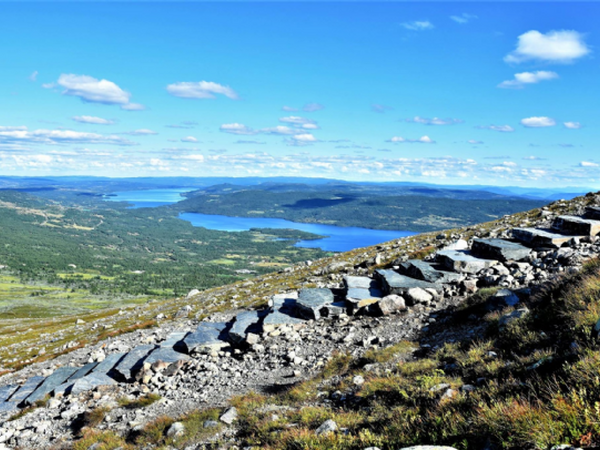 Skogshorn 903 - 1728 m
Hikers can now take a trip to the mountain Skogshorn (1728 meter above sea level) along a restored trail. The repairing work included building stonesteps, revegetate broken trail and controlling the water by creating water drains. Four Sherpa from Nepal have during 2017, 2018 and 2019 done the work repairing the trail.
The top is climbed from the east and the hike can be a bit challenging, but may well be hiked by children - about 833 m vertical and approximately 9 km walk / return. Half way up to the summit you'll walk on a path, and then you'll meet the rocks that takes you to the top. Calculate about 4.5 hours on the trip.

There are built benches to sit down and take a rest 3 places along the trail.
Take care of Skogshorn
We urge all hikers to bring their garbage out of the area. Remember also to follow the marked trail. This will prevent additional wear and tear