Hemsedal Tourist Association
Hemsedals destinasjonselskap HTTL - presentasjon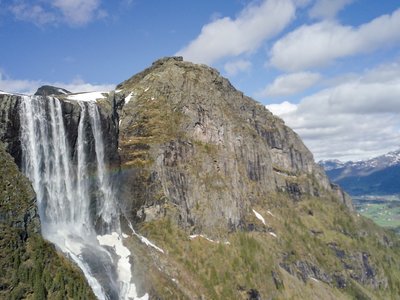 Hemsedal Turisttrafikklag (HTTL) er Hemsedal sitt destinasjonsselskap.
HTTL ble etablert i 1939, og er et andelslag med over 280 medlemmer (se medlemsbedrifter i HTTLmappen ved siden av).
HTTL driver Hemsedal Turistkontor (foretaksnr. NO 970 107 711) og eier og driver www.hemsedal.com som er destinasjonens hjemmeside. I tillegg finner du oss på Facebook: hemsedal.com og instagram hemsedalcom.
HTTL sine hovedoppgaver er overordnet markedsføring og merkevarebygging av Hemsedal som reisemål, alle sommerkampanjer, vertskap, koordinering av aktiviteter, en del produktutvikling, fellesgodetiltak som skibussen, transferbusser og langrennsløyper, næringspolitikk, medlemsservice, noe kompetanseheving, samt turistinformasjon.

Inntekter til dette arbeidet kommer fra medlemskontingenter samt drift av ulike prosjekt der HTTL er prosjekteier.
Oppslutningen om HTTL er meget stor, og vi anbefaler alle fastboende, hyttefolk og tilreisende gjester å benytte medlemmenes tjenester og dermed indirekte være med å bidra til videre utvikling av Hemsedal som reisemål.
Fordeler med medlemsskap i Hemsedal Turisttrafikklag
Hemsedals visjon:
"Fjellbygda Hemsedal skal være Skandinavias mest attraktive reisemål for fjellsport og unike kulturopplevelser".
Miljøsertifisering - Miljøfyrtårn:

Miljø og bærekraft er viktige tema for HTTL. Hemsedal Turisttrafikklag er sertifisert miljøfyrtårn.
Contact
The reception in the tourist office will be closed until further notice because of the current Covid -19 situation.
Our phone line will be open Monday – Friday 9am – 4 pm. And saturdays 10am -3pm.
We will still answer chat and mail info@hemsedal.com.

Call +47 32 05 50 30 for Tourist information.
For brochures and maps, check the sport shops and supermarkets which are open.