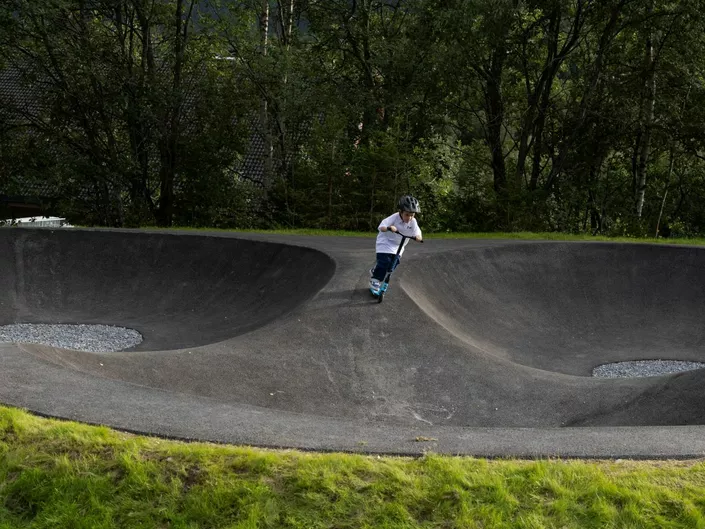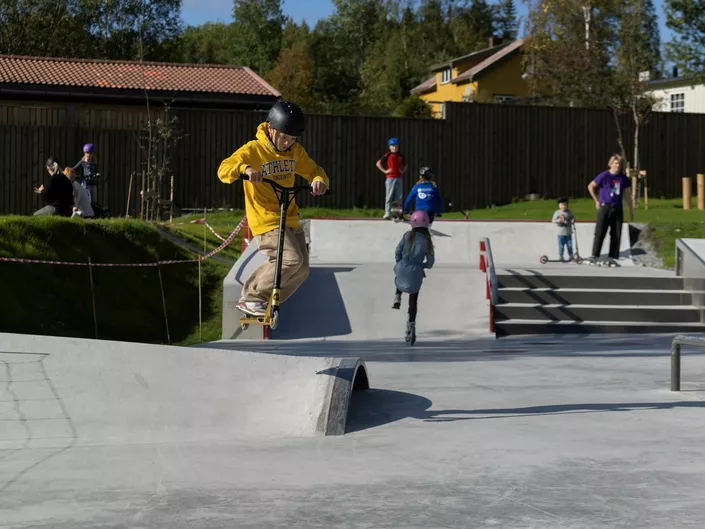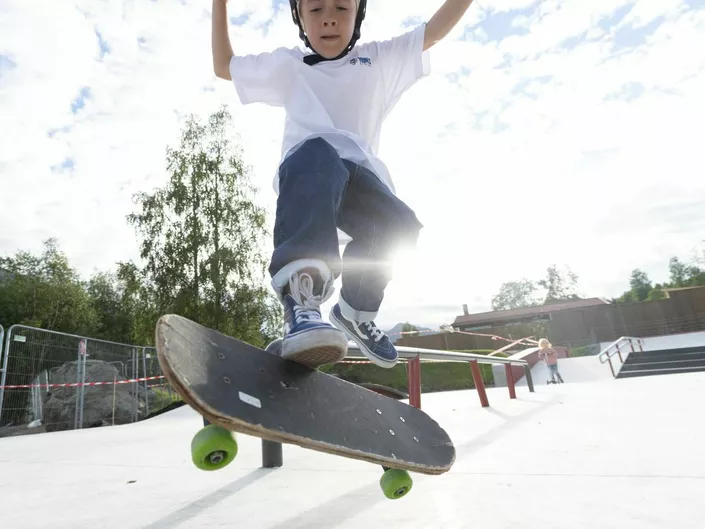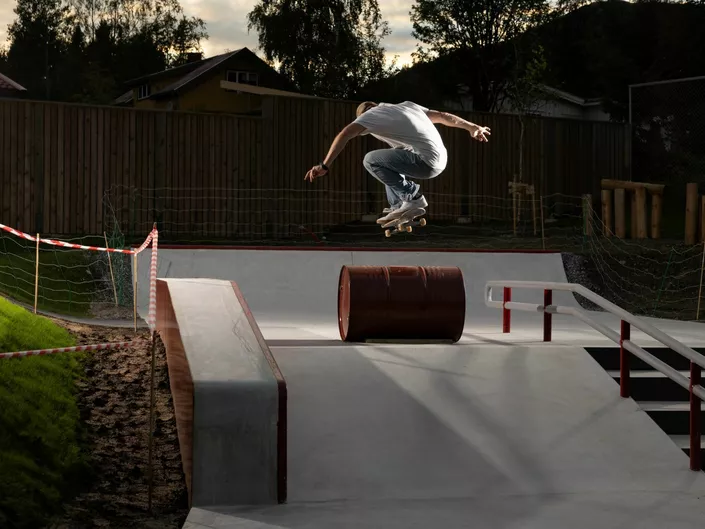 A brand new skate park and playground in the center of Hemsedal. This impressive park that will put Hemsedal on the world map for skaters and enthusiasts.
Hemsedal Activity Park can be found at the new Hemsedal school in the center of Hemsedal. This park is an integral part of the school grounds and functions as a meeting point both before, during and after school hours. It is not only an area for school pupils, but also a vibrant central park and an exciting summer attraction that adds an extra dimension to Hemsedal.
The location is strategic, with immediate access to sports facilities such as Trøimshallen, as well as other cultural and commercial offers in the center of Hemsedal. The park is also easily accessible from the residential areas in the city centre, and the bus stops nearby. Arrangements for parking are also well taken care of, and emphasis has been placed on the inclusion of older residents by ensuring a universal design and accessible walkways.
A park for all generations
Hemsedal Aktivitetspark is not limited to a specific age group or interests. It is designed to be a meeting place where people of all ages can enjoy themselves and explore various activities. With a natural slope of approx. 8 meters and an area of approximately 2,500 square meters, the park is a playground for anyone who loves to be active.
Support for self-organized activity
It was Hemsedal Sports Club that first started the initiative to build Hemsedal Aktivitetspark. The aim was to give the local population and visitors the opportunity to participate in self-organized activities and create a wider activity environment in Hemsedal. Investigations have shown that many secondary school students in Hemsedal were not involved in organized activities, and the park has therefore been developed with a special focus on supporting and promoting self-organized fun and exercise.
Mandatory helmets during school opening hours.
Contact
Opening hours
Monday - Friday: 09.00-15.00