Himmelspannet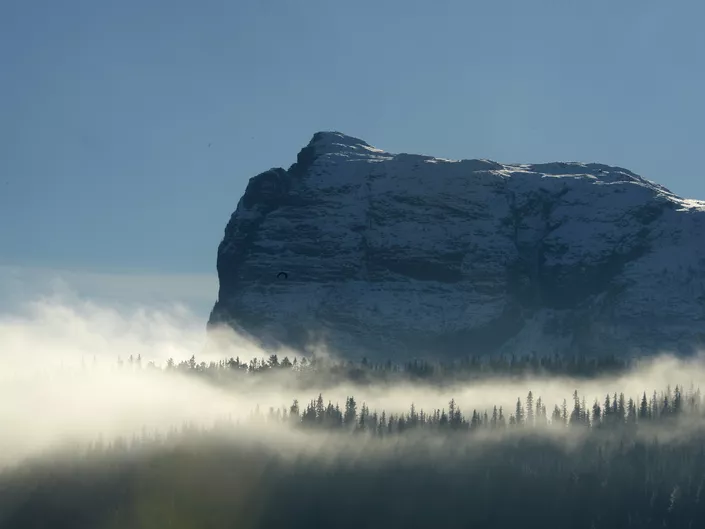 Hemsedal's local cheese factory. You can find the cheeses in the cheese counters in almost all grocery stores in Hemsedal and on menus throughout Norway.
Himmelspannet is a small, local dairy in Hemsedal. We make delicious cheese from milk sourced from cows and goats grazing in the valley. The cheese is crafted with love and hand-packaged right in the heart of Hemsedal town.

We are passionate about preserving and continuing the long-standing traditions of mountain farming and cheese-making in our village - an excellent foundation for great cheese! Our cheeses are named after famous peaks and landmarks in Hemsedal. They are sold in most grocery stores in Hallingdal and numerous specialty shops. Additionally, all our cheeses are distributed nationwide through Norgesgruppen and can be purchased in stores like Meny.

The Story of Himmelspannet

In the mountain pastures of Hemsedal, in ancient times, it would often happen that the dairy maids would discover in the morning that some of the milk had mysteriously disappeared. Legend has it that the hillside people, known as 'haugafolket,' had been there, and the finest milk ended up in Himmelspannet under the cover of darkness. We have found Himmelspannet. It contains milk from goats and cows that have grazed amidst towering mountains and under a vast sky, high up in the Hemsedal mountains. Now, the milk from Himmelspannet is turned into the most delightful cheeses.

And so the adventure continues...