Mountain ethics
& dog leash rules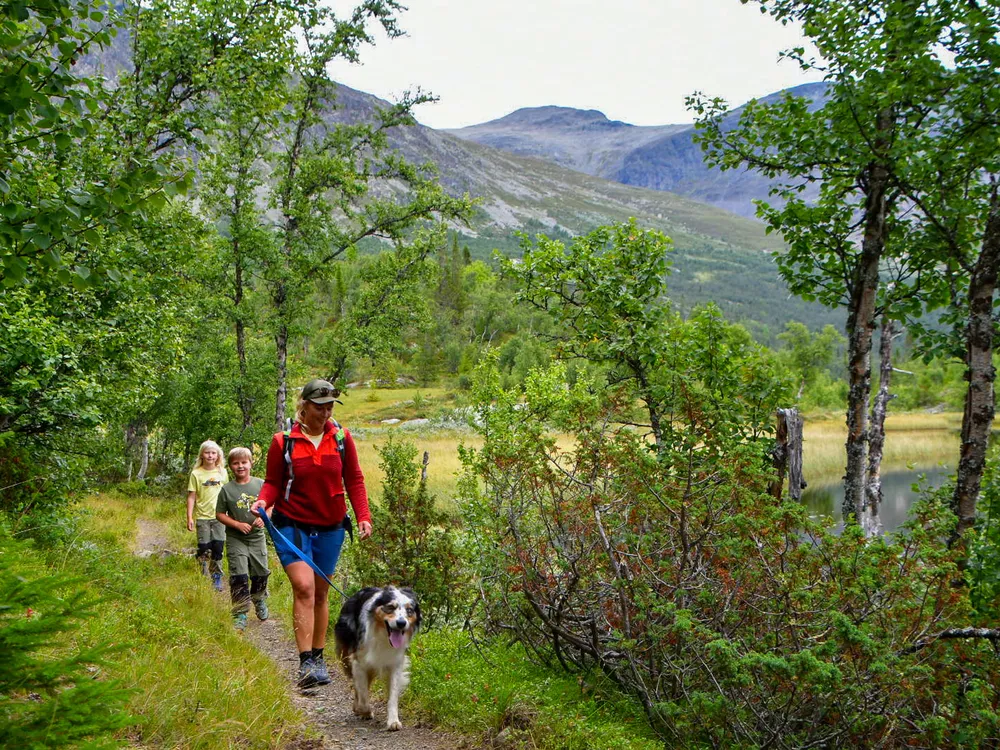 Welcome to Scandinavia's Alps. Here you can go hiking, biking, climbing, fishing and much more. And in that connection, we want to remind you of what is important to think about when traveling in the mountains in the summer.
by: Hanne
2 min
Updated 26 May 2023
We all like to be in the mountains and when we are out hiking we also have respect for nature. We are so lucky in Hemsedal in summertime that we have wild grazing animals like cows, sheep and goats.
REMEMBER - In Hemsedal we have a leash requirement for dogs in the period from 1 April to 31 October. This applies to all types of dogs, at all time in all areas including the high mountains.

Another important thing to remember when you are out in the mountains, is that you remember and close all the gates you may go through to make sure that no grazing animals will pass through the gate.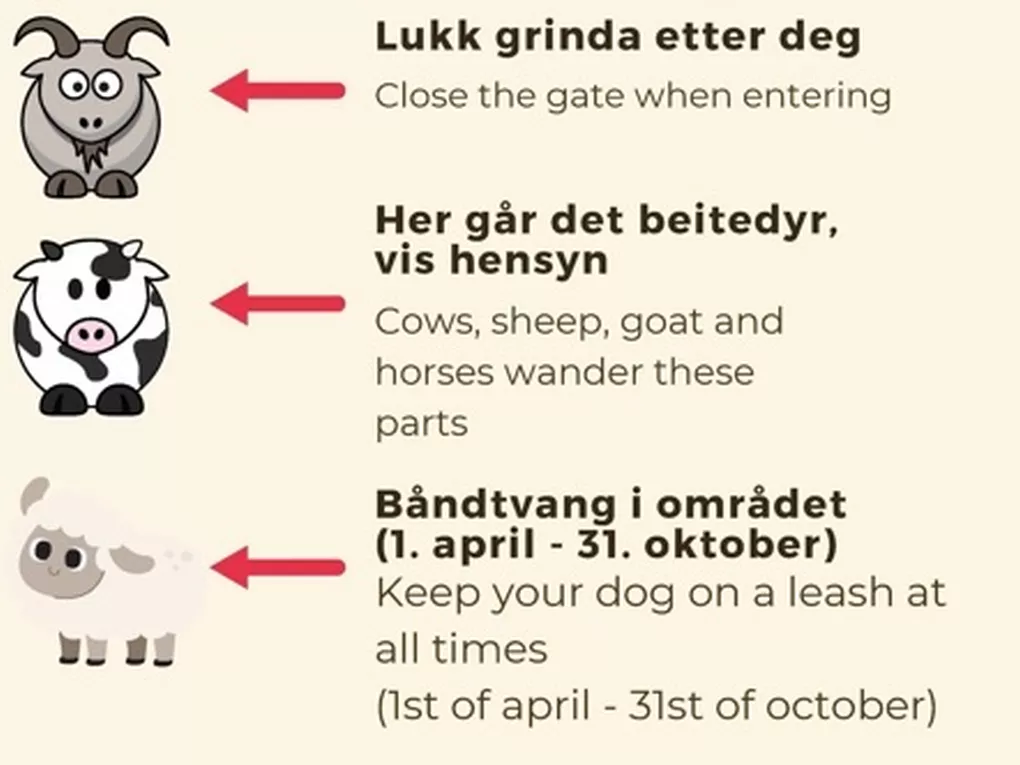 The municipality has adopted Local regulations on restraint. In the city center area, it is mainly §§3 and 4 that apply:§ 3. Restraint in the area of ​​human
supervision Hemsedal municipality has restraint in the valley trails throughout the ski season. The valley trails are defined as ski trails from Gravset to Feten, Torsetrunden, Solløypa, Knuteløypa and Liorunden. Hemsedal municipality also has restraint in the ski resort in Totteskogen and the 750 m, 1,2,3,5 and 8 km slopes at Gravset throughout the ski season. Hemsedal municipality also has restraint in all machine-prepared ski trails at Christmas, winter holidays and Easter. Restraint is then valid in the period from 24 December to 2 January, in winter holiday weeks from 20 February to 10 March and Saturday before Palm Sunday until 2 Easter. If a dog is involved, the dog must not be an obstacle for other users. There is restraint all year round in urban areas, areas with housing, areas regulated for public purposes, on churchyards and adapted outdoor areas.
§ 4. Decisions on tranquility and hygiene
In densely populated areas, the dog must be cared for outdoors, so that it does not disturb the neighborhood with persistent noise.
Dog owners are obliged to remove faeces that the dog places in densely populated areas, along public roads, sports facilities, ski trails and adapted outdoor areas, or in other areas that are accessible to public traffic in densely populated areas.
More information about restraint and dog keeping can be found in local regulations.
The Norwegian mountain code
Mountain ethics and mountain code is about the individual having the knowledge to take responsibility for themselves on a tour. It is also about having the surplus to help others who's in need.
Plan your trip and inform others about the route you have selected.

Adapt the planned routes according to ability and conditions.

Pay attention to the weather and the avalanche warnings.

Be prepared for bad weather and frost, even on short trips.

Bring the necessary equipment so you can help yourself and others.

Choose safe routes. Recognize avalanche terrain and unsafe ice.

Use a map and a compass. Always know where you are.

Don't be ashamed to turn around.

Conserve your energy and seek shelter if necessary.
Read more about the Norwegian mountain code and what the points mean on dnt.no