Skogshorn Riding Camp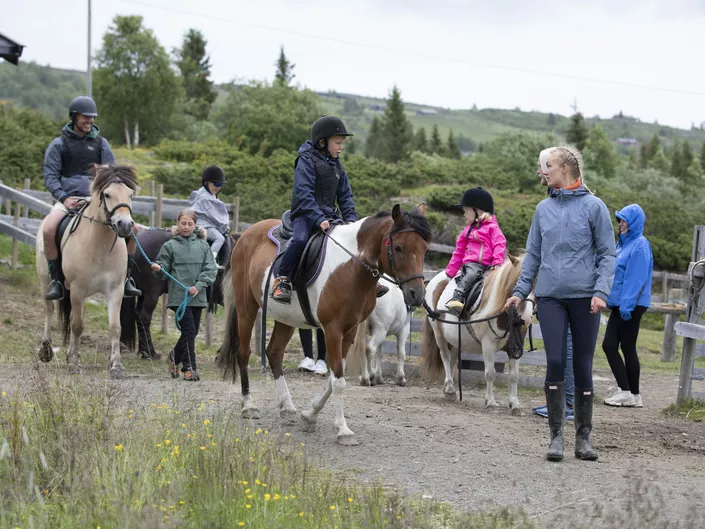 Ride camp with more then 25 years of experience, and many 5-year anniversaries every summer, also 10!
Skogshorn Riding Camp in Lykkja offers 6 day riding camps for children (from 9 years) and adults as well as hourly trips. The camp starts every Sunday. The participants will be put in groups according to experience. Weekend trips during autumn are also possible on request. 2 riding courses. We have 50-60 horses and ponies.
Sunday -Welcome, testride
Monday -Riding
Tuesday -Riding
Wednesday -Riding. Voluntary overnights in the evening
Thursday -Riding.
Friday -Riding. Jumping competition (voluntary)
Saturday -Farewell tour
Riding camp from NOK 4400, - per week, including food, accommodation, horse, instruction and overnight camp.