The family park
Tottelia rides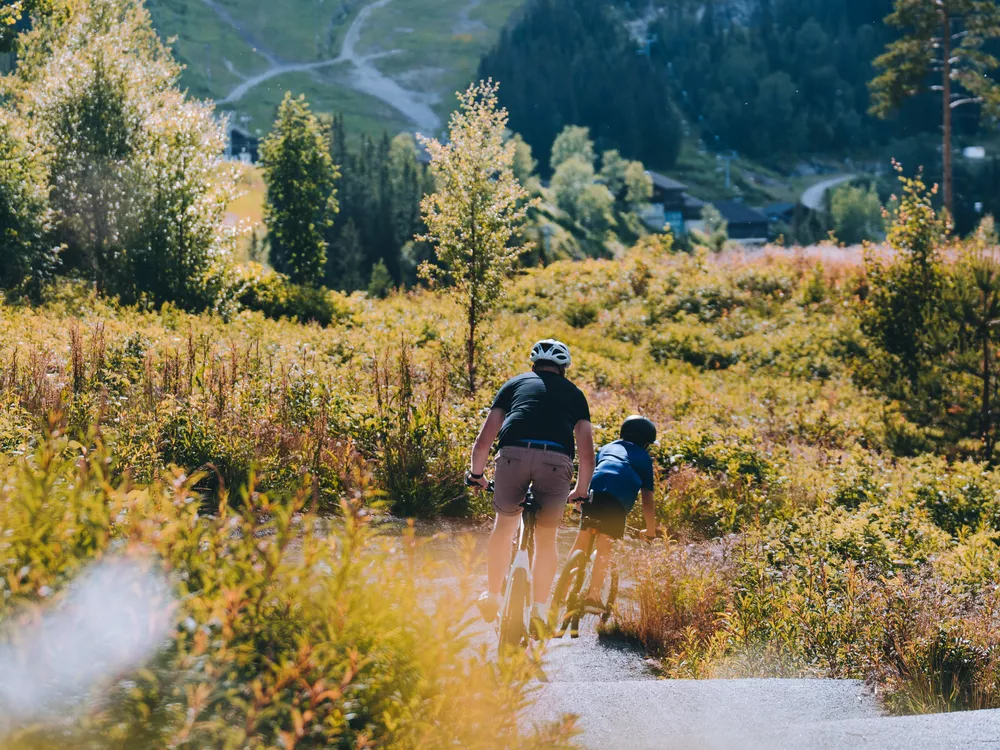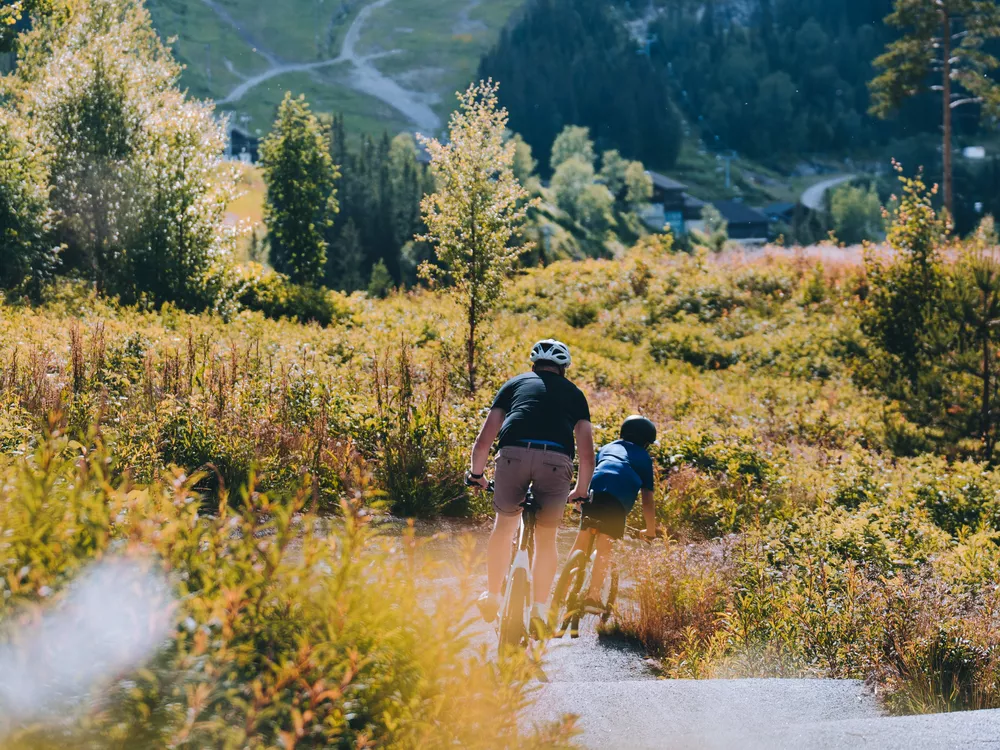 Tottelia Rides is a family-friendly bicycle park with fantastic views over the entire valley, right between the town center and Hemsedal ski resort.
5 min
Updated 02 June 2022
Tottelia Rides Hemsedal - the family-friendly bicycle park
The bicycle park has a family-friendly green round with three fun mini-flow paths in varying degrees of difficulty, a total of 1.7 km, with a cozy barbecue area and a viewing area in the middle of the area.
The trails follow naturally in the terrain, with gravel pavement and well-drained ground. It is a lighter green circuit, with three playful lines in the middle of the area, graded green, blue and red with some challenges such as small bumps (so you do not have to brake or pedal), dosed turns and some small jumps to make the trail fun and exciting for cyclists of all ages, from beginners to more advanced mountain bikers.
The blue trail is made as a parallel trail, so that you can play two pieces in the same trail.

Due to some construction work in the area around Tottelia this summer, the only access to Tottelia via Skiheisveien, turn left at the sign Tottenskogen. Just before Tottelia Hyttegrend there is a walkway up to the left, follow up, to the start of the bike path. Recommended car parking in the ski lift car park on the right side of Skiheisveien.
See more trail bike rides in Hemsedal at
trailguide.net
Biking intiatives in Hemsedal
---
Rent, service and guiding
---