New bike initiative
in Hemsedal and Hallingdal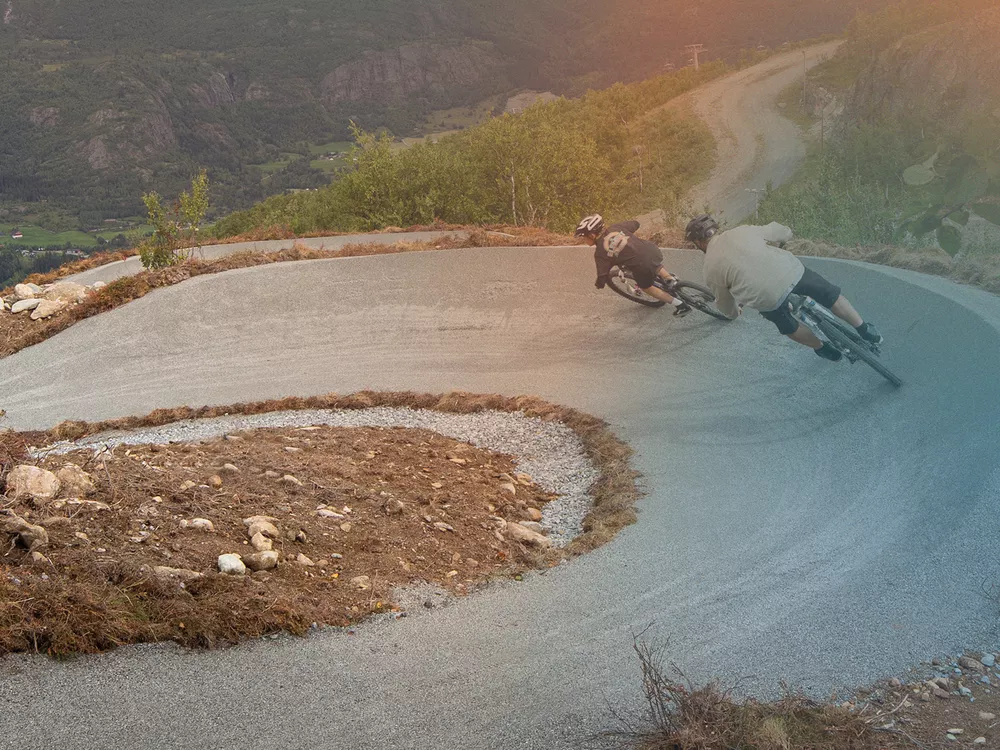 Welcome to Norway's new trail bike destination, Hemsedal. Here we are building a path for over 35 million over the next three years. While the excavators are in full swing, preparing a new lift-based flow path with an opening in July this summer, there is the opportunity to get a small taste of the family-friendly trail arena Tottelia, which opens as soon as the snow melts.
By: Anneli
8 min
Updated 27 May 2022
Now the ski season is over for this time and now we continue the construction of our new family-friendly floating path. With the construction of this trail, we are setting a new "gold standard" for trail cycling in Norway. On Friday 2 July, the lift will open and then you can try your hand at the first 6.5 km and the entire 10.5 km will open in September 2021. The start of the flow path is at the top of the chairlift Hollvin Ekspress in Hemsedal ski center.
The migration path has a blue gradation and will be 10.5 km long. The trail has attracted massive attention in the mountain bike world both at home and abroad. The magazine Mountain Bike was full of praise when they got to test parts of the trail this autumn: "We got to test just under half of the trail - and can conclude that this will be a completely crazy cycling experience." In 2022-23, we will open even more trails in Hemsedal.
In the summer of 2022, we start by opening Utsikten - which is a green multi-purpose trail in the mountains at the top of the chairlift in Hemsedal ski center, for hiking and biking, with a great view down the valley at Solausbækken. In 2023, Hemsedal will open a tough red cycle path that goes down along the city center trail, before ending at Fyri hotel and connecting with the rest of the facility in Hemsedal Rides.
Tottelia is Hemsedal's playground for two wheels. Centrally located between the center and Hemsedal ski center, right behind Fyri Hotell. Here you will find circular trails with green, blue and red grading, a total of 2 km with flow, dosages and jumps for all levels. Here you will also find a cozy campfire for a break with a great view of the valley.
Hemsedal has the region's largest electric bicycle rental. Here you will find high-standard bikes for both tough trails, gravel discovery and the family's smallest.
Discover forgotten trails with one of our guides
Hemsedal hides on several dots - if you can find them. With a local guide, there are guaranteed to be big smiles after a day on the mountain. Check out the Instagram account Hallingdal rides where you can follow the cycling initiative in the Hallingdal region
We are looking forward to the continuation! Watch.