Autumn holidays
in Hemsedal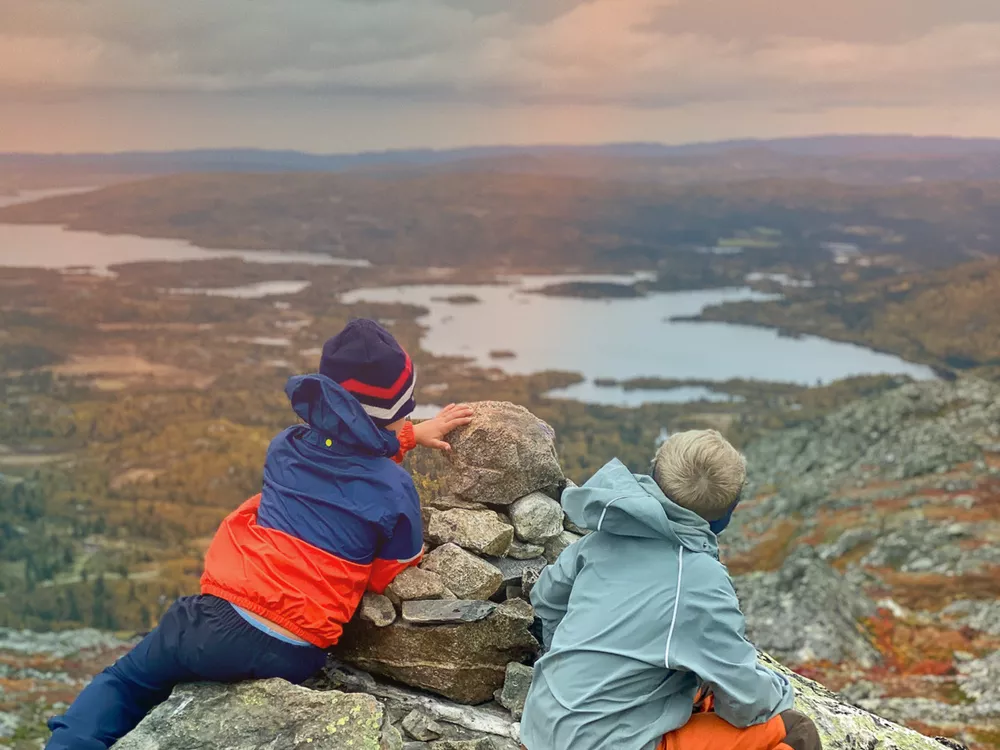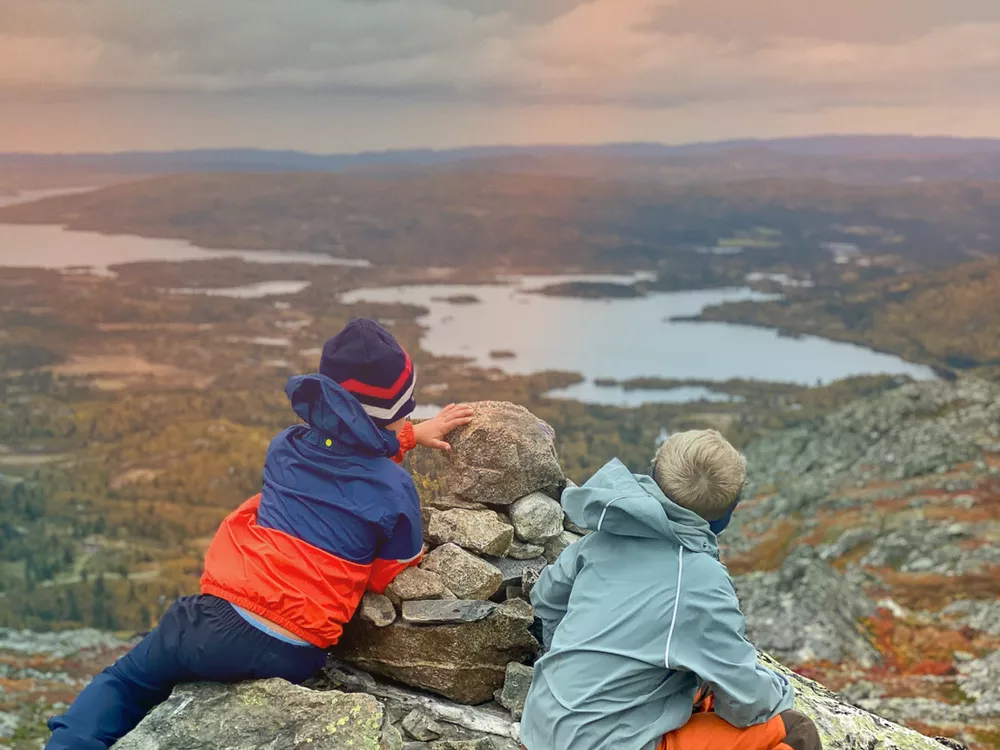 The summer holidays are over, but no reason to despair, because the autumn holidays are just around the corner with the beautiful autumn colors, evenings in front of the fireplace and cups of hot chocolate. Here in Hemsedal, the snowless season is far from over, and we have many great activities to offer also in the autumn. Bring the family to the mountains and experience one of Norway's most beautiful autumn destinations. Here is some inspiration for the autumn holidays in Hemsedal.
5 min
Updated 19 September 2023
When the autumn holiday is finally here

When the school bells ring on Friday afternoon, and mom and dad are home from work, everything is ready for a beautiful week in the mountains! Get the family in the car and drive towards Hemsedal. When you have settled in the cabin or hotel, enjoy a delicious cup of hot chocolate or coffee in front of the fireplace. Maybe you have board games with you? A family tournament of Ludo never fails on a cabin trip! Get a good night's sleep and get ready for your first day in the mountains!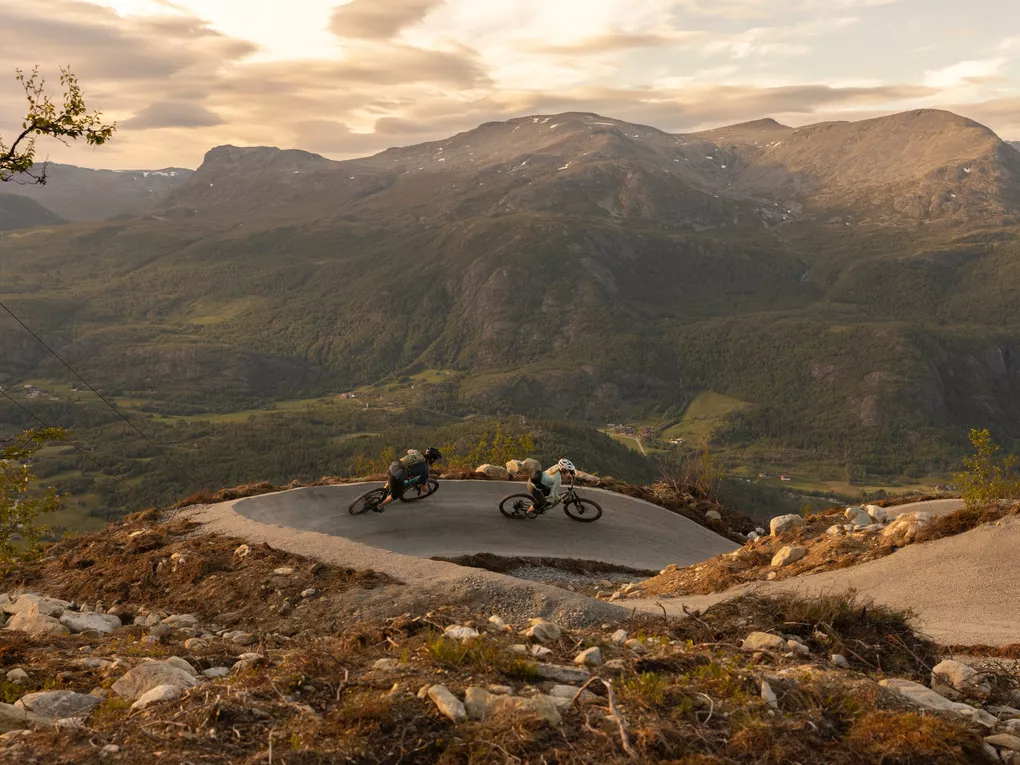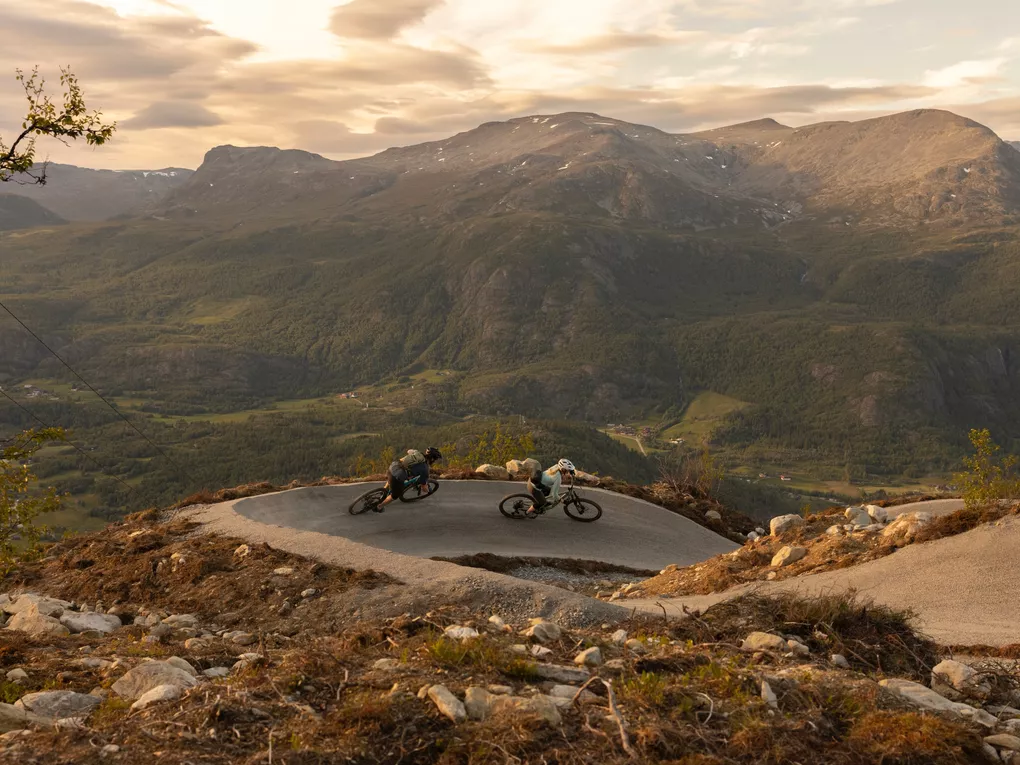 Action filled Saturday with the chairlift and fun on wheels
Start the autumn holidays with a bang and take the trip to Hemsedal Ski Center for a day full of fun and adrenaline. The chair lift runs daily in week 40 from 10.00-16.00 so there is plenty of time to try a lot! From the top you can bike down the new flow path, which is incredibly fun and something for every trail rider. If you are new to mountain biking, check out Tottelia, which is Hemsedal's playground for two wheels, with circular trails, dosages and jumps for all levels.
Or how about trying your Mountain Carts. A fun family activity that does not require any prior knowledge where you roll down in an overgrown tricycle. Book your cart at bookhemsedal.com.
If this is a little too much action for you, it is beautiful to walk along the path at the top of the chair lift towards Solaustbekken and then enjoy a delicious waffle at Fjellkafeen. After this, you can end the day with a visit to a Hemsedal favorite, the waterfall Rjukandefossen.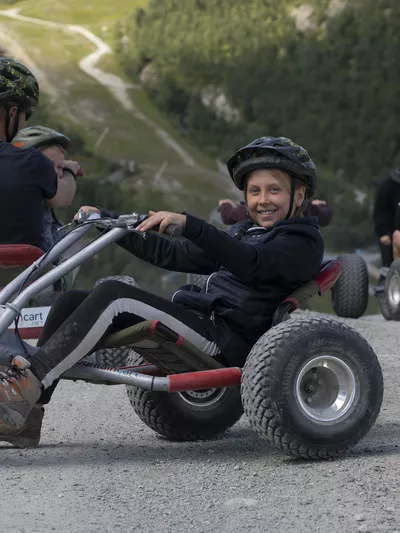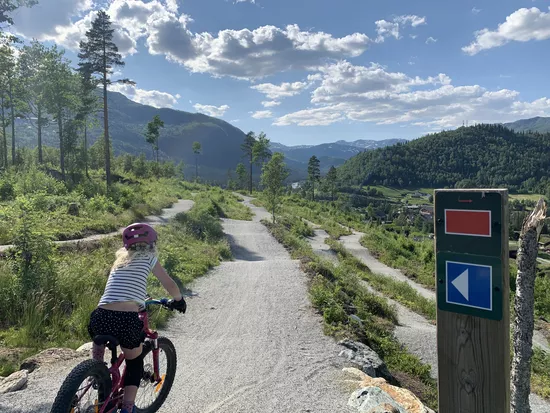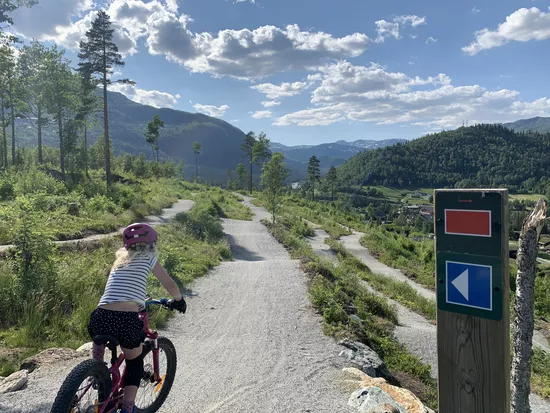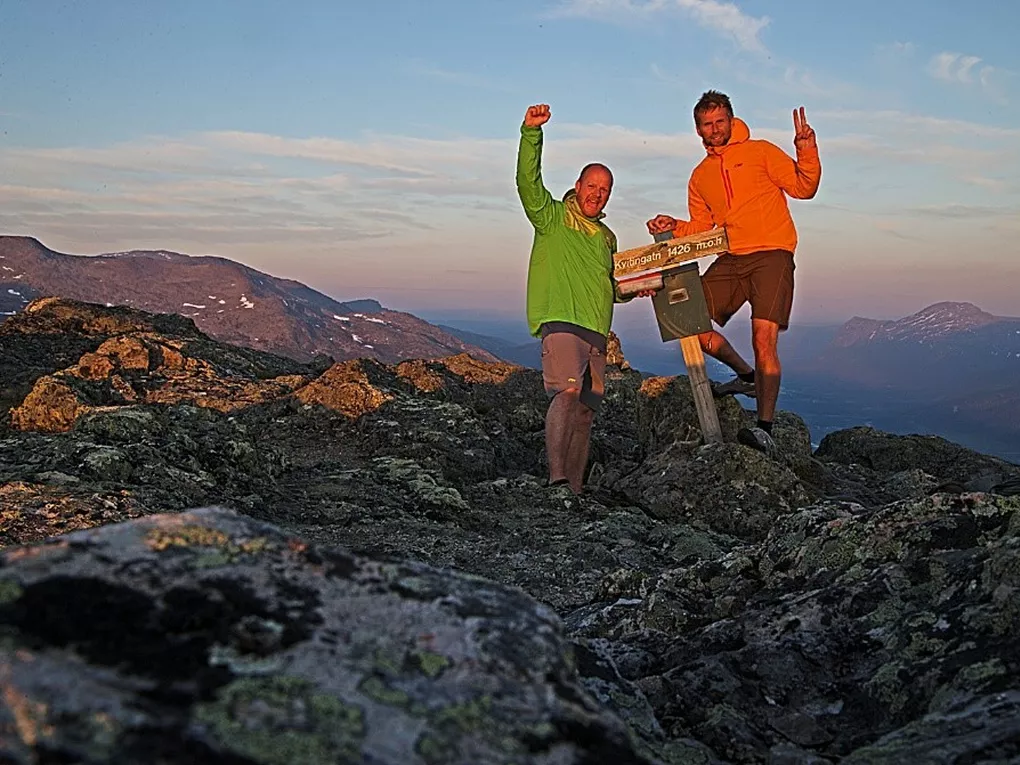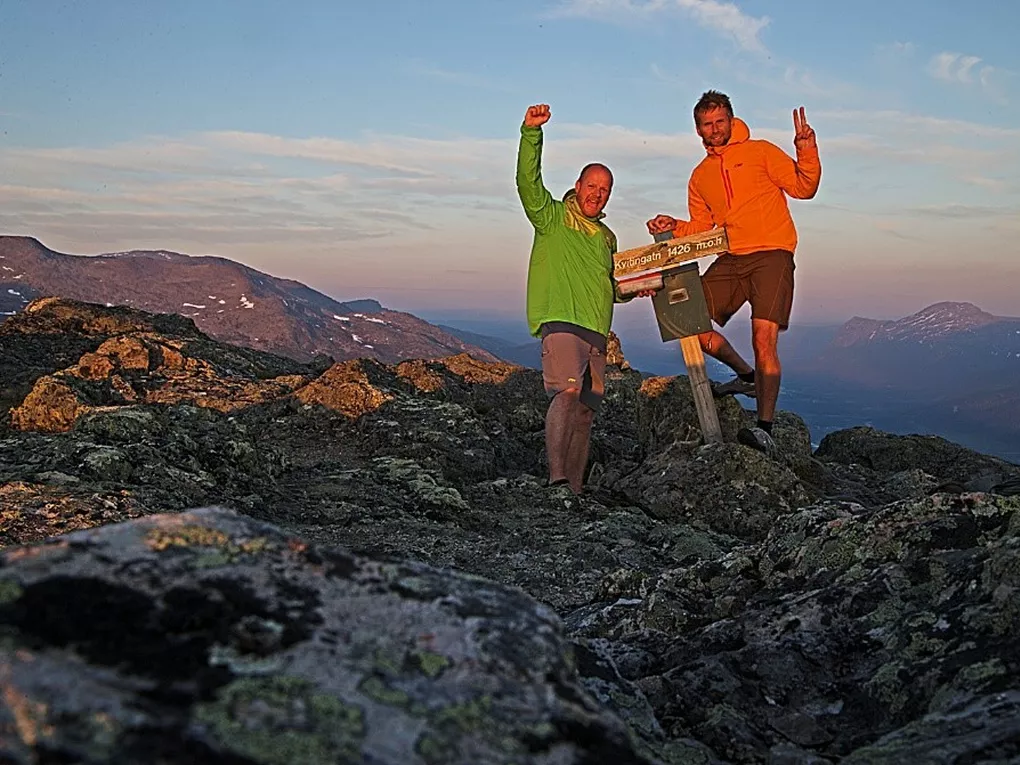 Sunday hike to Kvitingatn

Kvitinatn is a highly underrated hike from our Top20 hiking program with beautiful views of Grøndalen, Tuv, cottage and mountains. A perfect start to the autumn holidays for the whole family. Pack your backpack with lunch and a thermos and set off! Here you walk along trickling streams between mountain farms and sheep, before gradually moving towards the top. The hike is known as one of the most lush in the summer, and in the autumn the trees and heather are transformed into a colorful spectacle of red, burgundy, yellow and orange. The surrounding mountain peaks have also often received their first snowfall at this time of year.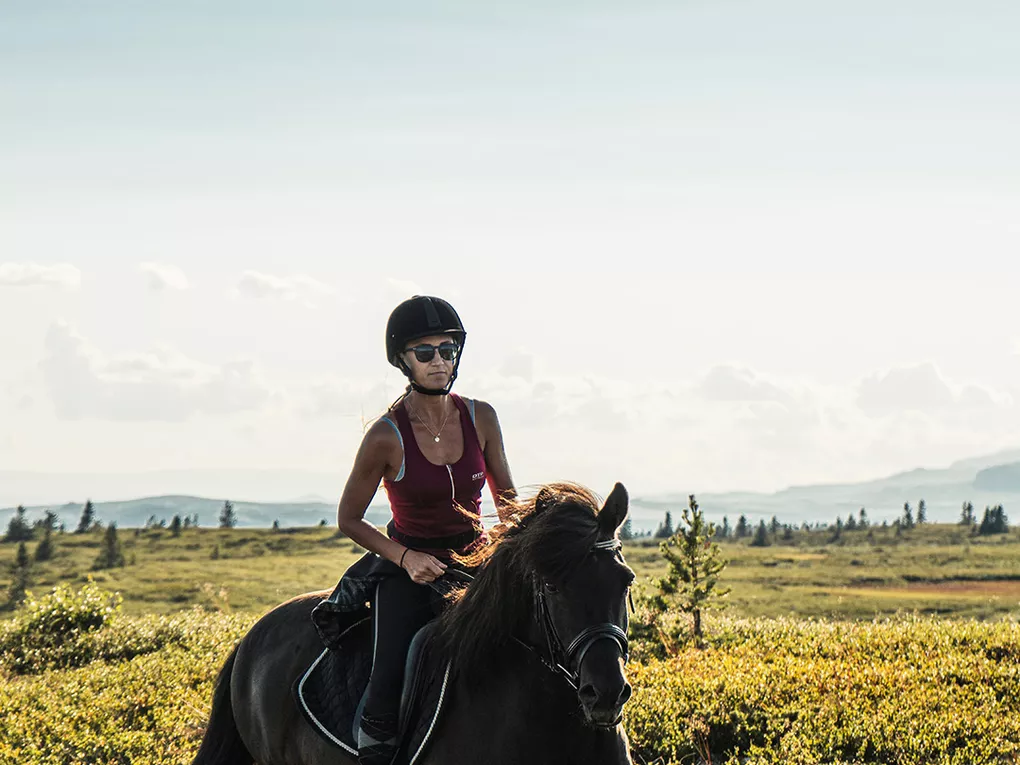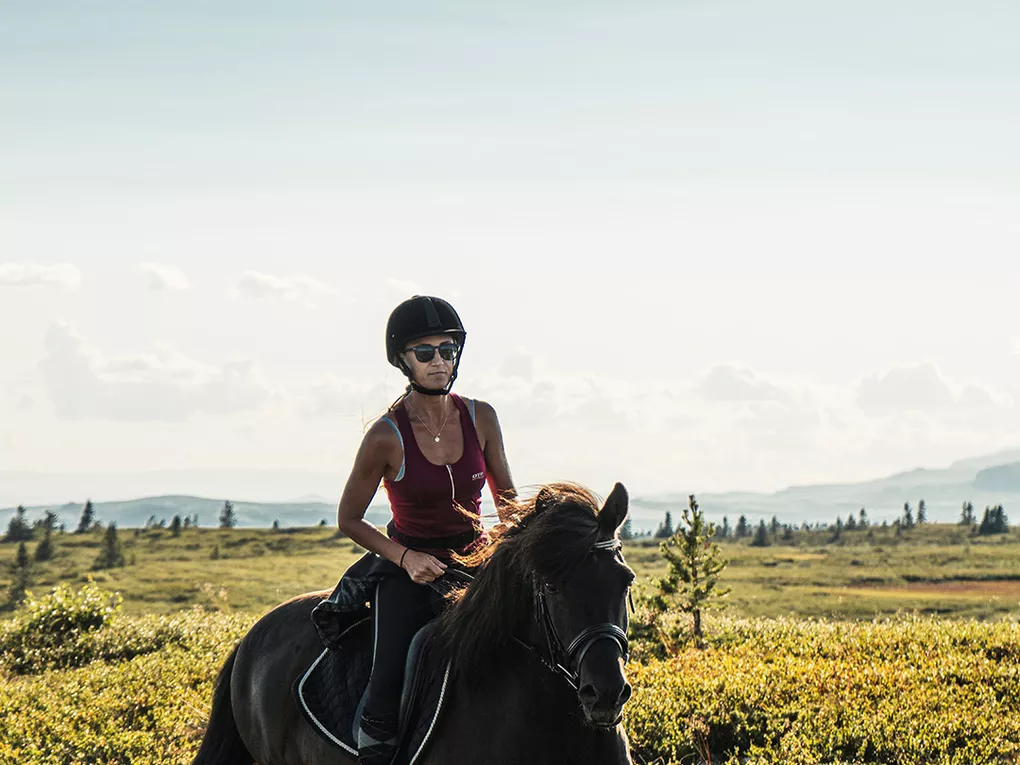 Enjoy the view from the horseback on Monday

The wind runs through your hair as you ride along lakes and mountains at Lykkja, suddenly you get a great view of Hemsedal's iconic mountain, Skogshorn. Everything is surrounded by autumn colors and the lungs are filled with fresh mountain air. Life is good.
Does this sound tempting? Bring your family to Lykkja and visit Hemsedal Western Horses for an unforgettable horseback ride. Suitable for the whole family, regardless of level and experience (under 12 years old, only with experience). Booking can be found at bookhemsedal.com.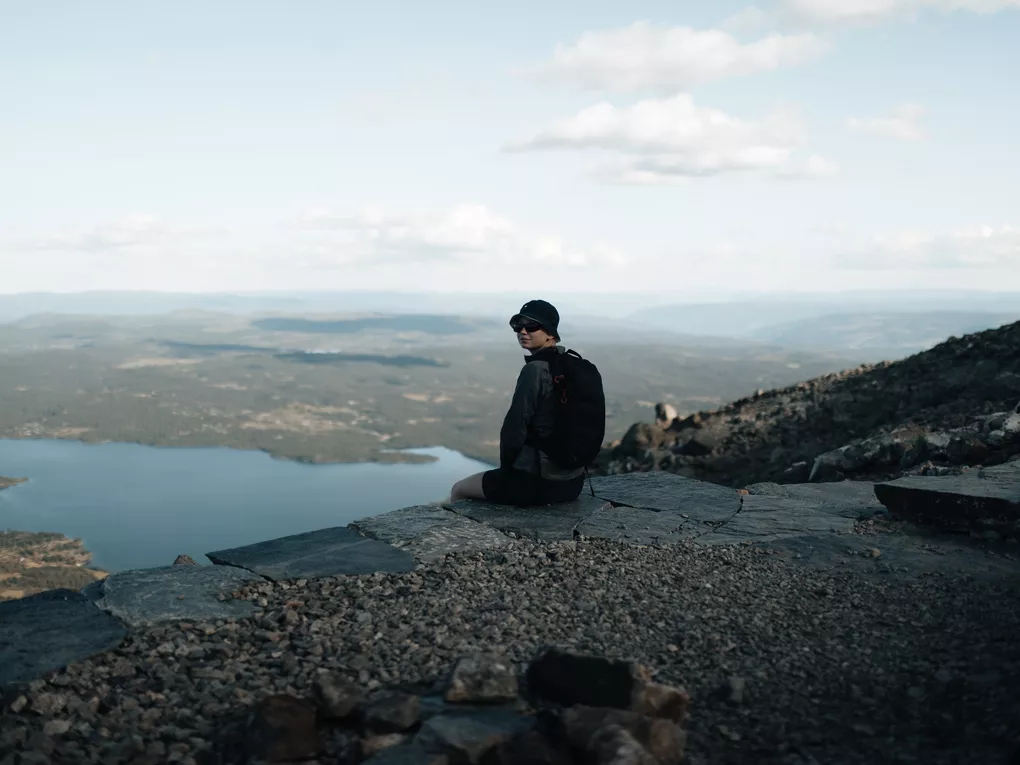 A Tuesday hike to Skogshorn

Skogshorn is Hemsedal's most famous mountain and a favorite among both guests and locals. In recent years, Hemsedal has worked hard to make the hike more accessible to everyone in the family, and Sherpas have built nice stone steps up parts of the mountain, so just get going! Skogshorn is also perhaps the most beautiful in autumn when it is surrounded by all the beautiful autumn colors. The hike takes all day and you will feel it in your legs afterwards, but then you can with a clear conscience wnjoy and lazy evening with a treat. A great trip for the whole family! Remember the camera!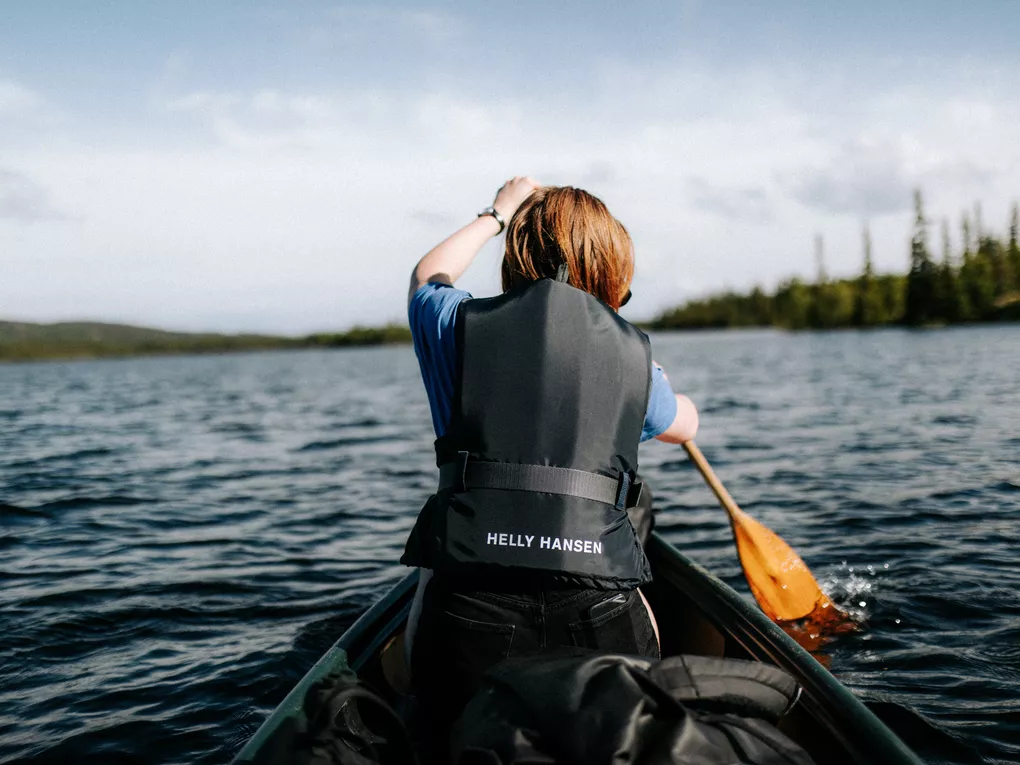 Spend Wednesday in a canoe on Vannen
After a hard mountain hike up to Skogshorn, it is nice to slow down the pace with an idyllic canoe trip on a beautiful mountain lake. Pack a camp cooking set and pancake batter, and stop by one of the islands and take a well-deserved break. Maybe you can find blueberries or cranberries to have on the pancakes? It is also very nice to bring a tent to spend the night here, just remember warm clothes when the autumn cold strikes! From the canoe you also have a beautiful view of Skogshorn which is reflected in the lake.
Online booking of canoes can be found at bookhemsedal.com.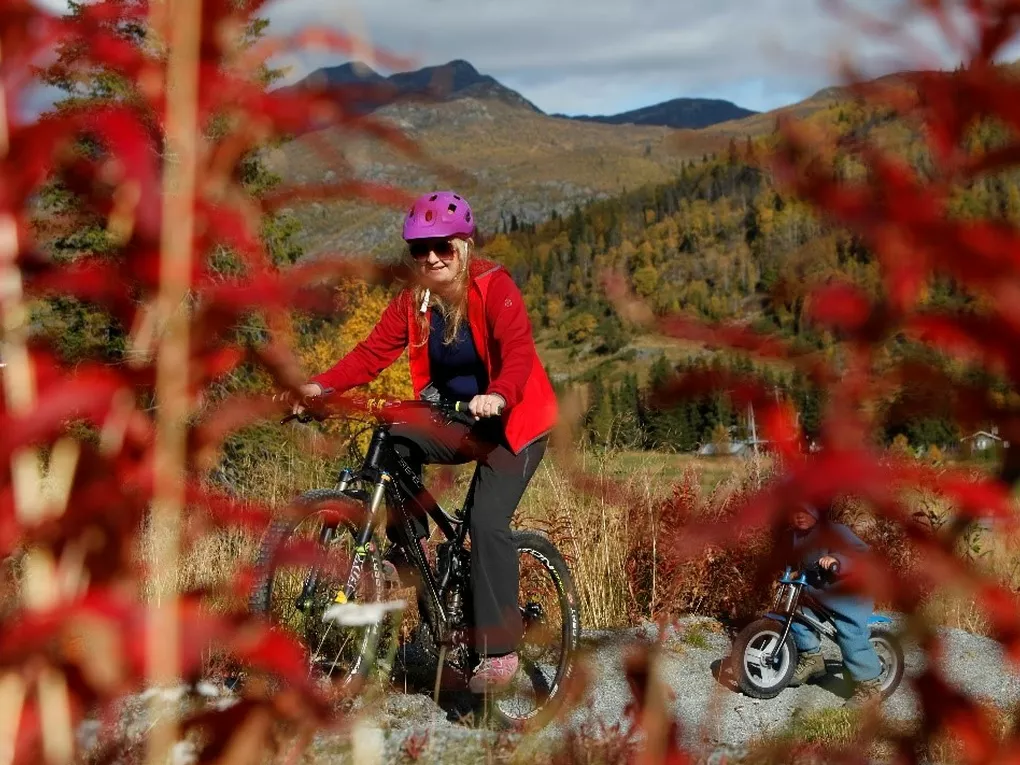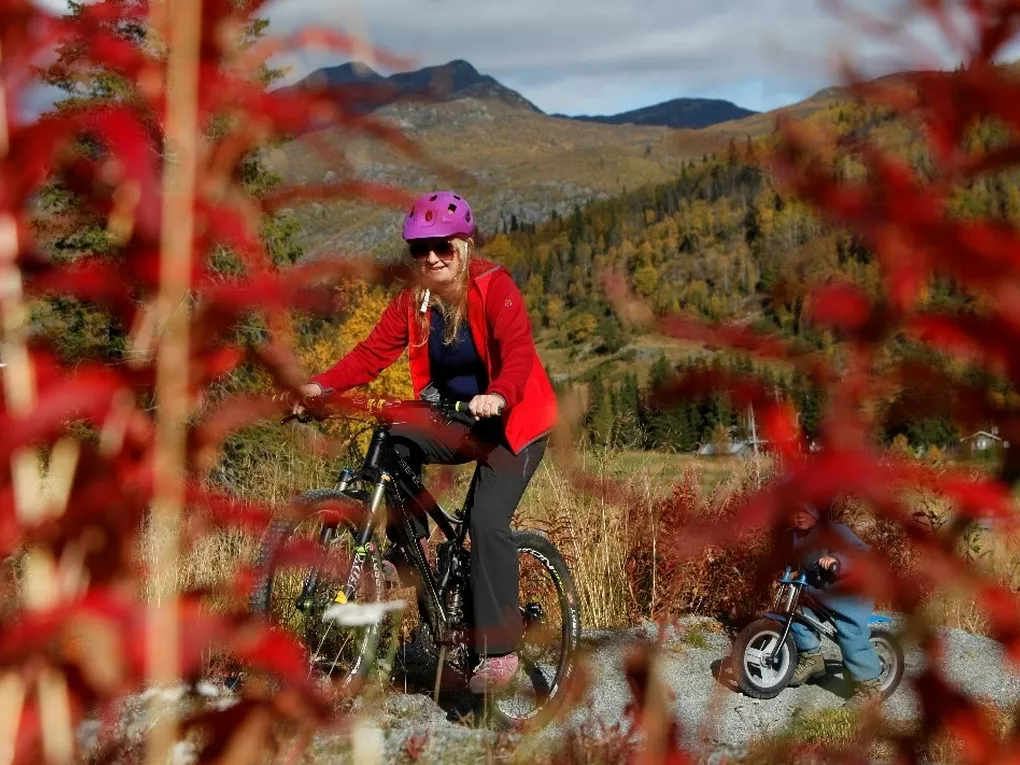 Start Thursday with a bike ride around Storevatn

Cycling is also a nice activity in the autumn, and the round trip around Storevatn and inwards Blommesletta is a beautiful combination of path, gravel and forest. From Nørelihøgda you have a great view of Tisleia and Skogshorn. Fun, but a bit knotty trail cycling some parts, but otherwise gravel and asphalt. It is a red trip if you cycle the full 19 kilometers, but you can also make it shorter if you cycle back and forth the same way. The path by Blommesletta is also incredibly beautiful to walk along for those who do not want so much ascent and prefer a slower pace among yellow and orange trees in the forest. There are also many other options for bike rides in the valley - find your favorite in this article.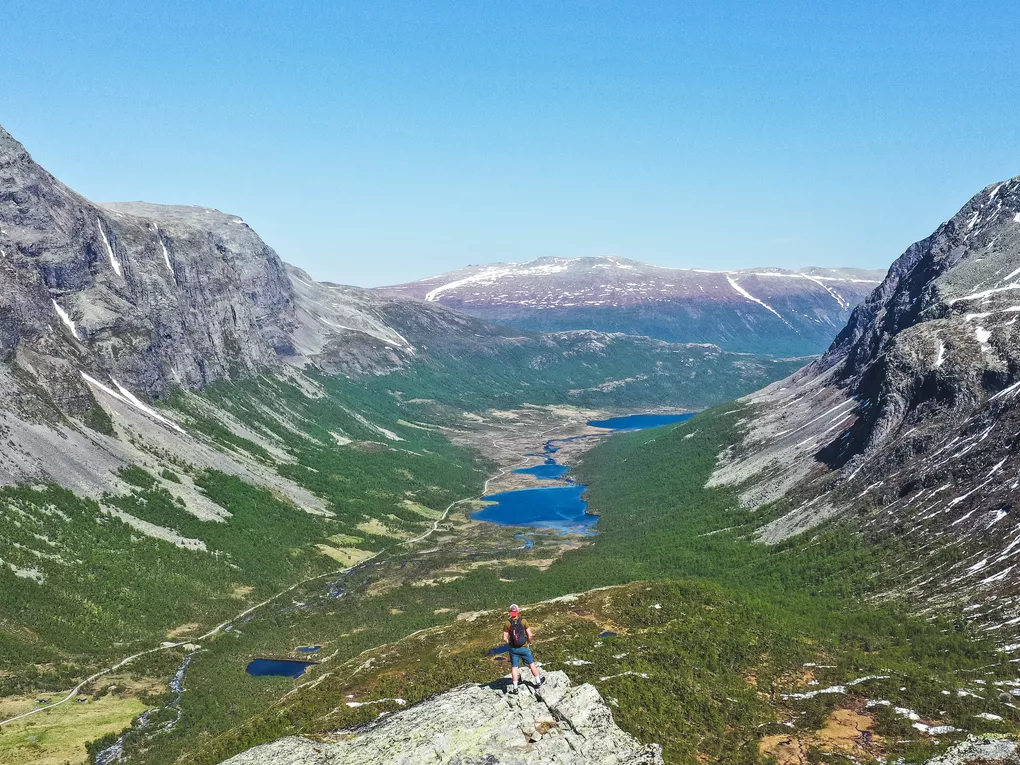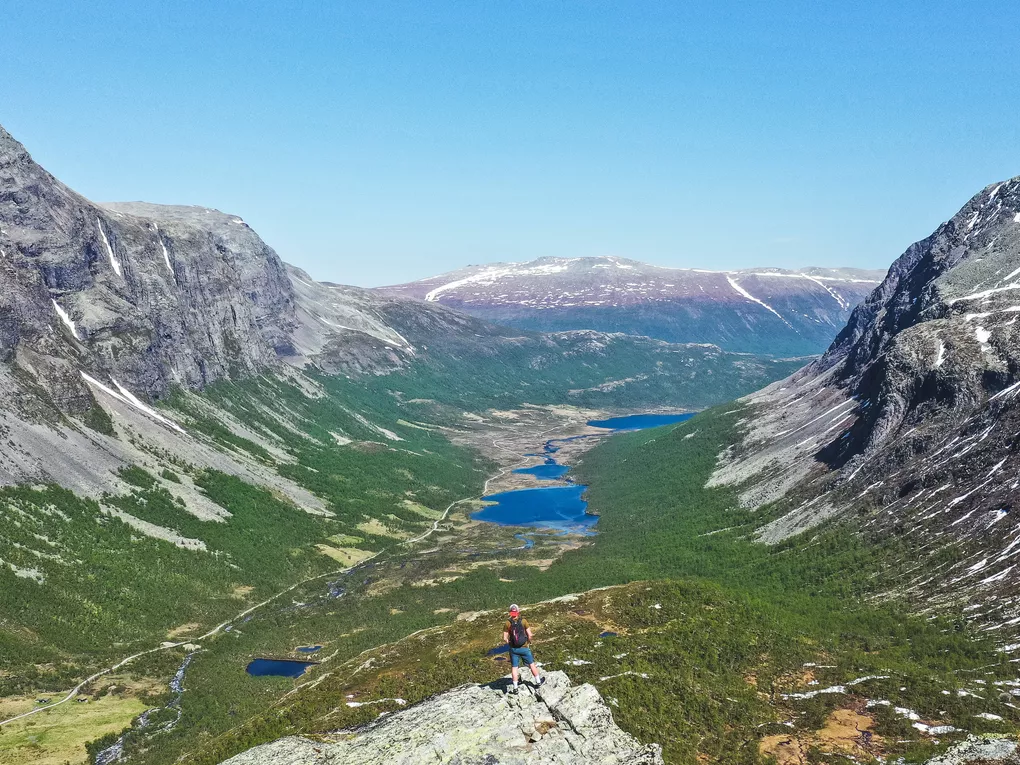 Start the weekend with a hike to Hydalshjallen

Hydalshjallen is an Instagram favorite and has a lot of 'views for the money' in relation to energy consumption. A nice one hour walk in the mountains along Hemsedals preserved nature reserve Hydalen, and then you reach the cliffs. After taking this year's photos for the Christmas card on the famous cliff, it's really nice to have a rest on the next mound with a view of Hydalen and the waterfall that throws itself off the mountainside on the right side. Remember a thermos with something warming and windbreaker, because it quickly gets windy and chilly at this altitude in the autumn.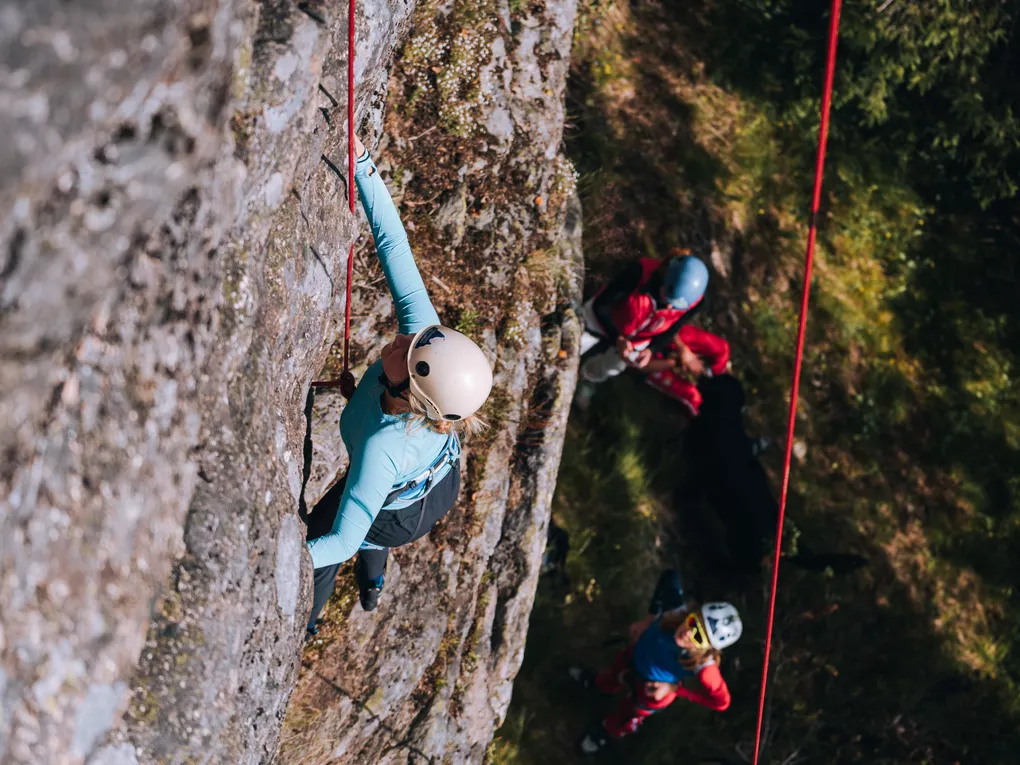 Experience Hemsedal from above with Via Ferrata on Saturday
Pretty much daily in week 40 and 41, it is possible to experience Via Ferrata in Hemsedal, a 3-4 hour climbing experience up 'Vesle Røggjin' with climbing harness, wires and a some adrenaline. But the view from the top is well worth a little shiver. You must be 12 years old to join for safety reasons, and while the oldest in the family reach new heights with Via Ferrata, the youngest and those with a fear of heights can take a nice mountain hike to Karisetberget or Storhøvda instead. Two beautiful autumn trips that are suitable for young and old.
For days, times and booking of Via Ferrata go to bookhemsedal.com.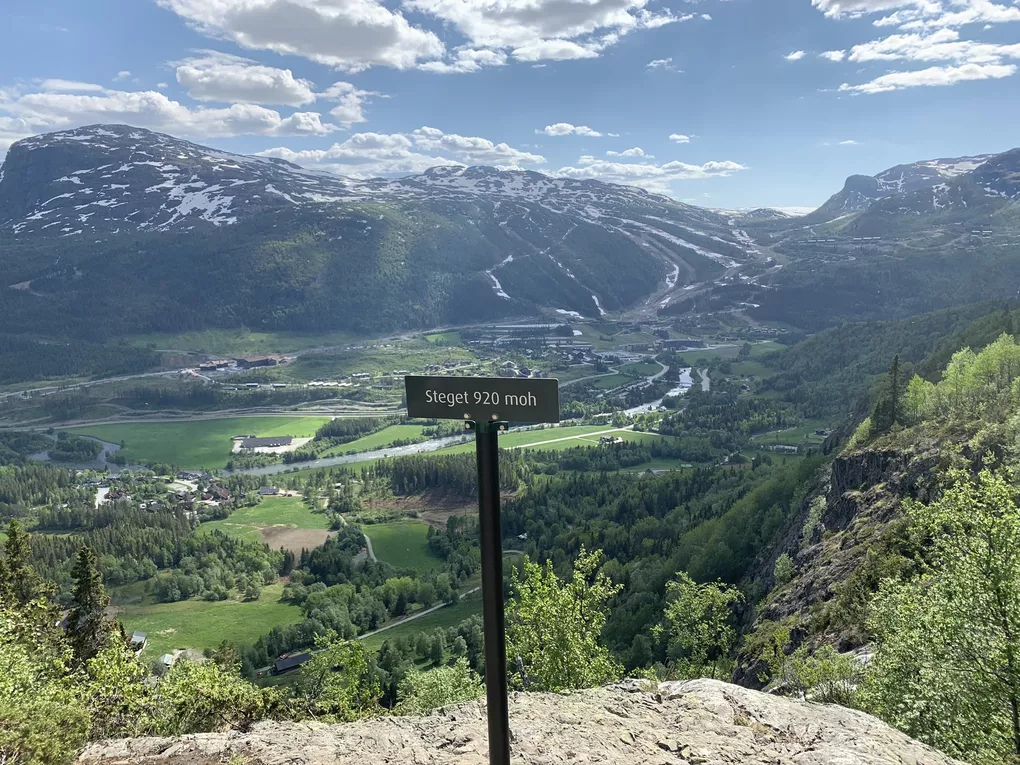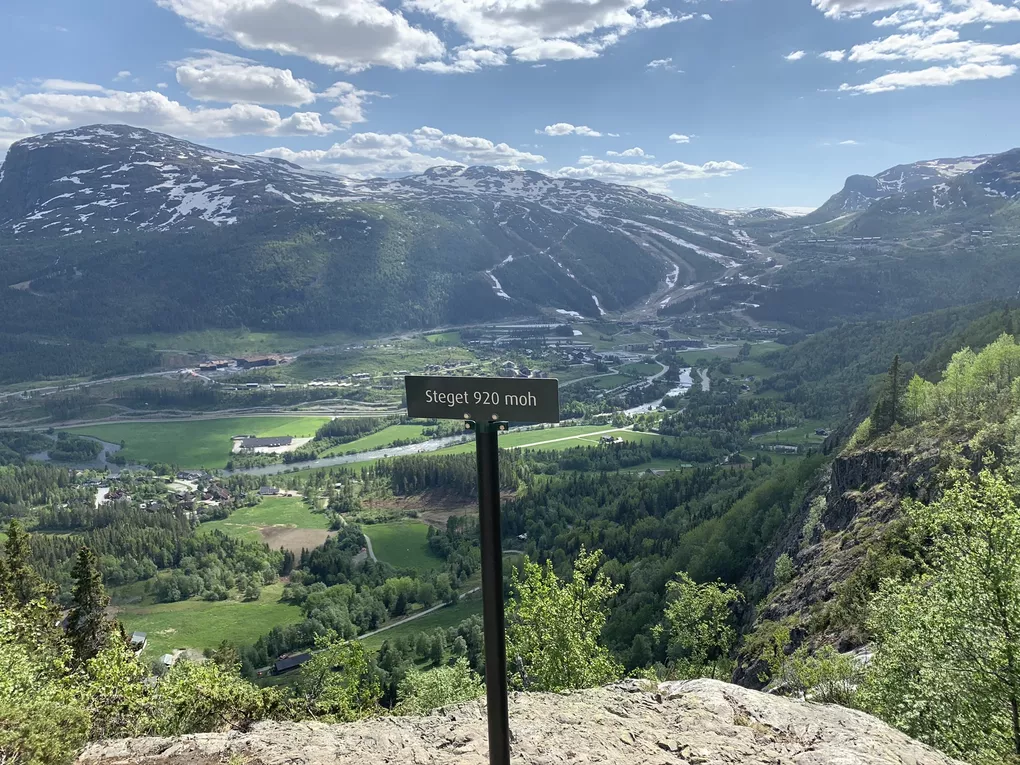 Sunday fun with a last mountain hike

The autumn holidays are coming to an end, but there is enough time for one last activity before the car is packed and the nose is turned home towards everyday life and the start of school. The best thing before a long car journey is to be active, so a last hike is great before departure.

From the center you can go on the Topp20 hike to Steget, a nice and not too long hike for the whole family to a lovely look out point with views of the valley.

Enjoy the autumn and welcome to the mountains!