Enjoy the best
from Hemsedal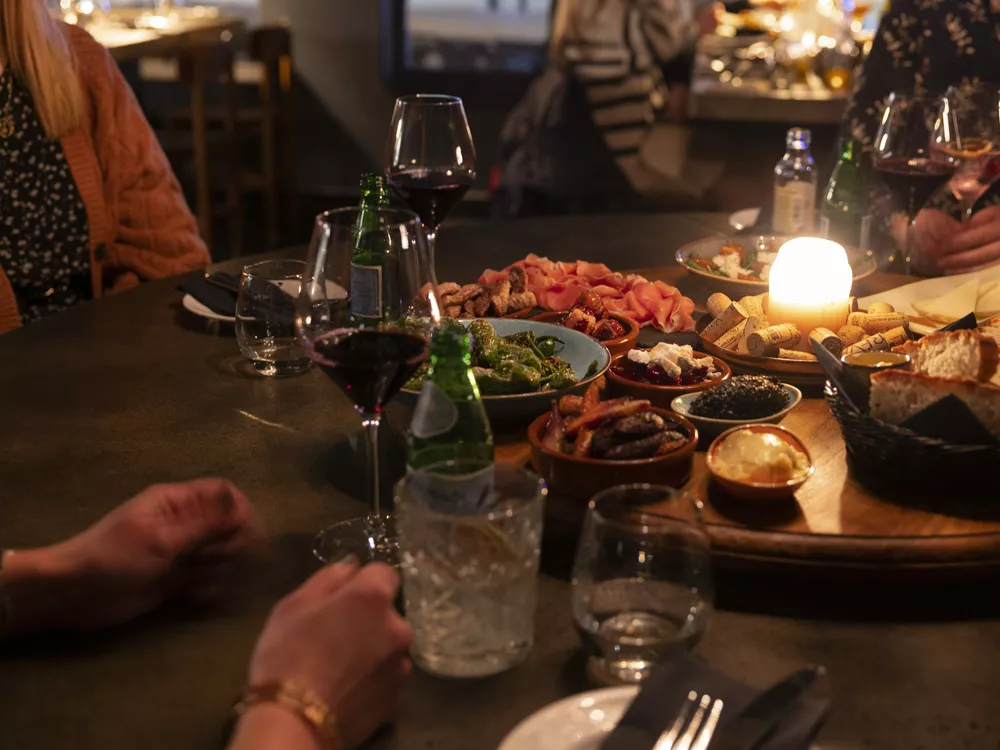 With over 20 restaurants in Hemsedal, you have many to choose from. You can enjoy fantastic local food, really fine dining, pizza and delicious burgers. What do you choose today?
Katarina
3 min
Updated 15 November 2023
In town center
In Hemsedal town center, also called Trøim, you'll find many diffrent kinds of restaurants and cafes where you can enjoy your breakfast, lunch and dinner.

In the area around Hemsetunet you'll find cozy Elmas Handel, which is a cafe with nice sandwiches and cinnemon buns. Take your coffee at the outdoor seating area where you can enjoy the view of the mountains and get a little feeling of city life in Hemsedal. Peppes Pizza, is the pizza place for families. Peppes is situated in the town center in the same building as Fanitullen Leiligheter and right by "Sentrumsløypa" ski slope.
Right in the middle is Hemsedal Cafe situated, a classic restaurant for skiers by skiers as they say themselves. Last but not least in town center is Arti Kafe where you can enjoy a good lunch, a freshly roasted coffee with cake and buy something to take home. In spring and summer, they have a beautiful outdoor seating area, perfect for enjoying the sun's rays and letting the children play at the small playground.
In Hemsedal, we think it is importing to use local ingredients when possible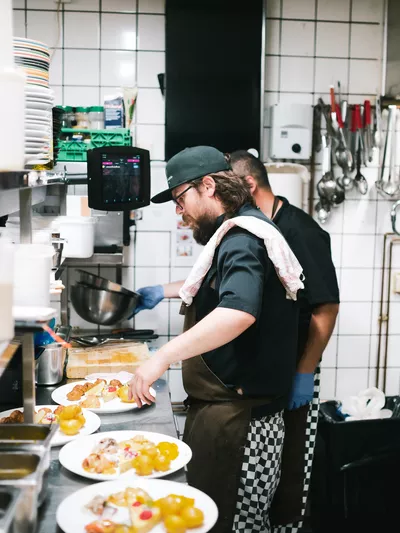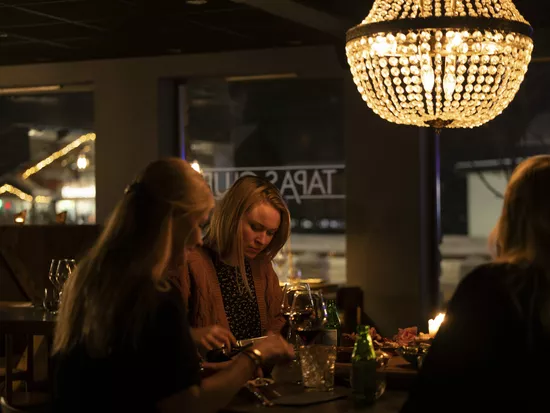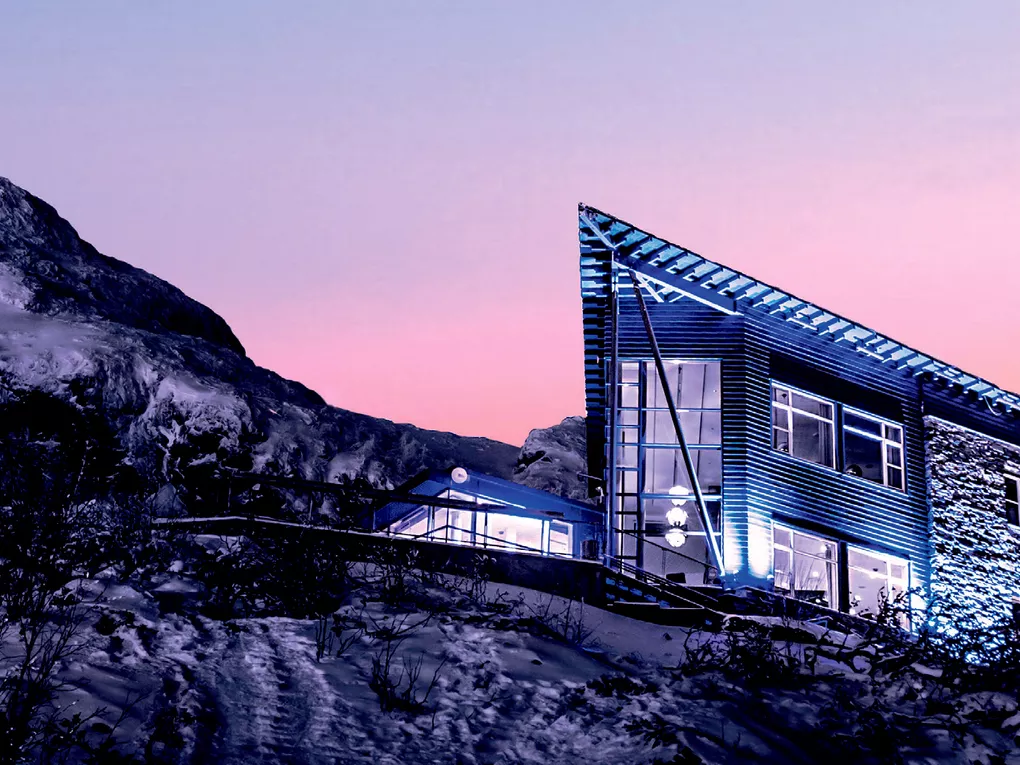 Around Hemsedal ski resort
Fyri hotell is located right by the ski slope , midway between Hemsedal center and Hemsedal ski center. At Fyri you will find two different restaurants, Roa Matbar offers a simple lunch menu including salads and something good in the glass. A few floors up are Liv Bistro with a fantastic menu where you will find everything from oysters to pizza and meat from local producers. You can also order take away from Liv Bistro in the bar outside the restaurant itself. I recommend you treat yourself to a three course meal at Fyri, here is something for everyone with both vegetarian dishes and local ingredients.
In the kids area at SkiStar Hemsedal are there many restaurants. We'll start off with O'learys, all sports enthusiasts know this place well. This is our sports bar where you can enjoy classic bar food and check out sports on tv. Do you like English football? Then this is the right place for you.
Our latest addition to the restaurant here in Hemsedal is located right next to O'learys and is the cozy Italian restaurant Deli Di Montagna. Here you can enjoy homemade pasta and pizza with the finest ingredients from Italy. In the Deli there will also be sold various snacks of ham and cheeses and more, well worth a visit.
Lodgen Spiseri is situated in the center of the kids area. They are open from morning to evening and offer delisious food and snacks all day. Start the day off with breakfast here, swing by for a coffee or a warm chocolate. For lunch, they have their own children's menu and a varied lunch menu for adults. By night you will find Italian pizza and classic dishes with a local twist .
Further up in the resort you'll find Skistua restaurant og afterski, here you will find classic ski lunch and a good cup of coffee. On the weekends, après ski starts at 3 pm and then Skistua is best suited for people over 20 years of age.
At Hollvin restaurant og bar you will find and everything that a family on skis are looking for. Here you get classic ski lunches served and you can and enjoy a hot chocolate with some sweets. There is also après ski on the weekends and it starts at 3 pm, so if you have small children, I recommend you swing by before that time.
At the top of the Hollvin Express lift you'll find Fjellkafeen. Here you can start the day with breakfast before throwing yourself into the slopes. They also offer a lot of homemade cakes and delicious lunch dishes. This is also the restaurant with the most populare outdoor seating area, cause of the sun. Enjoy a freshly grilled burger and relax in a sun chair for a while.
At Skigaarden they serve fantastic pizza, salads and burgers for lunch. I'll really recommend you to try their Black duck pizza, it's something you'll never tasted before. During the evenings you can enjoy fine dining under the chrystal chandelier. At Skigaarden they have one of Norway's best Champagne lists so maybe that is something you should try when you stop by.
Skarsnuten is situated at 1000 masl and have the most magical view over our valley and the ski resort. At Lynx, breakfast, lunch and dinner are served in wonderful surroundings. Also check out Miru, here you get the traditional Japanese flavors with a modern, Nordic twist. Remember to enjoy the view together with the good food.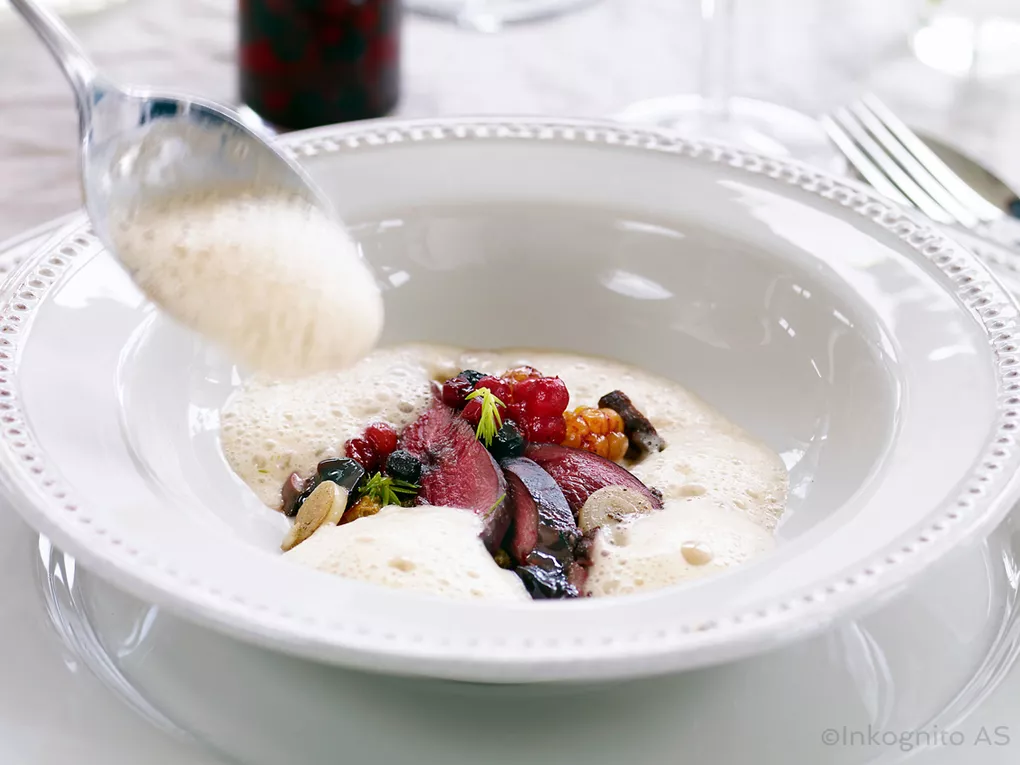 Tuv, Grøndalen and Ulsåk
At Tuv, 5 km from Hemsedal town center, you'll find Hemsedal Flatbrødbakeri, here you enjoy delicious local home baking and sometimes they serve and lunch dishes such as pizza and other goodies. Here you can also buy local food from all over Hallingdal.
If you are looking for a gastronomic experience, I recommend you to make a reservation at Harahorn. Here you usually need to book in advance, and they have different offers and menus based on what is in season in Hemsedal. Here it is local flavors that reign and there are often 3 , 5 or 7 courses for dinner. The chefs here have experience from star restaurants around Norway and put their love on local ingredients and the taste of the mountains. During holidays they are usually open for both lunch and dinner.
At Solstua in Solheisen Ski resort is a small ski restaurant, here it is the kitchen at Harahorn that sets the menu and prepares tasty lunches for hungry skiers.
In the other direction at Ulsåk you will find Hemsedal's only Chinese restaurant, China Garden. Here you get classic Chinese food both as take away or eat in the restaurant.
We hope that you'll try a couple of restaurants during your stay and get to experience the taste of Hemsedal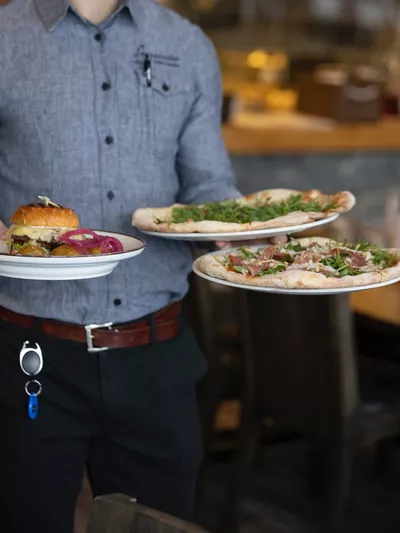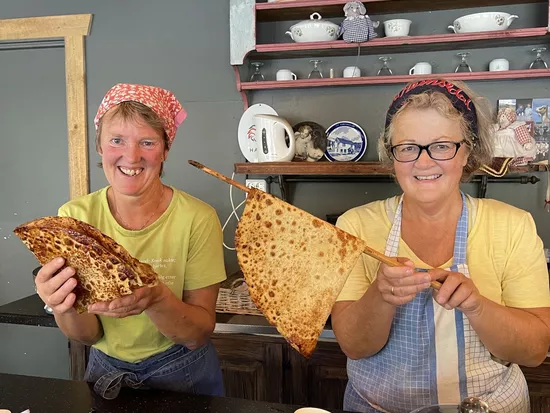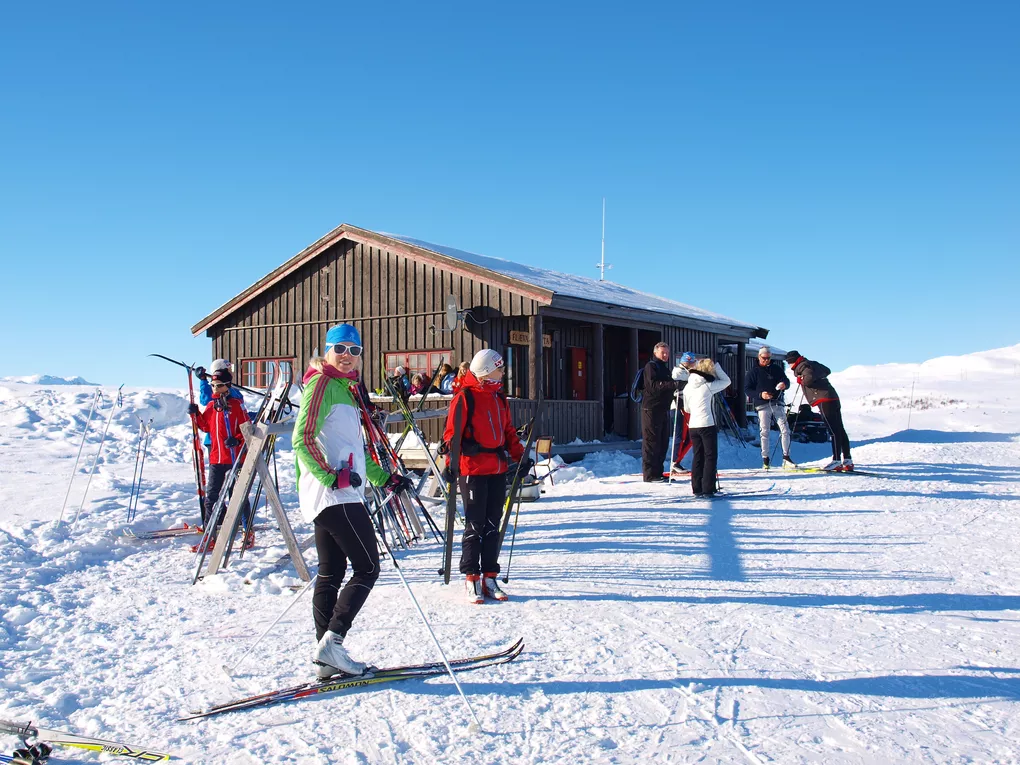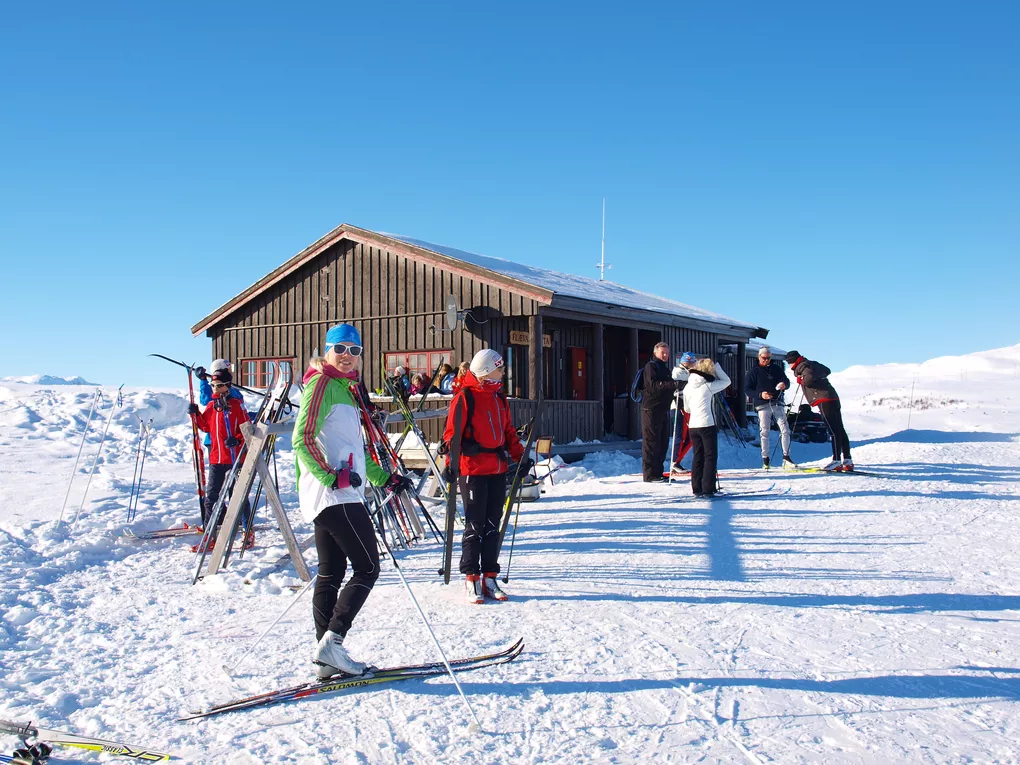 Along the cross country trails

In addition to the cafes mentioned above both in the town centre, in the ski center and at Tuv and Grøndalen, we would also like to suggest a couple of nice places along the cross country trails.
At the Gravset ski area you will find Gravsetstugu. There is an open cafe at weekends and holidays, and the cinnamon buns are out of this world.
And at the top of the Holdeskaret, halfway along the Beihovdløypa trail, you find Flævasshytta. This is a mountain cafeteria with some simple options and warm drinks that is usually open daily during Christmas, winter holidays and Easter, as well as some weekends.
Read more about the taste of Hemsedal
---