Christmas shopping
in the mountains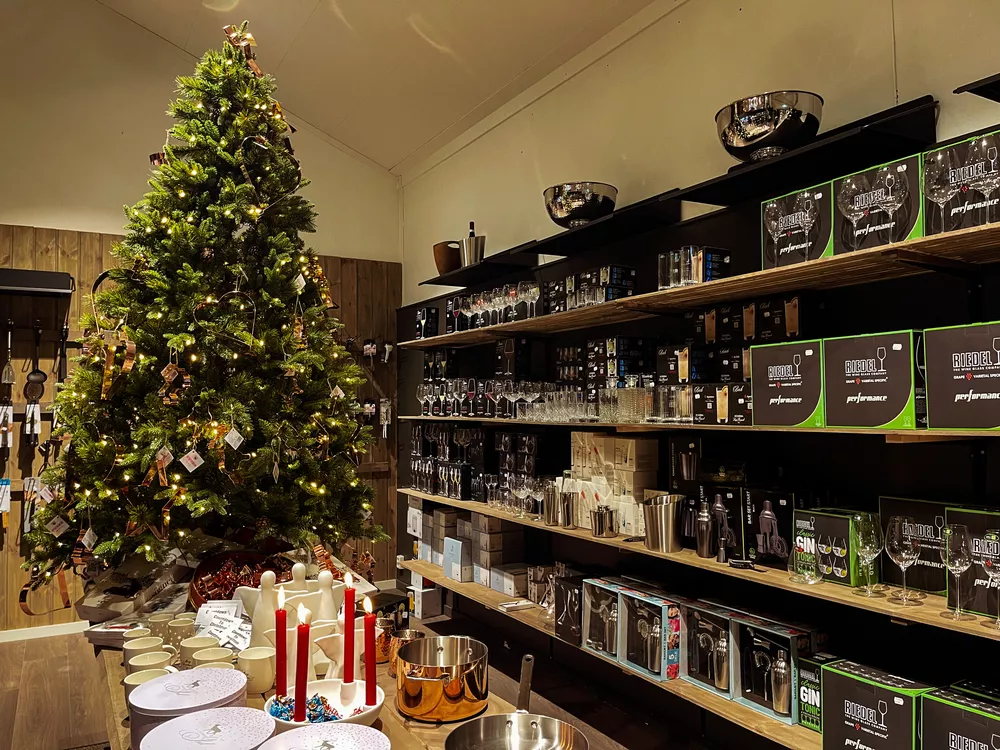 Christmas is one of the most enchanting times of the year, but for many, it can also be one of the most stressful periods, especially when it comes to gift shopping. But how about taking your Christmas shopping to the mountains this year if you're spending the holidays in Hemsedal? We can promise you a unique experience, and right now, the shops in Hemsedal are filling up with Christmas spirit. Take early action and enjoy the tranquility that descends as Christmas approaches.
by Hanne
2 min
Updated 15 November 2023
Gifts for the sports enthusiast & kids
Do you have a sports enthusiast in the family who's always on the lookout for the latest and greatest in skiing, boots, poles, or avalanche beacons? You don't need to look any further because in Hemsedal, you'll find everything you need. Here, you'll discover several sports stores dedicated to helping you find the perfect gifts. And if they don't have the product in stock, they're more than willing to do their best to get it for you. Check out newly opened Anton Sport Hemsedal, Moh+, SkiStar Concept Store, and Solheisen's own shop for many great Christmas gift ideas for the whole family.
For the interior and fashion lover
Whether it's stylish clothing, trendy shoes, interior goods, furniture, or even a new fireplace for the cabin or home, Hemsedal has several stores that will cater to the needs of any fashion and interior enthusiast. Many of these stores also have online shops, so you can easily shop online and pick up the items when you arrive in the mountain area to celebrate Christmas. In Hemsedal, you'll both find small boutiques on the countryside selling fashion and interior items, as well as the major fashion store in town center Finbeck & Fia where you'll find casual wear and shoes.
In Ulsåk, you'll find Mia - Fjøset a small boutique with both fashion and interior, Fargerike, Monter, Maxbo offers building and interiour items. On the Torsetsiden side of Hemsedal, you'll find the farm shop Dyrja, where you'll find both interior and handmade design.
In the center of Hemsedal, you'll find interior at Hemsedal Møbler and everything for the home at Traktøren, and at Stugu Husflid, you'll find both local craftsmanship and gift ideas.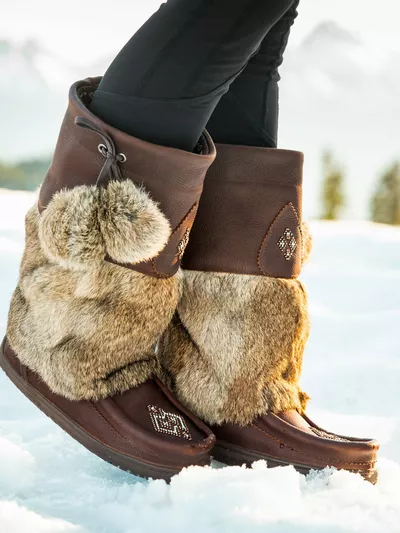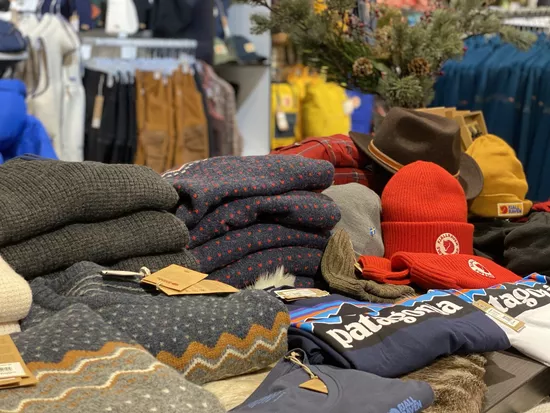 Gift ideas for grandparents and those who love edible gifts

Gift ideas for grandparents and those who love edible gifts Grandparents often have everything they need and want, but what they truly appreciate is good, homemade food. Create a lovely basket filled with local delicacies from the mountain area. Here, you can find local cheese, meat, fish, and delicious baked goods that will delight their taste buds. In Hemsedal, we have award-winning dairy Himmelspannet, Tamt & Vilt offering everything from local sausages and meatballs to trout and moose, Spekeloftet with Norway's best Pinnekjøtt (cured mutton ribs), and Hemsedal Flatbrødbakeri with local baked goods and other locally produced items available in their store in Tuv.
Do you have a coffee connoisseur in the family? Then, consider visiting Scandinavian Alps Coffee Roasters in Svøo and buying coffee roasted right here in Hemsedal, or perhaps a gift card for a coffee tasting experience might be more suitable?

Spoil your partner
Surprise your loved one with a romantic dinner and a stay in Hemsedal. You can choose between hotel rooms, cabins, or apartments, all designed to make the experience special. Enjoy each other's company in the idyllic atmosphere of Hemsedal. Dyrja Domes is a unique accommodation option that could make a cool gift. Here, you sleep in a dome in the middle of Torsetåsen with a view of Skogshorn, elk, and deer grazing around the dome at night, while you can let the starry sky lull you to sleep.
Maybe a gift card for an activity such as dog sledding, ice climbing, avalanche training, or a sleigh ride could be something for your loved one? Gift cards can be found at Hemsedal Aktiv, among others.

Wrap up your shopping trip
What could be better than ending the day with a visit to one of our cozy cafes in the town center, Tuv, or the ski resorts? Here, you'll find homemade treats, delicious snacks, and lunches.
We wish everyone a peaceful Christmas and a magical holiday season. Remember that in Hemsedal, you can also buy a beautiful Christmas tree to complete the holiday atmosphere. Christmas trees and hay can be found at Hemsedal Innkjøpslag in the heart of Hemsedal town.
Look forward to an unforgettable holiday season in the Scandinavian Alps, Hemsedal!