Winter holiday
in the Scandinavian Alpes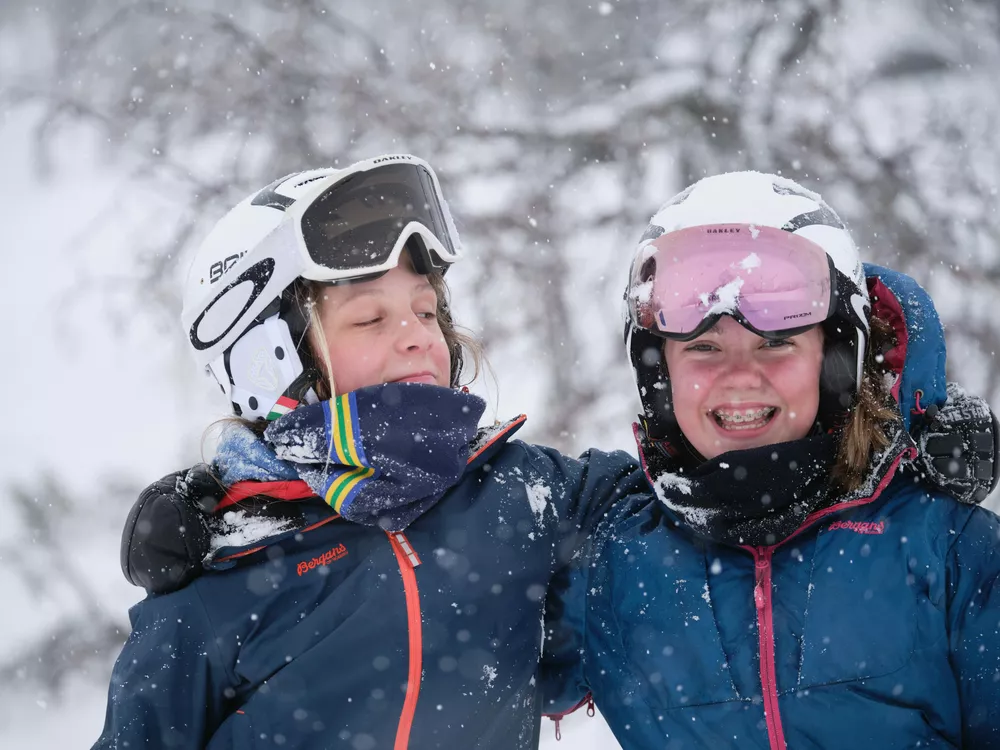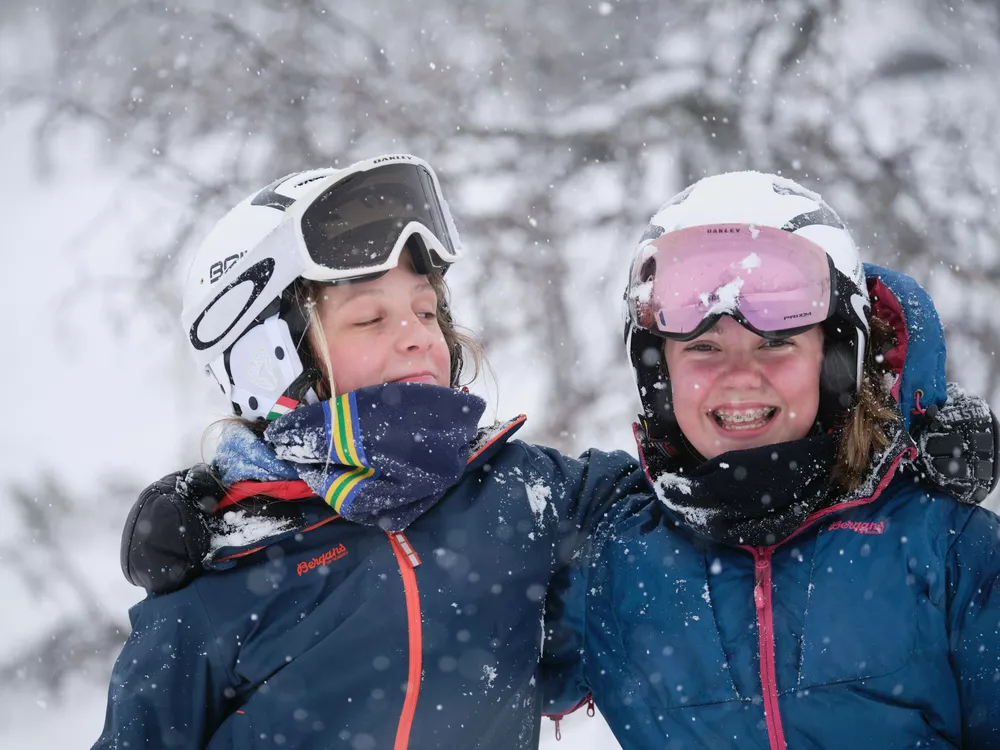 Winter vacation means for most people funny days playing around in the snow. Here we have collected tips and activities for you and the whole family that are suitable for the winter holidays in Hemsedal
By: Katarina
3 min
Updated 18 February 2023
Hemsedal is known as Scandinavian Alps, with its high mountains, raw alpine skiing, many activities and après ski. During the winter holidays, families are in focus and you'll find many adventurous experiences for all ages in Hemsedal.
Alpine skiing

It's not a secret that Hemsedal is Norway's most complete ski resort, here you'll find skiing for everyone at SkiStar Hemsedal. In the large children's area, children of all ages can enjoy themselves and become more sure of their skiing skills before embarking on more difficult slopes. In the kids area, the snowman Valle offers shows and skiing with the children, and we also have many parks that are fun for both young and older skiiers. Hemsedal also offers morning skiing on Saturdays and Non Stop Skiing as well as evening skiing.

In winter holiday week 8-9, Solheisen ski center in Grøndalen is open daily from 9.30-16.00. Solheisen is a small ski center located inbetween the mountains in Grøndalen. Here you will find perfectly groomed, trails and great opportunities for carving in the sun. Are you up for playing around in a terrain park, there are jumps, rails and boxes from top to bottom, and in case of snowfall the slopes offer fantastic powder opportunities.

Cross-country skiing

Hemsedal has a large network of trails for cross-country skiing, it takes you from Grøndalen and Bjøberg in the west, to Ulsåk and Golsfjellet in the southeast. In total you will find 250 km of cross-country trails, both in the mountains and in the valley. At Gravset ski stadium you will find many circular trails with varying degrees of difficulty and light trails that are open until 11pm every day. At Gravset, Holdeskaret, Tuvand in Grøndalenyou have the opportunity to get something to a snack while on the trail.
Stay tuned on skisporet.no for freshly prepared tracks.
If you want to become a better cross-country skier, Vis Motus offers private lessons with an experienced instructor.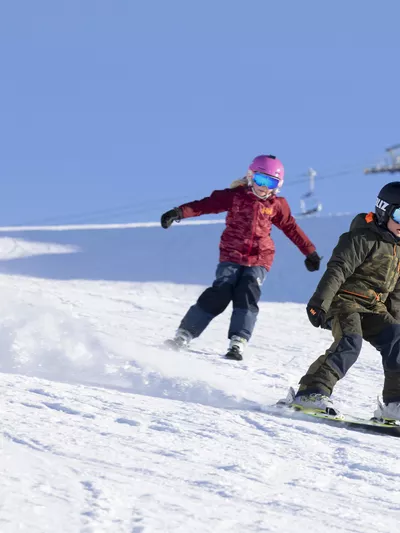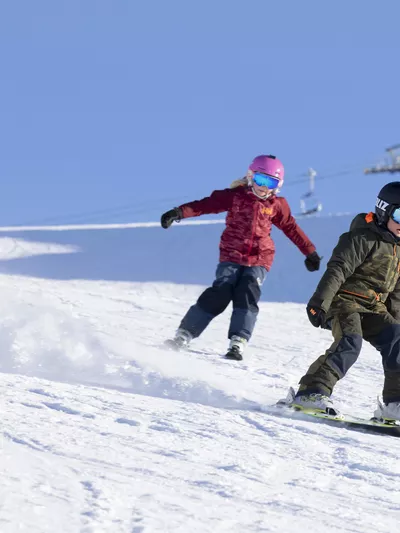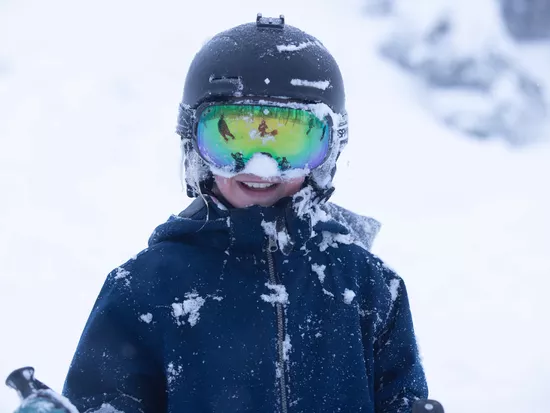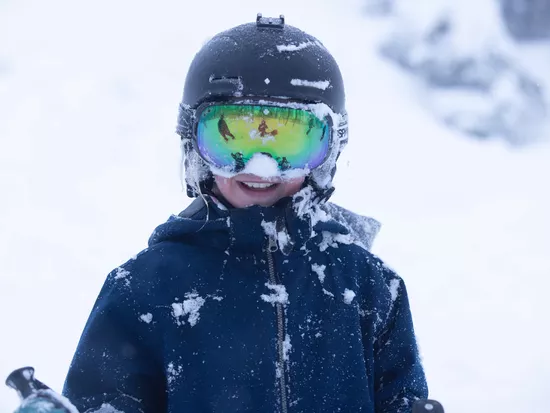 An active holiday is the best type of holiday
Dog sledding
Join us for a fantastic experience taken right out of an adventure. With magical Skogshorn in the background, you rush through the snow behind 5-6 beautiful huskies, you can choose between driving the team of dogs or enjoying yourself in the sled. Children between the ages of 3-9 can ride the sled, but children from 10 can sit alone in the sled. We recommend that you book the trip in advance as it oftens sell out quickly. Check Hemsedal Huskies for booking.
Sleigh rides and horseback riding
Sleigh rides are a calm and wonderful activity for the whole family. Relax in the sled and enjoy the view of Skogshorn and Tisleifjorden while you hear the dom bells and enjoy nature. You can order sleigh rides in advance. If you want a little more action, then maybe a guided horseback ride on the mountain is better. Read more about winter riding and book your class now.
Climbing
Do you like climbing? Or maybe you have a monkey at home who wants to try the climbing wall? In Hemsedal, you and your family can go climbing both indoors and outdoors. In Hemsedal climbing center, which is open Monday-Saturday in week 8 and Wednesday - Saturday in week 9, you can try both bouldering and climbing in the climbing wall. Check out the link for booking and more opening hours.
Outdoors, we do ice climbing in Hemsedal during the winter. You can join this together with our guides from Hemsedal Fjellsport. This is a safe but adrenaline-filled experience where you get a feeling of mastery and lots of laughter with the family. Go ahead and sign up now.
Tobogganing
In Hemsedal you can join a proper tobogganing in the ski center with Hemsedal Fjellsport. Here you take the lift up and drive the snowracer down again. Helmet, warm clothes and ski goggles are needed and if the children are between 3-9 years old, they can ride along with an adult and everyone over the age of 10 drives down the slopes themselves. The guide drives first and you drive at the speed that you find comfortable. Very fun and adrenaline-filled activity that the whole family can join.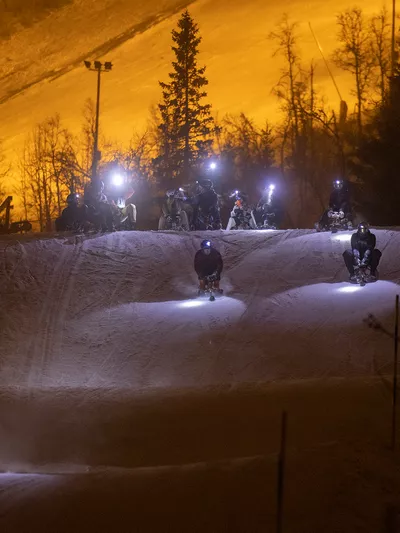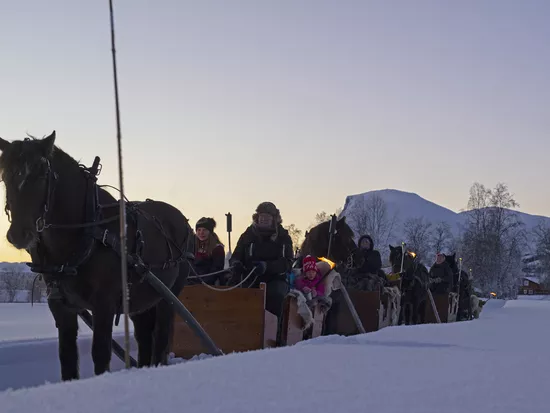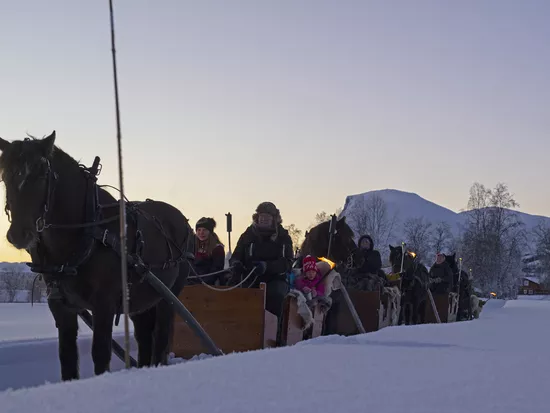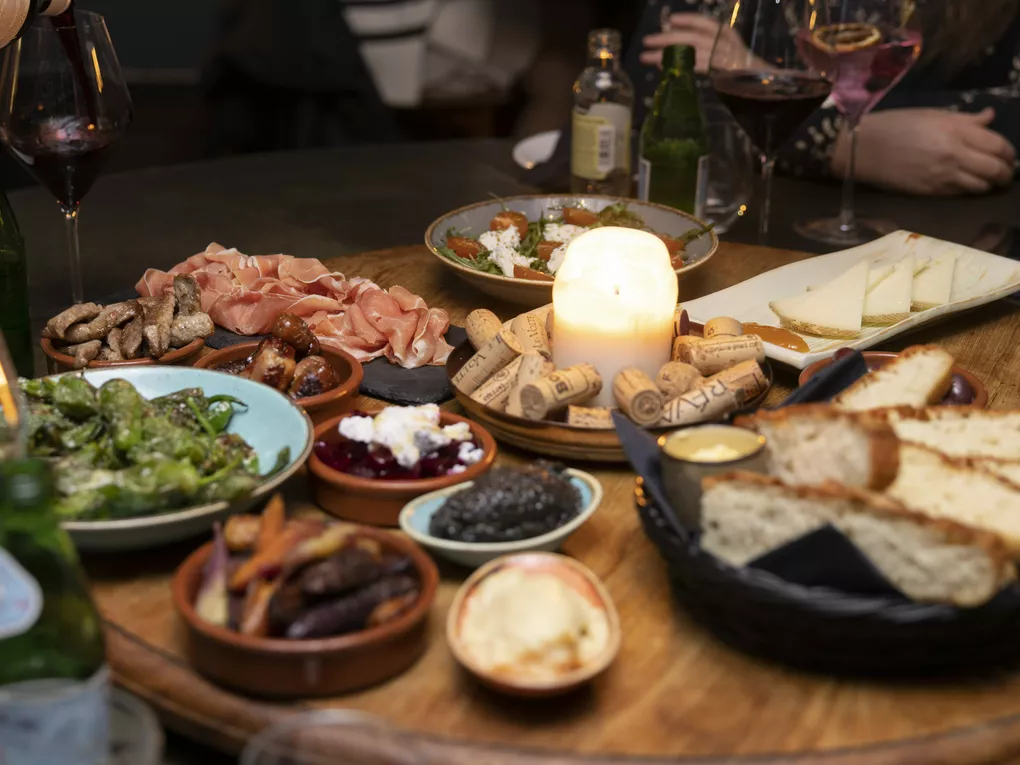 Food experiences
It's not just action in Hemsedal, you can also enjoy many fantastic dining experiences together. Did you know that you will find one of Norway's largest waffle and cocoa menus in Hemsedal? At Lodgens Spiseri, the children get a break from the slopes and the creations are both a delight for the palate and the eye. Around Hemsedal ski resort you will find many restaurants that all have their own special twist so you have time to check them all out during your holiday week. Did you know that you can take Sentrumsløypa down to Fyri resort and get a pizza at Roa food bar for example or all the way down to the town center where you will find a good selection of cafes and restaurants. The ski bus takes you back to the ski resort again.
For breakfast, lunch and dinner you can choose from many restaurants and cafes, you will find both typical ski lunches, fantastic local food, cozy cafes and premium dinners around the valley. Take a look at our site for food experiences and be sure to enjoy delicious meals in several different places during your holiday.
At Tuv is Hemsedal Flatbrødbakeri located, here I recommend you stop by to taste local pastries and maybe buy some snacks for the cabin.
Are you looking for catering or take-away? Almost all restaurants have take-away and several of them offer fantastic catering and chef in the cottage. Read more at catering & Take-away.
Enjoy the eternal young village where you experience cool activities, fantastic food and good shopping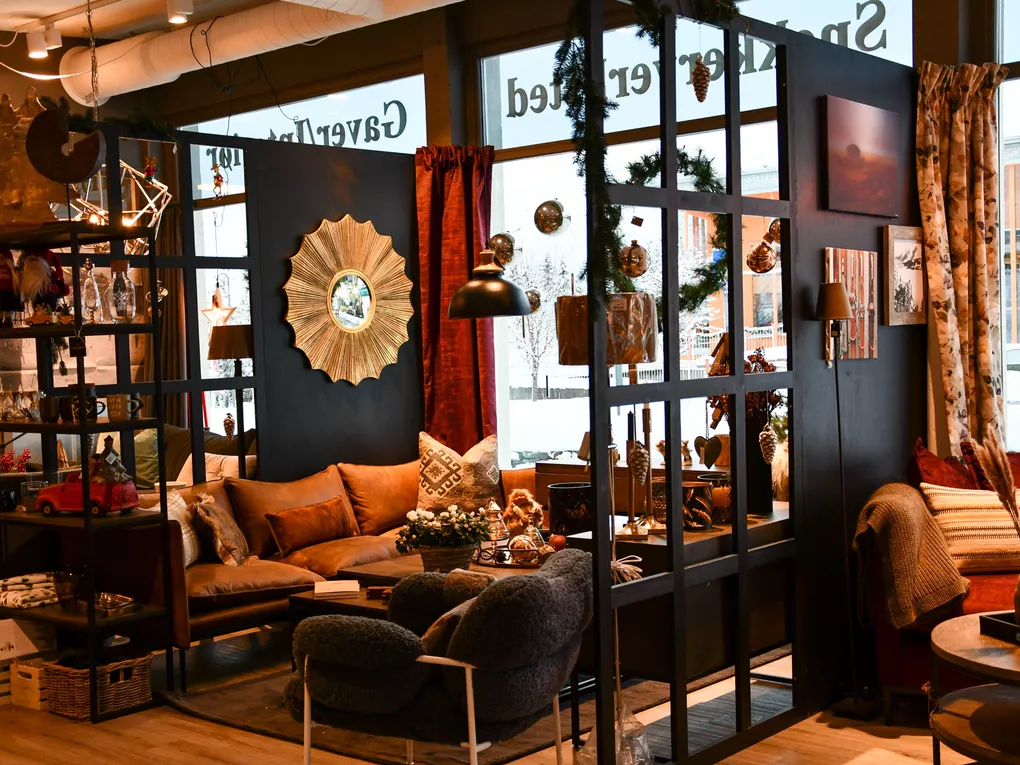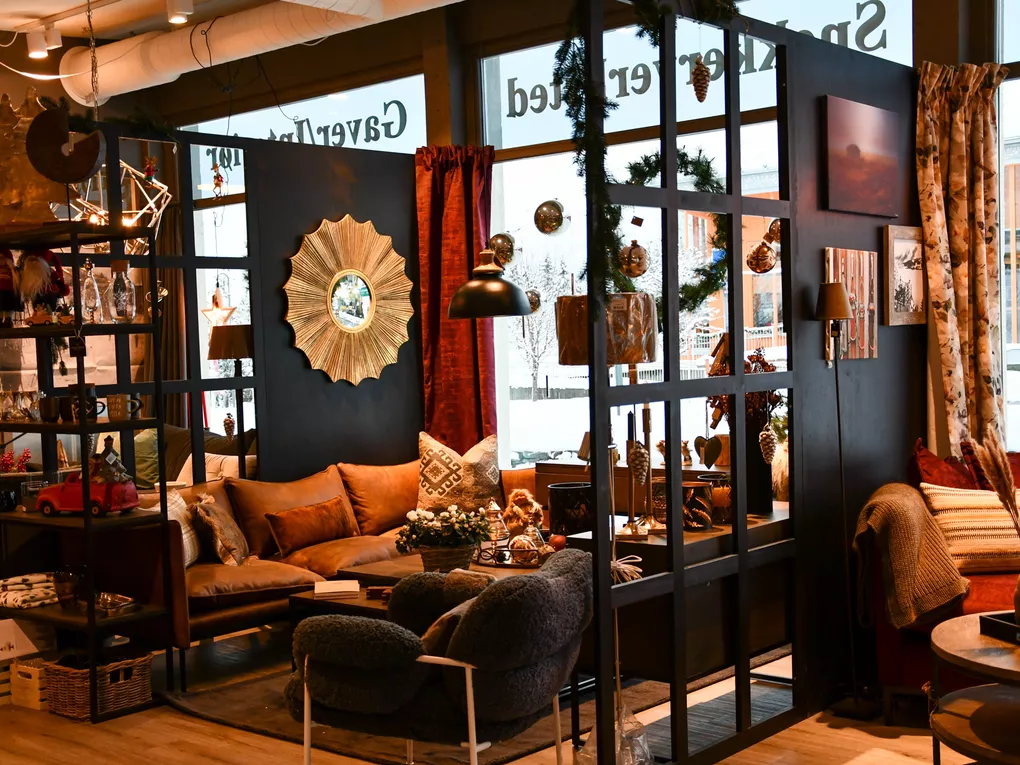 Shopping
In Hemsedal you will find most things. We have several grocery stores located in Ulsåk, town center and in the Ski resort. In the town center, also called Trøym, you will find shops that sell interiors, clothes, shoes and sports stores. In Ulsåk you will find a grocery store, hairdresser, building materials and a cozy farm shop, Fjøset, that sells everything from interiors to fashion. In the area around Hemsedal ski center are several sports shops and ski rental.