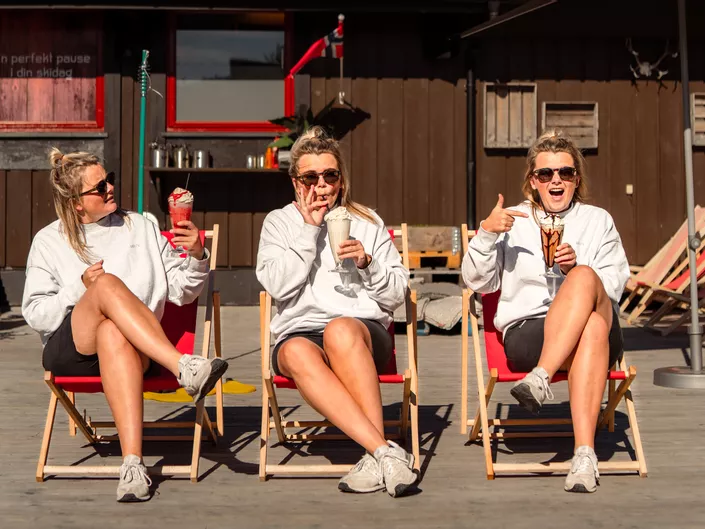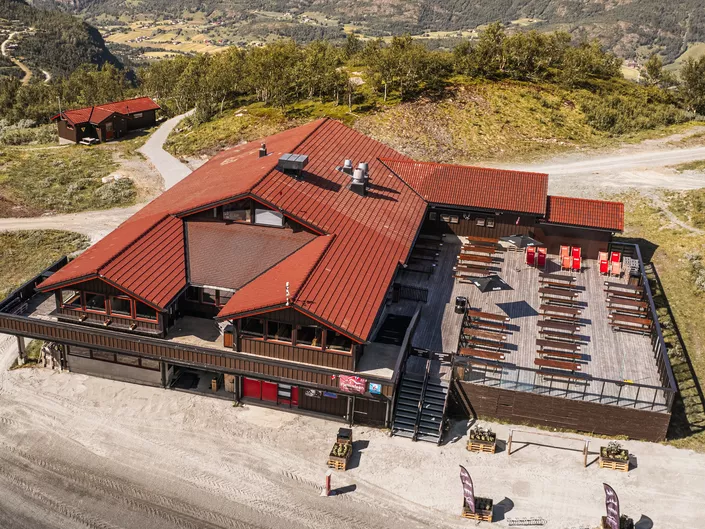 Fjellkafeen is located at Hollvin Express Top Station. Here you can enjoy freshly made waffles, hot chocolate and a large selection of homemade cakes. A perfect break with Hemsedals finest view.
Fjellkafeen has the highest placed bar and restaurant at 1100 m.a.s.l. We are serving something nice for everybody. Just come by if you are hungry or thirsty.
All day in the mountains? We are serving breakfast, lunch and something nice to your coffee. If you are into local food - try our very popular moose burger.
When the sun shines at our terrace, you can enjoy food and drinks from our outdoor bbq grill. If you just want a cold drink in a deck chair, we got that too.
See you!
Contact
Opening hours
We are open when the chairlift is.
Saturday Sept 30th - Sunday Oct 08th
10:00-16:00