Miles of trails
in Scandinavian alps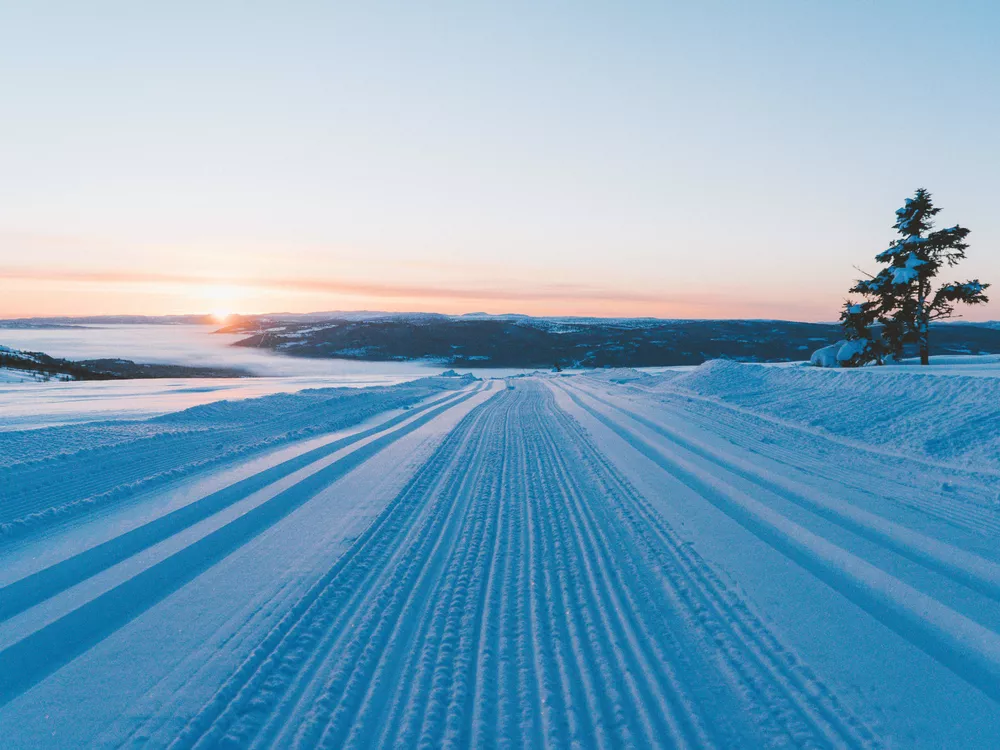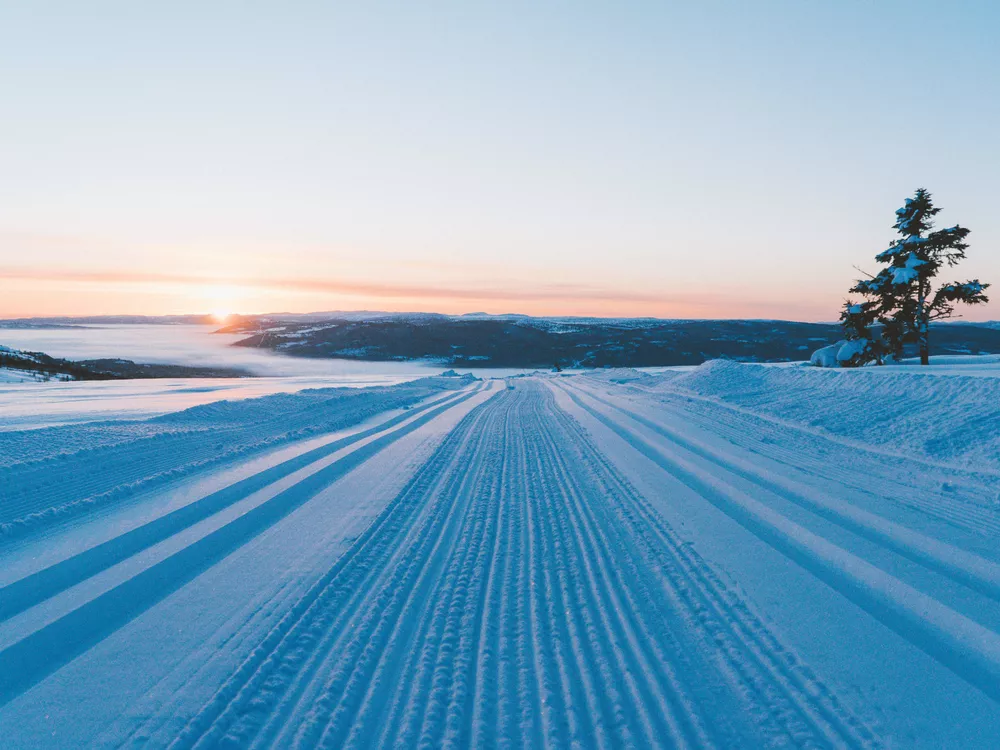 Hemsedal is primarily known for alpine skiing in the winter, and what many may not know is that we have miles of cross country trails in the valley terrain and in the high mountains.
By: Hanne
2 min
Updated 28 November 2022
In total, Hemsedal has 250 km of tram tracks which are prepared daily or as needed.
We have our own ski arena at
Gravset
, it is just under 15 minutes from the center of Hemsedal towards Lykkja. Here you can go for laps of 1, 2, 3, 5 and 8 km, there are also lights on all the trails except for 8 km where you have to use a headlamp. Here you will also find
Gravsetstugu
, which is open on weekends and holidays with steaming fresh baked goods.
Down in the valley we have cross-country trails that stretch from Ulsåk in the east to Grøndalen in the west. The trails are in varied terrain, ranging from gentle sections to more hilly sections.
When it comes to high mountain trails, you can enjoy magnificent scenery from week 7 (NB! if weather and snow conditions permit). You can find high mountain trails in Holdeskaret, on Hemsedalsfjellet and in Lykkja. Flævasshytta is also located in Holdeskaret, here you can be served waffles or a hot cocoa. The cabin is open during holidays and weekends from week 7.
In the center we also have circular tracks in Totteskogen, which is located in the middle between the center and the ski center, which also has lights on until 11:00 p.m. every evening.
At
skisporet.no
, you can stay up to date on ridden trails in Hemsedal. There is also a leash requirement on all groomed ski slopes during Christmas, the winter holidays and Easter.
Keeping your dog on a leash is valid in the period b.o.m. 24 December to 2 January, during winter holiday weeks from 20 February until 10 March and Saturday before Palm Sunday until 2nd Easter Sunday.
Cross country in Hemsedal
---