Miru Skarsnuten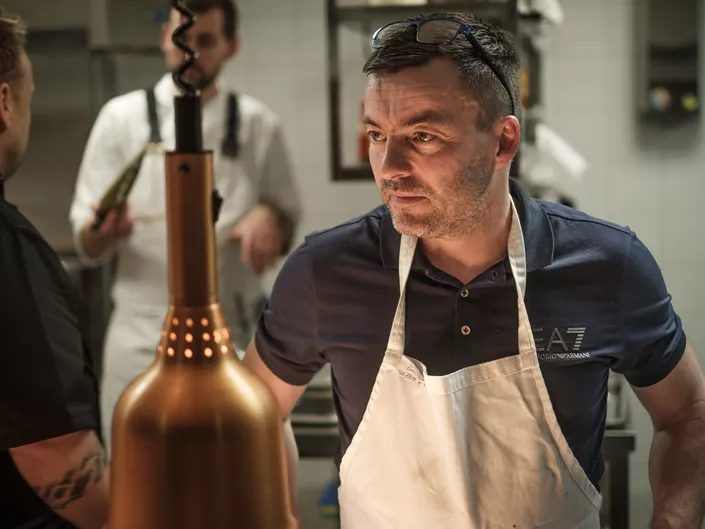 Vi bygger rundt tradisjonelle råvarer, på en enkel og ren måte. Jeg ønsker at maten skal fremstå ujålete, men delikat og tiltalende. Å få muligheten til å gjøre dette på Skarsnuten, 1 000 moh., er noe jeg synes er utrolig spennende. Her kan man nyte maten i en lun atmosfære, til et fantastisk skue utover Hemsedal. Jan Kristian Stiris-Dahl
Velkommen til restauranten Miru på Skarsnuten. Her får du de tradisjonelle japanske smakene, med en moderne, nordisk vri. Dessuten betyr Miru «å se» på japansk. Nyt delikat og ujålete mat til synet av de vakre Hemsedalsfjellene.
Contact
Restaurant
The restaurant is located inside the hotel, and follow the hotels opening hours.
Skarsnuten Apartments
Skarsnuten Apartments are open for booking every day - year round. Skarsnuten Apartments can be booked also when the hotel is closed.