O'Learys Hemsedal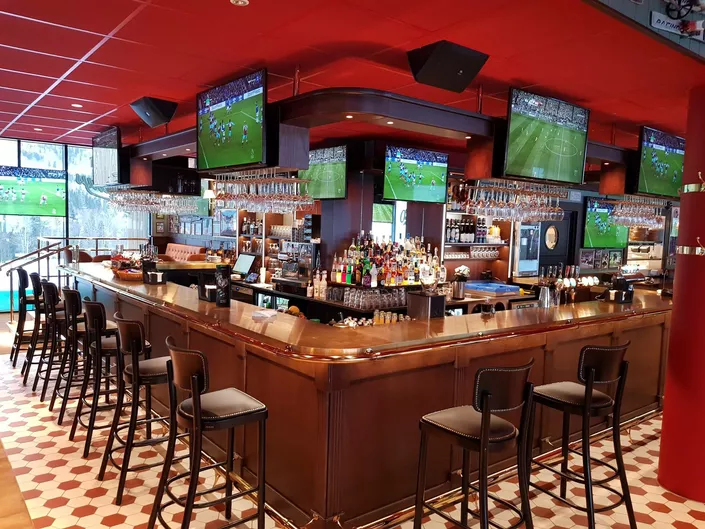 O'Learys in one of Swedens most well-known brands and now we can experience the unique blend of people, food, drinks and sports in SkiStar Lodge Hemsedal Suites.
O'Learys Hemsedal
The O'Learys love story began in Nantucket, outside Boston. Here, O'Learys founder, Jonas Reinholdsson, fell in love with the unique blend of people, food, drink and sport which could be found in many restaurants there.
This type of restaurant can be found in many of the larger cities in the USA, such as Boston, New York, Chicago and San Francisco. They often have a green interior filled with memorabilia from local sporting heroes. In O'Learys case, it's Boston's big stars.
Today, O'Learys is one of Sweden's strongest and most well-known brands with satisfied staff members and profitable franchise operators. Up to 3 million people visit our restaurants every year. O'Learys has more than 130 restaurants around the world making it Sweden's most expansive restaurant chain. With its heart still back in Boston, the original concept has, with a gentle hand, been refined and developed to make a marketable international restaurant concept.
Contact
Opening hours
Mon-Thurs. + Sunday kl. 12-21
Fri-Sat. kl. 12-22