The Autumn is
magical in the mountains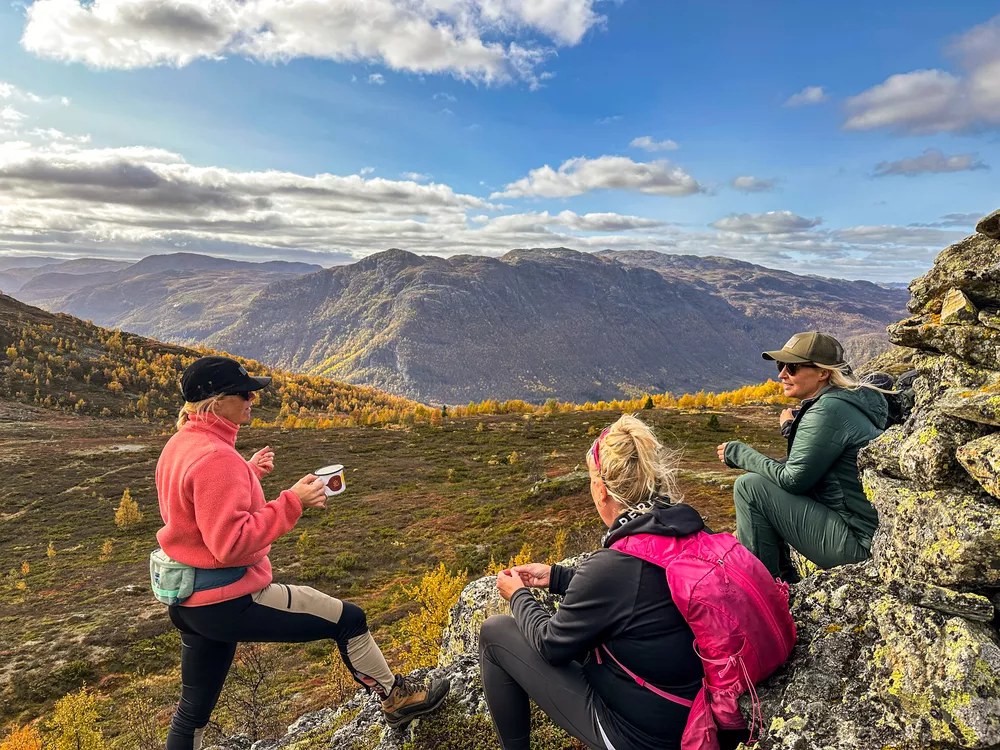 Autumn is right around the corner with its beautiful colours, cool evenings and darker nights. But no need to fear, with the arrival of autumn the whole of Norway is painted in colours of red, yellow and orange, and where better to enjoy nature's colourful masterpiece than in the mountains?
5 min
Updated 27 September 2023
Here are 10 tips to how you can create an unforgettable autumn weekend in Hemsedal!


1. Bring your thermos and enjoy hot chocolate on top of a mountain
What is better than enjoying a cup of delicious hot chocolate when you have finally managed to claw your way to the top of a mountain? It is almost as if the view 'tastes' better! What about hiking up to Harahødn with a view over the nature reserve Hydalen? Or wander up to Røggjin with its 360 degree view from the top? There are plenty of choices at least, in our app Hemsedal you will find details on out Topp20 summit hikes that range from easy to expert and lots of other hiking trails in the area! And if you are going on a real adventure, pick up a topograhical hiking map at the Tourist Office or a sports store. Happy hiking!
2. Go hunting for mountain 'gold'; cloudberries
In the autumn all of Hemsedal tranforms into beautiful hues of red, orange and yellow, but its not just the leaves that create this astonishing seasonal display. In Hemsedal you will also find loads of juicy organge cloudberries this time of year. No one will tell you where their secret cloudberry-spot is located, but perhaps you will find your own? The best time to find cloudberries is from august until early september, before the frost arrives. Hot tip: mix your newly picked berries with fresh cream, and enjoy the Norwegian favourite desert: multekrem (cloudberry cream). Guaranteed to make you drool for more.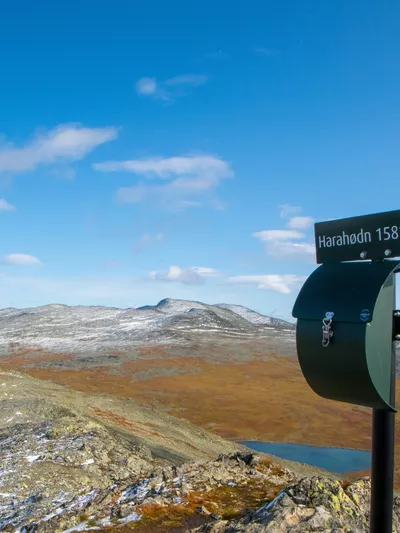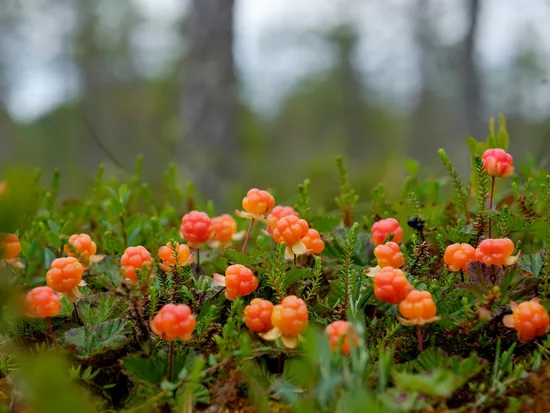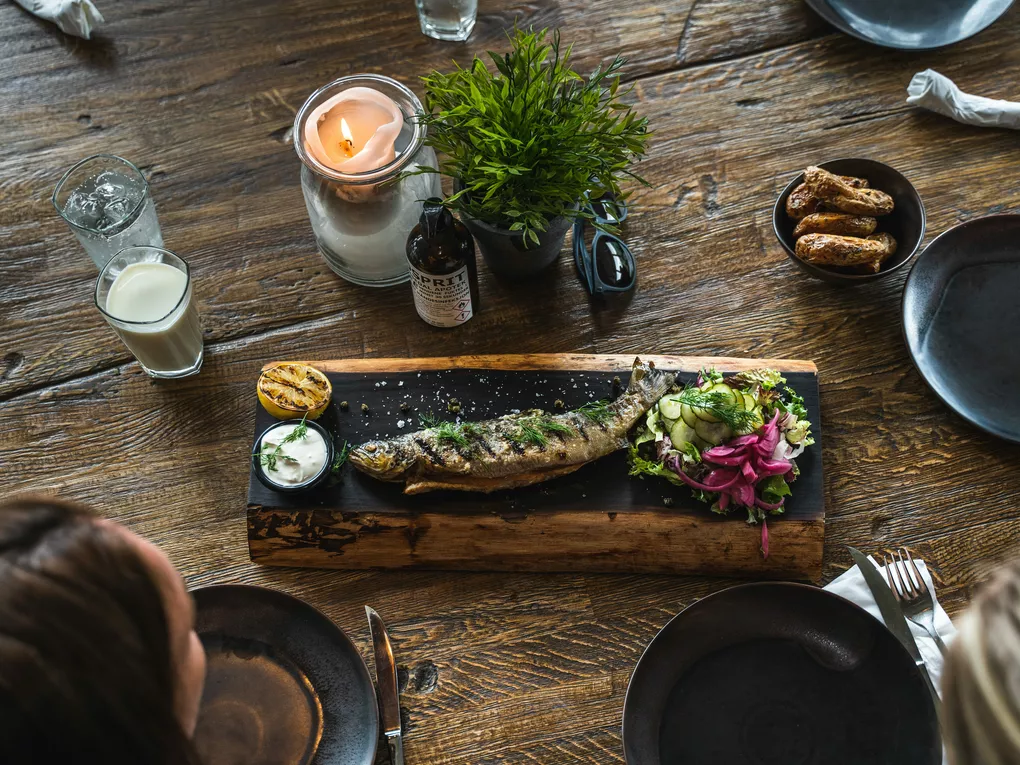 3. Visit Hemsedals yearly autumn market

Every year Hemsedal arranges its popular autumn market with lots of great deals on everything from mountain gear to fashion clothes, a huge variety of local food, in addition to stalls selling fresh 'kvikaku' (local pancake) with soured cream and jam (don't knock it until you try it) and much more! See the whole town gather in the town centre to celebrate the autumn's arrival and good friends, and join in on the fun! We hope to see you on the weekend September 9th-11th.!
4. Enjoy a delicious autumn dinner with the family at one of our restaurants
When the nights begin to get darker there are few things that satisfy a human heart more than a delicious autumn dinner in front of the fireplace. We have many options for a fantastic dinner in Hemsedal, check out our restaurants and book your table now.

In our article from Harahorn, you can read about head chef Jørgen Kolderups passion for local food.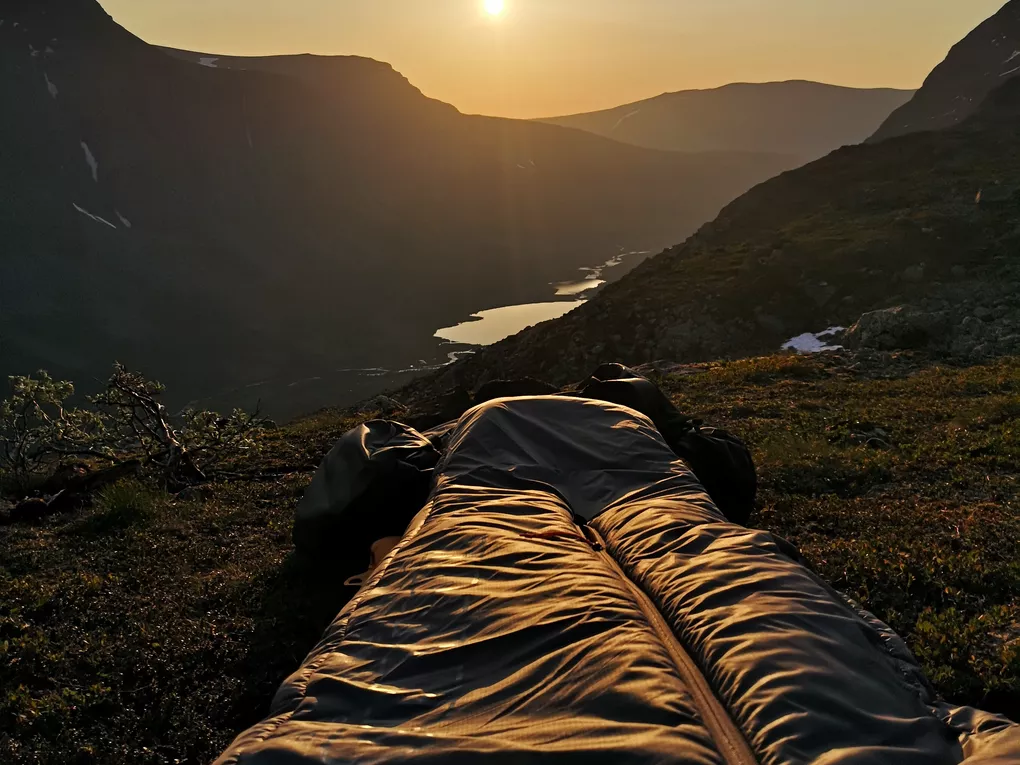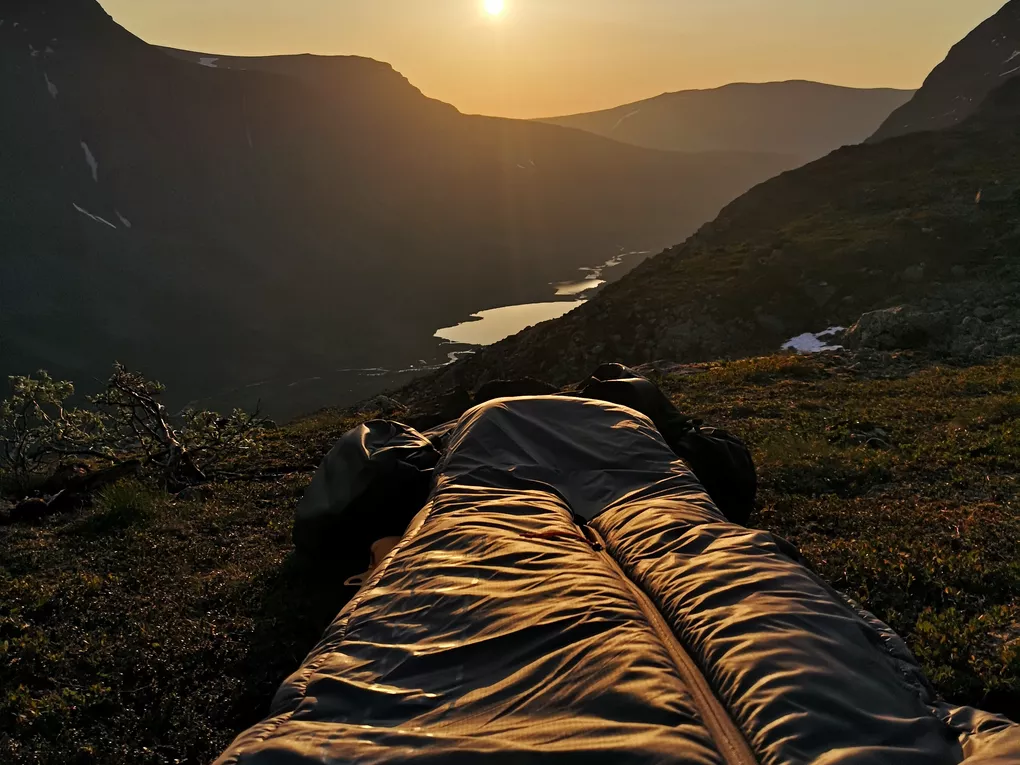 5. Pack your tent and wool sweater, and spend the night out in nature
Even though the temperatures are starting to drop, that does not mean that the camping season is over just yet. With a warm wool-sweater, and a pair of socks or two in your backpack, sleeping i a tent outside is a great experience, also into October. Just make sure that you have enough warm clothes with you for when the nigh arrives. Why not bring your tent to the top of Storhøvda? Few things can beat enjoying your morning coffee with a view of Skogshorn!
Read our article "5 billion stars accomodation" for tips and inspiration.
6. Experience the sunrise from Ranastøngji
Watching the sunrise at 1900 meters above sea level? Yes please! A unique experience that can be just as breathtaking in autumn as in summer (great news for us sleepy-heads, because that means the sun rises later than usual). Pack a backpack with your favourite tea and some warm clothes, and remember a headlight! If you start your hike around midnight, you should reach the top of Ranastøngji in plenty of time to see Hemsedal awake from its autumn slumber. Remember to stay warm! There are many other options as well to see the sunrise and sunset from, check out Hiking in Hemsedal.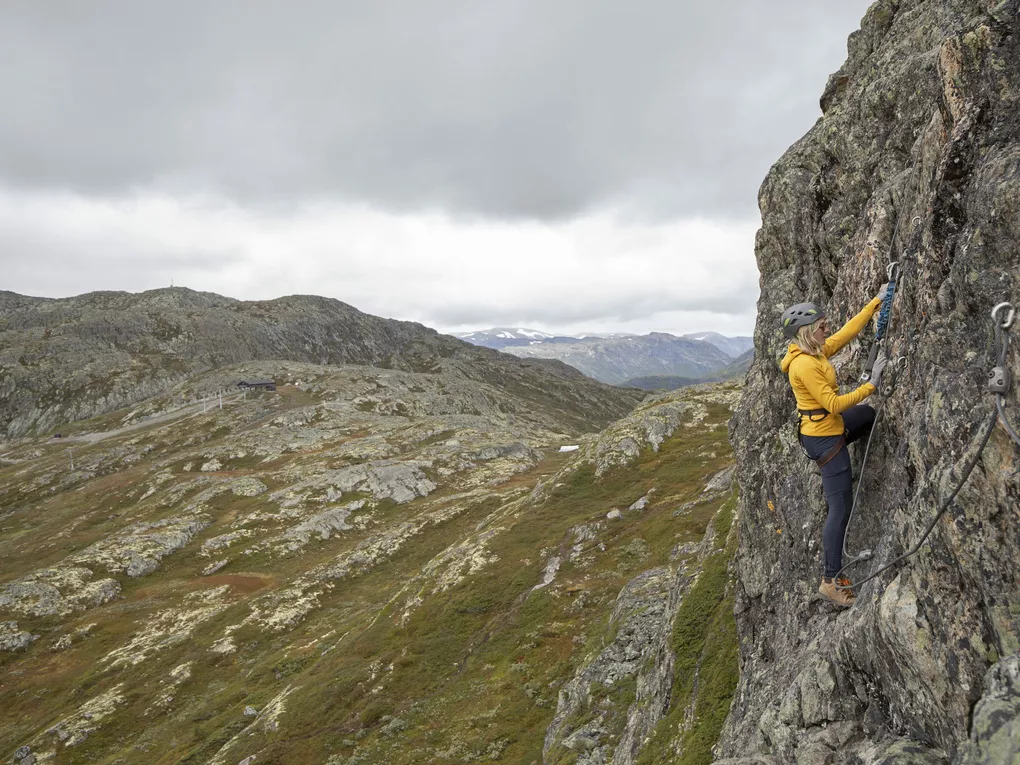 7. Reach new heights with Via Ferrata

Via Ferrata, or 'the iron rode', as it translates to from Italian, also exists in Hemsedal! A 3-4 hour experience with climbing gear and a qualified guide, and you will end up on the top of 'Little Røggjin' with a beautiful view over Hemsedal. This is a great tip if you are spending a weekend in Hemsedal with your friends or want to impress the teenagers in the family! To book visit bookhemsedal.com

8. Marvel at the autumn colours along Kongeveien
One of autumn's best hiking suggestions is to bring the whole family and walk the scenic route from Ershovd to Krik along the orange and yellow trees that surround the historic Kongeveien (King's Road). In the old days this road served as the main trade route between the East and the West of Norway, and even Emperor Wilhelm (the last emperor of Germany) has travelled along its scenic beauty. Kongeveien through Hemsedal crosses the county-border to Sogn og Fjordane by Eldrevatnet (lake), and is perfect for both walking and cycling. There are four information boards placed along the road, one in Venås, one by Vårstølen in Heimdalen, one by Ershovd and one at Eldrehaugen.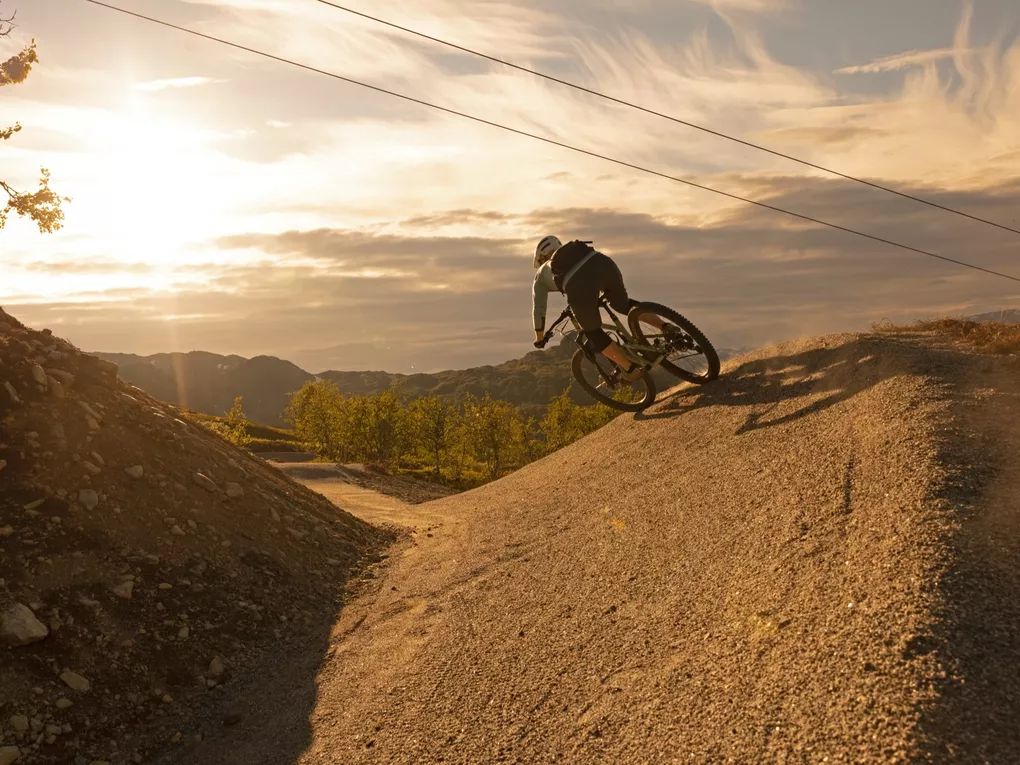 9. Cycling days in the mountains in Hemsedal

This summer we have opened a new blue flowtrail in Hemsedal rides which is fantastic experience for riders that has been biking flowtrails before. It' total length is 10,5 km, with 8 km continous flow trail from the top of the chairlift and winds its way down the mountain until you reach the bottom of the lift again. Here you can challenge yourself in dosed turns, jumps and balls. You can also play around in the Tottelia Bike Park, which has 4 small round slopes.
The cycle path between Hemsedal and Ål, Fanitullvegen, is just as nice in the autumn as in the summer, and a favorite among cycling enthusiasts in the valley. The road stretches 30 km over the high mountains down to Ål over some of the village's most beautiful landscapes. Put on your bicycle helmet and roll off. Read more about cycling in Hemsedal. Tips on a fantastic cycling day can be found in our article "your perfect cycling day".

We have written two articles about cycling enthusiasts in Hemsedal, read "Born to bike" and "Biking for the whole family"

10. Visit Hemsedals answer to Trolltunga
Hydalshjallen is not only ten times easier to hike than the Instagram-favourite in Odda, it also has one of the most spectacular views over the nature reserve of Hydalen with a much smaller chance of blisters! What's not to love? This is a hike that suits the whole family, so get out and enjoy nature. Instagram-likes guaranteed!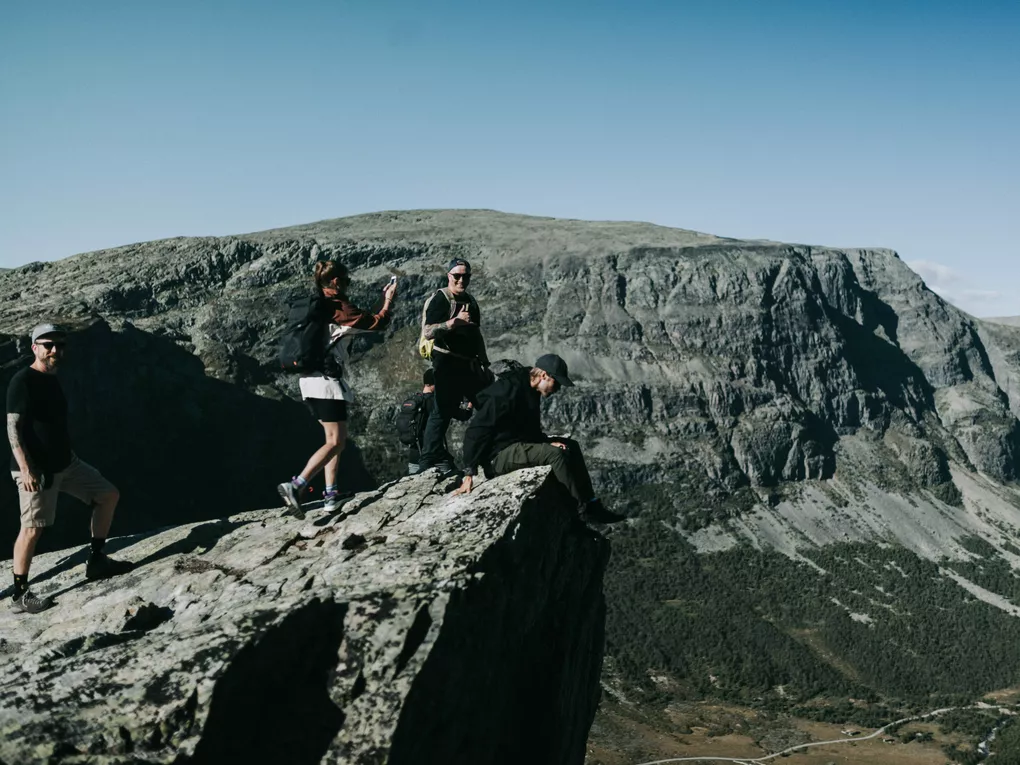 Download the Hemsedal app
---
More articles from Hemsedal
---