Dogsledding with overnight stay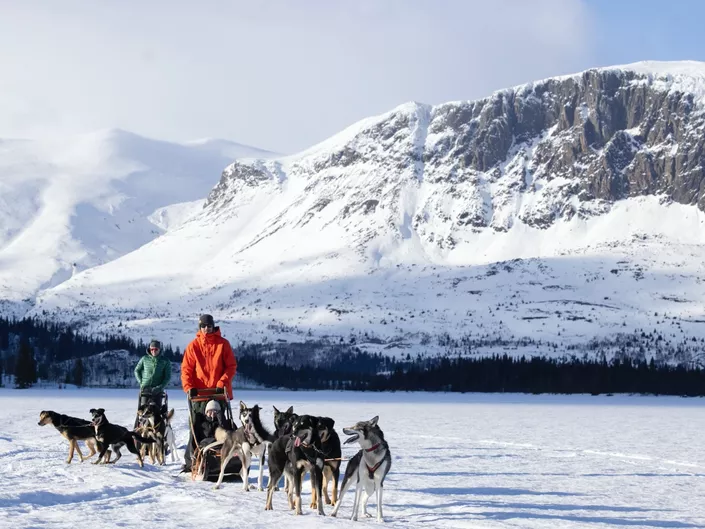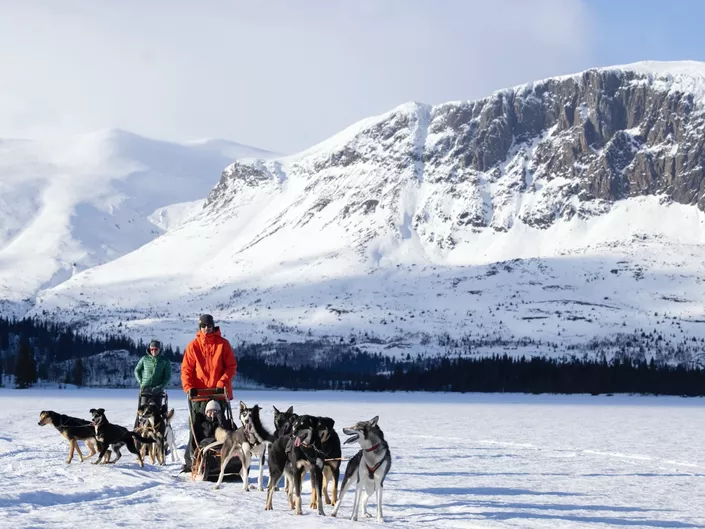 Ever wondered what it's like to be a musher? This can be your chance! Hemsedal Husky offers "Self-drive" dog sledding!
Join us for a rare opportunity
Now you can join Hemsedal Huskies on an overnight trip. Choose between the more comfortable hotel stay or the tipi open-air version.
The trip with Hemsedal Huskies goes from Hemsedal to Oset Høyfjellshotell, where you can enjoy good food and hotel accommodation.
Are you up for a more adventurous trip? Then the "Tipi version" is for you. You'll start off in Huso in the afternoon where you either sit comfortly or drive the dogsled from Huso to the tipi camp. Here you'll get served dinner cooked on the open fire while you count the stars on the sky. You'll spend the night in an open-air tent where the fire will keep you warm through the night.
The next day we start the day with a wonderful breakfast of eggs and bacon before we pack the sleds and drive back home.
Prices from approx. NOK 5,500 - approx. NOK 9,500 per person, all depending on which accommodation option you want, the type of food and the content in general.
Regardless of whether there are two of you or 20 who want to go on a trip, we help you set up the best opportunity for you.
Read the article about Johan at Hemsedal Huskies and get to know the man behind the dogs.
Book at bookhemsedal.com
Contact
Opening hours:
Monday-Saturday: 09.00 and 13.00.
Sundays at 10.00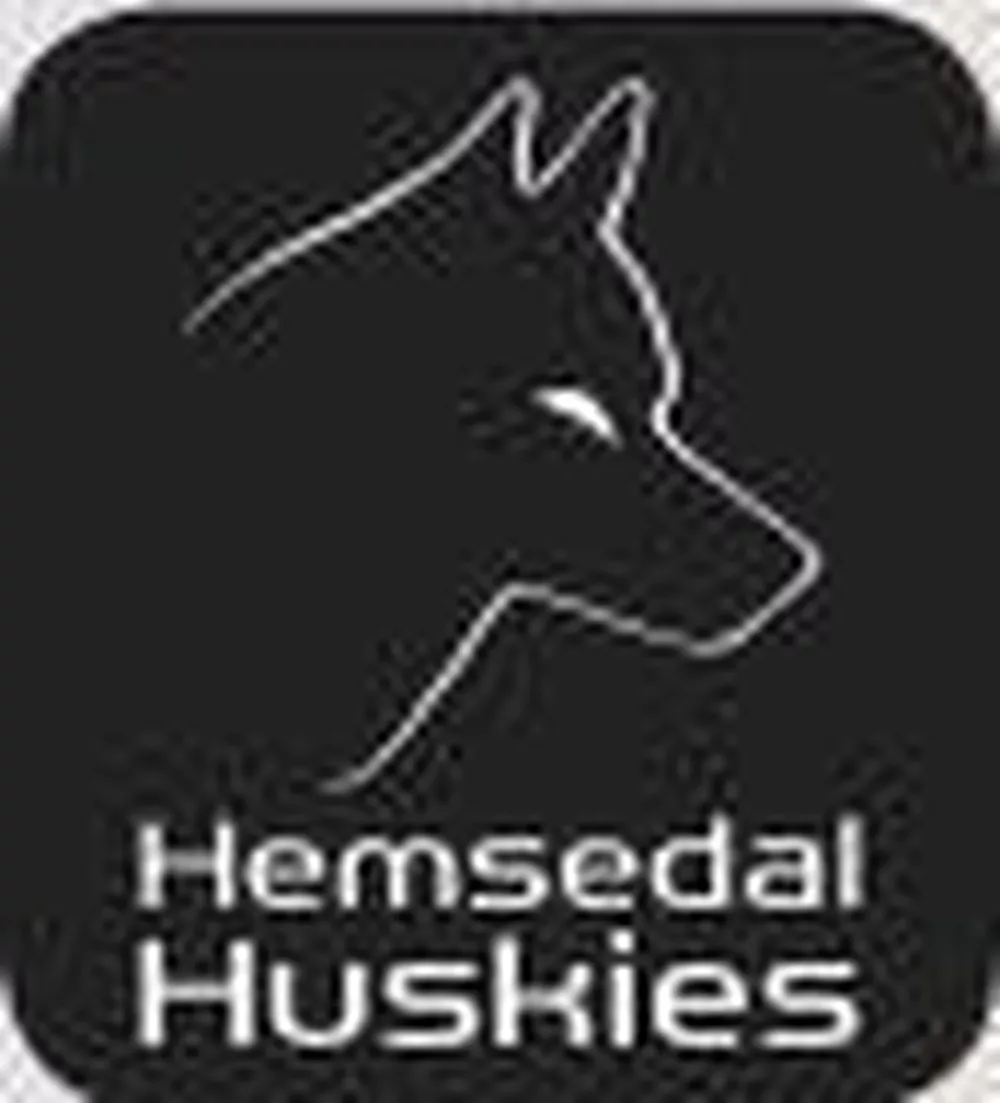 This might also be interesting
---