Valles verden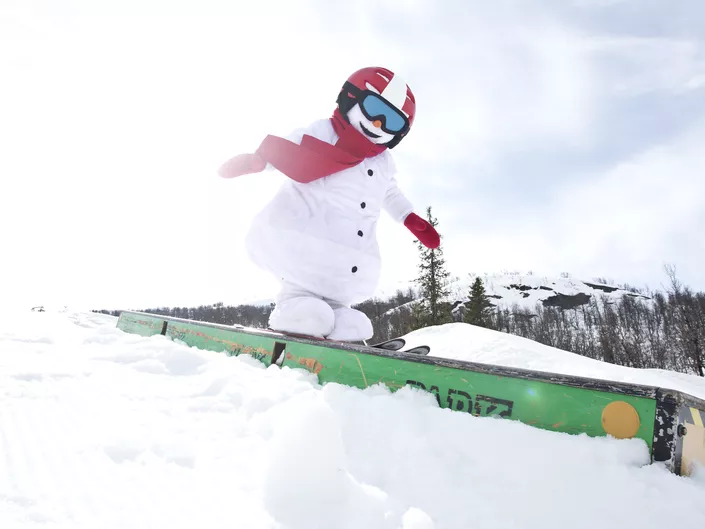 Valle the snowman is the children's best friend on the ski slopes. He offers everything from skiing, music, dance to fun activities.
When Valle pops up, you definitely know something fun is about to happen. Valle ensures that children thrive in his ski resorts and always has many snowballs in the air. You can enjoy Valle's world all year round, wherever you are, in his app, Spotify playlist or videos and children's programmes. Prepare for lots of fun!

Meet Valle - the snowman, for fun, skiing or a show!

Check the SkiStar app or skistar.com for days and times.
During Christmas and the winter holiday weeks there is a even larger Valle programme, check the app for more info.

Contact
Opening hours winter 2023/2024

24. Nov - 2. Feb
Mon - Sun 09:00-15:30*
3. Feb - 1. May
Mon - Sun 09:00-16:30*

*Dec 24th 09:00-14:00
*Non-stop skiing 26. Des - 13. Mar
Tues and Wednesdays 09:00-19:00
Extra non-stop skiing 12. - 25. Feb
Mon - Thur 09:00-19:00
*Morning skiing 30. Dec - 16. Mar
Saturdays 07:30-09:00
No morning skiing on Saturday 9 March due to Hemsedal Up´n Down.
*Evening skiing 29. Des - 15. Mar
Fridays 18:00-20:30

See opening hours for reception, ski rental and shop.