Meet Adrian Seligman:
Hemsedal's artisanal coffee roaster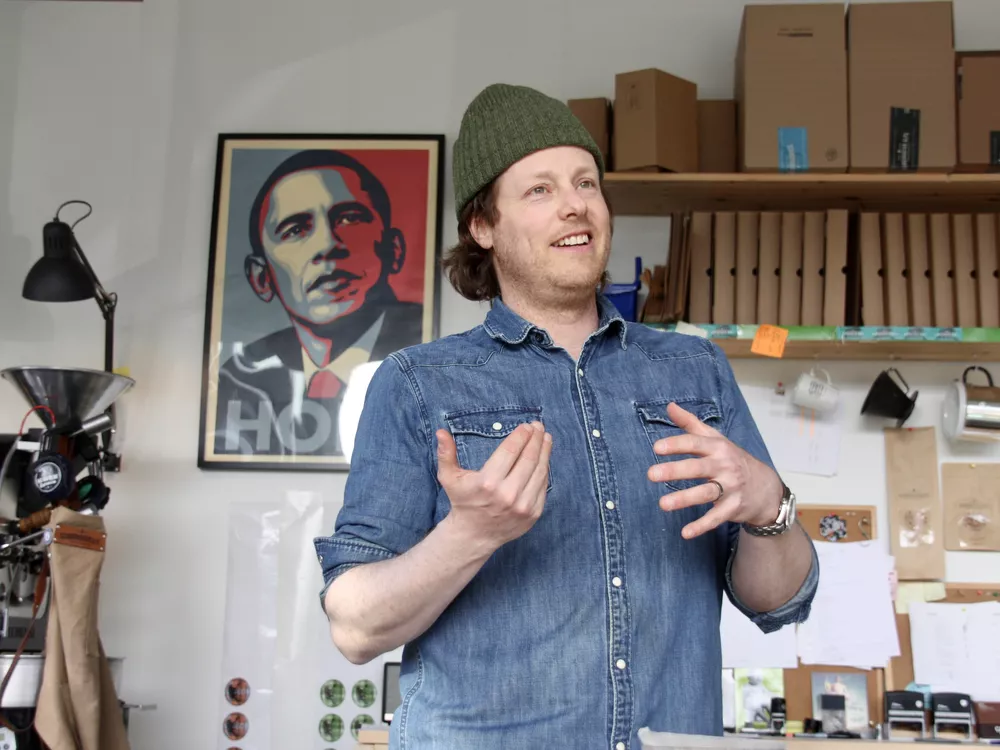 He's Hemsedal's Canadian Coffee master whose knowledge for roasting coffee can only be matched by his uncompromising approach when ensuring the beans he uses are sustainably sourced, and all those involved in the process get their fair share. So why don't you sit down with a hot cup of Joe and read about how Adrian aims to bring high quality, ethically produced coffee to the masses with Scandinavian Alps Coffee.
By: Isabel Müller Eidhamar og Frazer Peter Norwell
3 min
Updated 01 November 2021
Inspired by Vienna
The first thing you'll notice when you step foot in Adrian's workshop is the smooth jazz and laid-back atmosphere; you'd get the impression you are arriving at a spa rather than an artisanal coffee roastery.
The second thing you'll notice is Adrian's laid-back, charming presence. Then, of course, the third thing you'll notice is the coffee, the rich deep smell of expertly roasted beans that is as equally warming and welcoming as either Adrian or the laid-back vibe in the roastery.
"I love coffee, and I love food. I am a bit of a flavour nerd or flavour junkie," he says.
Adrian credits his passion for coffee and skiing, in part to his grandfather, an extraordinary man- a nuclear physicist who fled Nazi Germany to Britain and then Canada before settling in Vienna.
"He invited us to Vienna to ski in the alps, and I thought this is amazing, Vienna has a really big coffee scene, I thought this is cool, it made me feel like an adult sipping coffee in Vienna, my grandfather was a big reason why I got into coffee," he explains.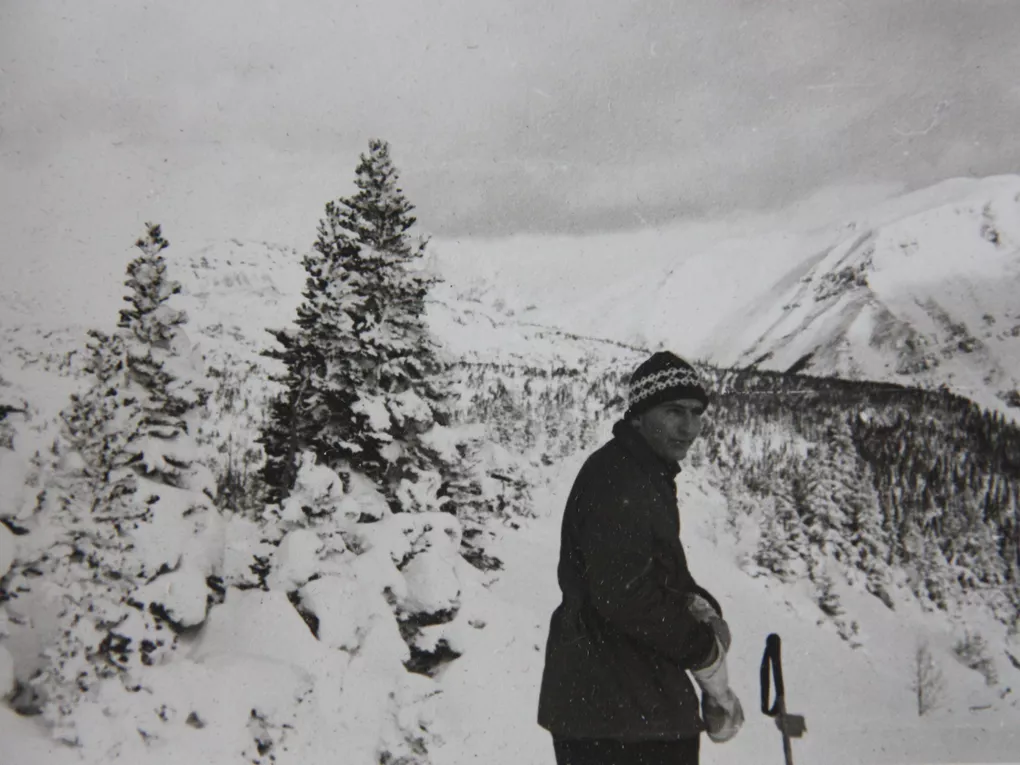 "Coffee and skiing are my two addictions"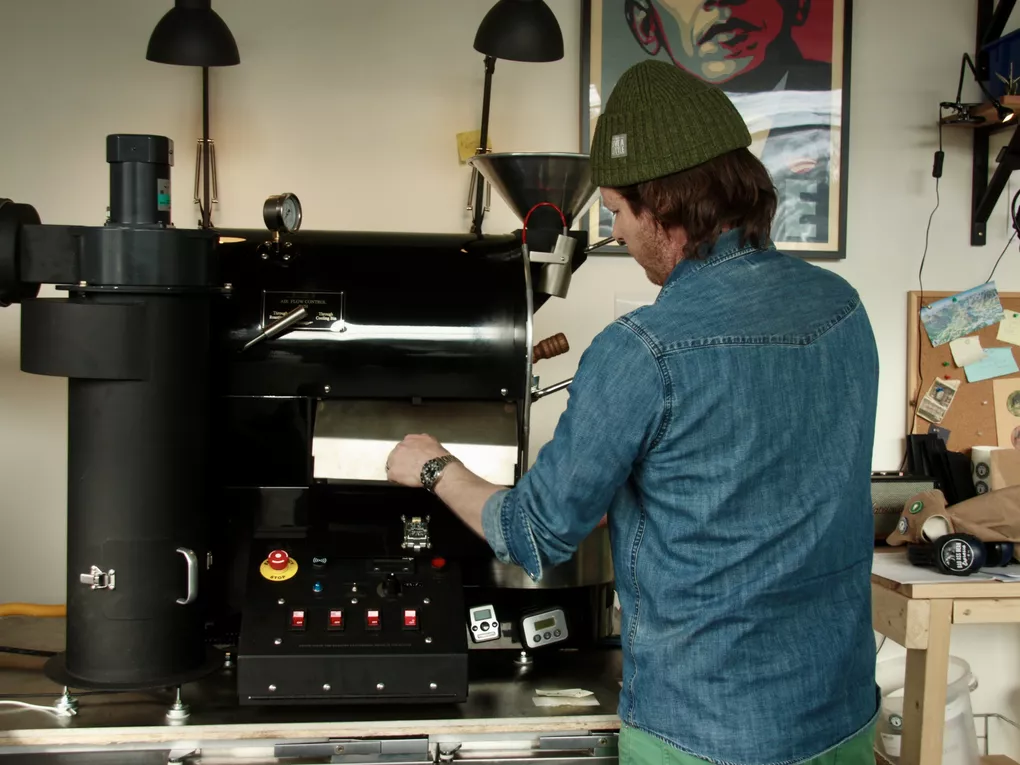 Coffee and skiing
If it was that early trip to Vienna that lit the fuse for Adrian's love for coffee and skiing, then travelling the world as a ski instructor and discovering the coffee culture of places as far-flung as Japan and Australia is where his passion and interest for the two exploded.
"I guess coffee and skiing are my two addictions. I couldn't choose between the two. That wouldn't be fair!" he says.
In 2016 Adrian took the plunge and decided he would pursue his passion for coffee.
"I kind of just jumped in not knowing anything about the industry. The goal was just to learn as much as possible. I've learnt something every day," he informs us.
One of the things he did know from the beginning was the company's mission, to be the five f words- fun, fair, flavourful, fresh and focused.
"We wanted to deliver better coffee in a fun, sustainable way," he says.
Fittingly, the Canadian, who moved to Hemsedal with his wife in the late noughties to work as a ski instructor with Skistar, would take the first steps of his coffee roasting journey while on the slopes of Hemsedal Ski Centre.
"I actually learned how to roast coffee while it was quiet at the ski centre. I had this popcorn machine I would roast the green beans in when it was quiet at work, and I started writing the business plan for the company too," he reminisces.
Learning to roast coffee was no walk in the park, however, and it's a skill Adrian has taken a long time to learn; even today, he's still learning new things all the time.
"I've had to learn lots roasting is hard, especially in the mountains with the different temperatures and humidity. Then on top of that, you have different bean densities, different moisture levels, and they are constantly changing throughout the season. So, you can't roast coffee, in the same way, every time. It's quite a dynamic process," Adrian explains.
Luckily for Adrian, he had a legendary mentor to show him the ropes. Stephen Leighton, expert roaster and founder of Hasbean coffee, travelled to Hemsedal to pass on some of his wisdom to Adrian.
Thankfully, he's moved on from the popcorn machine and roasts his beans using a proper roasting machine he has lovingly called Bernadette.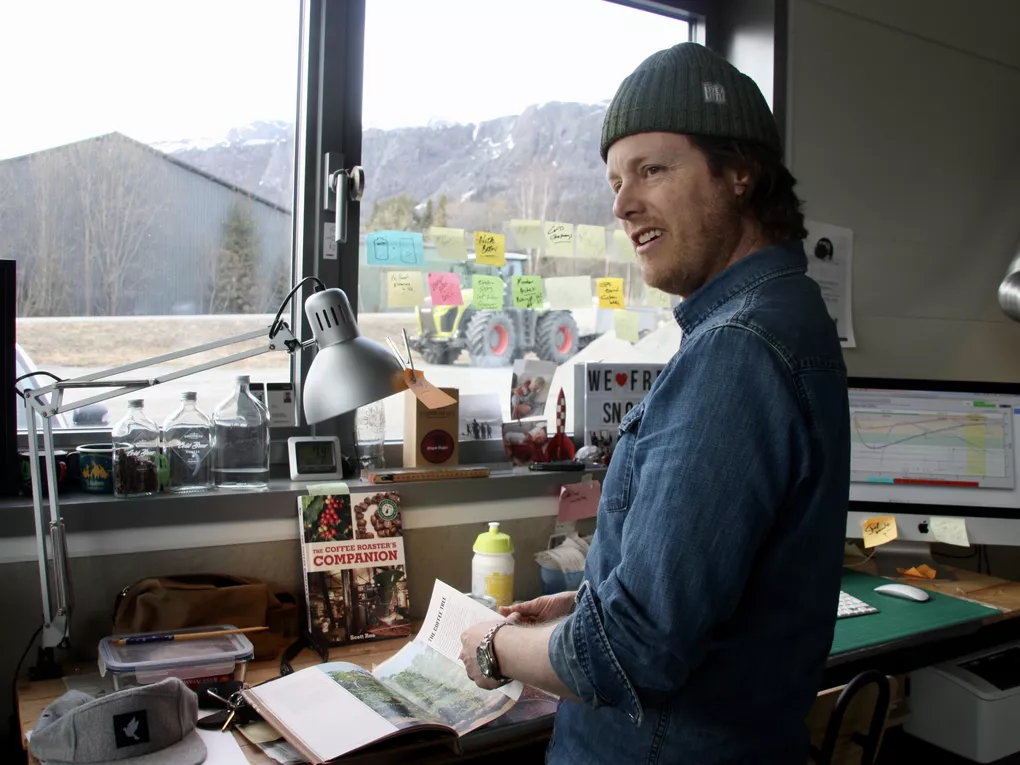 Sustainability and ethically sourced beans
Sustainability and fairness are a massive part of how Scandinavian Alps Coffee operates. For starters, their coffee bean supplier Café Imports pays farmers significantly more than fair trade.
"If the farmers are getting paid, then everyone in the production process is getting paid," Adrian explains.
If there were one thing Adrian wished people were more aware of, then it would be the sheer amount of work that goes into making coffee.
"I think people would happily pay more for coffee if they realized how much work went into it. It's super important for everyone, not just me or the exporter but the farmers and people working on the farms. With global warming and the differing weather from year to year, and infestations and diseases that kill coffee trees, there are many things. We need to pay tribute to their hard work and pay a fair price," he says.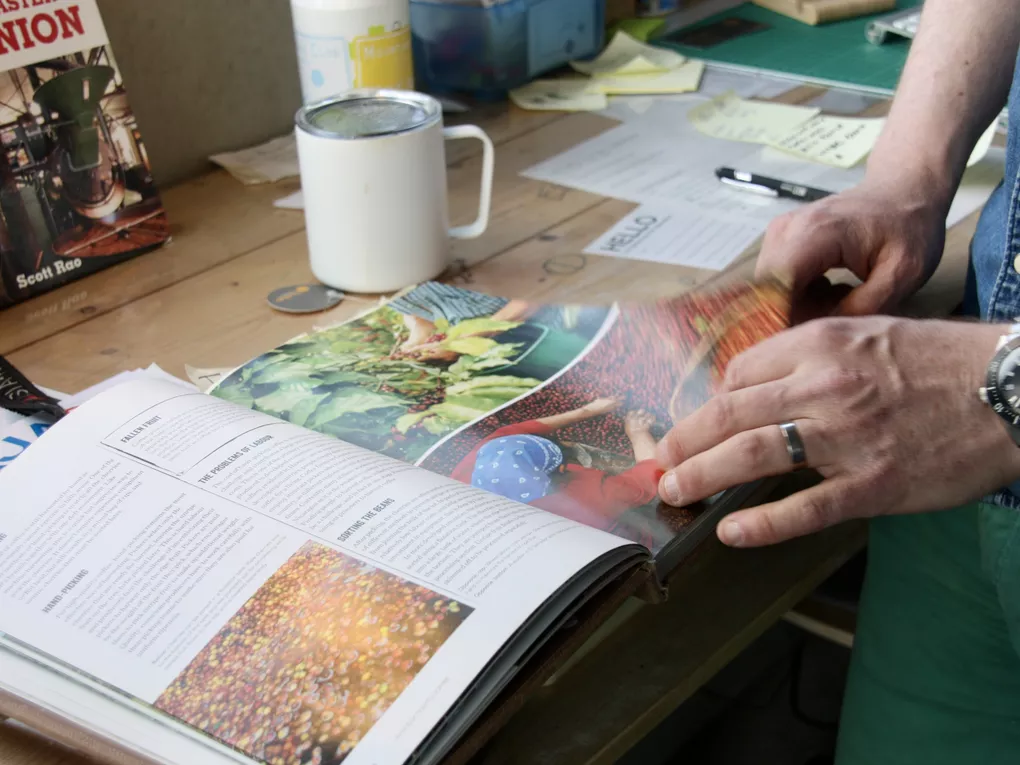 Nature as the inspiration for creativity
Exciting times lie ahead at Scandinavian Alps Coffee. Adrian has been focusing his work solely on the business full time for over a year now, and the company has gotten its first-ever employee.
In addition to this, Scandinavian Alps Coffee also became one of the first Airbnb experiences in all of Norway with its coffee roasting and tasting workshops.
"It will definitely challenge a coffee nerd, but also it will be fun for a complete beginner. I cater the experience to the group's needs. People walk away and appreciate coffee in a new way. The session gets people out of the matrix of what coffee used to mean to them," he says.
Adrian also explained that the business wouldn't haven't gotten to where it was today if it wasn't for the inspiration he draws from Hemsedal's natural beauty.
"Mother Nature is the inspiration for creativity. It has helped create this business into what is now," he says.
If there were a blend that Adrian thinks tastes like Hemsedal, it'd be the house blend, which features local landmark, Huset med tre på taket, a tree with a house growing on its roof.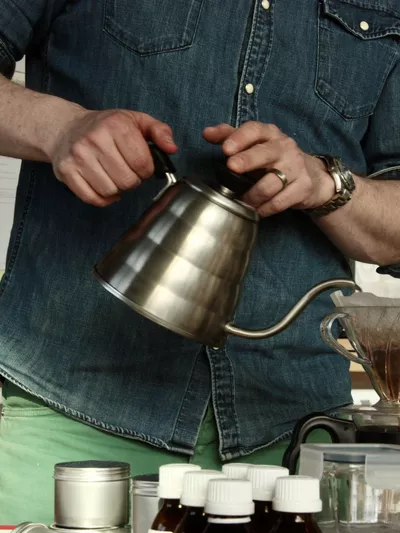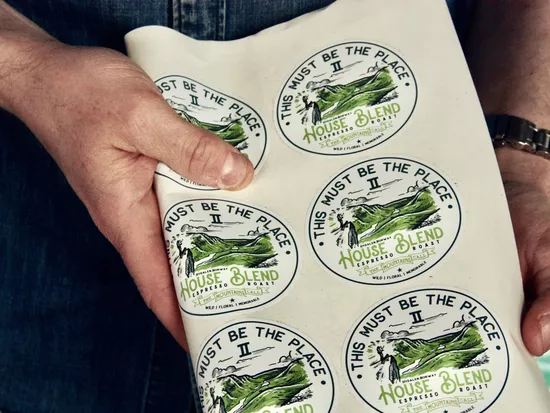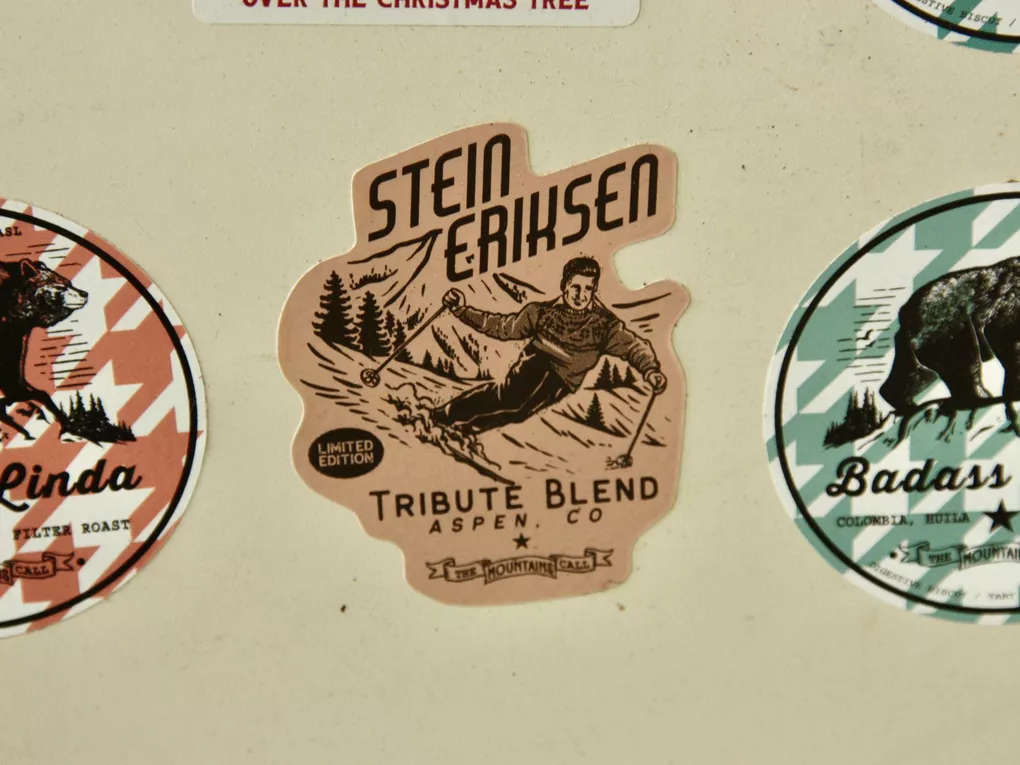 Going global
Scandinavian Alps Coffee is making a splash on the world stage too. The coffee roasters have already had a pop up in Aspen, the spiritual home of skiing in the US, and there are plenty more on the way too.
"The pop-up in Aspen went really well, and they were really stoked to have us there, so we are going to do collaborations in New York and Arkansas too. So we're getting out there, and it's cool to be out there. We might go to Vancouver this summer, too," Adrian tells us.
In addition to this, Scandinavian Alps Coffee has a crack team of professional athletes from various sports as passionate about skiing, coffee and mountain life as Adrian, flying the company's flag all over the world.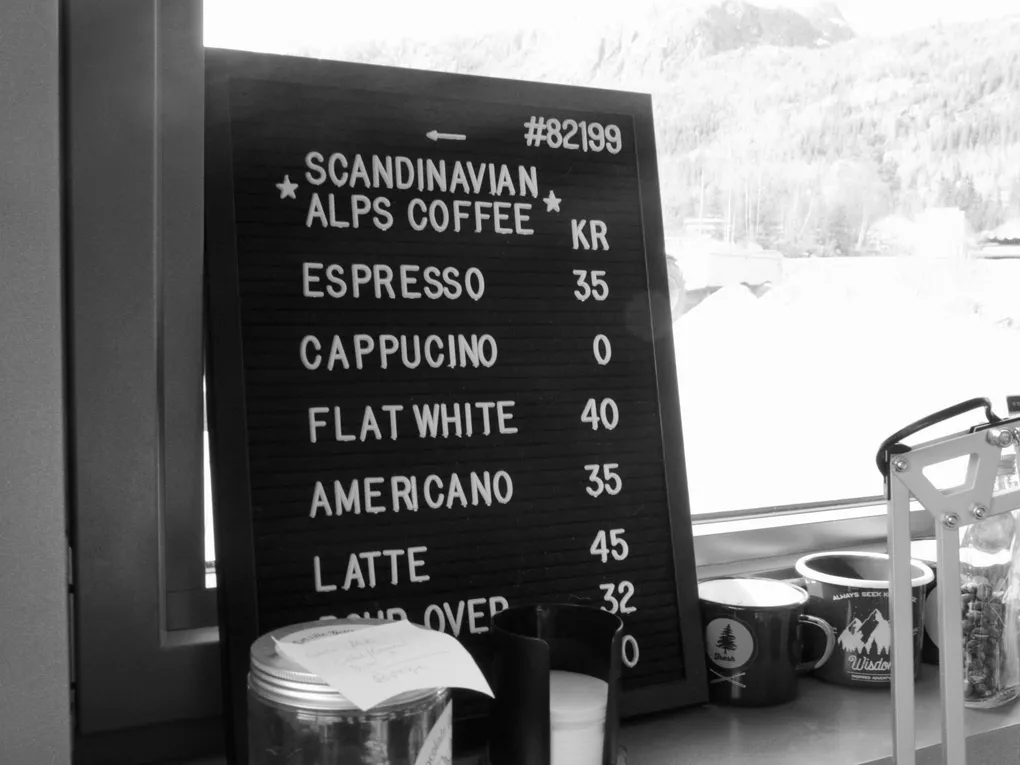 A coffee for every occasion
One of the things Adrian and Scandinavian Alps strive for is to make coffee enjoyable and accessible for everyone as part of the company's commitment to the five f's.
"We're trying to keep the fun in coffee because coffee can be quite snobby and serious. We don't want to be snobby, and you want to keep it real and keep it approachable," The Canadian coffee guru explains.
You can see the focus on fun shine through, whether it's the playful names for the different types of coffee Adrian roasts like "badass bear" or the cool and colourful logos for each blend, which Adrian used to design himself.
According to the man himself, the focus on fun comes from Adrian's easy-going, typically Canadian approach.
"If there's anything Canadian I've brought to the coffee, then it's probably fun," he says.
It's not all fun, though. There's plenty of function here too. For example, the Scandinavian Alps Coffee site has helpful and straightforward guides on its website on brewing good coffee at home, helping beginners go to barista in no time. As well as the quick online guides, Scandinavian Alps Coffee have everything you need to help get you going on your coffee journey.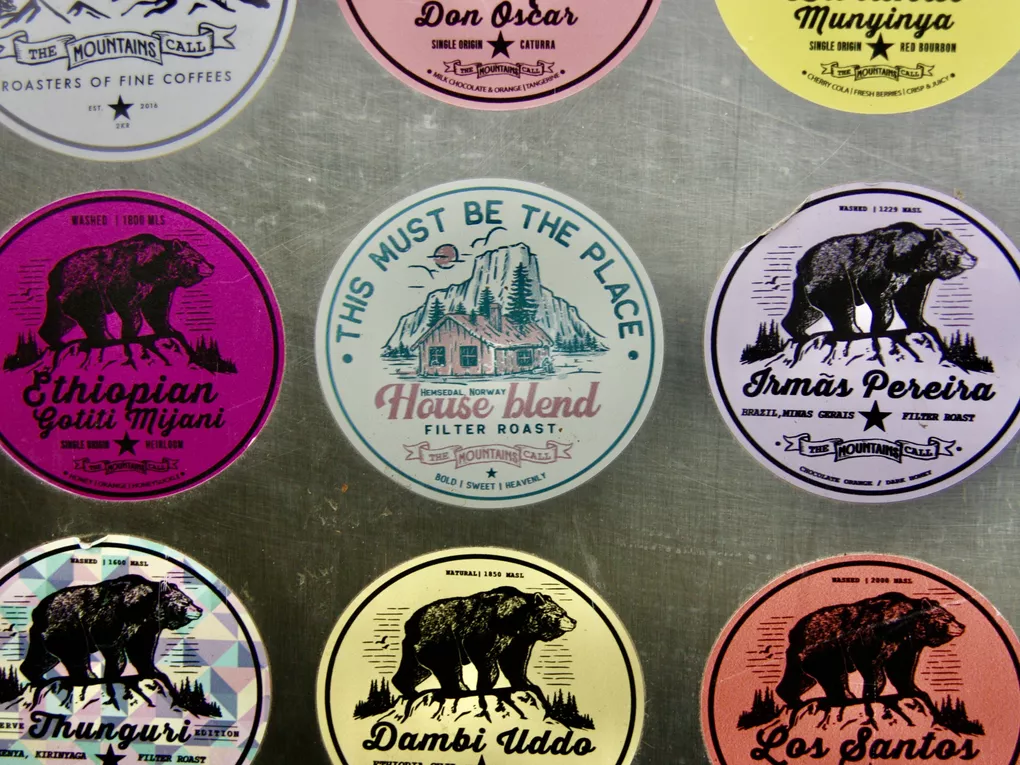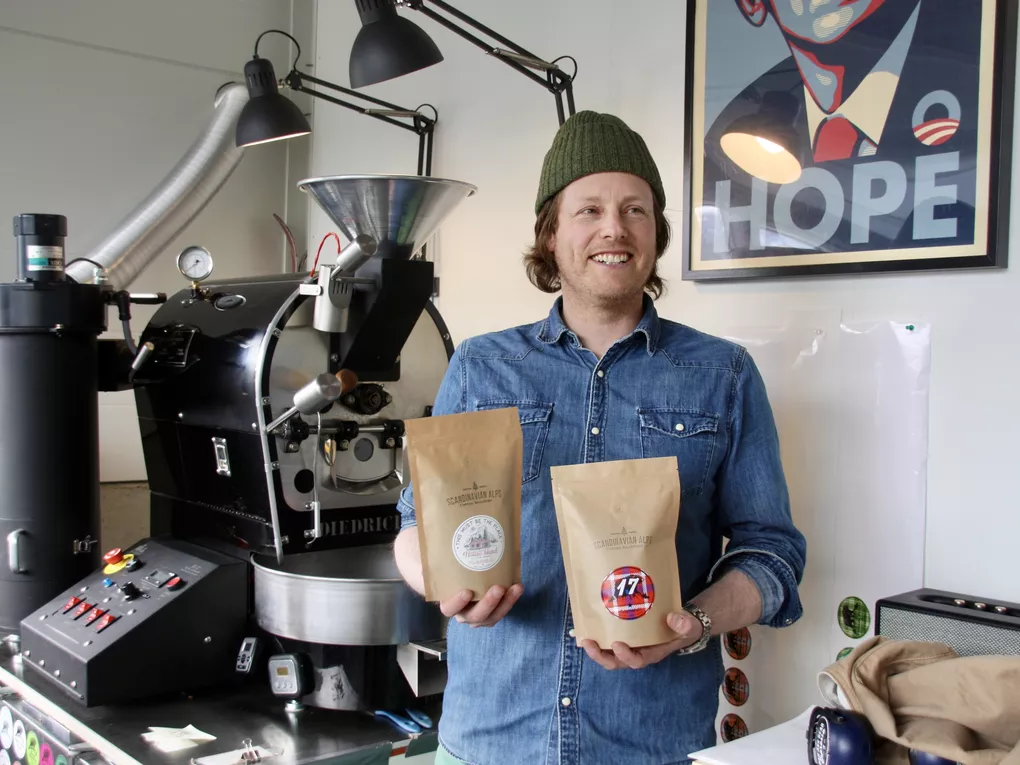 Coffee to follow the craft beer craze
In his own words, Adrian believes that coffee will follow in the footsteps of the craft beer craze.
"The coffee scene is heading in the direction of the craft beers, with different coffees for different occasions. So it's nice to switch up between coffees throughout the day. Maybe something chocolatey and nutty in the afternoon and then something more earthy and floral in the afternoon," he explains.
Luckily, Scandinavian Alps have you covered if you fancy mixing it up throughout the day with a varied variety of beans and blends to suit the occasion perfectly. The coffee can be bought from the roastery, Scandinavian Alps website and all major stores in Hemsedal.
Not only that, but the roastery also offers a curated subscription service, offering customers a unique blend of high-grade coffees from all over the world.
The Mountain Rescue Coffee Subscription will deliver either one, two or three bags of coffee directly to your door every month for six months as part of the service. Locals in Hemsedal are able to pick up 1kg bags at no extra cost.
With so much on offer, does Adrian have a favourite blend?
"All the coffees I make are like my kids, I can't choose, I love them all," he jokes.

Scandinavian alps coffee roasters
---