Guided ski touring & off-piste
in Hemsedal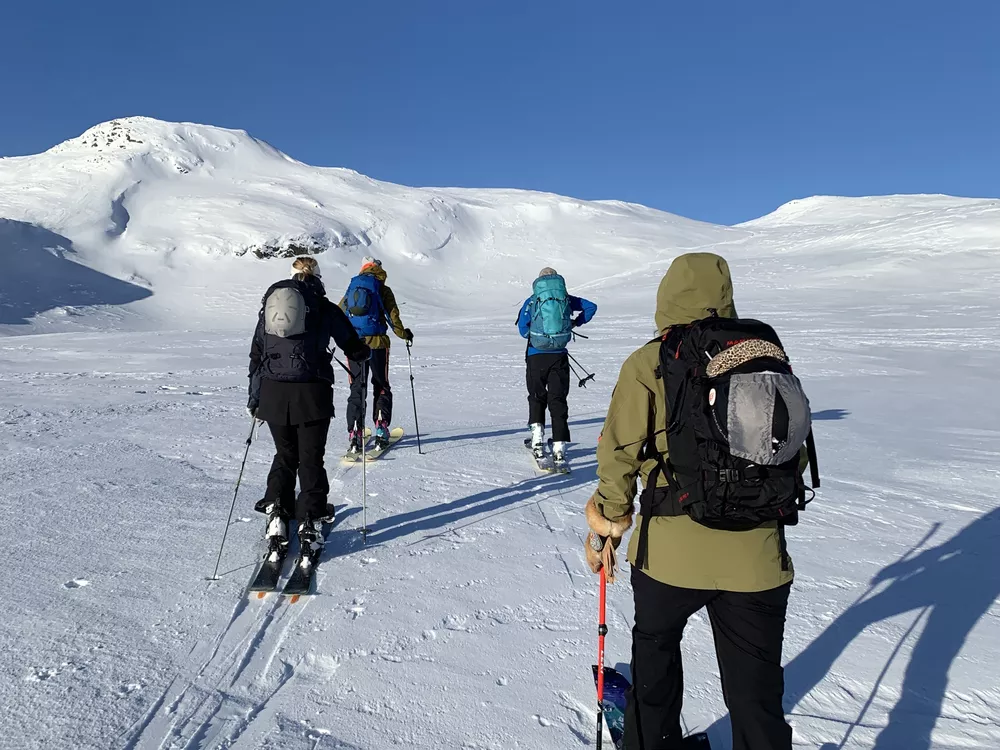 Join a guided ski touring trip in Hemsedal and experience the mountain at its very best!
2 min
Updated 27 October 2023
Experienced, local guides take you on an unforgettable journey through majestic mountain landscapes. Explore hidden gems and find the best snow. Regardless of your level of experience, the tour can be tailored to your skills, and the guide can provide guidance and share valuable knowledge along the way.
On this page, you'll find an overview of ski touring guides, more information about ski touring in Hemsedal, as well as where you can rent equipment if needed.
More courses and guiding in the winter mountains
---