SkiStar Hemsedal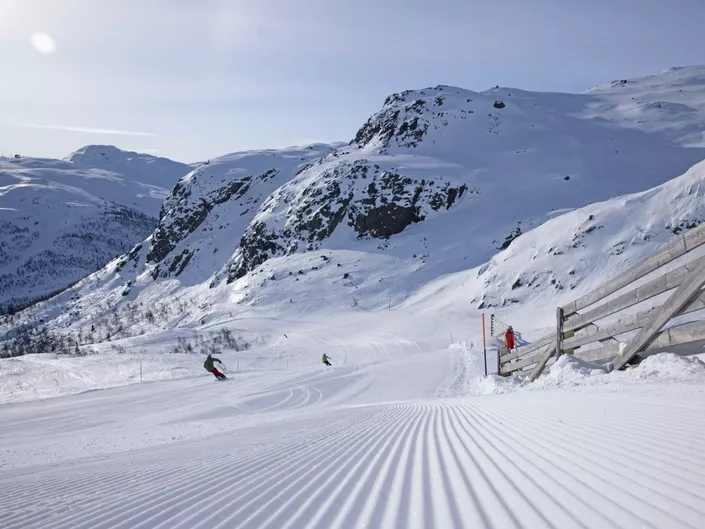 SkiStar Hemsedal is Norway's second largest ski resort with several parks and arenas, a large variety of slopes and off-piste makes us perfect for the adventurous skier and families on ski holidays. Hemsedal has skiing from 3 mountain peaks and has a long and snowy skiing season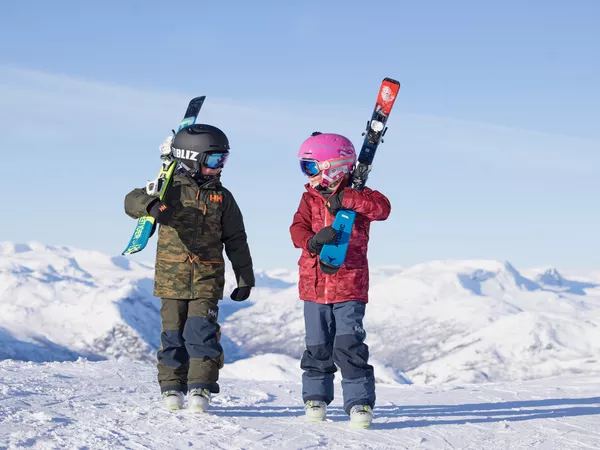 Hemsedal offers adventurous skiing from three different peaks with 20 lifts and 51 slopes. Here you get 6 km of uninterrupted skiing from the top to the bottom of the ski resort. Hemsedal has slopes of all levels of difficulty and easily accessible free skiing in the forest and untouched mountain sides, just a stone's throw from the groomed ski slopes.
The children's area in Hemsedal is located at the bottom of the ski resort, right next to our SkiStar Lodges. Here there are bowl lifts and conveyor belts, and green, easy ski slopes for skiers of all ages. In the children's area, there is also Valle's ski land with Valle figures, and a mini-park with small jumps and elements.
Hemsedal has a Fun Ride with jumps, balls and a roundabout that is built to suit everyone, from smaller children to experienced drivers. A little to the right of the facility are the slightly larger parks, Snow Park red and Snow Park blue, with jumps, rails and boxes. Hemsedal also has a ski cross track and an arena with gates for giant slalom with timing.
The ski school offers group lessons and private lessons. Valle's ski school teaches children between the ages of 3 and 9 how to become safe skiers together with our skilled ski instructors and the snowman Valle. Our ski rental has all the ski equipment you need for your alpine holiday, and the ski equipment is suitable for all levels from beginners to experts. If you want to buy your own ski equipment, we have the SkiStarShop Concept Store with a wide selection of skis and clothing for the ski slope and leisure.
Hemsedal has a good selection of cabins, apartments and large cabins, most located close to slopes and so-called ski-in-ski-out lifts. There are also two large SkiStar Lodges for those looking for extra convenience and a prime location. The ski bus runs between most areas and is free for everyone. See all accommodation in Hemsedal.
Book your entire ski holiday in Hemsedal with accommodation, ski school, ski hire and ski school online at skistar.com
Contact
Opening hours
Seasonstart til May 1.st
Every day: 9am-3.30pm/4.30pm*
Morning skiing Saturdays:
Dec 25th-March 26th - 7.30am-9am
Night skiing Fridays:
Jan. 7th-March 25th - 6pm-8.30pm
Non-stop-skiing Tue-Wed:
9am-7pm

Extended opening in Christmas / New Year (week 51 + 52):
Non-stop skiing Monday - Thursday 20-23.12 at 0900-1900
Non-stop skiing Monday - Thursday 27-30.12 at 0900-1900
Skilifts that run from 1530-1900 are Hollvin Express, Ulven and Valle1.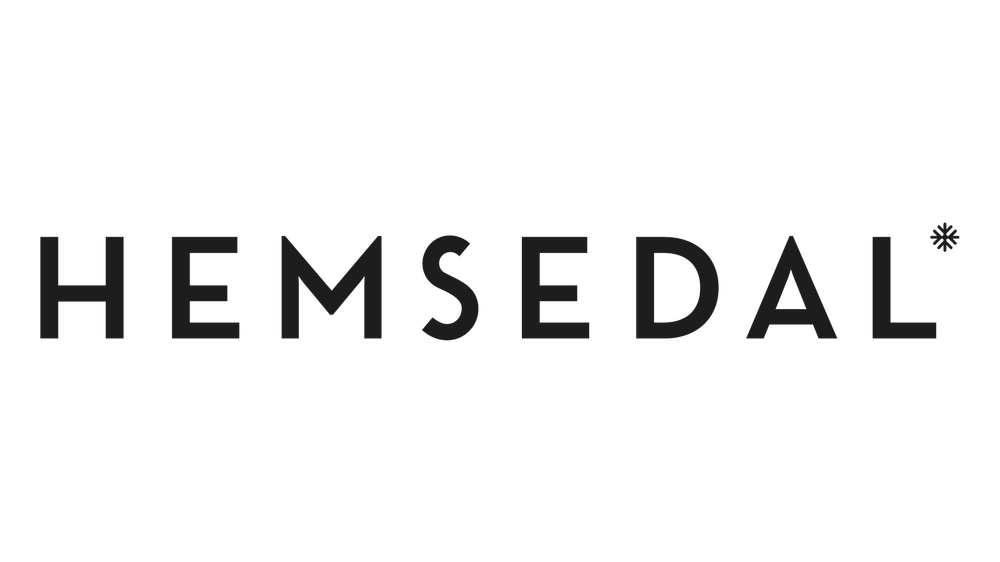 Parkering SkiStar Hemsedal

We have chosen to co-operate with One Park for a parking fee in our parking spaces with payment this winter. At skistar.com you will find more about prices and which parking spaces apply.


Outdoor parking:

Parking fee applies in the period from 0900-1700. Free before and after.
Price: 20 kr / hour pr. commenced hour
Maximum price 1 day: NOK 95


Short-term parking and loading zones:
Short-term parking up to 2 hours.
Fee beyond 2 hours: NOK 50, - per started hour.


Indoor parking garage
New for this year is an indoor car park, here the car can be parked in a warm garage while you ski.
30 kr / hour
DKK 150 / day
NOK 600 / week
See
onepark.no
for payment solutions.


Free parking with SkiStar All
As the holder of a SkiStar All card, you park for free at our facilities in Hemsedal, Sälen, Åre and Vemdalen. Read about
how to add it
to your ski pass.


Electric car:
We use a MER system with 20 charging posts (22Kw) mounted on P4 and P5 (toll plazas). 10 charging stops in each of the parking spaces. Prices apply per kWh and a supplement per minute.
Standard prices from MER will be visible in MER's charging map and the MER app. See current rates for MORE
In addition, we have 4 charging points at SkiStar Lodge Hemsedal Alpin and 6 points at SkiStar Lodge Hemsedal Suites. These are 11kW type 2 chargers.
See
Map of parking spaces
.