SkiStar Hemsedal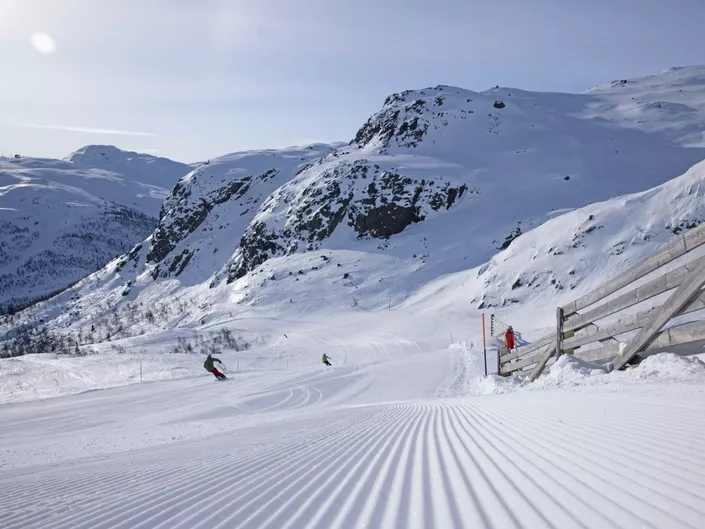 SkiStar Hemsedal is Norway's second largest ski resort with several parks and arenas, a large variety of slopes and off-piste makes us perfect for the adventurous skier and families on ski holidays. Hemsedal has skiing from 3 mountain peaks and has a long and snowy skiing season
Hemsedal offers adventurous skiing from three different peaks with 20 lifts and 51 slopes. Here you get 6 km of uninterrupted skiing from the top to the bottom of the ski resort. Hemsedal has slopes of all levels of difficulty and easily accessible free skiing in the forest and untouched mountain sides, just a stone's throw from the groomed ski slopes.
The children's area in Hemsedal is located at the bottom of the ski resort, right next to our SkiStar Lodges. Here there are bowl lifts and conveyor belts, and green, easy ski slopes for skiers of all ages. In the children's area, there is also Valle's ski land with Valle figures, and a mini-park with small jumps and elements.
Hemsedal has a Fun Ride with jumps, balls and a roundabout that is built to suit everyone, from smaller children to experienced drivers. A little to the right of the facility are the slightly larger parks, Snow Park red and Snow Park blue, with jumps, rails and boxes. Hemsedal also has a ski cross track and an arena with gates for giant slalom with timing.
The ski school offers group lessons and private lessons. Valle's ski school teaches children between the ages of 3 and 9 how to become safe skiers together with our skilled ski instructors and the snowman Valle. Our ski rental has all the ski equipment you need for your alpine holiday, and the ski equipment is suitable for all levels from beginners to experts. If you want to buy your own ski equipment, we have the SkiStarShop Concept Store with a wide selection of skis and clothing for the ski slope and leisure.
Hemsedal has a good selection of cabins, apartments and large cabins, most located close to slopes and so-called ski-in-ski-out lifts. There are also two large SkiStar Lodges for those looking for extra convenience and a prime location. The ski bus runs between most areas and is free for everyone. See all accommodation in Hemsedal.
Book your entire ski holiday in Hemsedal with accommodation, ski school, ski hire and ski school online at skistar.com.

Contact
Opening hours summer 2023
Summer chair lift
1/7–6/8 Mon–Sun 10:00–16:00
12/8–3/9 Sat–Sun 10:00–16:00
30/9–8/10 Mon–Sun 10:00–16:00
(4/9-29/9 closed for construction of new lift)
See details for reception, bike hire and shop.

Opening hours winter 2023/2024
Season start as soon as great alpine skiing can be offered.
Seson ends May 1st 2024.
Opening - 2. Feb
Mon - Sun 09:00-15:30*
3. Feb - 1. May
Mon - Sun 09:00-16:30*

*Dec 24th 09:00-14:00
*Non-stop skiing 26. Des - 13. Mar
Tues and Wednesdays 09:00-19:00
Extra non-stop skiing 12. - 25. Feb
Mon - Thur 09:00-19:00
*Morning skiing 30. Dec - 16. Mar
Saturdays 07:30-09:00
No morning skiing on Saturday 9 March due to Hemsedal Up´n Down.
*Evening skiing 29. Des - 15. Mar
Fridays 18:00-20:30

See opening hours for reception, ski rental and shop.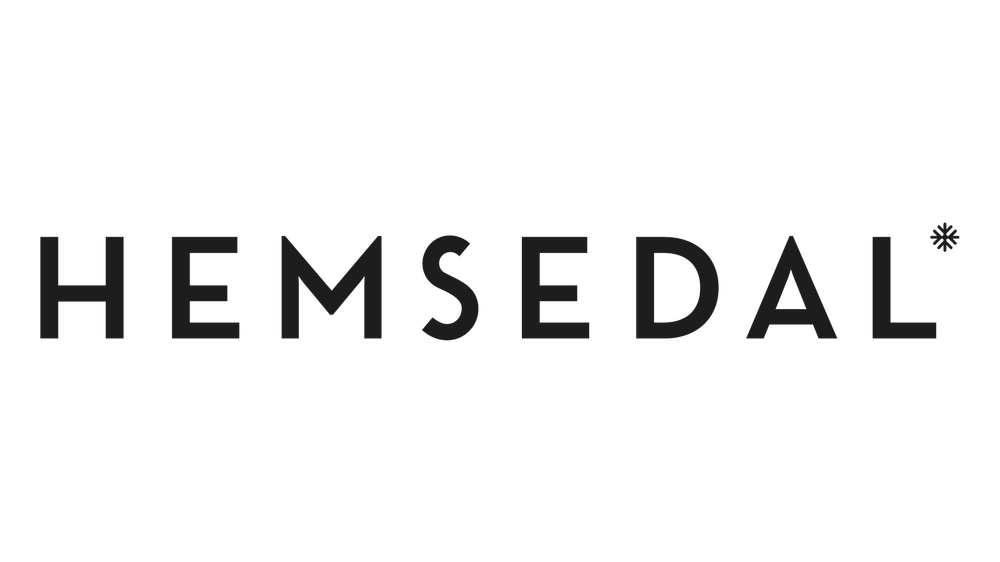 Parkering SkiStar Hemsedal

We have partnered with OnePark, which operates the parking at our Norwegian destinations. At skistar.com, and below, you will find more information about prices and the different parking options.

We have a camera solution with sign recognition.
Payment is made either automatically via a registered card at autopay.io, or by a parking machine on site. The EasyPark app can also be used.
Outdoor parking
Parking fee applies in the period from 0900-1700. Free before and after.
Prices from 20 NOK per commenced hour.
Maximum price 1 day continious: NOK 95. The maximum price may vary during the year, read more.
Short-term parking and loading zones
Short-term parking P7 and P8 is valid for up to 2 hours.
Fee for over 2 hours NOK 20 (1.5 – 20.11)/NOK 100 (1.12 – 30.4) per new hour.
Drop-off/roundabout P1a free for 15 min, then NOK 50 per hour or part thereof.
Applies to everyone - incl. SkiStar All Winter >21 days and SkiStar All Year.
Indoor parking garage (P9, P10, P11)
Per hour or part thereof: NOK 30 (also applies to SkiStar All Winter >21 days and SkiStar All Year).
NOK 150 / day
NOK 600 / week
The maximum price may vary during the year, read more.
Payment solutions and map
See onepark.no for payment solutions.
See Map of parking spaces.
Free parking with SkiStar All
As the holder of SkiStar All Winter >21 days and SkiStar All Year you can park free of charge* in all our car parks in Sälen, Åre, Vemdalen and Hemsedal. To be able to use this offer, you need to register your car registration number with us. See details and registration info here.
*Not included: short-term parking, loading zones and parking garages. At these, also all SkiStar All holders pay according to the applicable rates and follow the general parking regulations.
*Adult and senior passes only.
Electric car

4 charging points at SkiStar Lodge Hemsedal Alpin (payment spaces) (11 kWh)
6 charging points at SkiStar Lodge Hemsedal Suites (payment spaces) (11 kWh)
20 charging stations at P4 and P5 (payment spaces) (22 kWh)
12 charging stations at P1 (payment spaces) (22 kWh)
57 charging stations in P9 and P10 (payment spaces) (22 kWh)
Type: MER
Prices are per kWh with a per minute surcharge.
Standard prices from MER: See MER's charging map and app.
You can also download the MER app via the link.