Avalance cources
in Hemsedal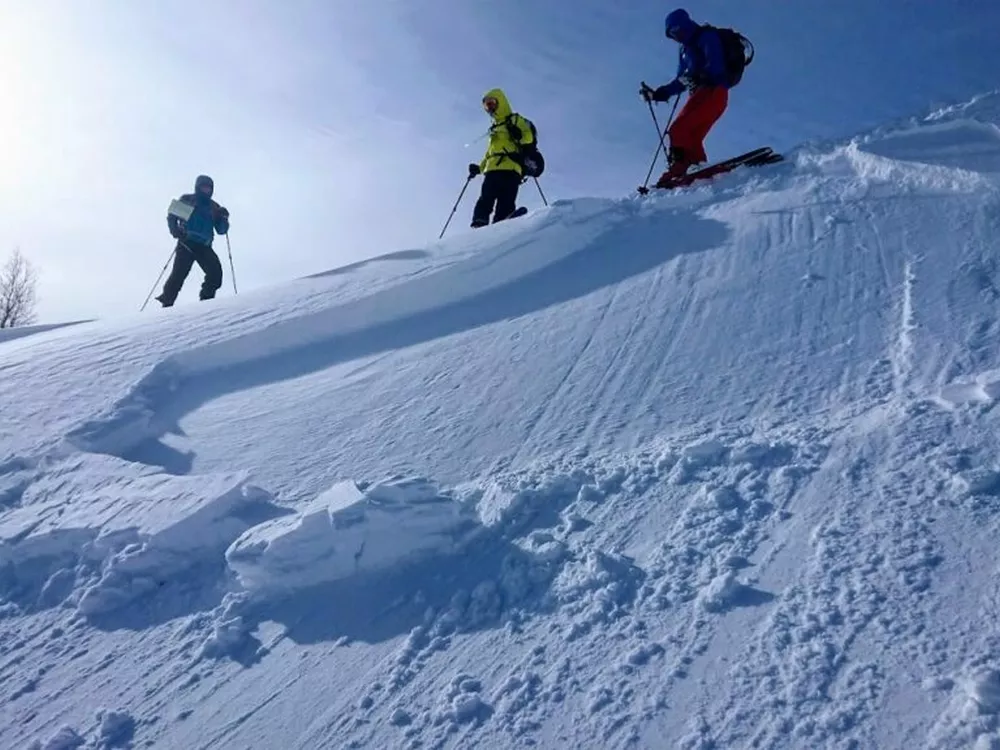 Ønsker du å ferdes trygt og selvsikkert i fjellet om vinteren? Delta på skredkurs!
2 min
Updated 15 November 2023
Acquire valuable knowledge and skills, understand snow conditions, and gain the confidence you need to more safely enjoy the mountains.
In Hemsedal, you can participate in avalanche courses with local, certified guides who know the mountains like the back of their hand.
On this page, you'll find an overview of providers of avalanche courses, more information about ski touring and guides, as well as where you can rent equipment if needed.
Avalanche courses are valuable for many reasons
Safety first: Avalanche courses are an investment in your personal safety and security. Learning how to avoid dangerous situations and how to react if you find yourself in an avalanche situation can literally save your life.
Protect others: When you take an avalanche course, you learn not only to protect yourself but also how to assist others in emergency situations.
Enjoy the mountains more: With avalanche knowledge in mind, you can navigate the mountains with greater confidence and peace of mind.
Local expertise: Avalanche courses are often led by experienced instructors who are familiar with local conditions and terrain.
Become a better outdoor enthusiast: Avalanche courses provide you with a deeper understanding of snow and mountain terrain.
Community and network: During avalanche courses, you have the opportunity to meet like-minded individuals who share your passion for mountains and snow.
Feel more confident: Having the knowledge and skills required to navigate avalanche-prone terrain gives you a sense of confidence.
Respect for nature: Avalanche courses also teach you how nature functions and how to navigate it without unnecessary disruption.
In summary, an avalanche course can be a life-saving investment in your safety and enjoyment in the mountains. It provides you with knowledge and skills that can be invaluable when exploring avalanche-prone areas. So why not take the first step toward becoming a safer and more competent mountain enthusiast by signing up for an avalanche course? Your safety and security are well worth it.
More courses and guiding in the winter mountains
---