Hemsedal Up N' Down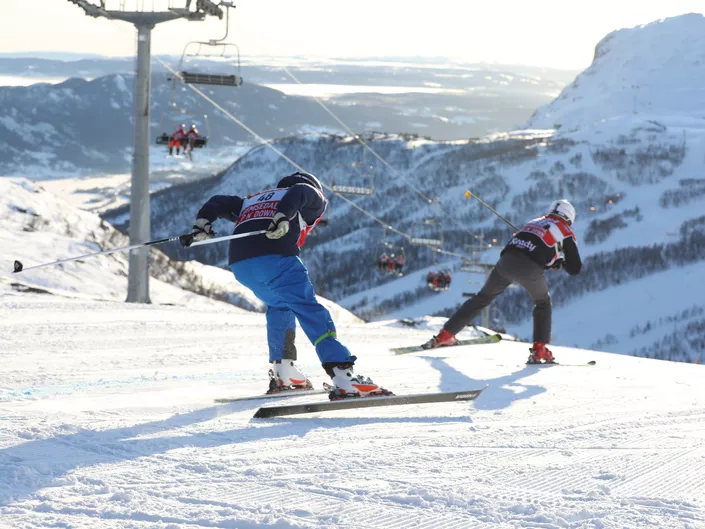 Welcome to Hemsedal Up N' Down. A lift based ski event with start in Hemsedal Skisenter and finish at Skistua.
Hemsedal Up N' Down
Hemsedal Up N' Down is a lift based ski event that happens in Hemsedal Skisenter and ends in the bottom of Skistua
The race is a team competition with 2 or 3 persons. The race starts at Holdeskarsheisen lift, and by using the lifts you are reaching the three different peaks, Roni, Tinden and Totten II.
You can choose alpine, snowboard or telemark. The avarage time in the team is the the time that you are competing with.
The three fastest teams in each group will be the winners and share a prize of NOK 30.000,-. In addition there will be great prizes for raffle.
This event is suitable for most levels, but remember that you are responsible for yourself and to be enough trained for a participation.
Welcome to the most awsome ski race in Scandinavia.

Groups: Women, Men and Mix. Age: from 14 year. Participants younger than 18 years old, need a signed permition from their guardians.