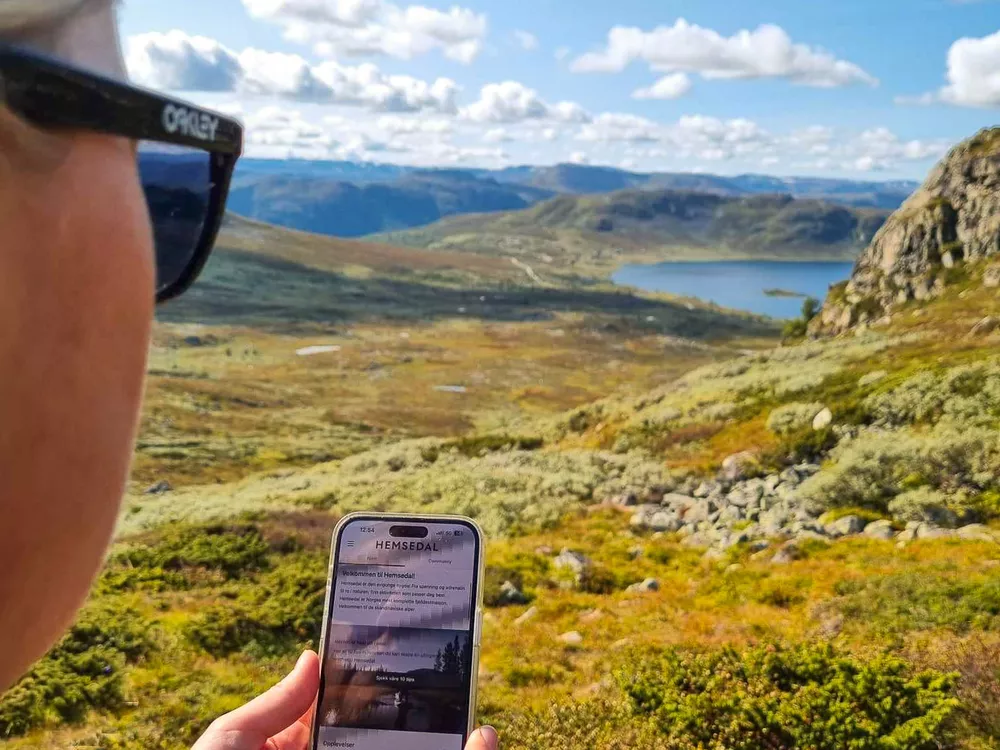 Updated 04 September 2023
Hemsedal has launched a new app to give you a unique experience of the mountains and nature. With the app hemsedal.com you can explore Hemsedal in a new way, whether you are looking for some cycling routes, hiking tips, activities or fantastic food experiences, you will find everything in the Hemsedal app.
In the app you will find information and booking of activities, restaurants and historical places, you will get a holistic experience of what Hemsedal has to offer. A new and very useful function in the app is the planner, here you can plan your trip in Hemsedal and the app will find the best path for you from start to finish. You can choose between several different map bases and plan your experiences

- I LOVE the planner in the app says Katarina at Destionation Hemsedal. For example, if you want to go from the center of Hemsedal, up towards Harahorn and on to Lykkja and down to the center again, the app will show you the best route for that, based on which activity you have chosen. Super easy to use and you can save the trip for offline viewing, share it with your hiking or biking buddies and of course you can see length, height and estimated time spent on the hike.

The app comes in two languages, Norwegian and English, so that it is available to everyone who visits Hemsedal. Click on the link and read more about the app and the map technology that Outdooractive offers.

Download onApp Store | Google Play and discover Hemsedal in a completely new way!
What you will find in the app:
All marked hiking trails in Hemsedal
All marked bike trails in Hemsedal
Restaurants in Hemsedal
Activities both summer and winter in Hemsedal
In map view, you can choose whether you want to display content directly on the map or not.
Challenges, which are different challenges where you will, for example, visit some hiking destinations in the village or climb all the Top20 peaks
There is of course a compass in the app, you can find it on the map in one corner.
Plan trips directly on the map that are not marked trips. The planner puts the trip to existing paths and roads on the map, and you can choose the type of activity you will do to get to your final destination and then it creates a recommended route with time spent, how long the trip will be and much more.
Several different map bases
My map, where you can save your favorite trips
Skyline, here you use your phone's camera to show what you see. For example, which mountain peak is over there or restaurants or whatever you want to look for :)
You can track your activity and get the results of the trip you've been on.
Warning and closures of all or parts of paths or tracks