10 tips for the
ski holiday in Hemsedal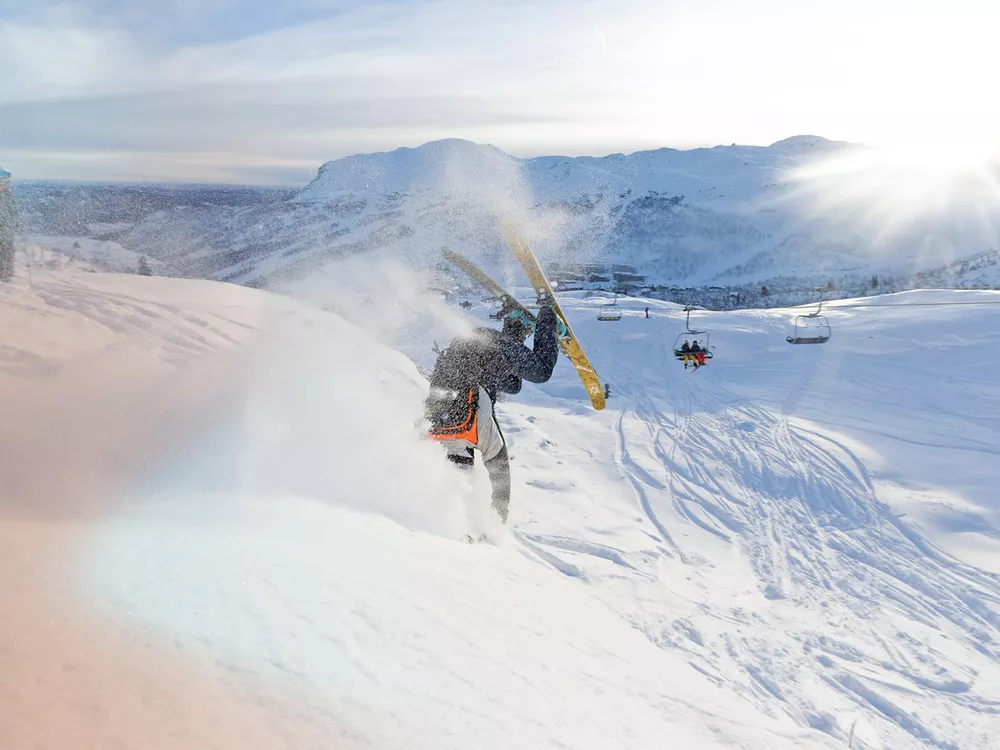 Welcome to Norway's most complete ski destination. In Hemsedal, the whole family can enjoys themselfs skiing in one of Norway's largest ski resorts with perfectly groomed slopes, a large children's area, cool parks and easily accessible off-piste. In addition, you can enjoy cross-country skiing both in the high mountains and down in the valley, discover the mountains with dog sleds or relax at one of our great restaurants or in the pool club at Fyri hotel.
By: Katarina
5 min
Updated 31 October 2023
1. Skiing
At the top of the list is Hemsedal ski resort and SkiStar Hemsedal. Here you can enjoy carved turns in beautiful trails, challenge yourself in the self-timer trail or in the skicross trail. Practice tricks in one of the many parks or just take a breath and enjoy the great views that you have from the four mountain peaks. Here in the Scandinavian Alps, on fine weather days, you can enjoy the view all the way to Glittertind, Galdhøpiggen and the other peaks towards Jotunheimen. In the large children's area you will find many trails and a separate small park that suits the juniors. Here you can also meet the snowman Valle, together with him the children can ski, ride a snowmobile and watch the Valle how among other things. You will find many restaurants, accommodation, shopping and ski rental in the area around Hemsedal ski resort.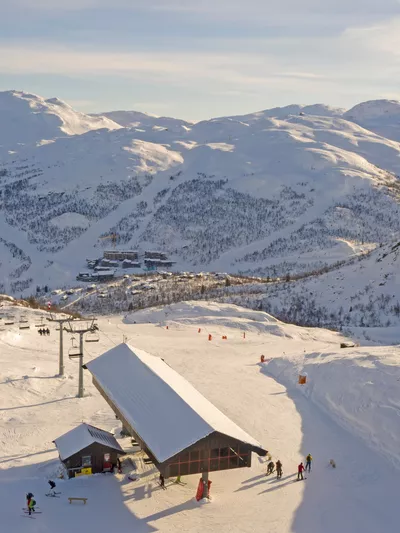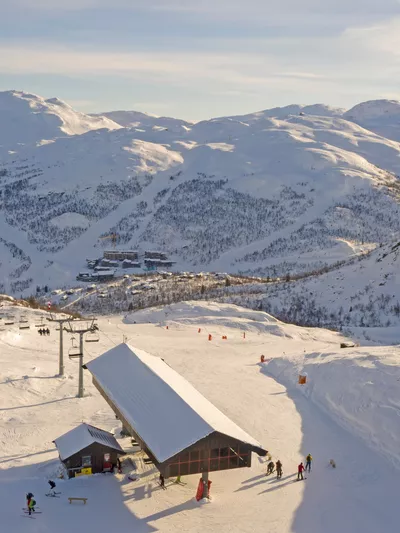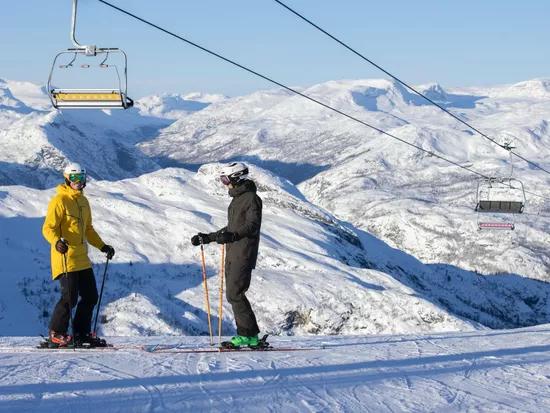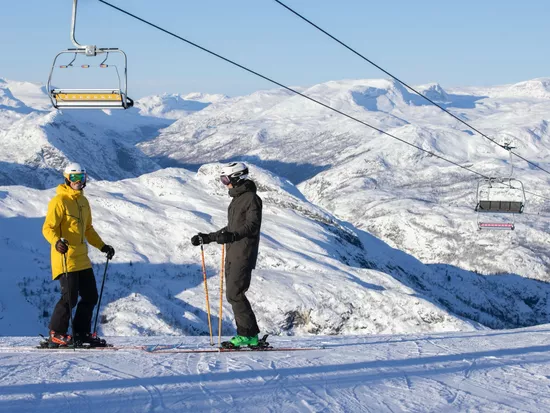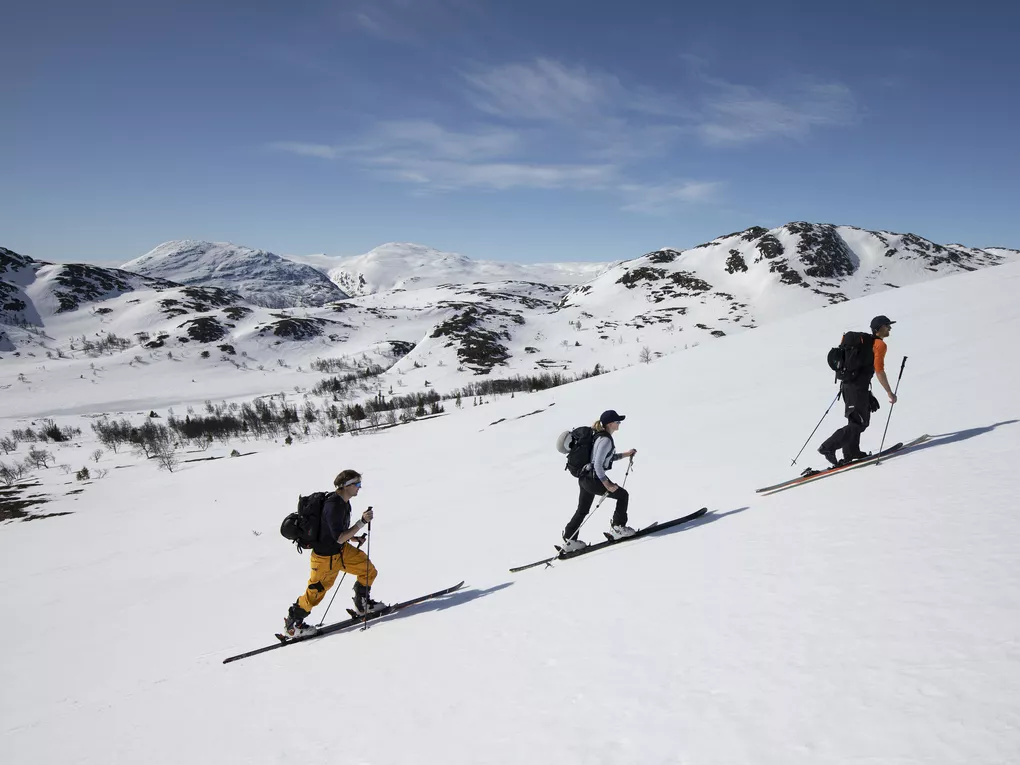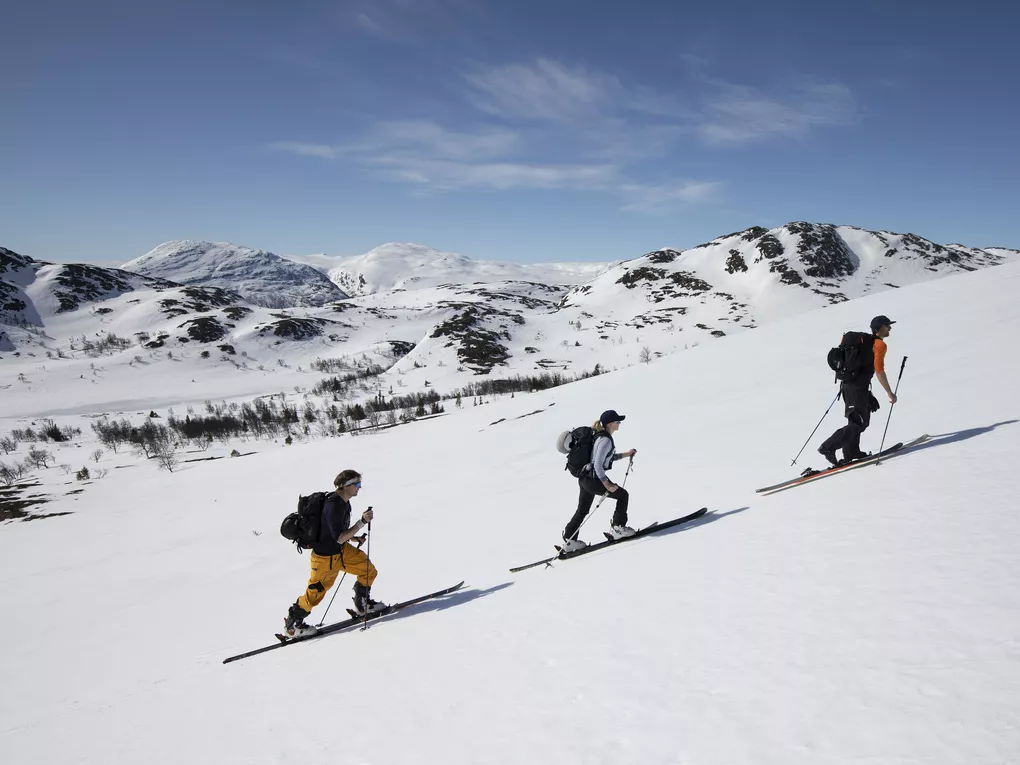 2. An eldorado for ski touring
Have you also been bitten by the ski touring bug? Then Hemsedal is for you. Here you have the opportunity to both go ski touring from Hemsedal ski center, Solheisen ski center or go on one of our beautiful mountains around the valley.
After a few days in the ski lift, it might be cool to experience going on a ski tour to a summit. With some snacks in the backpack, it will be a pleasant trip for the older ones in the family or group of friends. We have classics such as Nibbi and Svarthetta, as well as several peaks on Hemsedalsfjellet, which a few years ago were hidden gems, but have now been discovered by summit enthusiasts. You can read our article on ski touring summits to get some tips on both easier and slightly more difficult summit tours. Another tip is to check out the book by Moutain guide Jørgen Aamodt "Toppturer i Hemsedal" (only in Norwegian) - here you will find many tips about both classics and maybe tours you have not tried yet.
Remember to check the weather forecast and avalanche warning before setting out on a trip. In Hemsedal, different avalanche courses are offered every year, follow the calendar. Another tip is to hire a guide, then you can get safely up and down and you can benefit from many good tips on the trip. WeYou should also always bring avalanche equipment and if you do not have it, you can rent from moh+ sport.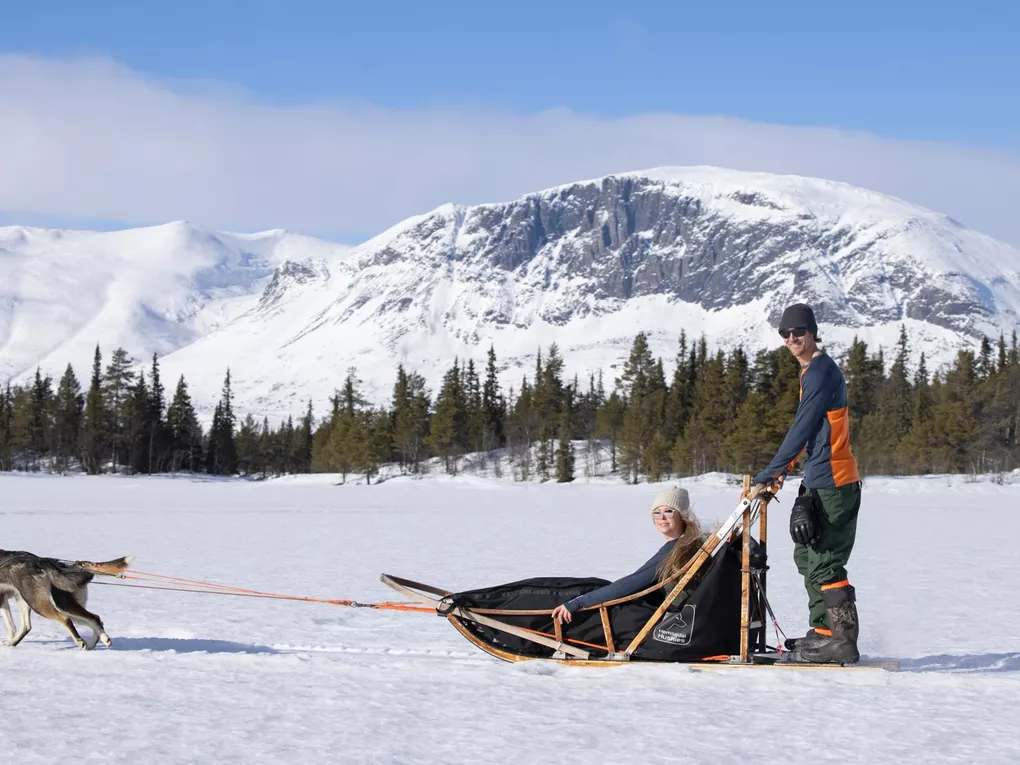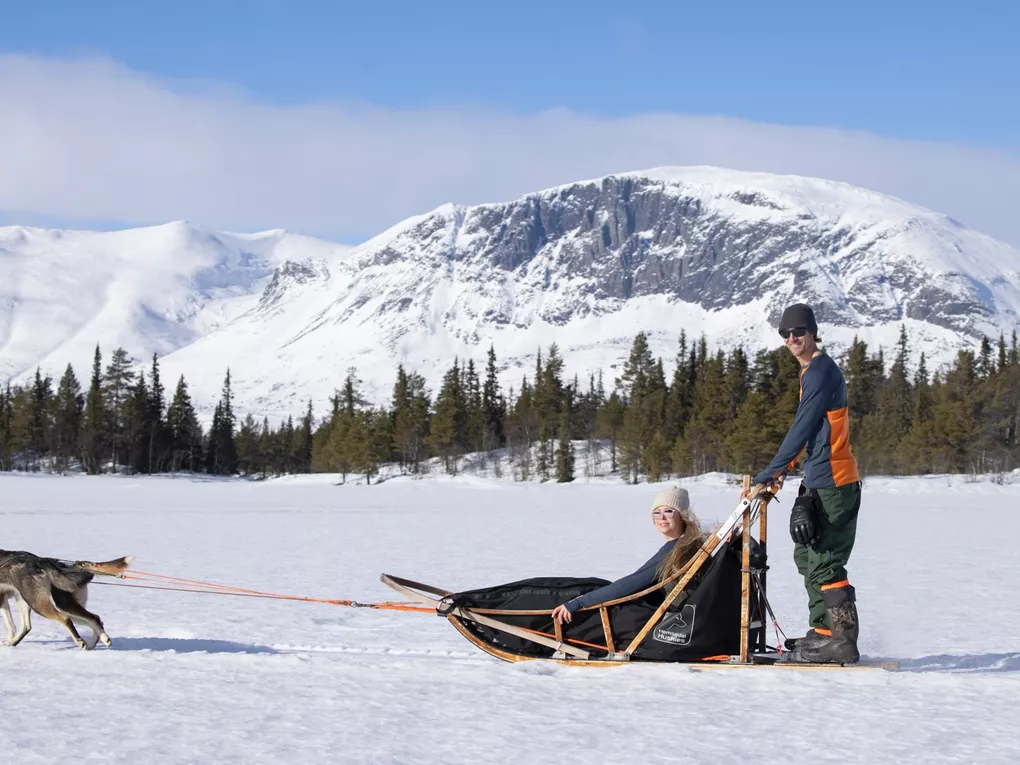 3. Dog sledding with Skogshorn in the background
Running your own dog team gives a feeling of freedom at the same time as it gives a bit of an adrenaline rush to control six dogs. In the mountain it will be you and the dogs and Johan who runs Hemsedal Huskies. If you do not want to run the dog team yourself, your team mate can run the dogs and you can enjoy yourself in the dog sled. The experience at Hemsedal Huskies begins with howling and eager dogs that want to go on a trip, you pick up the dogs yourself and connect them to the dog team before you drive off with a jerk. When the dogs start running, everything becomes quiet and you can just enjoy the snow-covered trees and look at the beautiful mountains around you. We strongly recommend taking a trip to Hemsedal Huskies during the winter.
4. Horseback riding
Do you like horses? Have you tried riding in the winter? At Haugen gård you can join half-day or full-day trips in Lykkja. When the mountains are dressed in their white suit and the sun shines over a blue sky, it is beautiful to be on a horseback ride in the mountains. Bring your family or group of friends, riding suits most people and the trips are adapted to the group's skills. Book your trip online at bookhemsedal.com so you do not miss this adventure in the mountains.

Feel the freedom of the wilderness when you are in Hemsedal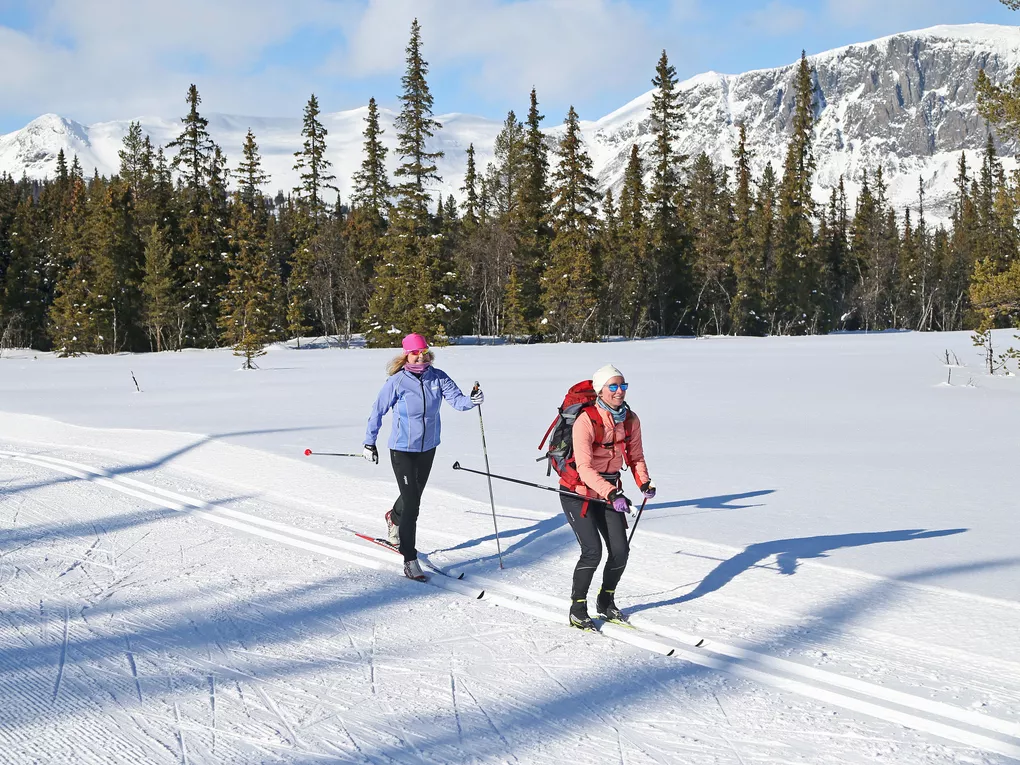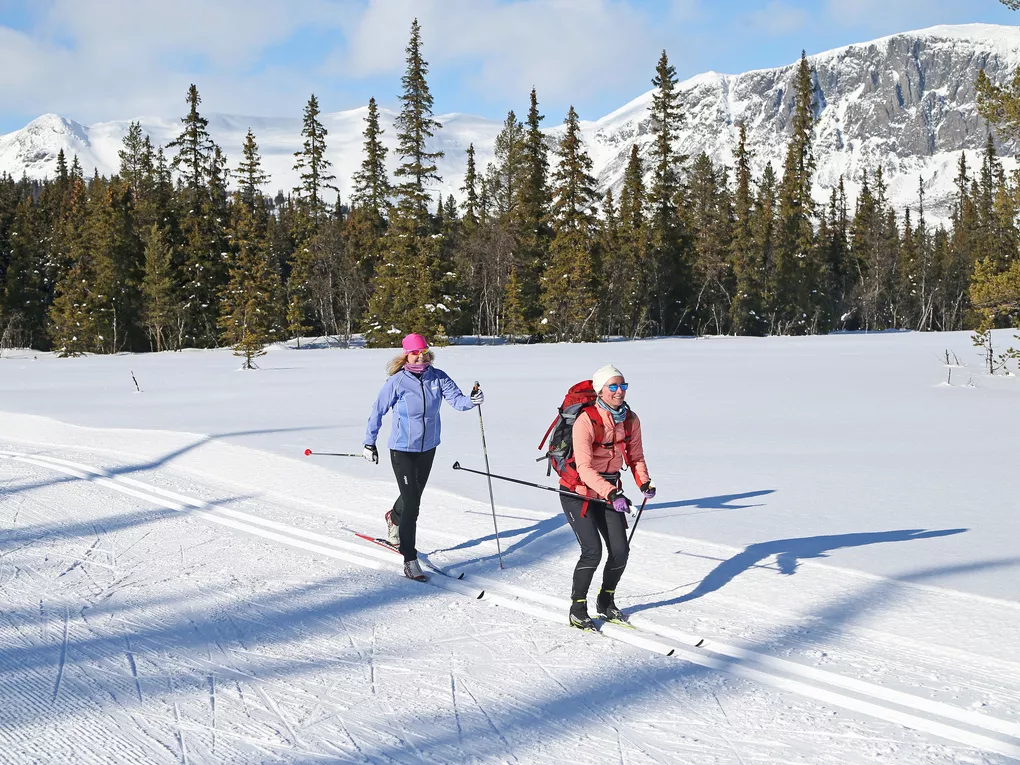 5. Cross-country skiing
In Hemsedal it's not all about alpine skiing. We have over 250 km of groomed cross-country trails, so come and enjoy our answer to tram rails in the mountains!
Here you can enjoy cross-country skiing in both forest and valley conditions, and from the weekend of week 6, the marked trails high in the mountains are ready for you.
At Gravset ski stadium you will find many circular trails, ranging from children / beginners of 1 km to more advanced up to 20 km. At Gravset, artificial snow is also made, so here the trails are ready as soon as it is cold enough to produce snow. In the center you will find training trails in Totteskogen and along the entire valley you can enjoy the valley trails which are quite flat and easy to try. If you come to Hemsedal in the spring, we recommend a trip to the high mountain trails - you will find them in Holdeskaret, up behind Hemsedal ski center, on Kjølen in Lykkja and along Kongevegen towards Bjøberg and over to Bulien and Grøndalen.

6. Après ski
Have you experienced après ski in Hemsedal? Here we are simply the best at après ski in the whole of the Nordic region. You have Stavkroa who reigns as a flagship within the category, where you can sing and dance all evening long, to both modern tunes and old classics in a good mix by Stavkroa's own DJs. Do not miss Stavkroa All In parties at New Year, Easter and the end of the season.
At Skistua and Hollvin you will find the classic après ski with live bands playing songs we can all sing along to. At Skistua there are both indoor and outdoor après ski with Norwegian and Swedish live bands and often festivals at Easter and at the end of the season. At Hollvin, the après ski is indoors.
Slightly calmer après skis can also be found in Hemsedal. At Skigaarden and Skarsnuten, DJs often play music while you enjoy the sun on the veranda. Also, Lodgen spiseri and Fjellkafeen some weekends during the season offer troubadours who play chill music.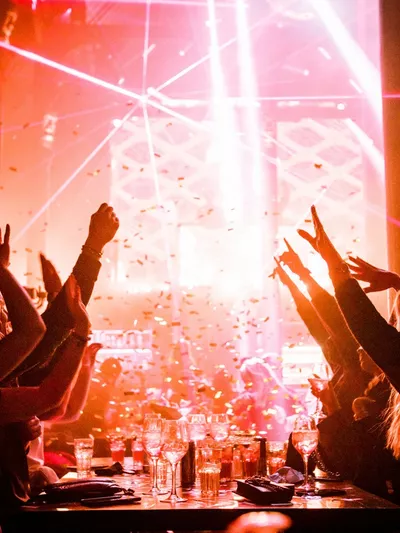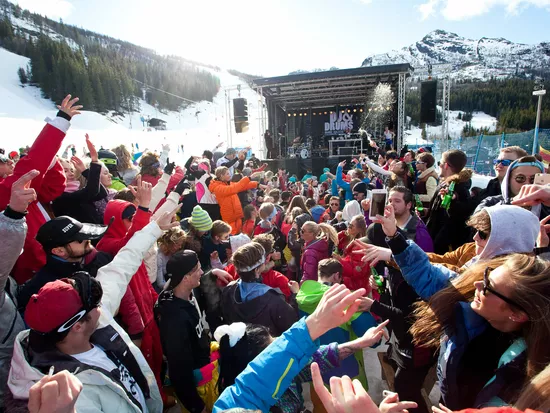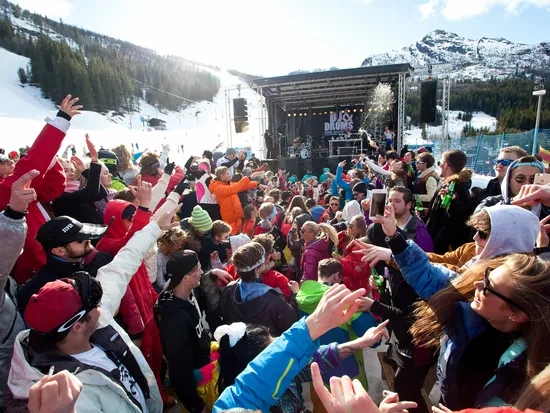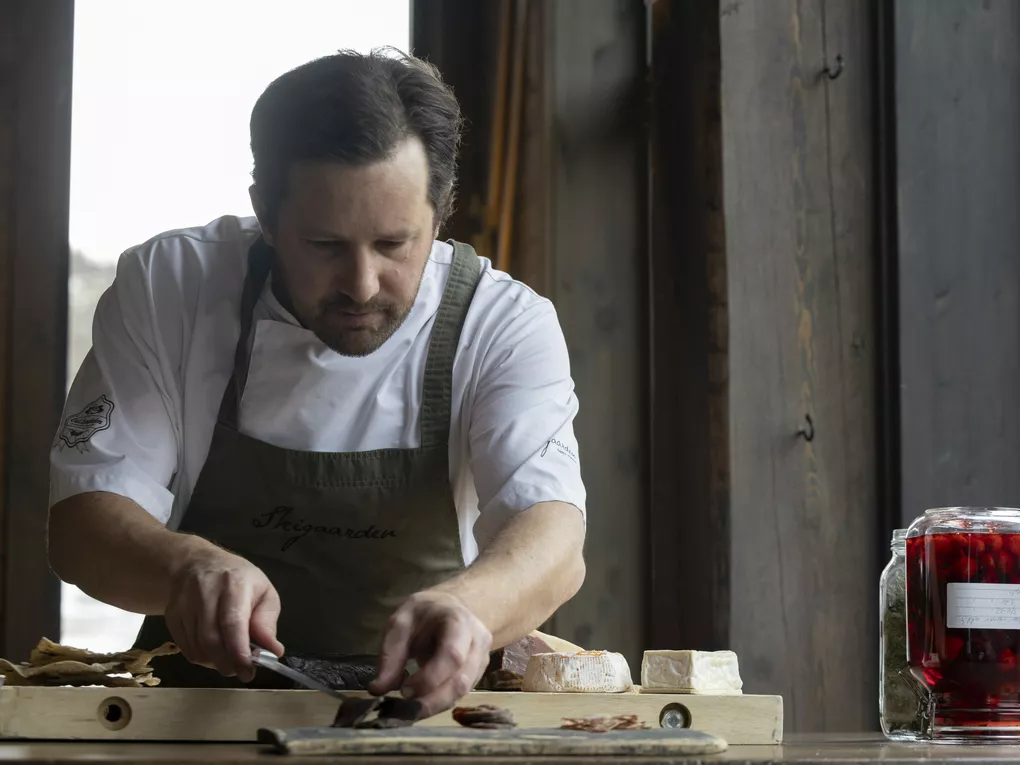 7. Food experiences
In Hemsedal you can enjoy many wonderful meals during your holiday. Try breakfast at a local cafe in the morning, have lunch somewhere else and in the evening you can enjoy local food at one of the restaurants in the village. At Harahorn hotel you can experience local food in it's right enviroment with the snowy mountains outside the windows and the crackling fire in the restaurant, this is a magical place to enjoy Hemsedal.
In the center of Hemsedal you will find Hemsedal Cafe which is the place skiers have beeing hanging out since the 80's. Here you will be served food with local ingredients from farmers in Hemsedal as well as Italian pizza. A little further down the street you will find Elgen bar and Tapas club at Skogstad hotel, where you get a taste of the Mediterranean at the Tapas bar and at Elgen you can have a good lunch after some skiing or watch a football match and eat a tasty pizza.
Did you know that we have two cafes in the center? Elmas Handel and Arti café. At Elmas Handel you can enjoy your coffee together with one of Belinda's good sandwiches or maybe a cinnamon bun. On the outside, the same goes for Elgen bar, you have the city center's best opportunity for relaxing and "people watching". You can feel a bit urban, but with a more beautiful view than in the city. At Arti café you will find Solveig who in dialect serves you coffee with something to eat. Here you can be served delicious cakes, soups and freshly baked horns, and if the weather permits it you can enjoy the tranquility of the outdoor terrace which overlooks the river Hemsila.
In the ski center and the surrounding area you will find many different restaurants. Everything from luxury meals at Fyri resort, Skigaarden and Skarsnuten hotel to delicious lunches at the ski restaurants Fjellkafeen, Skistua, Hollvin, O'Learys and Lodgen spiseri. At Lodgen spiseri you also have an ala carte restaurant where you can enjoy Micke's cuisine in the evening or order take-away to the cottage. We recommend that you check the menus and social media of the restaurants to get inspiration on where to enjoy your next meal.
If you are looking for locally produced food, you will find it in one of our grocery stores, which often has its own "freezer" and its own shelves with our great local food products from Tamt & vilt, Flatbrødbakeriet, Spekeloftet and Himmelspannet. Also read about the story behind Himmelspannet and how they work to bring out some of Norway's best cheeses in our article.
One last tip, check out Scandinavian Alps Coffee roasters if you like good coffee, it is Adrian who roasts his own coffee here in Hemsedal. With Adrian you can go for coffee tasting and you can find his shop at Ulsåk and his coffee can also be found at Kiwi at Ulsåk in addition to online. Read our article about Adrian and his passion for coffee and skiing.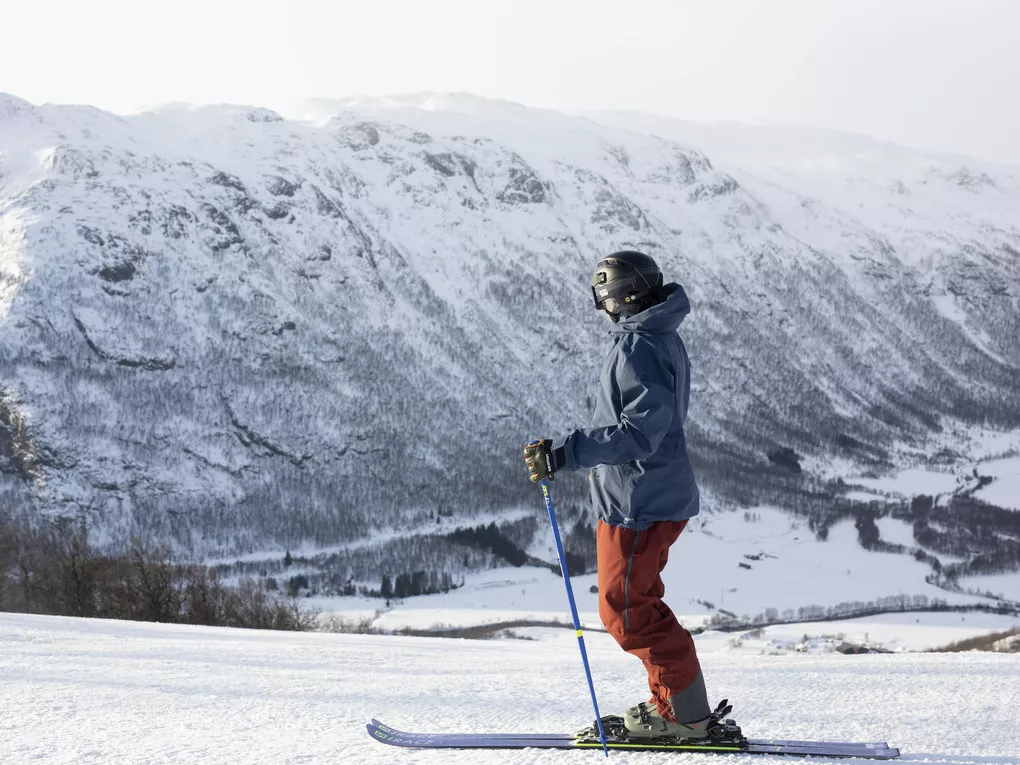 8. Solheisen ski resort
Our little gem in Grøndalen. At Solheisen you can enjoy fantastically well-groomed trails and a super cool park for those who are a little more advanced in their park skills. Solheisen, translated to the Sun lift, is located as the name suggests on the sunny side of the valley and you can enjoy skiing and snowboarding with the sun warming your face. There is a small children's area with a children's lift and some small jumps that are great for the little ones to practice on before continuing to the larger park. Solheisen also has a cozy café where you can enjoy food from the collaboration with Harahorn hotel and the chefs there. The cross-country trails are right next to the car park and the ski touring opportunities are many so here you can enjoy yourself for several days.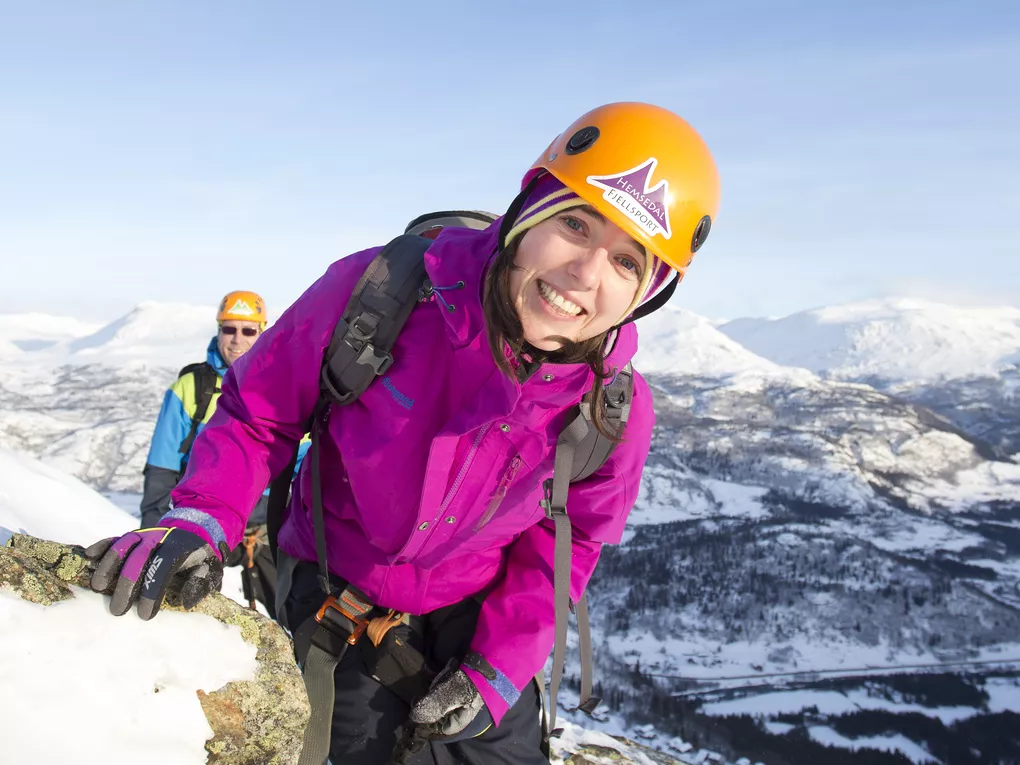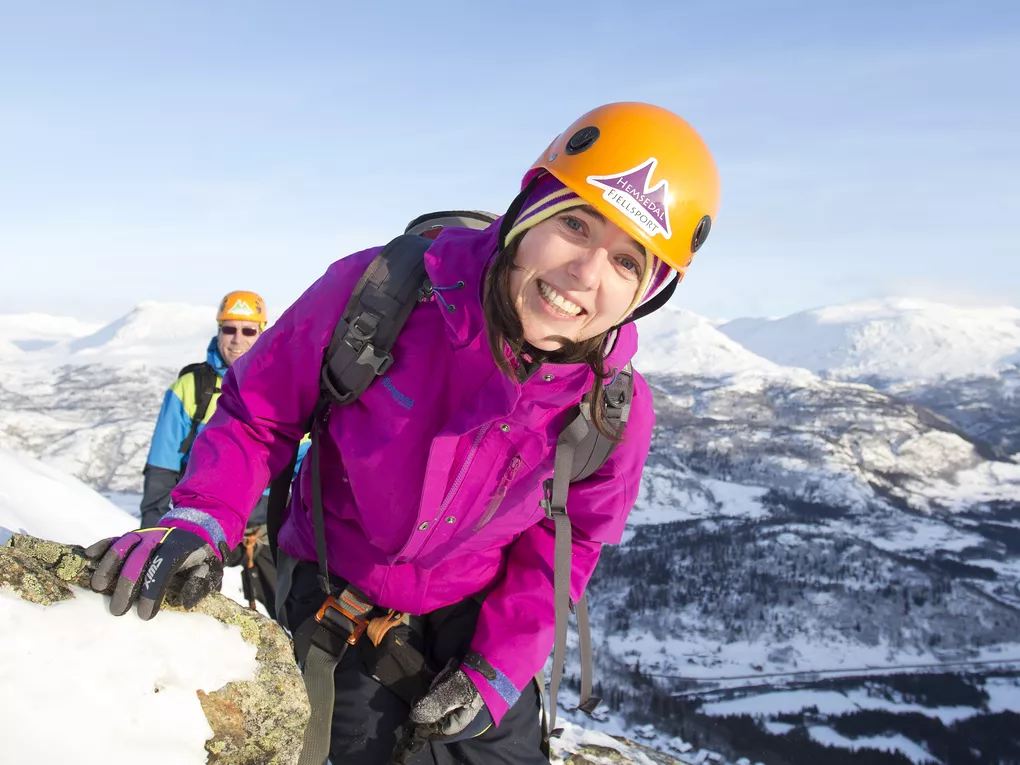 9. Activities
Are you looking for challenges for yourself or adrenaline-fueled activities? Then we probably have something for you. Do you like heights? If so, try Via Ferrata in the winter, the trip begins at Skarsnuten and you climb with a guide to the top of Vesle Røgjin. I promise that you will experience both adrenaline and a sense of achievement on the way up and down the mountain.
A little more family-friendly activity is indoor climbing in the Climbing Center which you will find at the bottom of Hemsedal ski center. Here you can feel safe with instructors who can teach you the basic technique of climbing and with self - belay you can climb 12 meters into the air before you pull yourself out and slowly fall back to the bottom again.
Sledding in the ski center, is it possible? Yes of course. In the afternoon when the lift closes, you can join the sledding from the top of the chairlift and Fjellheisen and ride with a guide all the way to the bottom again. This is a lot of fun and also requires you to control the speed for it not to go too fast. Tip, it can be good to bring ski goggles, warm clothes and gloves.
If you are a little more of the adventurous type, then maybe you dare to join ice climbing. This is an activity that you probably will not find everywhere, but Hemsedal is actually known all over the world for being a very good place for ice climbing. Here you sign up for a tour with a guide and get training and equipment included in the price. A fun and different experience that is recommended.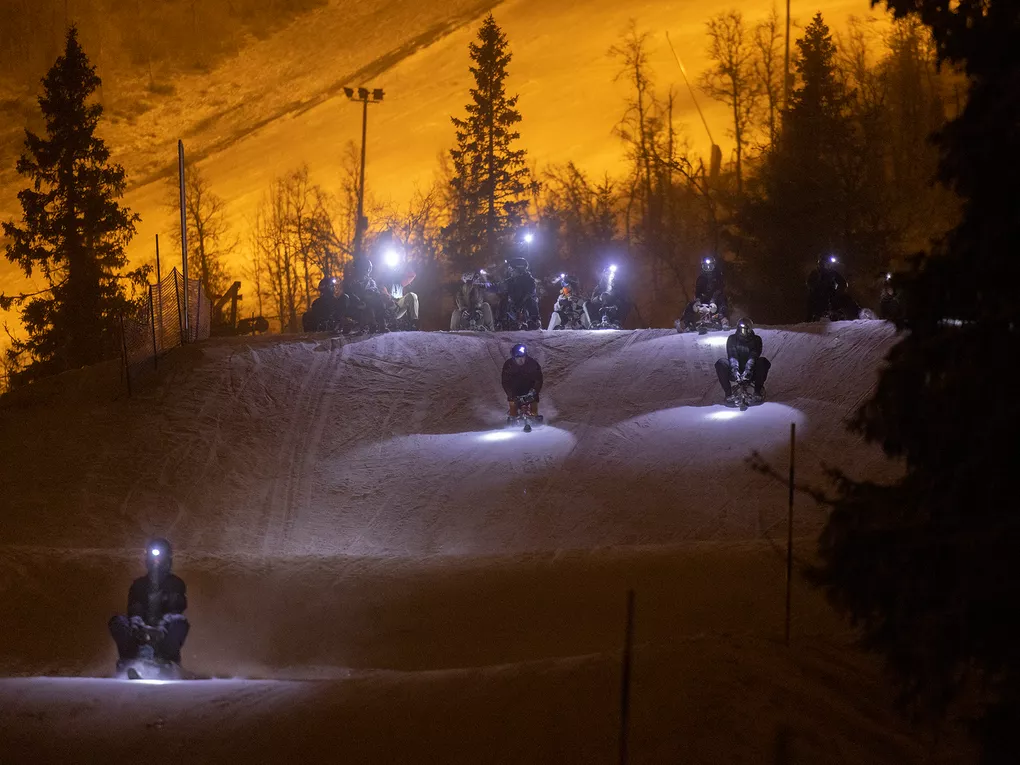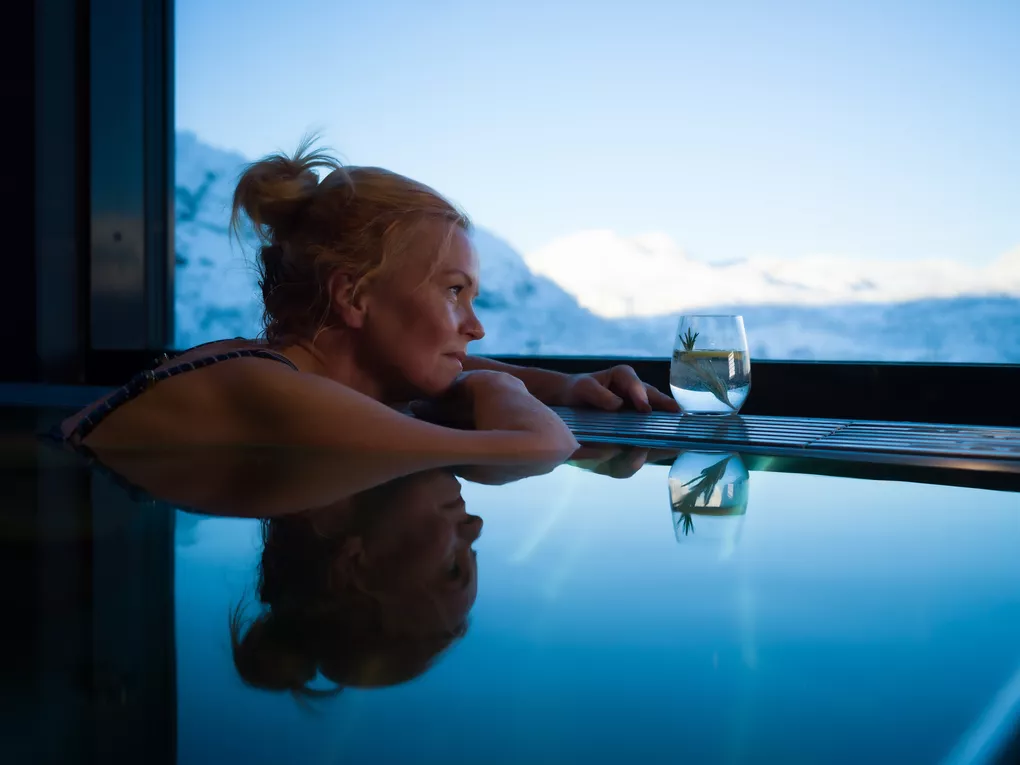 10. Pool club and massage
At Fyri hotel you can book a fantastic experience - the pool club. Here you can in the middle of winter, enjoy life in an outdoor pool that is heated up to 36 degrees celsius. You will be served drinks and small dishes by the pool and you can relax and just look at the beautiful view of the mountains. You also have an indoor pool and sun loungers where you can relax and get your heart rate down after days of adrenaline-filled activities.
Skarsnuten hotel has a brand new Spa and wellness area with jacuzzi and saunas. If you are up for some amazing spa treatments Skarsnuten is the place for you, check out their menu here and book your appointment already now.
Do you feel stiff and want a massage? Then make a booking at Helselaben and take a well-deserved hour on the massage bench. When the longing for the gym becomes too great, you have two places to choose from in the center, Helselaben and Åreknuten.
Hope you got many good tips for your holiday in Hemsedal and that we see you this winter!