Train from Oslo or Bergen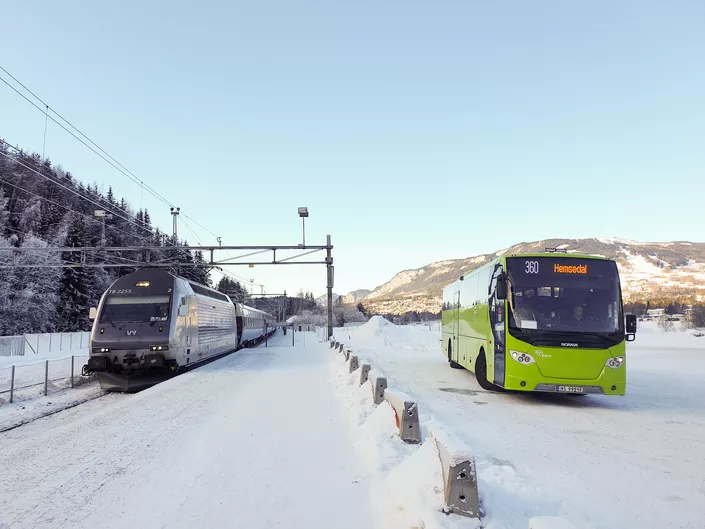 There are daily departures to Gol from Oslo and Bergen. From there, the bus or taxi journey is only 30 minutes.
Hemsedal can be reached by train, aka Bergensbanen, from both Oslo and Bergen. If you travel from Bergen, you will see fjords, mountains and Europe's largest mountain plateau, Hardangervidda. The stretch's highest station is at Finse, 1,222 meters above sea level.
The train stops in Gol, about 30 min from Hemsedal. From here you can take the local bus Brakar route 360 or pre-book a taxi.

Bus
There is a connecting shuttlebus with all trains except the night train. You can book the full journey by train and bus at vy.no/en or via the Vy-app.

Taxi
Alternatlively, contact Hemsedal Taxi or Hemsedal Taxisentral to pre-book a taxi.
Alternative from Oslo - bus VY170
Another alternative from Oslo is to cath the bys VY170 that goes from Oslo through Hemsedal. Rad more here: Vy express bus VY170 from Oslo to Hemsedal.

More about transportation
---