Biking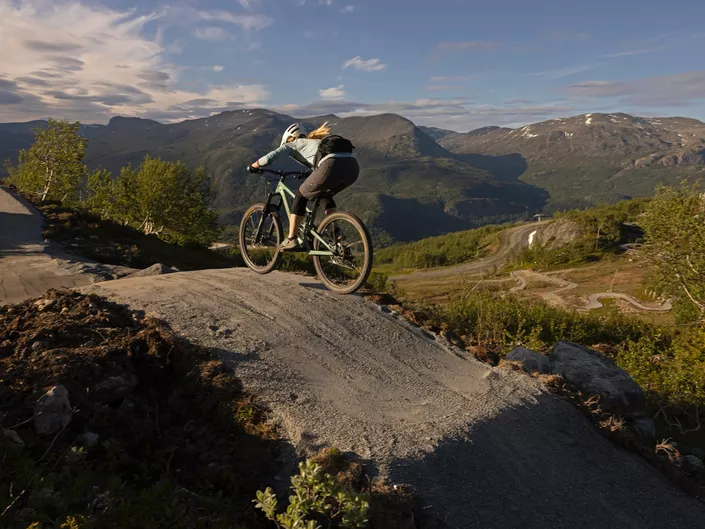 Enjoy trail biking on mountains and trails in Hemsedal. This summer, we open our new blue flow trail, it has a total lenght of 10,5 km of which 8 km is continous trail. In Tottelia Bike Park you can enjoy cool trails for the whole family .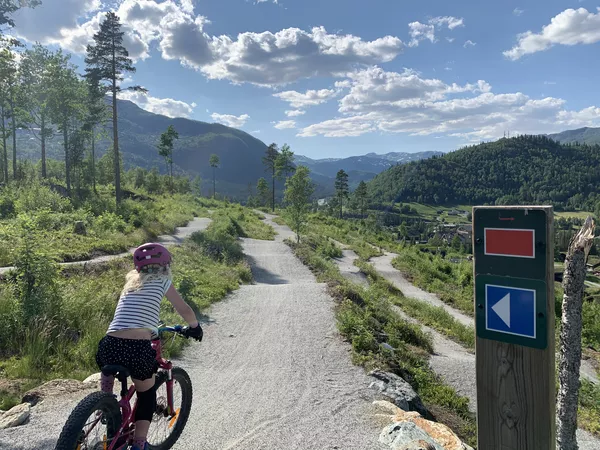 Welcome to Norway's new trail bike destination, Hemsedal.
This summer,you can try your hand at 8 km continous flow trail from top to bottom of Hemsedal ski resort. The start of the floating trail is from the top of the summer-open chairlift Hollvin Ekspress in Hemsedal ski center and the blue flow trail winds it way down the mountain.
On the top of the flow trail there is a small round trip going back towards Fjellkafeen, if you just want to take a shorter ride before going all the way down the mountain. In total we now have 10,5 km of flow trail in Hemsedal rides.
We are getting bigger
We are building paths for over 35 million the next three years and while the excavators are running at full capacity, and preparing a green flow trail for biking and strolling and a red flow trail for the pro bikers, you can enjoy the blu flow trail and the family-friendly trails at arena Tottelia who are already finished.
Tottelia is Hemsedal's playground for two wheels. Centrally located between the center and Hemsedal ski center, right behind Fyri Hotell. Here you will find circular trails with green, blue and red grading, a total of 2 km with flow, dosages and jumps for all levels. Here you will also find a cozy campfire for a break with a great view of the valley.

The marked cycle routes can be found in the valley, in the forest, on the high mountains, on gravel roads and trails. All routes are connected so you can cycle to all sights and attractions in Hemsedal.
Discover Hallingdal rides
---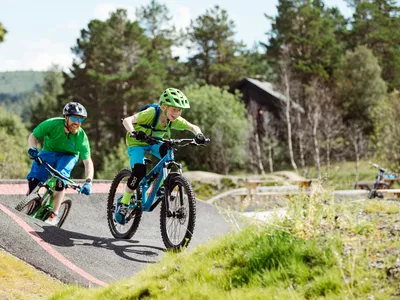 Geilo rides
Mountain biking on pump tracks or mountain paths