Information about
Hemsedal rides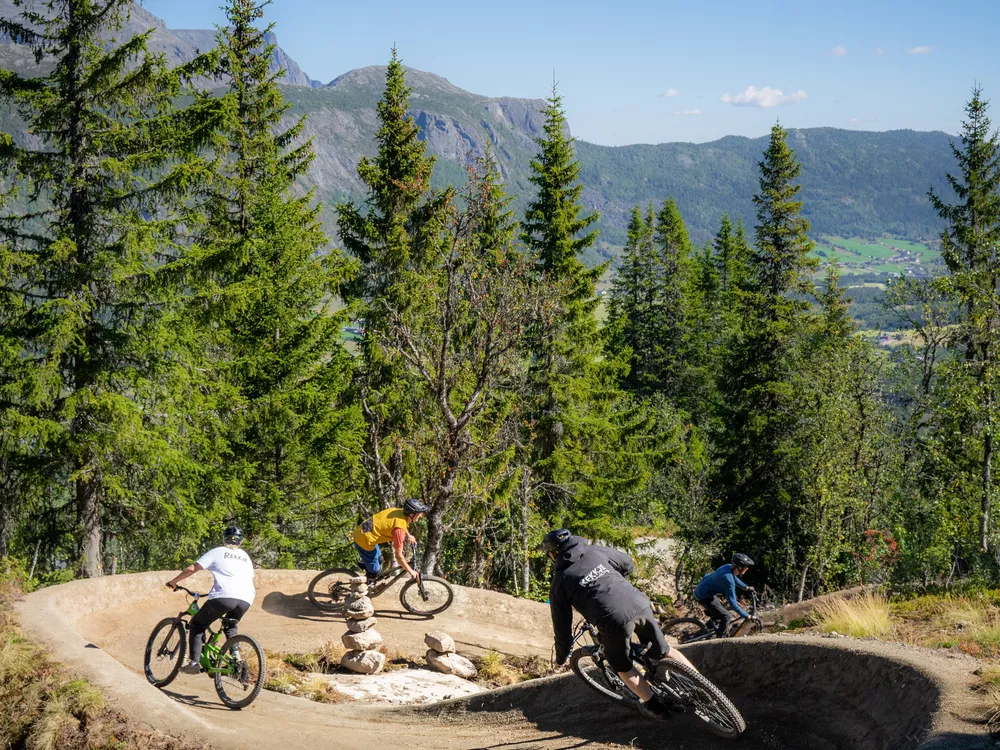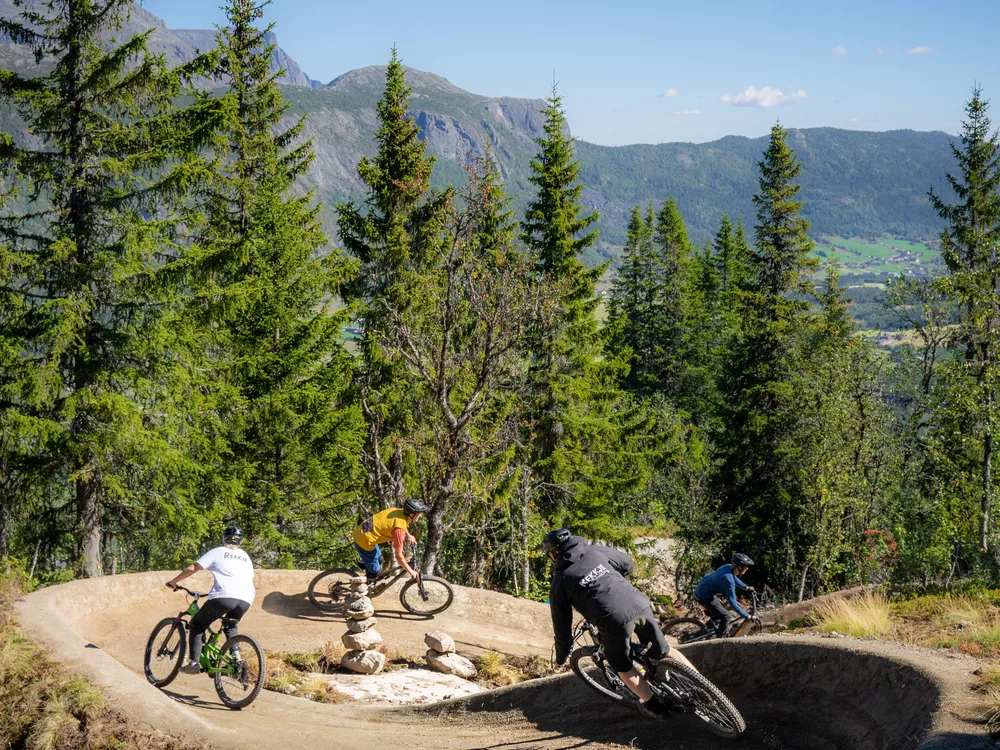 Hemsedal is at full speed in the development of both ski and bike products, and this summer SkiStar is building a brand new chairlift ready for the coming winter season that takes you straight from Hemsedal Skistar Lodge, at the bottom of the children's area, and up info the mountain.
2 min
Updated 10 July 2023
And there will be more lift construction this summer! For the 2022 season, Hemsedal arranged a brand new snow park, which has been designed in collaboration with Olympic champion Birk Ruud. Towards next winter, the park investment will be stepped up another notch with the construction of a separate T-hook lift for the park.
The construction projects will unfortunately have some disadvantages for cyclists now in 2023:
The upper part of Silverstone will be closed throughout the season. The temporary starting point for the trail will be behind the Fjellkafeen, where you follow the prepared path a few hundred meters before the flow cycling starts.
In connection with the snow park, the westernmost part of Silverstone, as in the 2022 season, will be blocked off, and temporary access will be arranged
The Hollvin lift will be completely closed in September, as the construction activity means that it will not be safe to travel in the entire lift area during this period
We believe that the offensive development in Hemsedal is absolutely necessary to be able to give skiers and cyclists the most complete mountain experience. With such large development projects, it is unfortunately difficult to completely avoid shorter periods of inconvenience for our guests.
This summer, cycling in Silverstone and opening hours in the lift will be somewhat reduced - but at the same time Hemsedal is bursting with a brand new 7 km red graded flow path, as well as a 2 km panoramic loop, starting at the top of the Hollvin lift. Here we are talking about a doubling of the bicycle product in Hemsedal! In other words, there is a lot to look forward to and a good reason to take the trip to Hemsedal by bike this summer.