Hemsedal Up N' Down
is back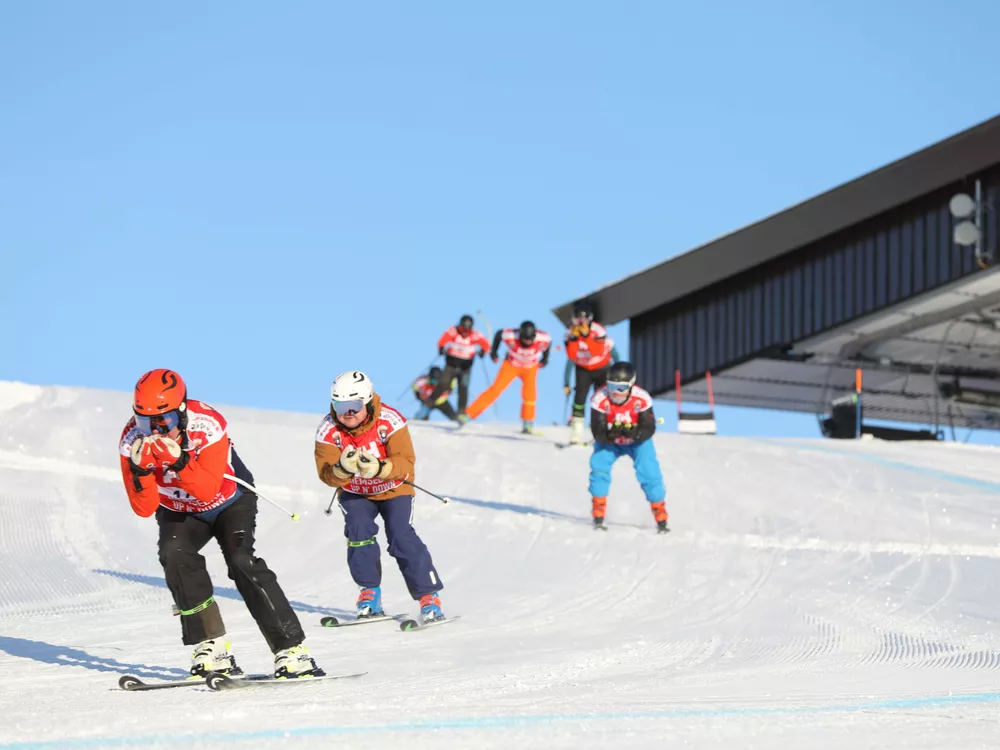 This season, Hemsedal Up N 'Down is finally back again! Do you remember the feeling when you stand on the starting line and when you sit in the Roni lift right before you go out on the first lap? Maybe you remember how much lactic acid you had in your legs down the downtown trail? Sure, there are good memories, and I think you're looking forward to signing up again this year.
By: Katarina Wälås
2 min
Updated 17 November 2021
Finally, the time has come for us to arrange Hemsedal Up N 'Down again. The last time this was done was on Saturday 7 March 2020, just days before Norway closed down. Now we are really looking forward to seeing you all on the starting line again.
When, where and how to sign up
Set aside Saturday, March 12, 2022 in the calendar, call your partner and book accommodation. You will not want to miss this.
Hemsedal Up N 'Down is Scandinavia's roughest ski race where you take the lift up to the tops in Hemsedal ski center and stand in hockey down again to the next lift. Three peaks must be reached before the finish line is at Fyri hotel. Here there is usually a good atmosphere with happy participants and good food. With the Totteskog lift right next door, you can enjoy skiing in the facility until the award ceremony in the afternoon.
When this is published, there are only two and a half weeks left until the registration opens, on 15 October. I would think that if you do not already have a partner, you can check if you have someone who is about as good at skiing or snowboarding as you are, and who likes to have fun. Maybe you would rather join the Coziness Class, where it is not a matter of getting down the fastest, but rather having fun with friends and masters to stand in hockey for over 10 km down from Hemsedal three peaks. No matter what class you want to take, we recommend that you be a little trained. Do some squats and lunges this fall so your legs are ready for the challenge.
More about classes
So there are different classes that you can participate in. The team is 2-3 people and you can compete in the women's, men's or mixed class in the competition class.
The cosiness class is our nicest class, where those who do not quite have ambitions to stand on the prize podium, pose. Here, one is not ranked and rewarded according to result, but is still involved in drawing prizes and other fun prizes. In the Coziness class you can participate alone or be on a team with one or two others.
The junior class is for those who are between 14-17 years old, and can be girls ', boys' or mixed teams.
Read more about Hemsedal Up N 'Down and get ready for the registration which starts on 15 October at 09:00.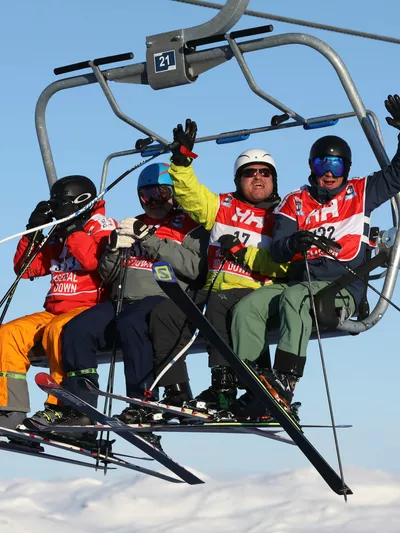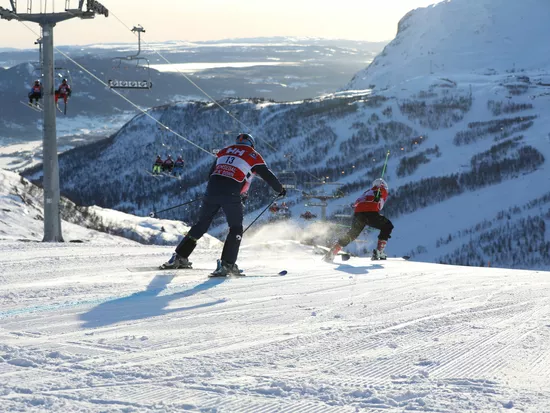 When it burns in the thigh but you can not stop smiling, then you know it is a fun race.