Electric bus
in local traffic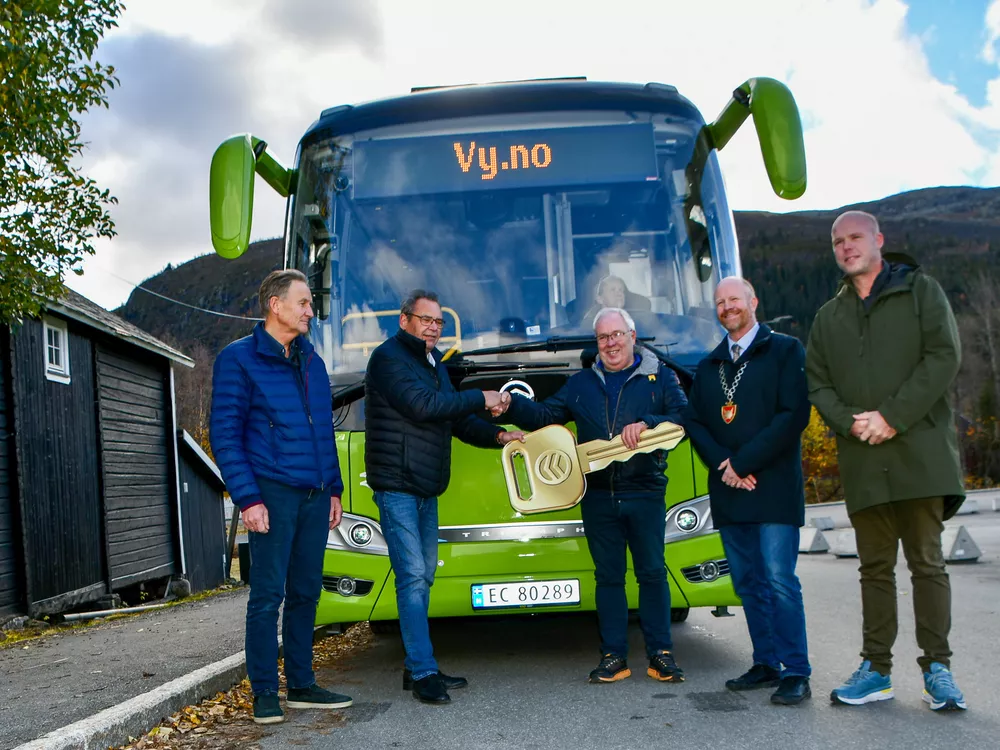 More environmentally friendly bus traffic in Hemsedal
By: Katarina
1 min
Updated 18 October 2021
New and more environmentally friendly profile on local traffic in Hemsedal
Vy Buss og Brakar is now starting to run electric buses on the route Hemsedal-Gol, line 360. These are the first buses in Norway of their kind that run out in the countryside with so-called normal floors and in regular scheduled traffic. There are two buses that will be based in Hemsedal, where they will be charged over night.
Maybe you are wondering how the buses will cope with the cold season in Hemsedal?
- Yes, the buses are equipped with heating elements around the batteries and that means that they will work well in minus degrees, so you can safely continue to take the bus between Hemsedal and Gol says Kjell Ove Anderdal from Vy. The manufacturer behind the electric buses is Chinese Golden Dragon and they are equipped with wi-fi and usb charging ports.
Sustainability
- This fits perfectly into Hemsedal's strategy of becoming a sustainable tourism destination in 2022, says Anneli Rosberg Vøllo, responsible for the Sustainable Tourism Goals project. And that's right, we in Hemsedal work a lot with sustainability and are in the middle of a process to make the entire destination sustainable. Electric buses are a step in the right direction and we look forward to presenting more sustainable measures.
The electric buses will start running in scheduled traffic during the autumn holidays, book a bus trip to Gol to experience the new buses yourself.