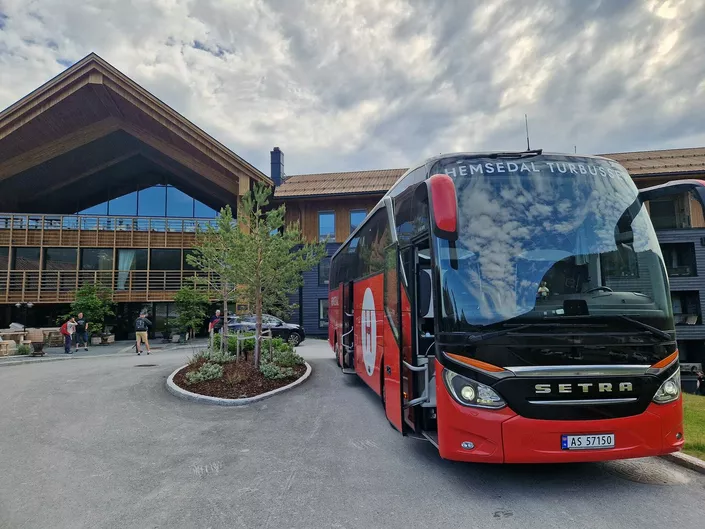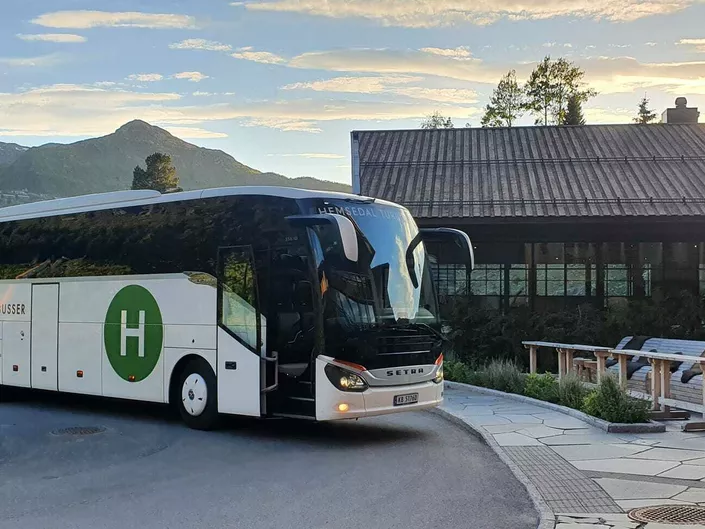 Need transportation? We're ready for all types of missions, no matter the size! Hemsedal Taxi is your reliable choice for transportation services both within Hemsedal and on long-distance journeys outside of Hemsedal.
Hemsedal Taxi is a leading provider of private transportation services in Hemsedal. Our company specializes in taxi, minibus, and coach services and takes pride in serving a wide range of customers, including government and municipal organizations, Norwegian and international tour operators, businesses, sports teams, associations, and individuals.
We offer an exclusive fleet of vehicles that represent the best in the Norwegian market. We take pride in delivering a top-notch experience to our customers. Our drivers are not only skilled and professional but also friendly and helpful. We are dedicated to meeting your transportation needs reliably, comfortably, and safely.
Whether you need a taxi for a short journey in Hemsedal, a minibus for a group excursion, or a coach for larger events, you can rely on Hemsedal Taxi for exceptional service and unmatched quality. We are here to ensure that your travel experiences are memorable and hassle-free. Choose Hemsedal Taxi for top-notch transportation!