Dinner at Lodgen Spiseri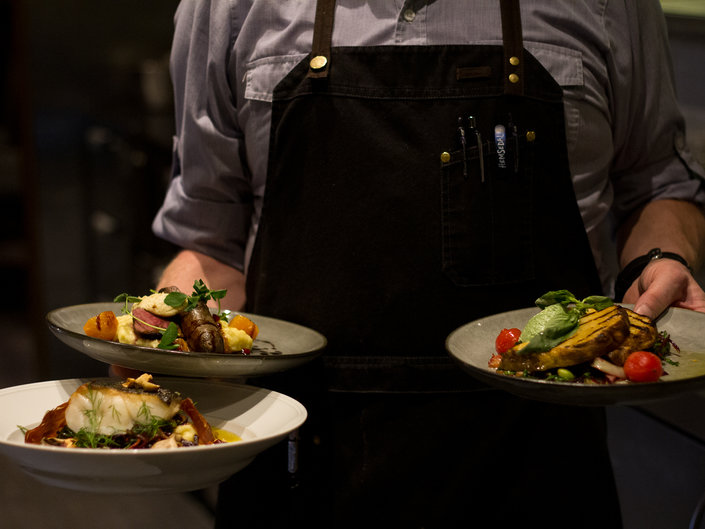 In the evening, the restaurant is transformed into the ski center's main lounge, with the illuminated slopes creating a magical view.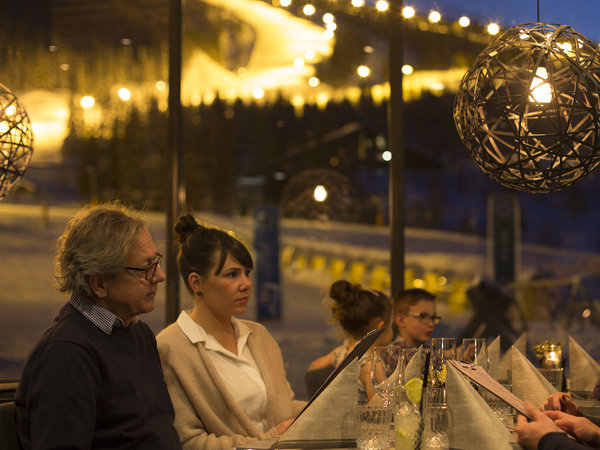 Have your dinner with us at Lodgen Spiseri, here you'll find a big menu to choose from. We offer starters, fish courses, meat courses, vegetarian and vegan courses and finally some yummy desserts. In our pizza menu, you'll find both red and white pizzas baked Italian style. For the kids, we have a children's menu and also a playroom to play in while waiting for the food to arrive.
We use many local ingredients, and you will find flavors from both local and international food traditions. Finish off the evening with with a drink by the fireplace in the lobby bar.

See our evening menu.

Enjoy your holiday with us, welcome to Lodgen Spiseri