Have you always dreamed of a wedding in the mountains but haven't quite got to it yet? Then you have the opportunity on April 13, 2024! Make it simple, join the drop-in wedding at Hemsedal Ski Resort.
By: Katarina
5 min
Updated 06 November 2023
Experience a magical wedding at the top of Hemsedal!

Have you been dreaming of a unique and memorable wedding that stands out from the crowd? A wedding where all you need to do is to arrive on time? Then we have exactly what you're looking for! We invite you to join us on a fantastic adventure on Saturday, April 13, 2024, when Hemsedal Ski Center becomes the venue for Norway's first spectacular drop-in mountain top wedding!
Organized by The Norwegian Church in Hemsedal
Our energetic Parish Priest, Camilla Osnes, will be ready at the mountain peak to officiate your wedding and make the moment truly special. All you need to do is register at the church office in Hemsedal and apply for a marriage certificate from the National Population Register. The marriage certificate must be submitted by March 22, 2024, at the latest. After that, you can simply sit back and wait for the big day.
Wedding with a view
The wedding will take place on the peak next to Tindenheisen's top station, at an altitude of 1349 meters above sea level. This spot offers a truly unique view over Holdeskaret and Hemsedal. With the mountains as witnesses and the majestic nature surrounding you, it will feel like you're standing on top of the world when you exchange your vows.
We in Hemsedal, look forward to welcoming you for an unforgettable wedding experience."
Slide into Love - Ski In, Say 'I Do', Married out!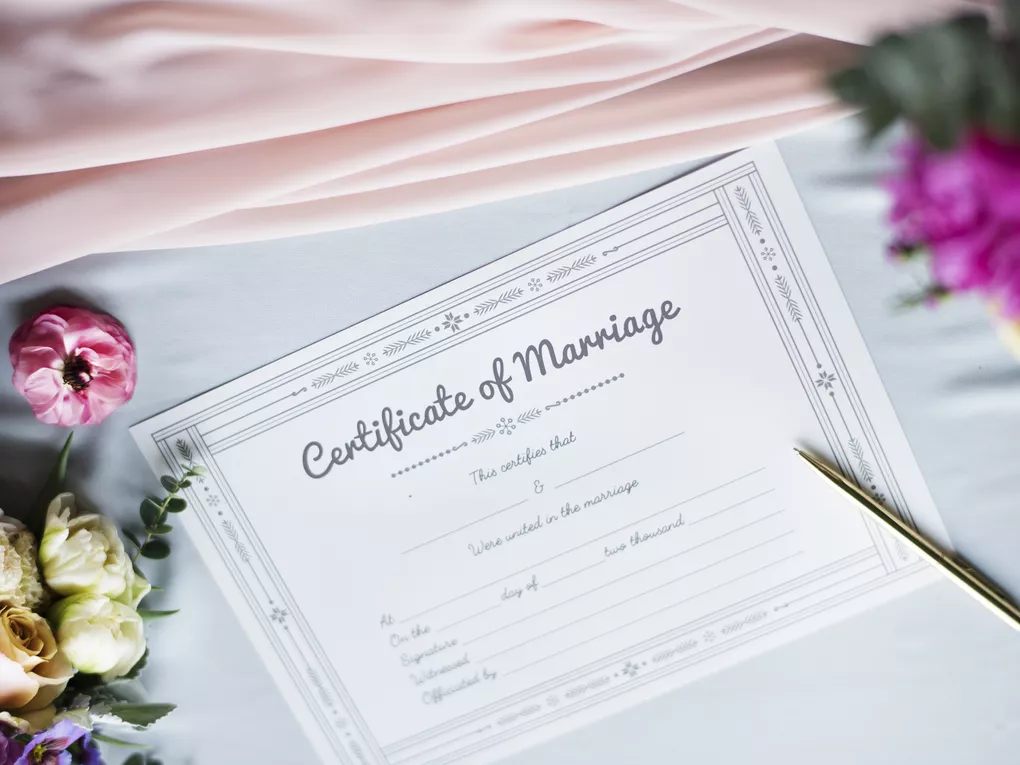 Practical info:
"Deadline for wedding registration: March 13, 2024
Marriage Certificate: Must be submitted to the church office in Hemsedal to Thorunn Haugo by March 22 - Marriage Certificate - Tax Authority
Registration/Booking Information: Contact the church office in Hemsedal at parish secretary Thorunn Haugo. Tlf: 32 02 91 39 / thorunn-helene.haugo@gol.kommune.no
If you do not bring witnesses for the ceremony, let us know and we'll arrange it.
Price:
Non-residents of Hemsedal: 2000 NOK
Residents: Free
Contact The Church in Hemsedal for more information and registration.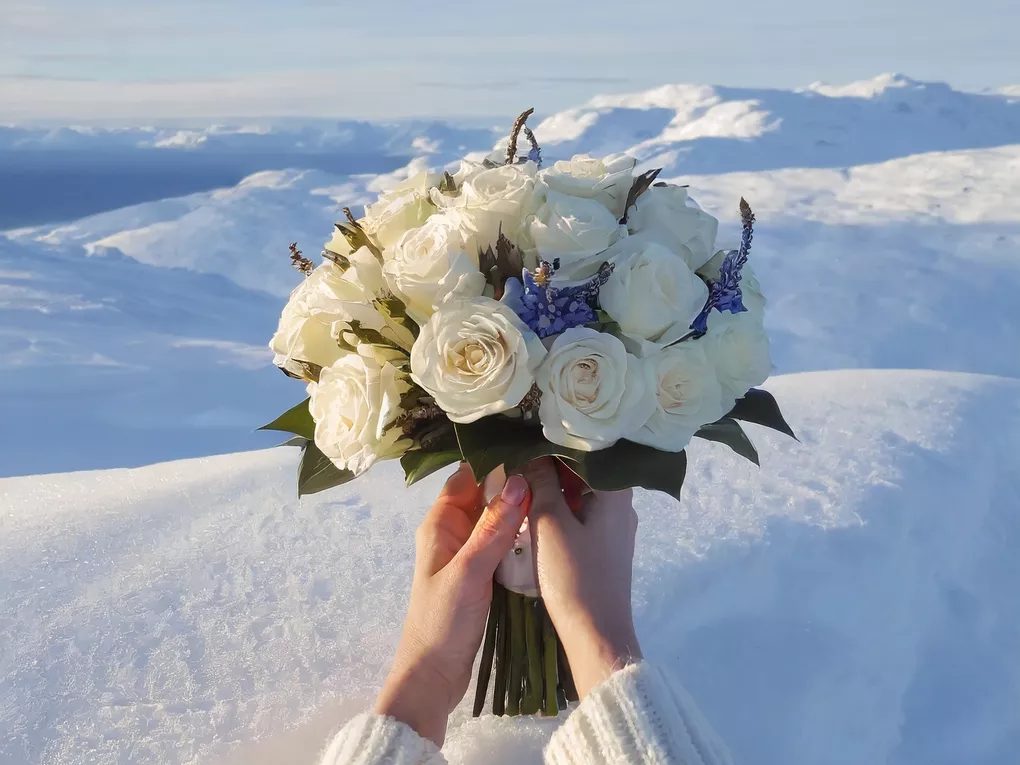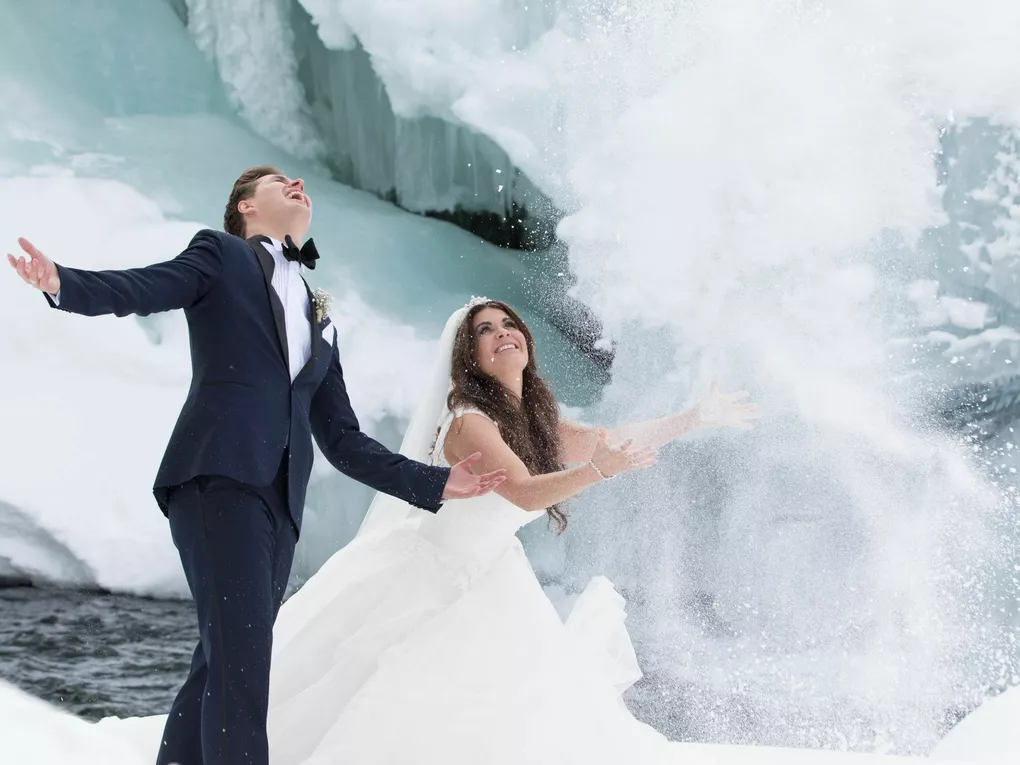 What is a drop-in wedding and what does it mean for me?
It means that you don't have to worry about organizing a big party and dinner, instead, you can just relax on your big day. If you desire a simple, intimate ceremony with the magnificent nature as the backdrop, this is the perfect opportunity. However, you can also bring your closest and dearest friends and family to share this unforgettable moment.
Date: Saturday, April 13, 2024
Time: The first ceremony is at 11 am and the last one at 3 pm. Each bridal couple will have their own scheduled time when you need to be present. The total time per ceremony is 30 minutes.
Maximum number: There's only space for 12 bridal couples. It's on a first-come, first-serve basis, so you'll need to be quick.
Location: The rocky outcrop at the top of the Tinden lift, in SkiStar Hemsedal, 1349 meters above sea level with a view of Holdeskaret and Jotunheimen.
Lift pass: Remember to purchase a ski pass on skistar.com for everyone taking the lift up.
Parking in regular spaces at SkiStar Hemsedal, or along the Holdeskarsvegen above Veslestølen.
Music: The church will arrange some music, and the priest Camilla will ensure a beautiful ceremony in the mountains.
Registration by March 13, 2024, at the church office in Hemsedal.
We look forward to sharing this special moment with you and your loved ones. Welcome to our Ski In - Married Out on the mountaintop in Hemsedal!
Wedding Etiquette for Ski In - Married Out
In Norway we have our famous Mountain code, that you need to get familiar with, and help you stay safe before entering the great outdoors.
So we took these 9 "rules" and made them into the wedding ettiquett for a ski in wedding in Hemsedal. read en enjoy!
Plan ahead: As we all know, planning is key, so inform the church and the person you wish to marry, ensuring everyone knows what's happening. Remember to apply for the marriage certificate well in advance; it can take up to 4 weeks to receive it.
Adapt marriage to abilities and circumstances: Remember, marriage is like a good collaboration. Gather your team, including your fiancé(e), best man/maid of honor, and guests, to assist with wedding preparations. Keep in mind - Not everyone excels at everything, but everyone has their strengths.
Consider love in stormy weather: If the weather turns out to be fickle, remember that marriage will have both sunshine and stormy days. So, be prepared for both and bring appropriate clothing and a positive attitude to the wedding.
Be prepared, even for a drop-in: Book the wedding dinner in advance, whether you want a romantic dinner for two or a wedding dinner for many. Maybe you want to take the wedding party to one of the local aprés ski places? It's a good idea to make a reservation so they know you're coming and can make the celebration memorable for you.
Bring essential equipment: On a day like this, it's crucial to remember the rings, a ski pass to get up with the lift, and to use the restroom before going out, there are no restrooms on the mountain.
Make safe choices: Recognize your partner before saying 'yes' and finding yourself on thin ice.
Use the lift and your head: Always know where you are and that you're on the same team, no matter what the mountain peaks or life, throws your way. Together, you can conquer anything! P.S. Remember to check which lift is the Tinden lift in time, so you don't miss your wedding slot.
Don't be ashamed to turn around, there's no shame in changing your mind: Remember the word "Yes" and ensure it's the right person beside you. It's always a good idea to know who you're marrying.
Conserve energy and seek shelter in your lover's arms if needed: The wedding night can be long and memorable. Be ready for a celebration that lasts a lifetime!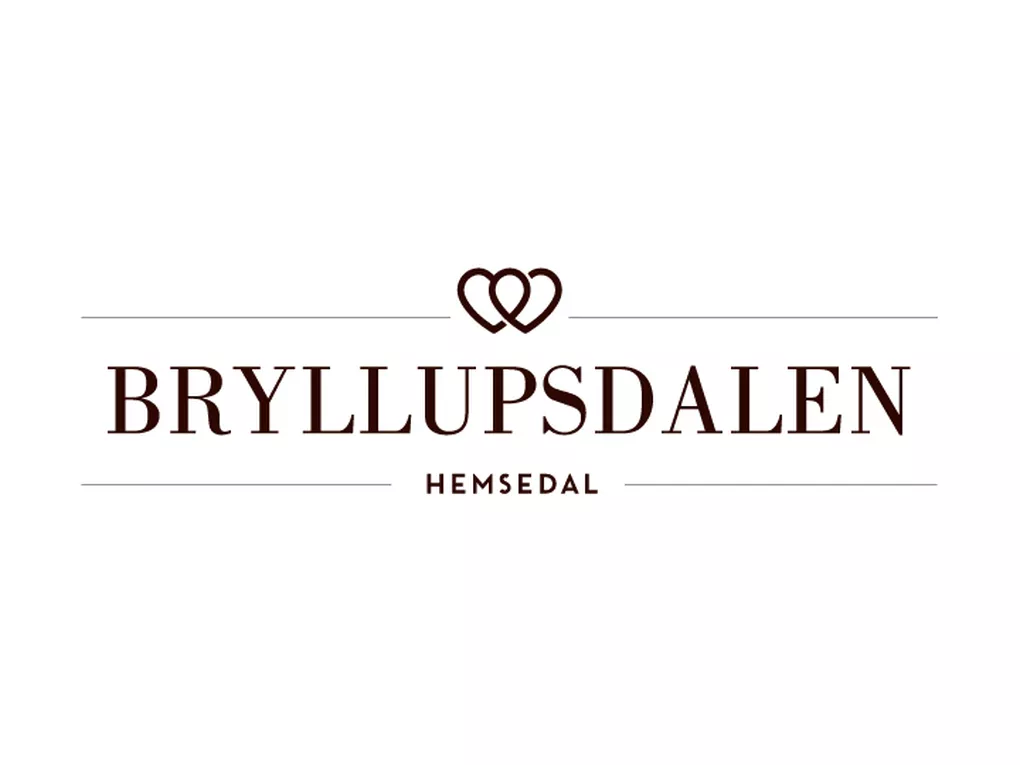 To be or not to be..
If you can't make up your mind about what wedding you are looking for, then take a look at Bryllupsdalen.no and see what your possiblities are for a wedding in Hemsedal.
What about starting the weekend here
---
Read more about weddings in Hemsedal
---