Guided off-piste skiing with SkiStar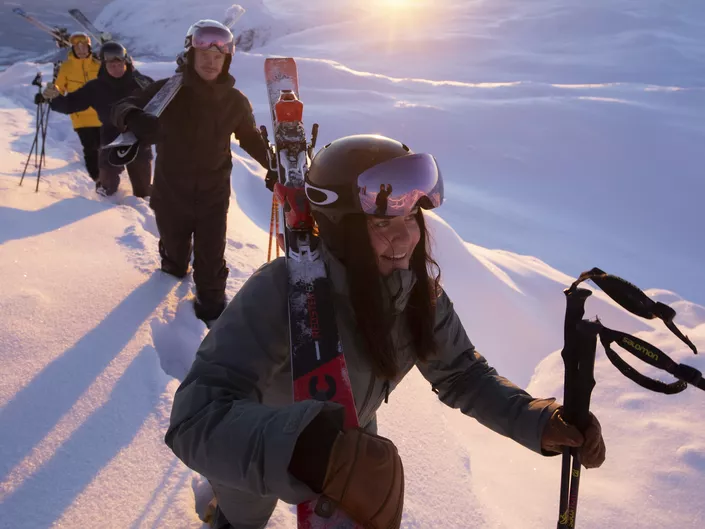 Set off into the best off-piste skiing area around Hemsedal Ski Centre with our very knowledgeable guide.
The areas around Hemsedal Ski Resort are known for their many wonderful and easily accessible off-piste areas. You can expect a great skiing experience that takes you over bare mountains and through forests, and you will aslo learn about technique and safety.
Off piste skiing is suitable for experienced skier. Choose between group tour or a private guided off-piste skiing.
Read more about offpiste with group: www.skistar.com/en/inspiration/skiexperiences/group/

Rad more about private offpiste: www.skistar.com/en/inspiration/skiexperiences/group/

Contact
Opening hours 2022/23
Season start til May 1st
Every day: 9am-3.30pm/4.30pm from Feb 4th
Christmas Eve until 2pm
Non-stop skiing Tue-Wed:
Dec 27th-March 22nd* 9am-7pm
Morning skiing Saturdays:
Jan 7th-March 25th** - 7.30am-9am
Night skiing Fridays:
Dec 30th-March 24th - 6pm-8.30pm

*Extended non-stop skiing week 52, 7 and 8:
Monday - Thursday at 09am-7pm
Skilifts that run from 1530/1630-1900 are Hollvin Express, Ulven and Valle1.
**Morning skiing 11th of March moved to 12th