Music festival
in beautiful surroundings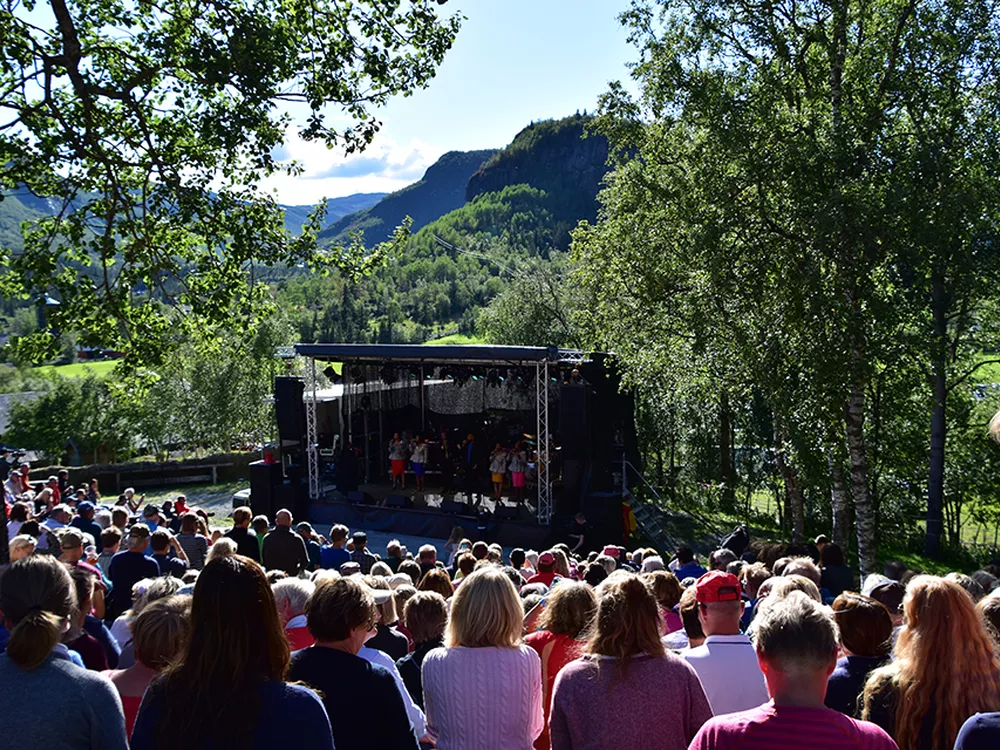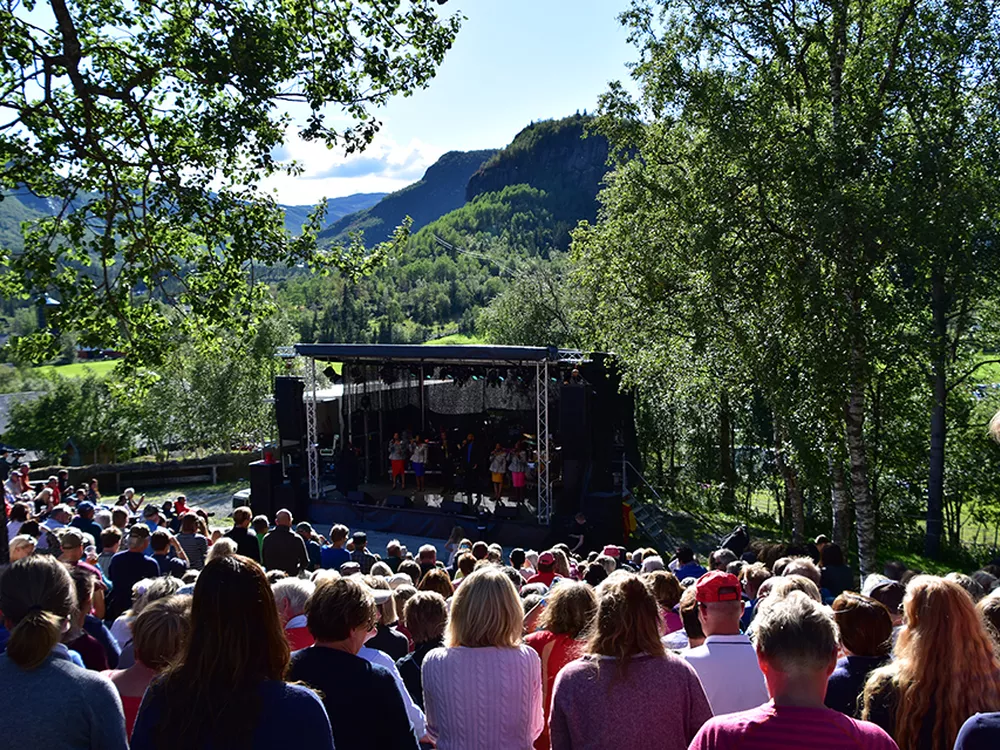 Surrounded by beautiful mountains and sheep grazing, you can experience the most cozy festival of the summer at Fausko in August. Now it is allowed with events for up to 200 people so Knut and his co-workers invite to live concerts at Fausko amphitheater.
By Katarina
2 min
Updated 24 June 2021
This year you can enjoy music from three different stages, there will be fyrispel on the outdoor stage, a main concert on the amphitheater and a nachspiel with a pub in the barn. This year's main artist is Daniel Kvammen who enchants us with music in our dialect, halling.
The festival begins on Friday 13 August with "Young Fauskival". The doors open at 4 pm and there is an invitation to a concert, dance and festival atmosphere with local young artists.
Saturday is the big festival day and for the first pool of festival guests the doors open at 3pm. Hillman Hunters starts the festivalday on the outdoor stage and after that follows Daniel Kvammen at Amfitoppen and the evening ends with a folk music pub in the barn. The same timeline applies to visitors who have a ticket starting at 6pm.
On Sunday, Hemsedal church has a music mass with Bob Dylan's music as a theme starting at 12. Here Smooth Operators comes and interprets Bob Dylan. The band also has its own concert on Sunday at 4 pm.
- Festival is a very important social meeting point of our time with musical experiences, atmosphere and joy. Finally we are there again, says festival farmer Knut Fausko
You can buy tickets online.
Do you want a more VIP experience of Fauskivalen? Then we can tell you about ProHemsedal's VIP tickets. The VIP tickets include a festival ticket, reserved seats, barbecue food and two drink units in the VIP area. Only 30 tickets available so, run and buy yours now.
This summers big music happening in Hemsedal