Hemsedal's largest hot chocolate menu
- full of warmth, joy and love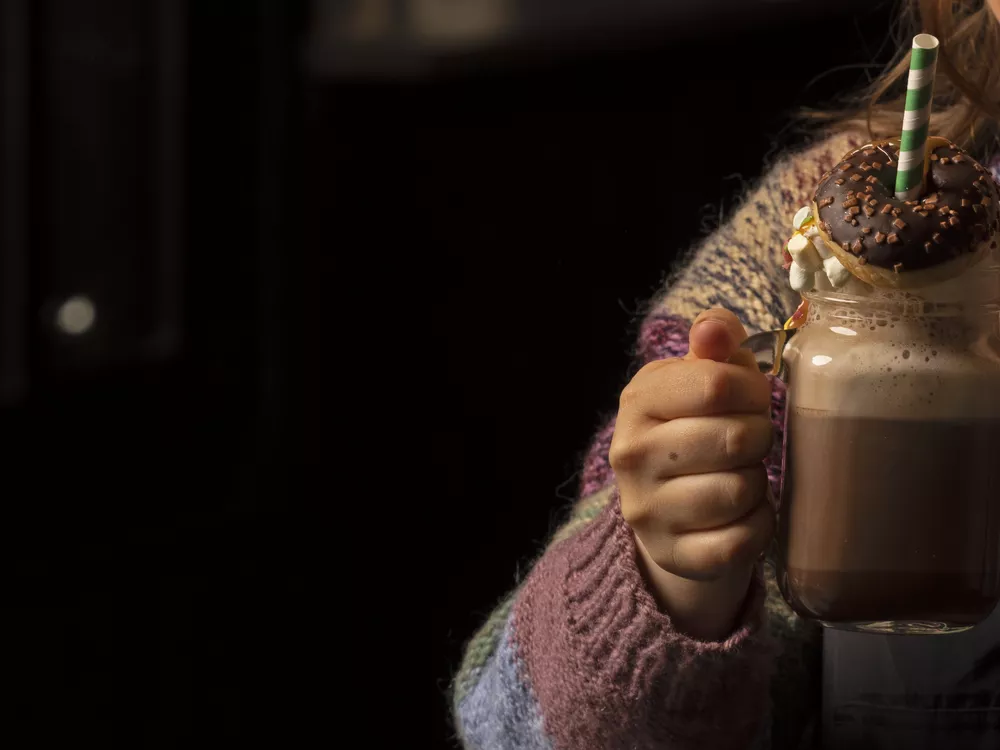 I got the inspiration to create a sumptuous cocoa menu on a trip to Stockholm, long before I started Lodgen Spiseri, says general manager Pernille Holbeck Klemmensen. It was a cold winter day. I went in to warm up in a crazy nice café, in an old, venerable building from the 17th century. I was frozen and cold so it had to be cocoa. It was an absolutely wonderful cocoa. I remember the delicious feeling when the heat spread through my body, the light atmosphere in the room and the joy I felt. I want our guests to experience the wonderful cocoa feeling, I want everyone to experience that feeling.
By: Lodgen Spiseri
2 min
Updated 20 February 2023
It's fun to think that our lavish cocoa menu is a small part of a very long story. Consider that cocoa has been a popular drink for more than 3,000 years. It has been used in sacred ceremonies, as a symbol of wealth, medicine and not least a source of energy and good mood. This is exactly how cocoa works in our restaurant as well. It's magical to see the excitement of cold, red-cheeked kids when they get a sumptuous cocoa donut filled with cream, marshmellows, sprinkles and sauce. It's wonderful to see the heat rise, hear them laugh at their cocoa moustaches, see the joy and energy that flows from a cup of hot cocoa.
It has been a fun journey developing the
cocoa menu
. Popcorn cocoa or marshmellow fluff cocoa is almost a whole meal in itself, especially for the children. At a restaurant, you should enjoy yourself a little extra, it should be a feast for the eyes and the taste buds, regardless of whether you prefer a simple cocoa or a colorful and sumptuous variety.
We have classic cocoa in small and large sizes, it goes perfectly with freshly baked waffles or a warm cinnamon bun. Personally, I think it tastes best with real cream on top.
Our vegan cocoa, made with Belgian chocolate and steamed oat milk, is becoming increasingly popular. We want everyone who loves cocoa to find their favorite in the restaurant at
Lodgen Spiseri
. If you have a favorite that is not on our menu, we would very much like to hear about it!
We are so happy that so many people take a break and gather around a cup of cocoa with us. It is wonderful that the cocoa brings out the smile on good and bad skiing days, just as it has done for thousands of years.
Haven't you visited us and tasted the cocoa at Lodgen Spiseri yet? Every day is an excellent occasion for cocoa in front of the fireplace, in the cafe or as dessert in the restaurant. I like to have cocoa for
breakfast
,
lunch
and
dinner
. Cocoa is love, history, friendship and warmth. We look forward to that every day at Lodgen Spiseri.
By the way, did you know that Lodgen Spiseri has just been re-certified as an environmental lighthouse as the first business in Hemsedal? We are really proud of that, we have celebrated with a sumptuous cup of hot cocoa.


Welcome to a cocoa break in the heart of the ski centre