King's Cottage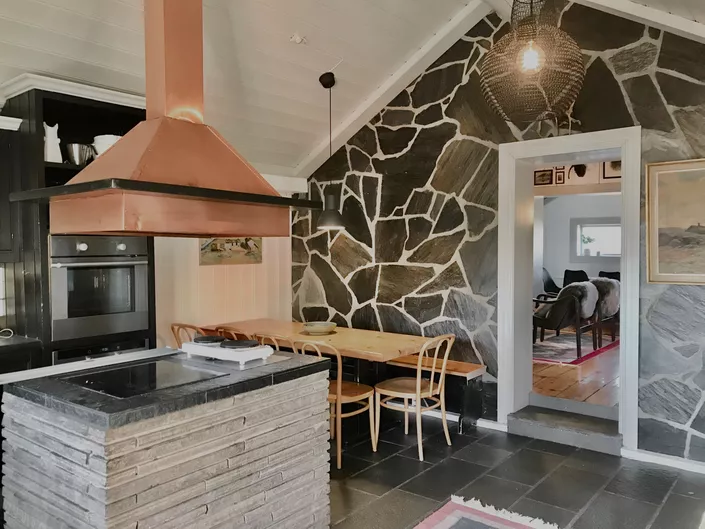 Some places can tell stories. Stories of people, places, history, and culture of the whole nation. Do you want to listen to these stories, or, even better, do you want to be a part of them? Come with us to King's Cottage. On the hill surrounded by a lake and forest, with a magnificent view of the Skogshorn mountain, you will feel where your roots are.
The King's Cottage is is perfect for large groups or family gatherings any time of year. The cabin provides plenty of of interior and exterior space for group enjoyment and was recently renovated to feature cool, modern finishes and fixtures throughout. With a total of nine bedrooms and three shared bathrooms, the cabin accommodates up to twenty guests:
Eight bedrooms have two single beds(the single beds can be combined to form a double)
One bedroom has four single beds (two of the single beds can be combined to form a double; great room for kids or family of 4)
A spacious kitchen, dining room and interior lounge area are well designed for large groups, and the exterior terrace, BBQ and hot tub area allow for outdoor entertaining as well. The sauna and wood burning fire place are both an added bonus!
Cottage details:
20 people, 9 bedrooms, 4 bathrooms, 1 kitchen, 1 living room, 1 fireplace, 1 sauna (for 10 people), 1 badestamp, 2 terraces, 1 shelter, 1 big private parking
Read the whole story of King's Cottage here.