SkiStar Hemsedal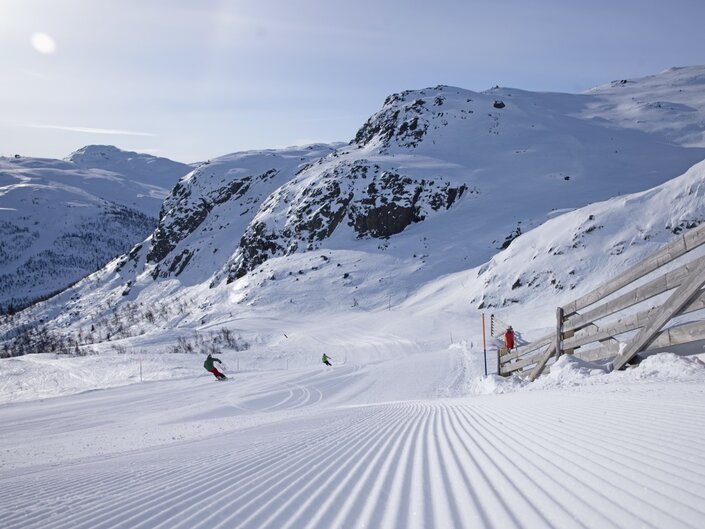 SkiStar Hemsedal runs ski lifts, ski rental and ski school in Hemsedal Skisentre. SkiStar Hemsedal also conveys accommodation and sells mountain apparel, ski - and snowboard equipment through the stores SkiStarshop and SkiStarshop Concept Store.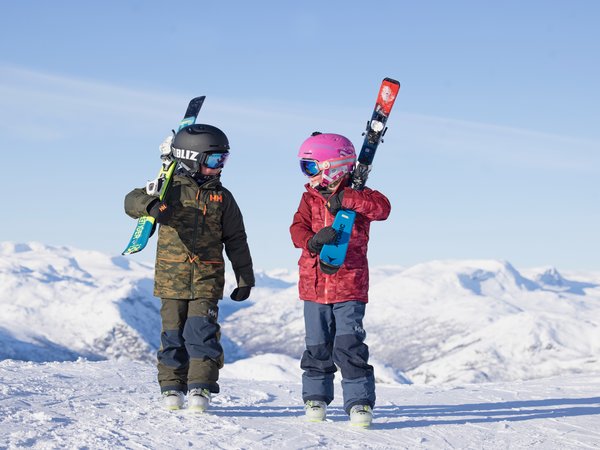 Skistar Hemsedal runs the ski center, booking office, ski school, ski rental and sport shop at Hemsedal Skisenter.
A diverse ski resort
Hemsedal Ski Resort consist of 20 lifts and 53 slopes with great variation in difficulty. Here, both children and adults, experienced and novice thrive. Hemsedal has several different venues such as snow parks and skating rink for fun days in the snow for the entire family.
Accommodation in Hemsedal
Skistar Hemsedal arrange overnight accommodation in cottages, apartments and hotels in Hemsedal, throughout the year. Accommodation can be booked online at www.skistar.com.
Book the ski holiday in Hemsedal online
Ski pass for Hemsedal, ski school, lodging and rental of ski or snowboard equipment can be ordered online at www.skistar.com. Here you can also find last-minute deals and package deals.
Contact
Opening hours
Seasonstart til May 1.st
Every day: 9am-3.30pm/4.30pm*
Morning skiing Saturdays:
Dec 25th-March 26th - 7.30am-9am
Night skiing Fridays:
Jan. 7th-March 25th - 6pm-8.30pm
Non-stop-skiing Tue-Wed:
9am-7pm