New Years at Fýri - 3 nights, early seating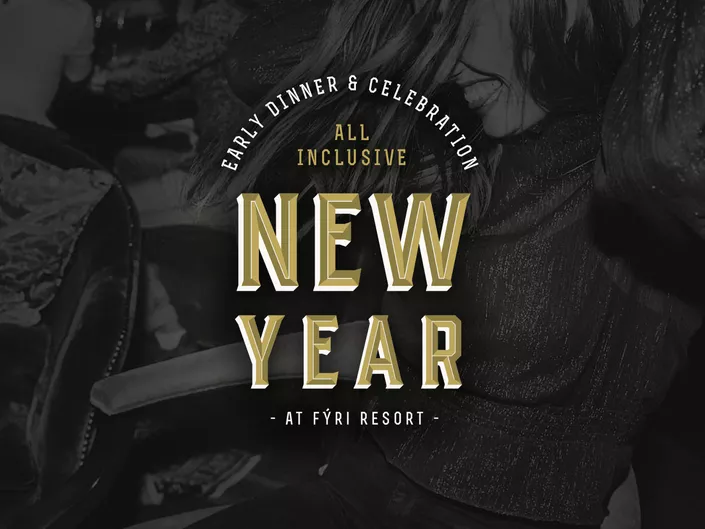 New Year's Eve at Fýri is of course celebrated with bubbles and a festive New Year's dinner!
New Year at Fýri Resort
The rest of the time can be used for anything other than stealing your New Year's resolutions, namely eating too much, going to bed too late and sleeping just as long as you want in the lovely bed. The next day you wake up refreshed and can start the new year in the absolute best way - in a beautiful hotel!
The New Year's package includes bed and breakfast, dinners with a wonderful atmosphere and music, a three-course New Year's menu with a pre-drink, coffee in the bar after dinner and bubbles at midnight. 2023 starts with a delicious brunch and happy memories from the night before.
Look forward to a festive end to the old year and a fantastic start to the new!
All inclusive - The New Year's package contains:
Room with breakfast, 3 nights
Two-course a la carte dinner 29 and 30/12, seating around 5.30 pm
Three-course New Year's dinner with welcome drink and bubbles at midnight, seating around 5.30 pm
Brunch at 9-12 on New Year's Day
Package length: From 3 days
Valid days for arrival: Thurs.
Contact
Opening hours
Open every day You might also interested in
---