From Lynx Well to Yoga Hemsedal
Join a Mindful hike & yoga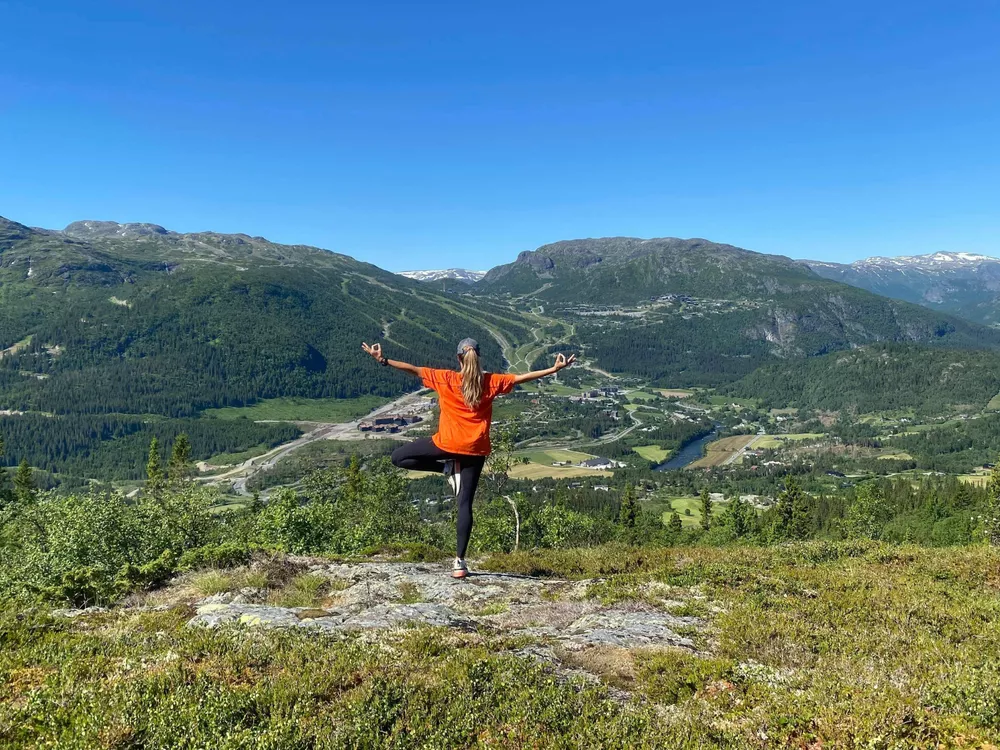 Yoga Hemsedal, earlier named Lynx Well, has this summer relaunched with a new name and new offers.
By Kristina
3 min
Updated 16 July 2021
Yoga Hemsedal is located in the center of Hemsedal at Skogstad hotel. Here you will find classes suitable for all levels, whether you want to try yoga for the first time or are a practicing yogi. If you dream of a delicious massage for tired muscles after a long hike, Yoga Hemsedal is also the place to visit.
A unique event at Yoga Hemsedal this summer is Mindful hike & yoga. This is a very special experience that offers both a hike and a calm session with outdoor yoga in Hemsedal's beautiful mountains.
Otherwise on the schedule this summer you will find many different classes each week, so there is something to choose from no matter what type of yoga you want. With Feel good yoga you get the best start to the day. Or if you have had an activity filled day, maybe Slow flow yoga at the end of the day is the class for you.
Rebecca, Tine and Lindsay are all certified and experienced yoga teachers. They want to inspire and guide in their lessons, and have a strong focus on strengthening both the body and mind through various asanas, as the yoga poses are called, as well as presence and finding peace within yourself. Feel the pulse pumping with Power yoga, focus on connecting breath and movement in the Vinyasa class or appreciate the same sequence and series of poses in a precise order in Ashtanga yoga. If you need to find total stillness, get a good stretch and open up a stiff body, then Yin yoga where each pose is held longer works wonders.
In addition, Yoga Hemsedal offers "yoga on demand" for both individuals and companies. It can be a private lesson, with friends, family or colleagues. Yoga Hemsedal tailors the class to your wishes and needs. They will come to your cabin if you wish, maybe outdoor yoga is tempting in the summer time or in Yoga Hemsedal's inviting yoga studio.
Yoga Hemsedal warmly welcomes you! Read more and check out the schedule on their new website yogahemsedal.com.
Other holiday tips in Hemsedal
---