Top 3 summer activites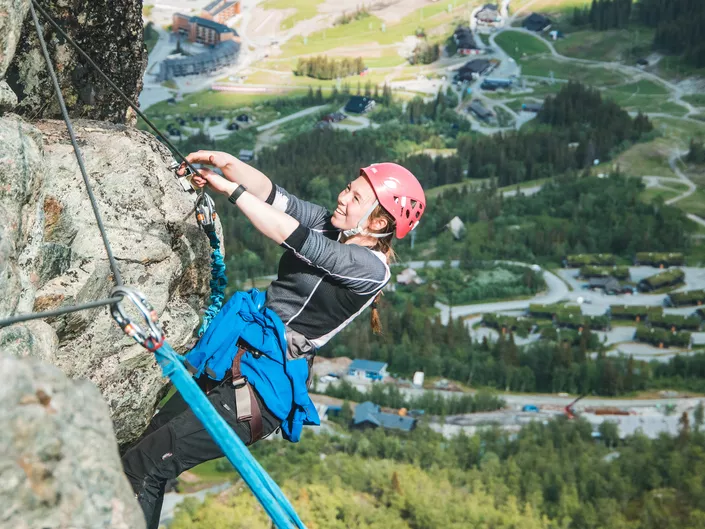 When the snow melts, the days are longer and the flowers bloom, it's time to start thinking about summer vacation. The south is nice, but we at Hemsedal Café are strong believers that Norway's beautiful nature can compete with any summer destination. Although Hemsedal is best known for winter fun, there are still many fun things to do in the summer that some may not know about. So, here are our top 3 summer activities in Hemsedal.
Climbing
There are many incredible places to climb in Hemsedal for both experienced and beginners (and everyone in between). Visit several different climbing mountains, such as Skurvefjell or Hydalen, for a challenging and adrenaline-filled experience. Are you taking the whole family to Hemsedal this summer? Stop by the climbing park Høyt og Lavt where there are climbing trails suitable for all levels. In Hemsedal, several boulder stones have also been refurbished and are free to use as the one behind the Rampa Shopping Center. Do you need a course, guide or equipment? check out Hemsedal Fjellsport and MOH sport to find everything you need! Also, look at klatring-brosjyre for more detailed information.
Contact
Opening hours
Varies with the seasons.
Check our website for updated info.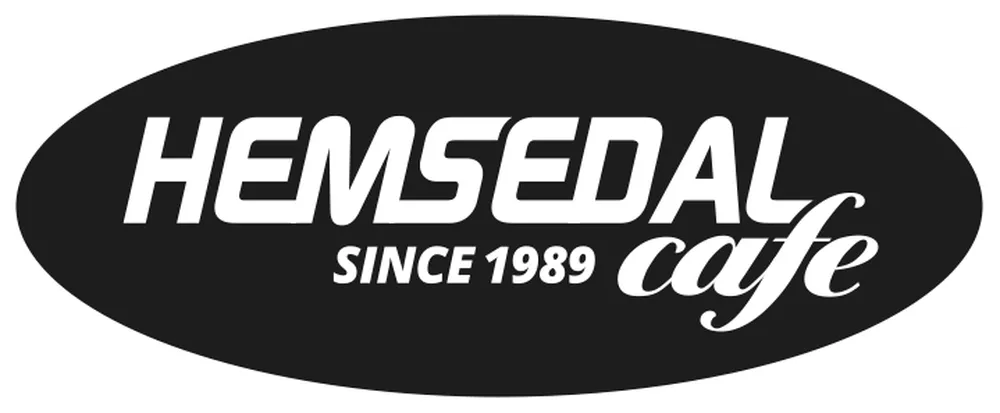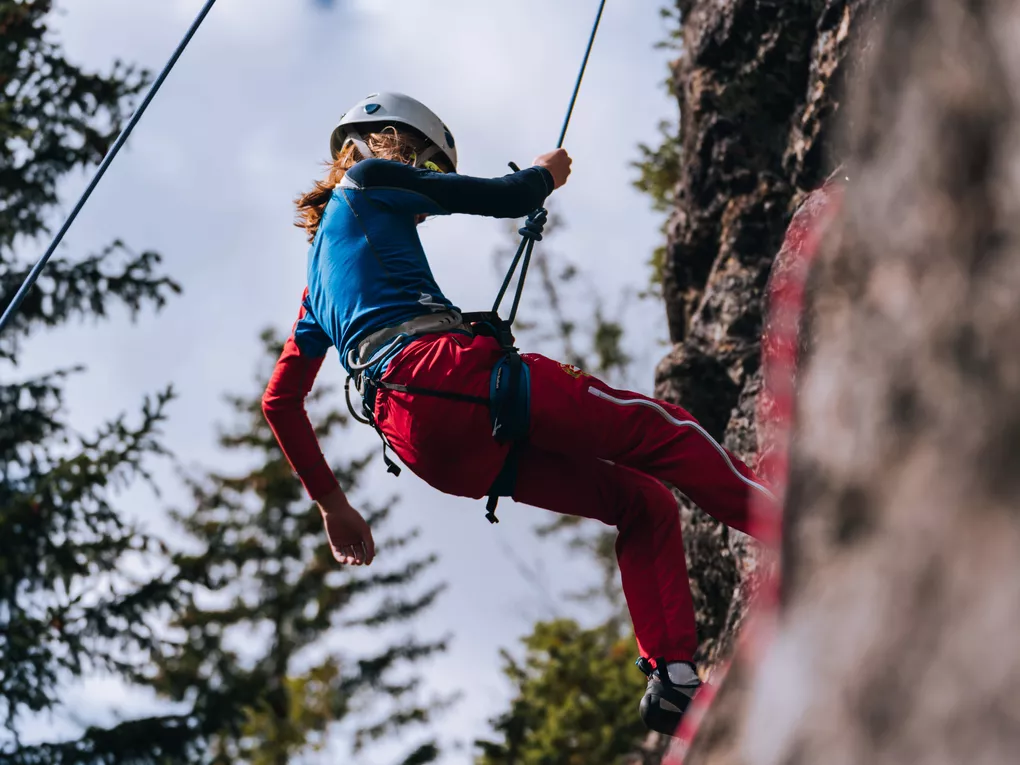 Chasing Waterfalls
Waterfalls are some of Hemsedal's hidden gems. With someone who is just an easy walk away and someone who is hidden deep in the forest between valley and mountains, chasing waterfalls is one of the most fun and beautiful adventures Hemsedal has to offer. Waterfall hunting is also family- and kid friendly since you do not need a guide or any equipment. The popular Rjukandefossen, which is just a short drive from the municipal center, where you can plunge from cliffs if you dare. Do you want a slightly more challenging trip? Then you can try to find the fantastic Fekjanåenefossen. You have to look, but with a little effort you can find it easily and the bathing afterwards is well worth the effort. If this sparked an interest, there are many more waterfalls to explore!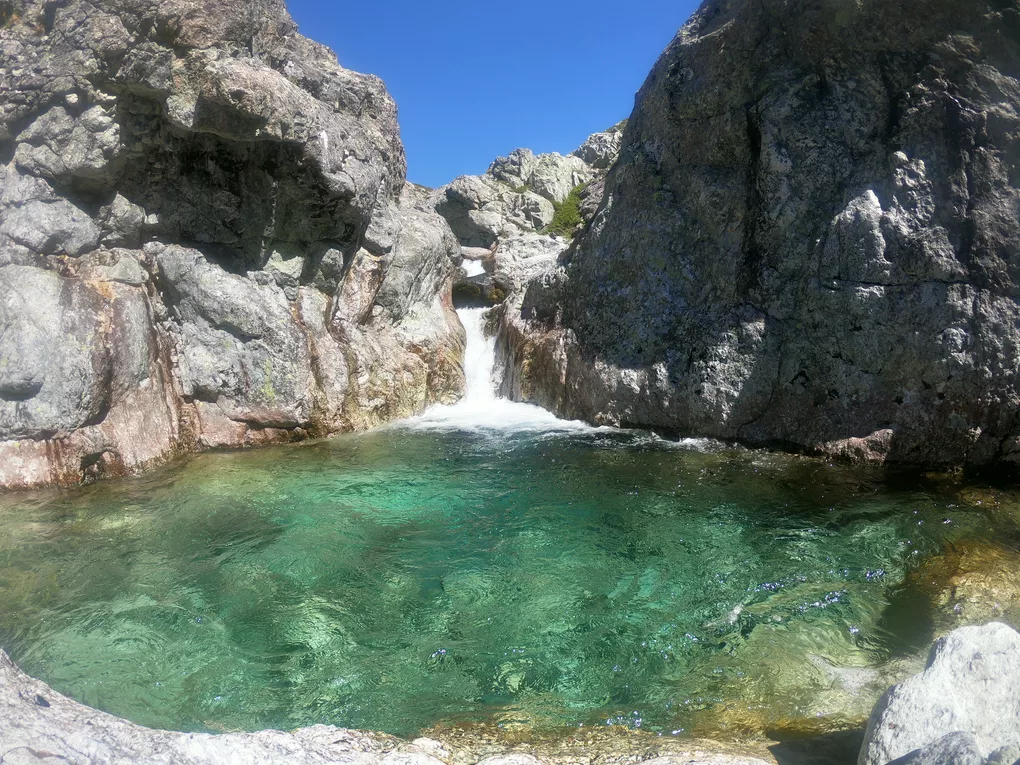 Cycling
Do you like to cycle? Then, you have come to the right place this summer! Here, you find bike tours in the valley, in the woods, at the high mountains, on gravel roads or paths, to enjoy the great outdoors and the beautiful nature in Hemsedal. There are 23 signed and graded biking tracks on gravel roads and tracks. For those who like freeride, there is a freeride bike park from the top of the chairlift at Hemsedal Ski Centre. Additionally, many longer bike tours start from Hemsedal.
Not so experienced? Try renting an electric bike from MOH Sport for an easier trip. Last summer, two of our employees at Hemsedal Cafe, Vilde and My, rented an electric bike from MOH sport and cycled from the municipal centre to Vavatn through Skogshorn stigen.
They had a great trip and can warmly recommend doing the same.
You'll find great local food and good drinks at Hemsedal Cafe