Hemsedal, renowned for its majestic mountains, lush forests, and crystal-clear rivers, is not just a winter wonderland for ski enthusiasts. This charming Norwegian village also has much to offer to those who love exercising outdoors amidst the stunning natural surroundings. With three Tufte Parks and a wide range of activities at Hemsedal Activity Park, there is never a shortage of opportunities for outdoor fitness in this beautiful area.
By: Katarina
3 min
Updated 19 October 2023
Tufte Parks in Hemsedal
Hemsedal takes pride in hosting three Tufte Parks, outdoor training facilities equipped with various exercise apparatus available to everyone free of charge. These parks allow you to strengthen and sculpt your body while savoring the fresh mountain air and the breathtaking nature surrounding you.
1. Hemsilstigen Tufte Park: The first Tufte Park in Hemsedal is located at the beginning of the popular Hemsilstigen trail. Here, you can challenge yourself on a range of exercise equipment while enjoying the splendid mountain views. Running along Hemsilstigen itself provides an excellent workout, and with the Tufte Park, you can add extra intensity to your exercise routine.

2. Fiskumstigen Tufte Park: This Tufte Park is situated along Fiskumstigen, behind the Nyørk cabin area. Here, you can find a variety of exercise equipment that allows you to work on strength, endurance, and flexibility while immersing yourself in the tranquil forest atmosphere.
3. Hemsedal Activity Park Tufte Park: The newest addition to Hemsedal's Tufte Parks can be found in Hemsedal Activity Park, located in the heart of the village. This park offers a wide array of exercise apparatus suitable for all fitness levels. In addition to the Tufte Park, you can also enjoy numerous other activities at Hemsedal Activity Park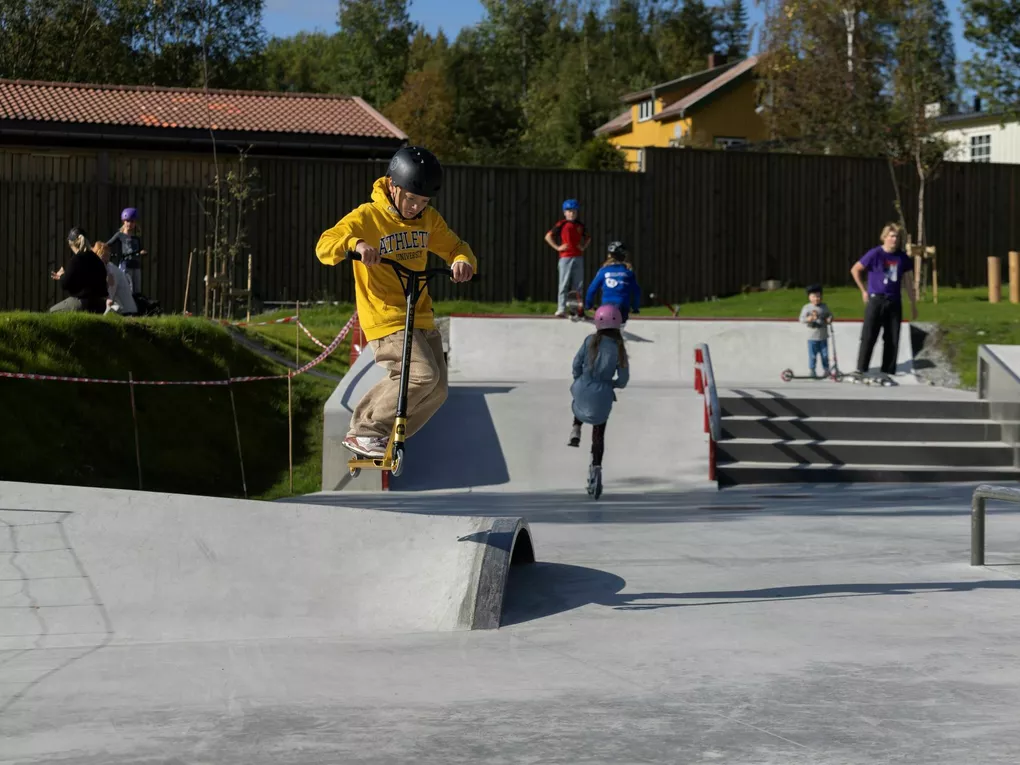 Hemsedal Activity Park
Hemsedal Activity Park is a fantastic venue for outdoor fitness and fun. Here, you'll not only find the Tufte Park but also a range of other facilities that will appeal to fitness enthusiasts:
Skatepark and Skate Bowl: Skateboarding enthusiasts will love Hemsedal Activity Park's excellent skatepark and skate bowl, perfect for practicing tricks and skills.
Climbing Structures: For those who enjoy challenging climbing experiences, there are climbing structures that test your strength and endurance.
Trampoline: Bounce and leap on the trampoline, a fun way to exercise coordination and muscle toning.
Yoga Platform: Enjoy the serenity of nature while practicing yoga on the beautiful yoga platform.
Balance Line: Enhance your balance with challenging exercises on the balance line.
Skate Street: Another great opportunity for skaters to explore and showcase their skills.
Pumptrack: Bike enthusiasts can try their hand at the pumptrack, a track that provides an exciting challenge for bike skills.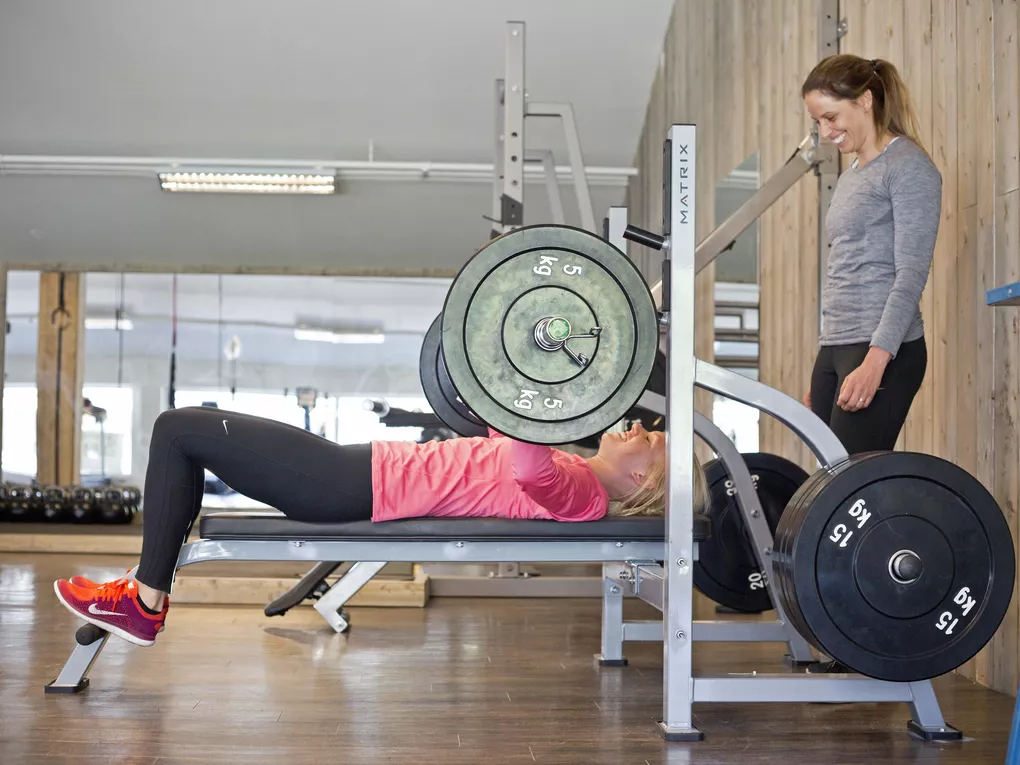 Indoor Fitness in Hemsedal
While outdoor exercise is fantastic, adverse weather conditions can sometimes limit your options. That's why Hemsedal also offers excellent indoor fitness options.
Helselaben: Helselaben is a well-equipped indoor fitness center where you can work on strength, conditioning, and flexibility. They offer a wide range of exercise machines and group classes suitable for all levels.
Åreknuten: Åreknuten is another excellent choice for indoor fitness in Hemsedal. This fitness center boasts modern facilities and a wide range of workout options, including group classes and personal training.
Whether you prefer indoor or outdoor exercise, Hemsedal is a fantastic destination for fitness enthusiasts. With Tufte Parks, Hemsedal Activity Park, and indoor fitness facilities like Helselaben and Åreknuten, there's no shortage of opportunities to stay fit and enjoy the scenic beauty of this mountain paradise. So, pack your workout gear, explore the beautiful trails, and relish the fitness experience in Hemsedal!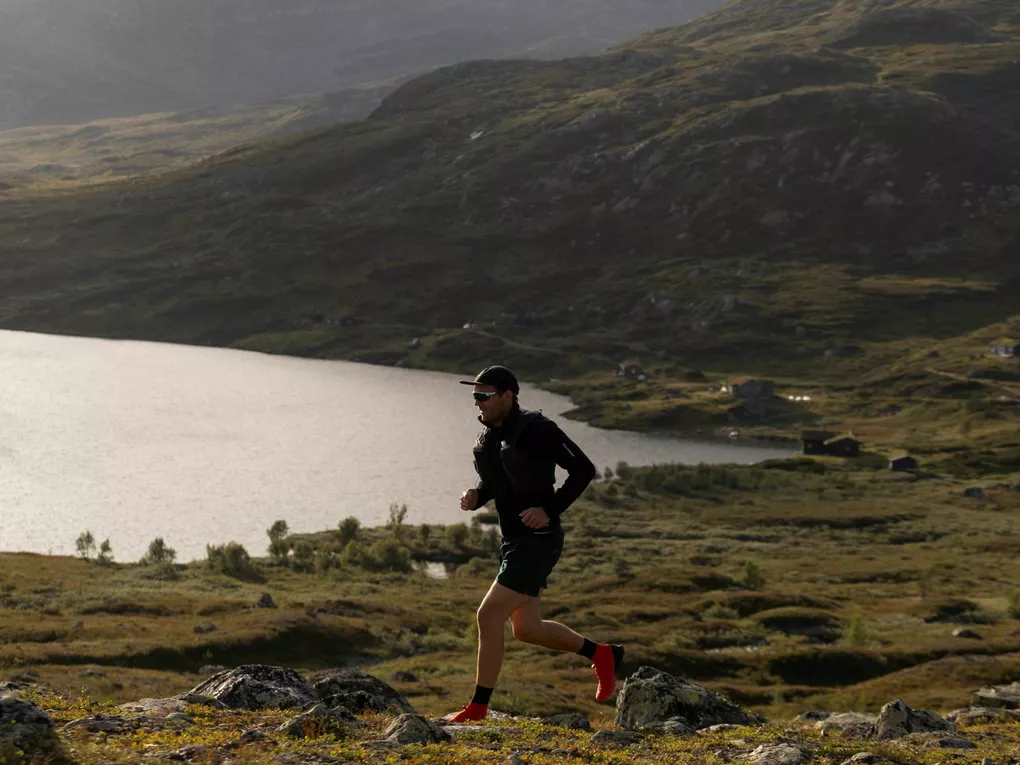 Mountain Running in Hemsedal: A Different Nature Experience
In addition to the renowned Tufte Parks and outdoor training facilities, Hemsedal offers a unique opportunity for mountain running amidst its stunning mountain landscapes. With a wide range of mountain trails suitable for both short and long runs, Hemsedal is a paradise for mountain runners. In this section, we will explore the benefits of mountain running in the mountains and why Hemsedal is the perfect destination for this invigorating activity.
Why Mountain Running?
Mountain running offers a unique and rewarding experience for fitness enthusiasts and nature lovers alike. Here are some reasons why it's great to hit the mountain trails for your runs:
Scenic Beauty: Hemsedal's mountain terrain is like a living postcard. As you run on the trails, you are rewarded with breathtaking views of majestic mountain peaks, lush valleys, and crystal-clear waters. Each run becomes a visual treat.
Varied Terrain: Mountain running in Hemsedal gives you a real workout in various types of terrain. From steep climbs to technical descents, challenging different muscle groups, it provides a complete workout.
Fresh Mountain Air: Inhaling the pure mountain air is like a natural energy drink. It offers a refreshing change from working out in an indoor gym or amidst the hustle and bustle of the city.
Mental Well-being: Running in natural surroundings has a calming effect on the mind. The silence and the sound of the wind or a babbling brook help you relax and reduce stress.
Time for Yourself: Mountain trails often provide the opportunity to be alone and escape from the hectic pace of everyday life. It's a chance to disconnect from screens and connect with nature.
Natural Obstacles: Mountain running introduces natural obstacles like rocks, roots, and uneven terrain, challenging your balance, coordination, and agility. It's like a bonus feature that provides functional strength training while you run.
In Hemsedal, mountain running is more than just exercise; it's about connecting with the extraordinary beauty of nature in a unique way. Whether you are an experienced mountain runner or a beginner looking to try it out, Hemsedal's mountain trails offer you a chance to explore nature and find inner peace. So, lace up your running shoes, explore the mountains, and enjoy a different nature experience in Hemsedal!