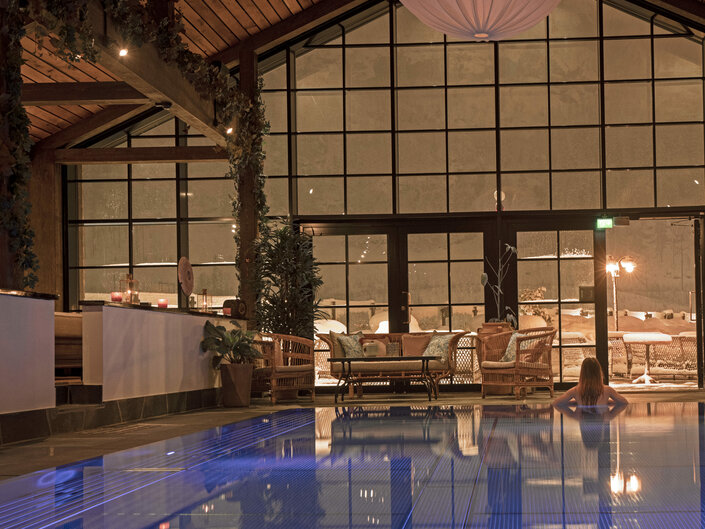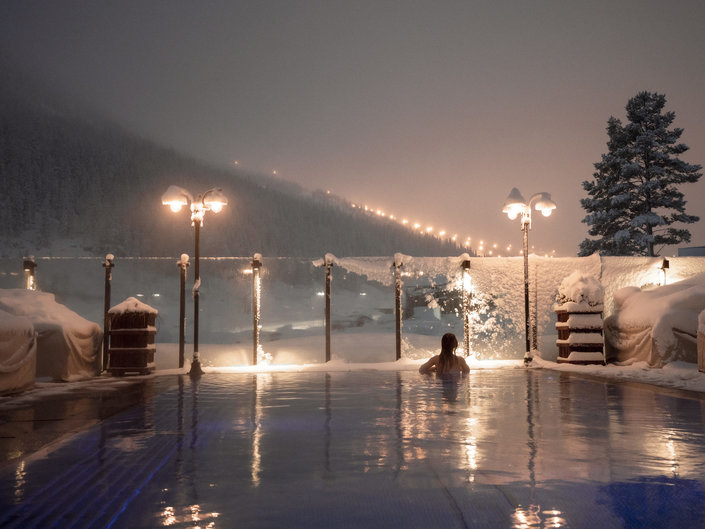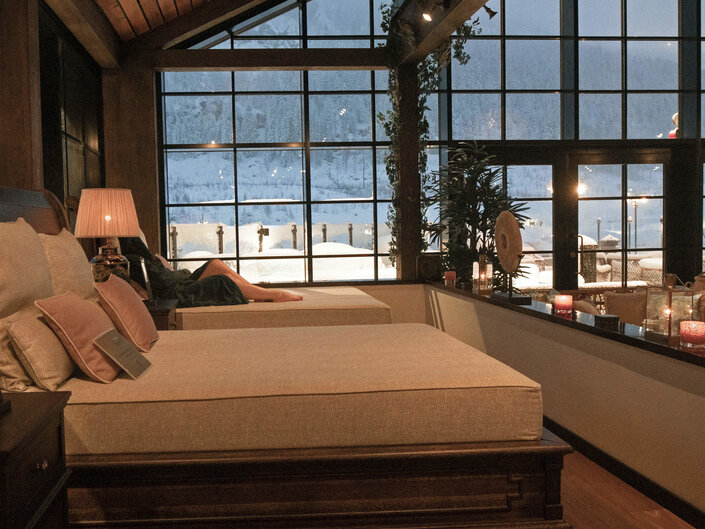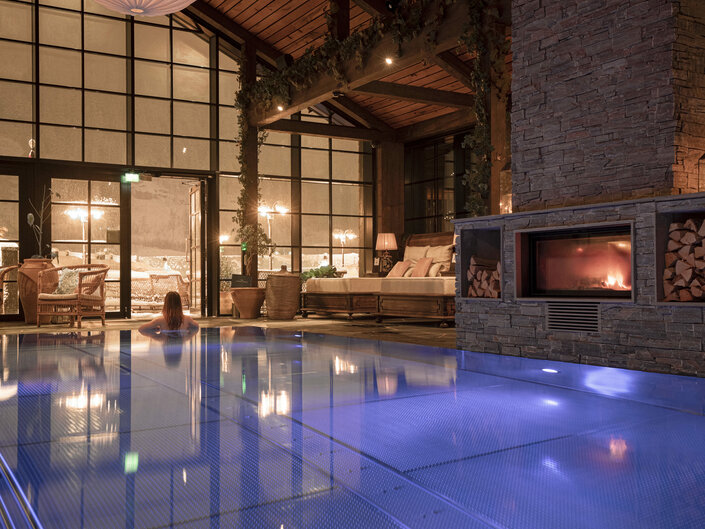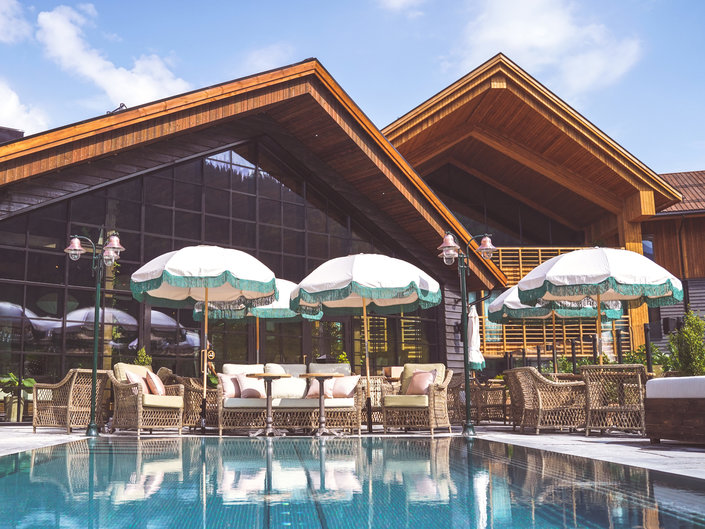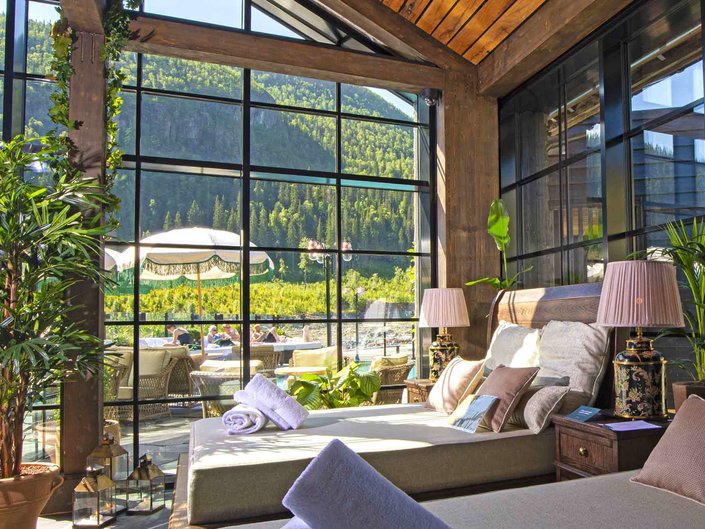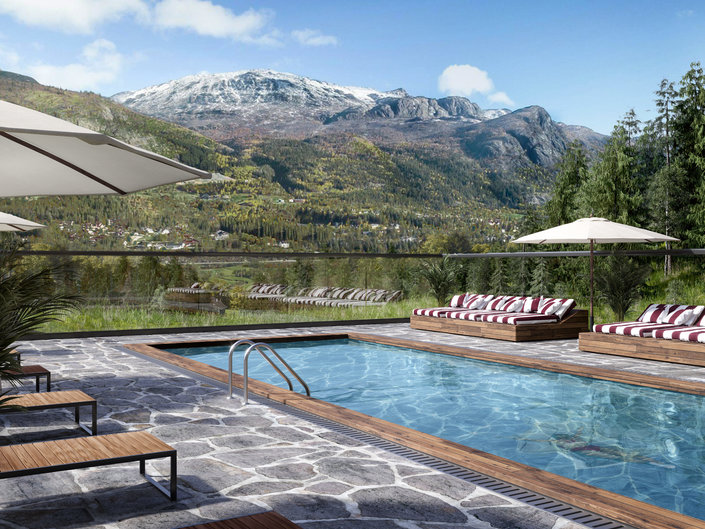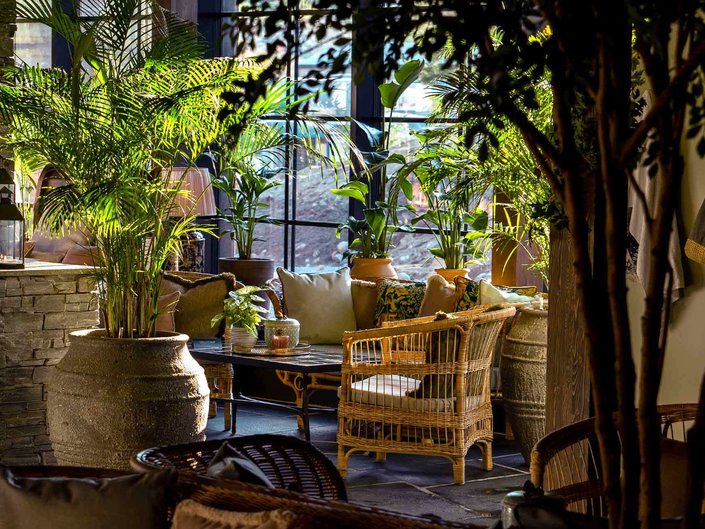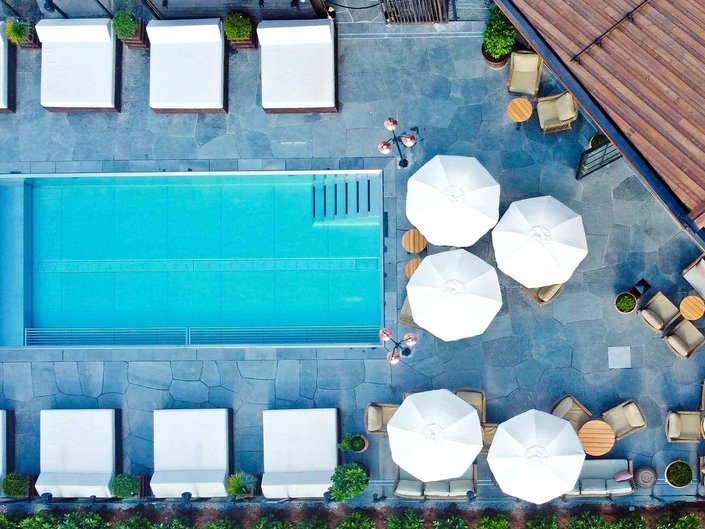 Like uventet som en sandstrand i Alpene. En del av hotellet, men samtidigt en egen verden, som består av utendørsbasseng og innendørsbasseng, begge oppvarmet til 35 grader, åpen peis, bordtennisbord og treningsmuligheter.
Vår pool club er belønningen efter dagens utflukter. Etter en lang tur på fjellet, en gjørmete MTB-tur eller en dag på ski føles det ekstra velfortjent å lade opp batteriene i en badekåpe på en solseng, foran en god peis, med flott musikk og god drikke. Litt som når After-ski møter strandklubb. Sommer som vinter kan du alltid komme hit og oppleve kontrastene mellom fjellene, bassengene, kulde og herlige peiser. Alt pakket sammen i ett miljø som føles uventet og eksklusivt.
I pool baren bestiller du herlige cocktailer, bobler av alle slag eller en aperol spritz. Maten er fersk og egnet til å spise ved bassenget eller som snacks til drinken. Her plukker vi ut det beste fra moderne amerikansk mat med snev av Sør-Amerika og Asia, enkle retter, men med høy kvalitet.
Pool Club har en aldersgrense på 16 år.
Kontakt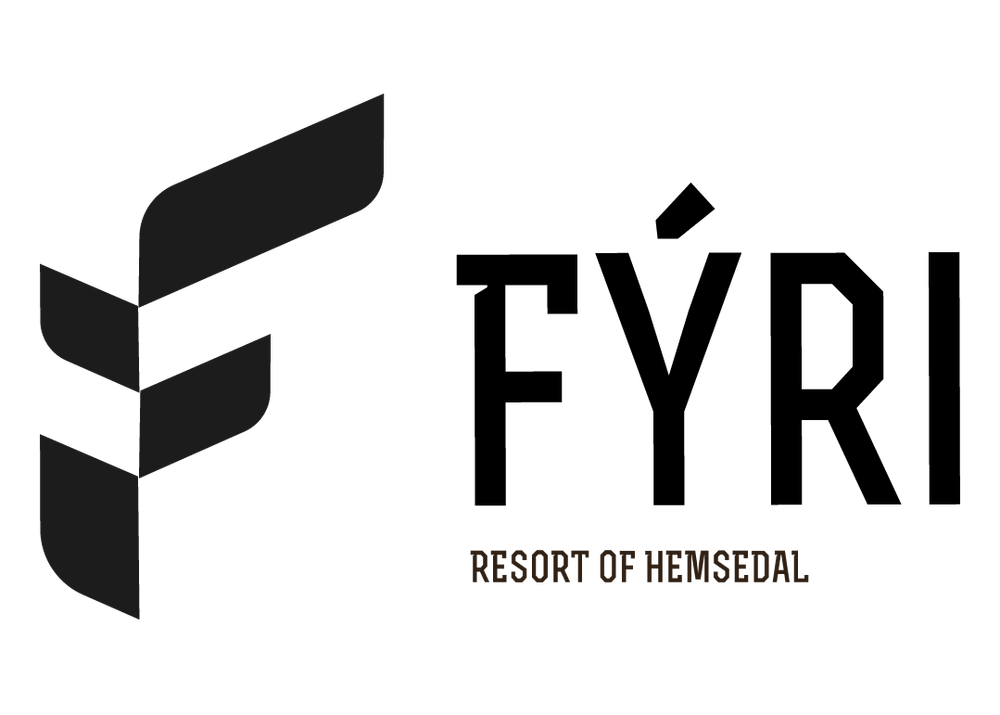 Day Pass
Are you not staying with us, but still want to feel the Fýri feeling?
Maybe you have been out for long days in the slopes and long to relax with comfortable music, lovely rest beds and warm pools. Then you can book our Day Pass.

If you get hungry, you should know that there are several delicious dishes on the menu. And if you are just a little hungry, you can order a dish of fresh fruit. In the pool bar you will find a wide selection of refreshing drinks.
POOL CLUB DAY PASS includes entrance to the Pool Club from 09.00-14.00.
Of course we take care of the bathrobe and slippers the time you are here.
Fýri Pool Club has an age limit of 16 years.
Check-in takes place at the reception.

345 NOK/pers

Order by email to: reservation@fyriresort.com
Or contact us by phone: +47 (0)31 00 15 60